The first Aston Martin DB4 GT Zagato continuation car – part of the forthcoming Aston Martin DBZ Centenary Collection – is beginning to take shape at the company's Heritage Division headquarters in Newport Pagnell.
Built to race against the might of Ferrari in the 1960s, just 19 DB4 GT Zagatos were originally built – until now. The 2019 DB4 GT Zagatos will stay true to the cars produced back in period, using Sir David Brown-era old world craftsmanship but with a sympathetic application of modern engineering advancements. A digital body buck has, for instance, been created to allow engineers to examine minute details of the forthcoming Continuation cars in ways that were unavailable in the 1960s, but the body panels will be hand-worked from flat aluminium sheets using techniques that were commonplace almost 60 years ago.
Beneath the Continuation cars' bonnet will sit a version of the celebrated Tadek Marek-designed straight-six engine. This will transmit around 380 bhp to the rear wheels through a four-speed manual transmission and limited-slip differential.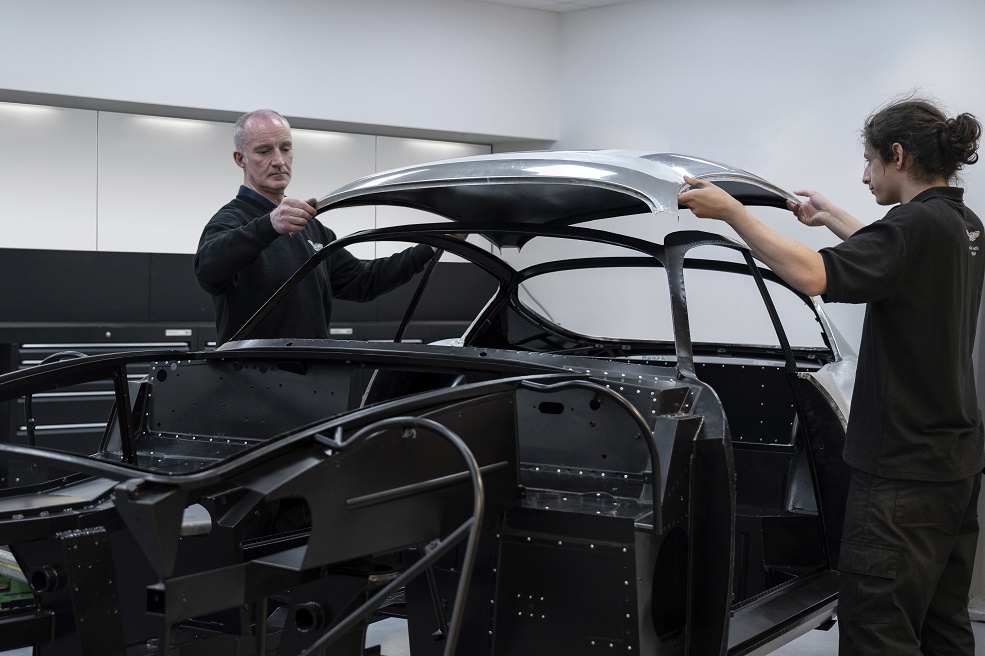 This latest continuation car follows the success of the 25 DB4 GT Continuation models sold in 2017, and precedes what will perhaps be the most ambitious continuation to date; the Aston Martin DB5 Goldfinger Edition cars that will come to market in 2020.
Fittingly, only 19 examples of the DB4 GT Zagato Continuation will be sold, but you won't be able to buy one on its own. It will come paired with the new DBS GT Zagato, which is based on the current DBZ Superleggera and makes up the other half of the DBZ Centenary Collection. First deliveries to customers will commence later in the year for the DB4 GT Zagato Continuation and in the final quarter of 2020 for the DBS GT Zagato, but they won't come cheap – you'll need £6,000,000 plus taxes if you want to buy one of the pairings for yourself.