A North West classic car specialist has been handed a two-year sentence, suspended for two years, after being found guilty of defrauding customers out of more than £82,000.
Chris Handford, who ran the Northwest Mini Centre in Glossop, Derbyshire, reportedly took money took money from 21 victims over several years. The 38-year-old pleaded guilty to participating in a fraudulent business and fraudulent trading, and was subsequently handed a two-year sentence, suspended for two years, at Manchester's Minshull Street Court. Handford was also was ordered to do 250 hours of unpaid work.
The case first hit the headlines in late 2017, following Handford's disappearance from his garage in October of that year. At the time it was reported that he had around 40 vehicles stripped for work at his premises, and having received advance payment for work, he had taken flight without trace, leaving unfinished cars, missing parts and devastated historic vehicle enthusiasts in his wake. Handford would repeatedly lie to customers, sending pictures of other Minis to convince them that work had got underway when in reality it had yet to begin.
It's taken well over a year for the case to reach court, with the delayed hearing taking place on Tuesday, April 9. According to a report by the BBC, Judge Maurice Green told Handford that his victims had not just suffered a monetary loss but also lost possessions which had "great sentimental value."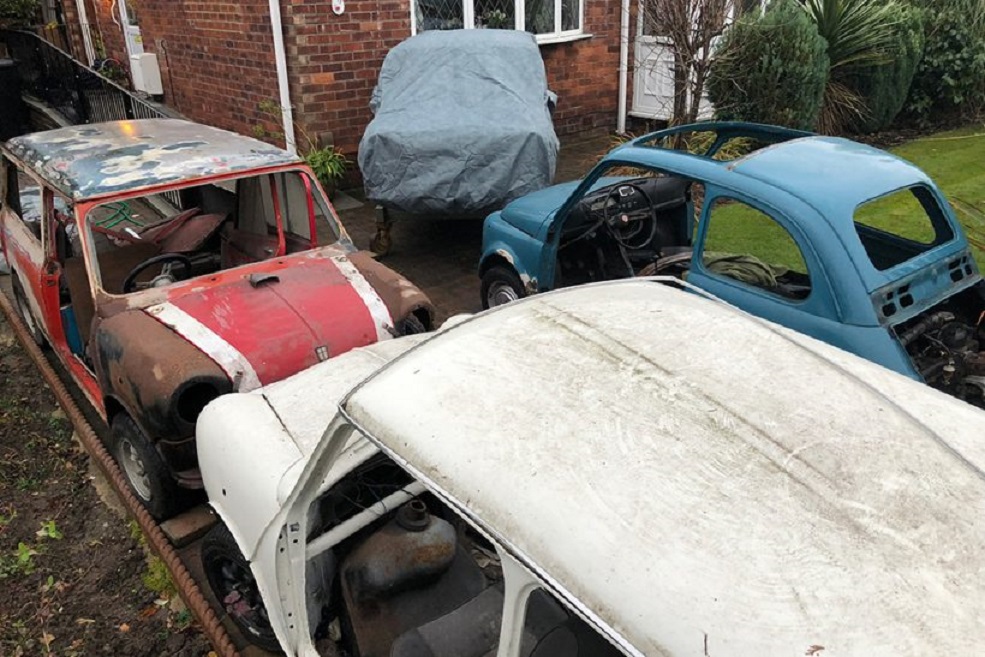 He went on to say: "These are cherished items. There were a large number of victims over a sustained period of time. You've lost a great deal by committing these offences – monetarily and by the loss of your good name".
The court heard how Handford, of no fixed address, was a victim of his own success and the business spiralled out of control. By 2014 it had become fraudulent, with Handford taking £82,978 in total from people despite knowing he couldn't carry out the work. Judge Green told Handford that he didn't present a risk to the public.
The £82,000 figure would appear to be the tip of the iceberg. We understand there were many more victims and a lot more money involved, running into hundreds of thousands of pounds. We know of cases where people affected have not bothered to make a claim, as they paid in cash and have no proof that their parts went missing.
Many have expressed surprise at the leniency of the sentence handed out. Stockport man Matthew Slater trusted Handford with three Minis and a Fiat 500. He was successful in getting his cars back, but the whole saga saw him lose around £22,000. "I'm gutted with the whole situation," he explained. "He's got off so lightly – a two-year suspended sentence and 250 hours community service is a joke for the amount of money he's conned out of everyone! I stupidly paid the money up front to be able to get them all complete, and they are all sat as mostly shells at home with no money left to even get them restored. And because he's pleaded guilty and is bankrupt, there is no way of getting proper justice and no chance of any money back."
Speaking to the BBC, Will Taylor, who sent a tidy Clubman Estate to Handford only to be left with a rusting bare shell, said: "He's kind of got off scot-free and we're all out of pocket. I have a car that's rusting away that I have no money to sort out."