Not only do traditional classic car clubs do a great job of preserving our motoring heritage, they provide employment for a significant number of people and a social space for thousands upon thousands of members. However, the aging profile of members in many clubs is a perennial worry for those involved, both in terms of the club's survival and who will preserve their beloved motors when it's time for the current drivers to hang up their keys.
In a trend that parallels vital heritage skills being lost as folk retire, the concern is that a new generation of members aren't coming forward in the same number. Although the scene is in excellent health, a car club in the 21st century faces a challenge to keep itself successful and vibrant. The most recent FBHVC National Historic Vehicle Survey from 2016 reported wider historic vehicle ownership and a more active body of enthusiasts than before, but also pointed to the rising average age of members for some clubs and the difficulty in reaching out to younger members.
The problem is twofold: on the one hand that youngsters who have grown up in the digital world of social media simply won't see the relevance of joining a formal car club, and on the other Millennials are more likely to have developed nostalgic attractions to cars produced after 2000, leaving more established classics out in the cold.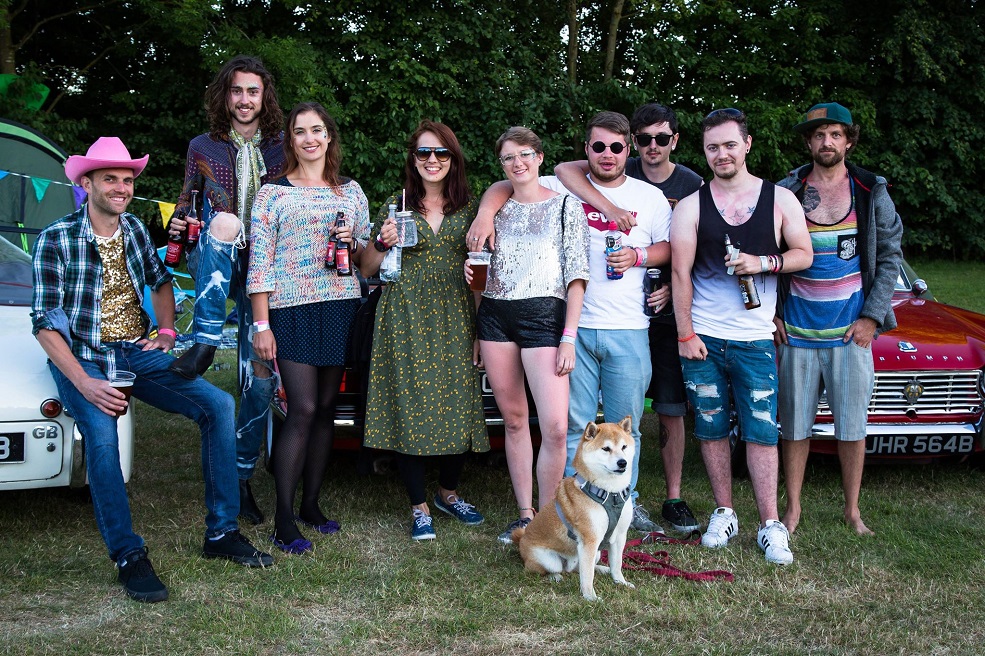 Looking to the future
However, supporting an older model or marque does not inevitably mean a club is doomed to a slow decline – especially when a club is prepared to do something about it.  The Cavalier and Chevette Club is the latest example. It reaches its 25th birthday this year, and as part of the celebrations, it has launched half-price 'Cadet Membership' to provide an incentive for people aged 25 and under to join.
"We're not trying to segregate the club into young and old, far from it," said Chairman Kevin Bricknall.  "What we're are trying to do is encourage more young people to go and purchase a Cavalier or Chevette in order to help protect the future of these cars and introduce a new generation to classic car ownership."
Another recent development is the MG Car Club's Young Members' Branch, launched last year. The MG brand is still alive of course, but the range of MGs amongst the Young Members' Branch is far more varied than you might expect, with an abundance of more traditional models such as MGAs, MGBs and Midgets alongside the later Zed models.
"Young members are the future of the club," said General Manager Adam Sloman. "We need to encourage young people buying MGs to become part of the club, and we started this in 2016 when we launched a range of very attractive membership rates for under 25s. The next step was to form a branch of the Club specifically for them, which became official last October. Its certainly an exciting time for our young members and we think it gives any young MG driver or MG enthusiast another reason to join the MGCC."
One of the young members instrumental in making the branch a success is 20-year old Ellie Macbain-Williams, who runs an MGB as a daily driver and has been nominated for Young Member of the Year in this month's National Car Club Awards.
For Ellie, joining a car club has numerous benefits: "If the car clubs run out of members, the cars that they protect run out of owners, so it's essential to encourage more young people to join. Buying a classic car with no previous knowledge or experience can be daunting, especially to young people who often have limited funds to fix them when things go wrong, which, if you have an MGB like I do, can be quite often! Getting young people into clubs is the vital first step into encouraging young people into classic car ownership as it helps them see that there is a wealth of knowledge and support out there to lend a hand. For a lot of people, this support network is the final push that convinces them to buy a classic car."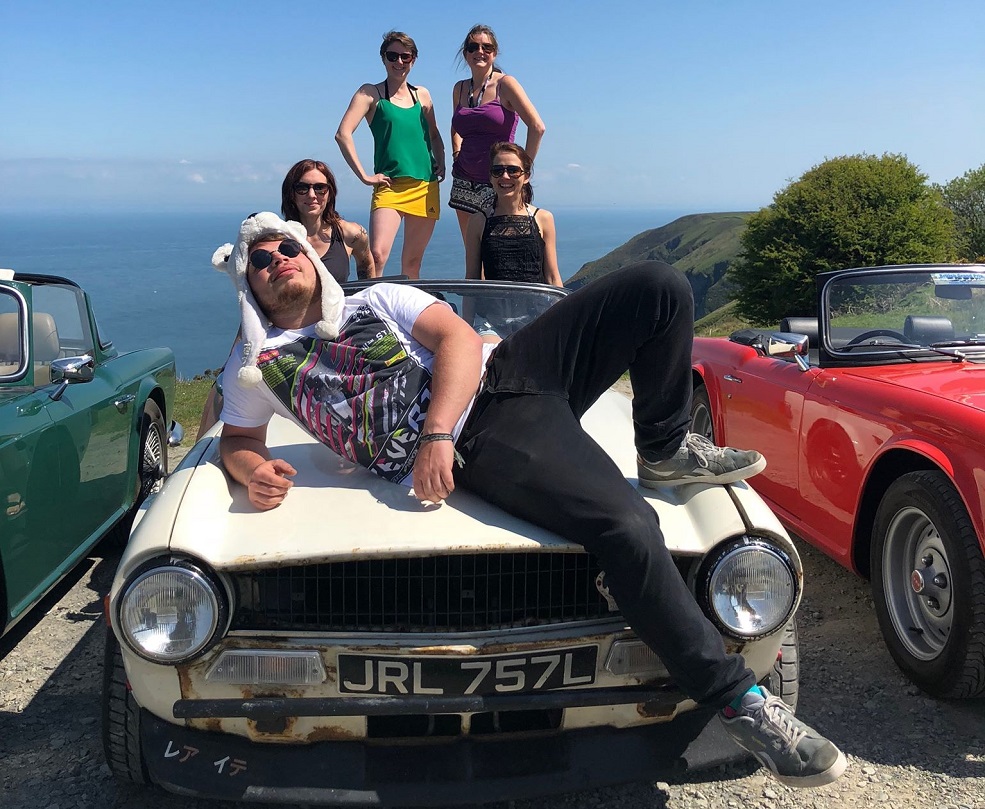 One of the first clubs to set up a special club within a club for young members was the TR Register in 2007, now with half price membership for the under 30s. It has gone from strength to strength, with 20-30 regularly attending club events, plus a dedicated TR Youth weekend and Christmas party. One of its members, Katrina Forey, is also shortlisted for Young Member of the Year.
"When I founded the TR Register's Youth group, clubs were just starting to realise the fact that they needed to engage with younger people to safeguard the future of both the cars and the skills," said the club's magazine editor  and PR officer, Wayne Scott. "We wanted to start something that young people could identify with whether they owned a classic yet or not. TRs are no longer in production and so it was important that we created fun memories of these cars in younger peoples' minds because after all, we all lust after classics in later life because they remind us of adventures or dreams we had when we were young. Although TRs can't be seen on the streets much anymore, by creating great parties, adventures and support networks for those who already owned or had inherited a TR or aspired to one under the age of 30, we are creating those memories of youth that will hopefully preserve the future of the club and the cars."
These groups have embraced the digital age rather than fight against it. The TR Youth group utilises social media to organise all its events; the group is run through its Facebook page and members communicate finer details for gatherings via a WhatsApp group. The MGCC Young Members' Branch, meanwhile, was developed and grown via social media, evolving to the point where it now has its own show stands and gatherings. Other groups such as the Rover P6 Club have also been able to make social media and online forums work to their advantage, increasing membership as a result.
So, it seems the appetite for classic cars among the younger generation is still there, it's just down to the clubs to find it. Managed correctly, the digital age can actually serve to strengthen the role of clubs rather diminish them. Get things right and younger members will covet and eventually buy models that they could never have seen in general use on the road, safeguarding their future for the next generation to enjoy.
www.cavalierandchevetteclub.co.uk