Former Jaguar design boss Ian Callum's first project at the helm of his new operation will be a fresh take on one of his own designs, it has been revealed. His Callum design group is set to build a batch of comprehensively rethought and re-engineered Aston Martin Vanquish V12s, a car that Ian originally designed ahead of its 2001 launch.
Fully endorsed by Aston Martin Lagonda, the remastered car will be known as the Vanquish 25, and as the name suggests, will be limited to 25 examples. The Astons will be returned to bare metal and rebuilt from scratch in Callum's new Warwick-based workshops, either using customers' existing cars or donor vehicles sourced by Swiss specialist R-Reforged, which is affiliated to Aston's biggest dealer in the country and is collaborating with Callum on the project.
Callum doesn't think the Vanquish was given a fair shot first time round, so the Vanquish 25 is an answer to what he deems unfinished business. "It's rare that a designer has the chance to retell the story of one of their own cars. I've wanted to do that for some time and with R-Reforged we could do something special," he said. "Materials and technologies have advanced, allowing us to introduce these along with new ideas that weren't feasible when the car was launched."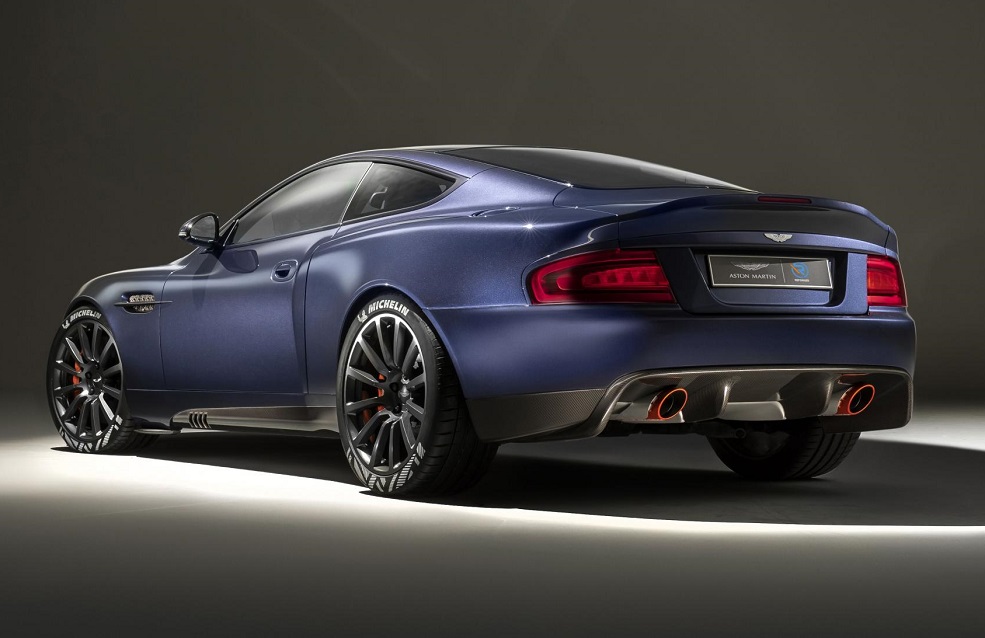 To this end, each Vanquish 25 will get over 100 individual modifications, including an engine upgrade which boosts power from the 5.9-litre V12 by 60bhp to 580bhp. The chassis has also been tweaked to give sharper steering, a more fluid ride and better brake feel, addressing the criticisms made of the original car.
Externally, a lower ride height and 20-inch rims boost the car's stance, with several subtle detail changes including a re-profiled front end with a new carbon fibre bumper, a new bumper, bespoke rear diffuser and exhaust box for the rear, one-piece carbon fibre window surrounds and bespoke mirrors.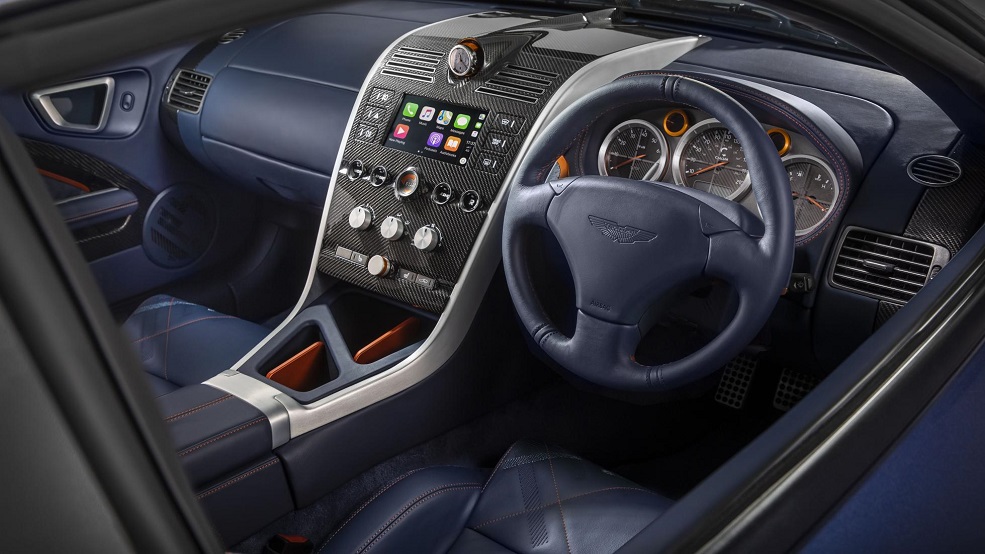 Inside, the 2+2 layout has been dropped in favour of making the car a two-seater as originally intended. Callum has also worked with leather specialist Bridge of Weir to develop a new signature tartan, and Mulberry has created a bespoke luggage set. Meanwhile, rising British watch manufacturer Bremont has designed the instrument cluster, and luxuries like Apple CarPlay will also feature.
The price? Not cheap. Each finished car is expected to cost £550,000, which includes the sourcing of a V12 Vanquish. Delivery of finished cars is due to start late this year and the full batch should be completed and delivered at the end of 2020.