Arguably the most famous movie car of all time is now one of the most expensive. The original Highland Green 1968 Ford Mustang GT Fastback, as driven by the legendary Steve McQueen in the iconic movie Bullitt, sparked a bidding war to sell for $3.74m (£2.88m) at Mecum's sale in Florida on January 10.
The no-reserve auction took place in front of a huge crowd at the Osceola Heritage Park, with bidding started at a mere $3500 because that's the figure it raised the only two times it had been sold previously – most recently in 1974. This quickly climbed, though it looked as if $2.55m was the ceiling until a burst of bids saw it climb up beyond $3m. The final $3.4m hammer figure (plus 10 percent premium) saw the car break records to become the most expensive Mustang ever.
It was originally thought the car was destroyed, but it reappeared from its 40-year slumber to star at the North American International Auto Show in Detroit in 2018. This example is one of two used for the movie, and is the desirable 'hero' car — meaning it was used in numerous scenes by McQueen himself as opposed to stunt doubles, including the notorious car chase.
After the car had been thrashed around the streets of San Francisco in the film, it was sold on to a Warner Bros employee, who then passed it on to a New Jersey police detective in 1970. Four years later, it was sold it to Robert and Robbie Kiernan, who kept in in the family and resisted an attempt from McQueen to buy it.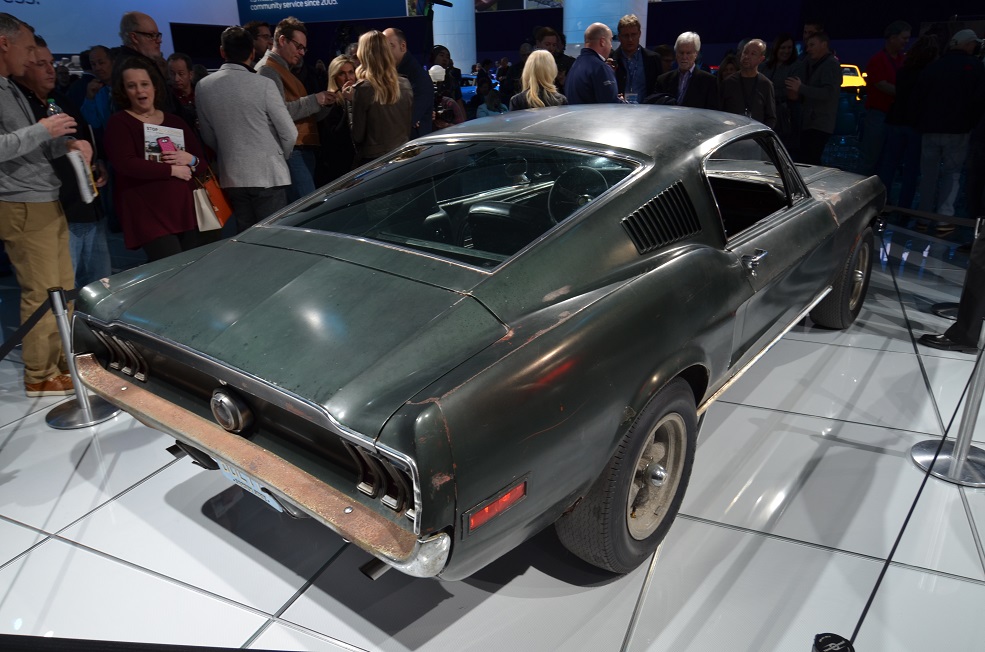 The car was sympathetically recommissioned before its big reveal in time for Bullitt's 50th anniversary, retaining many of its distinguishable and unique elements from the movie. It's not yet clear who the winning bidder was – or if they will go public with the news.