Exactly 110 years to the day from the opening of Britain's first purpose-built racetrack at Brooklands, Lord March used the same scissors Mrs Locke-King had cut the ribbon with and officially re-opened the Brooklands track finishing straight. 
Lord March's late grandfather 'Freddie' won the 1930 Brooklands 500 in an Austin Seven on Saturday, June 17, 1907.
Allan Winn, chief executive of Brooklands Museum, thanked volunteers who with the aid £8.1m of heritage lottery fund had worked hard over the last few years on this latest stage of restoration.
He also reminded the assembled crowd that the finishing straight surface is very much as it was in its early days – bumpy, dusty and needing continual maintenance.
The re-enactment of the 1907 vehicle parade was led by David Ayre's 40hp Itala.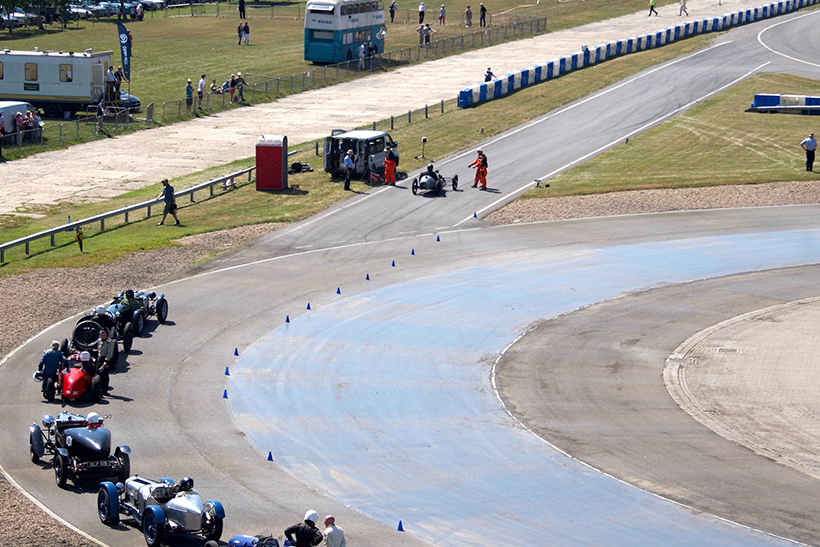 Some spirited driving by one or two participants in the parade resulted in lifting wheels and an Alta span in a cloud of grit and dust. Plenty of track width ensured no damage was done.
Elsewhere on the Brooklands Museum site during the Double Twelve event, organised by the Vintage Sports-Car Club, a concours was taking place and there were speed trials on the Mercedes Benz test track.
Local wildlife in the form of a stray fox and deer caused a temporary delay to proceedings on Saturday morning.
On Sunday there were driving tests on the museum site, while a test hill challenge provided more entertainment for spectators under blue skies.