New attraction reflects a growing love for everyman classics as the Great British Car Journey celebrates British classics.
The highly-prized and highly-priced have long grabbed the headlines when it comes to the classic car movement, but not everyone can relate to the well-heeled world of exotica and prestige brands. Over recent years we've seen a widening appreciation for mass-produced motors – for cars that used to be street furniture but have now almost vanished. Thankfully all is not lost, for a unique and interactive motoring attraction is set to open in April and show us what we're missing.
Located in the Derbyshire village of Ambergate on the fringes of the Peak District, Great British Car Journey will be housed in a former wiring factory that wouldn't look out of place as part of the Longbridge plant. It's the brainchild of former Auto Windscreens and Blyton Park owner Richard Usher, and its unique approach will see it celebrate visitors' nostalgia for the British cars that were once popular and affordable family transport. The collection recently gained its 100th car – a 1987 Vauxhall Astra with 4400 miles on the clock – which sums up the ethos perfectly.
Richard's inspiration came from a visitor to Blyton Park, who had a 12,000-mile Austin Maestro. "The Maestro has significance to me because it was the first car that had the windscreen bonded into the body," he explained. "To cut a long story short, I bought it and did the Festival of the Unexceptional in it a couple of years ago. And that got me thinking about its rarity and how many cars, built in vast numbers, are now virtually extinct. Take the Mk3 Escort – 20 years ago you saw one on every street every day, but you just don't see them now."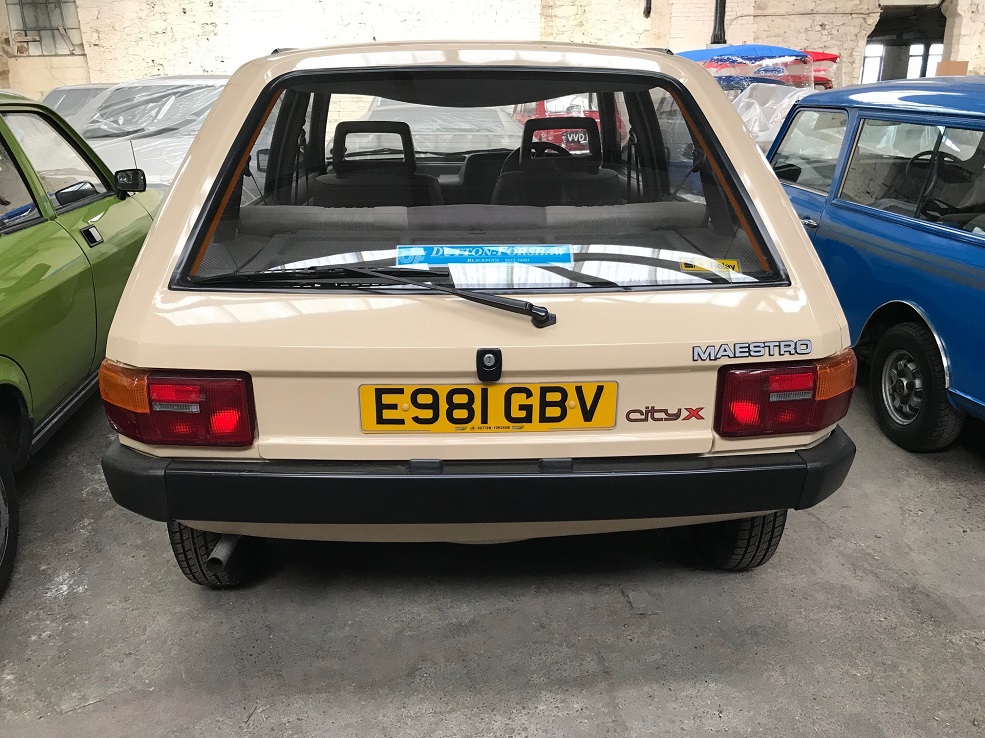 Indeed, Richard has spent two and a half years working with a team of fellow enthusiasts to gather the cars, nearly all in exceptional condition and some boasting unfeasibly low mileages. Pristine examples of Brit family favourites like the Hillman Avenger, Ford Granada and Vauxhall Chevette will join the BMC Mini and the Austin Metro, which celebrates its 40th birthday this year. More feted examples of popular classics will also be highlighted, led by not one but two examples of the celebratory Morris Minor Million edition, plus the last ever MG Metro, a Jensen Interceptor and a 14-mile Mini Thirty. Quizzed on which is his favourite, Richard talks of a one-owner Morris Marina Coupe. "Simply because the history file is so poignant," he tells us. "I've even got the salesman's business card with his picture on it."
In addition to the unique vehicles, the way they are experienced will also take a different approach to a traditional car museum. The cars will be arranged to tell a story, with visitors taken through nine chapters that cover the rise, demise and resurgence of the British motor industry. They will get a unique interactive device with audio commentary, describing how the mass-production of the motor car made social history from the Austin Seven of the early 1920s right up to the cusp of the Millennium and beyond. Entry will be under £15, and there will also be attractions for children, a café and a gift shop.
"All the stories behind each car will be on the tablets, so you'll be able to get as much or as little information as you like," said Richard. "You could see the cars in 90 minutes, or make it last all day."
But there's more. Visitors with a strong sense of nostalgia can book a Drive Dad's Car experience, taking one of 30 additional vehicles on a six-mile on-site route accompanied by a qualified instructor. "You'll get the hang of the fact there's no power steering or aircon, if it's cold the heater won't really work and there's no heated rear window," said Richard. "It's all the things you've completely forgotten. We've got a really nice HC Viva for example, and it only has a sun visor on the driver's side."
Elsewhere in the classic car world, there's been other indications of a rise in affection for the cars that were once vital to Britain's economic prosperity, but were later derided, mocked and simply thrown away. Many these long-time underdogs have previous had a niche following, but now it could be argued that their appreciation is much more universal.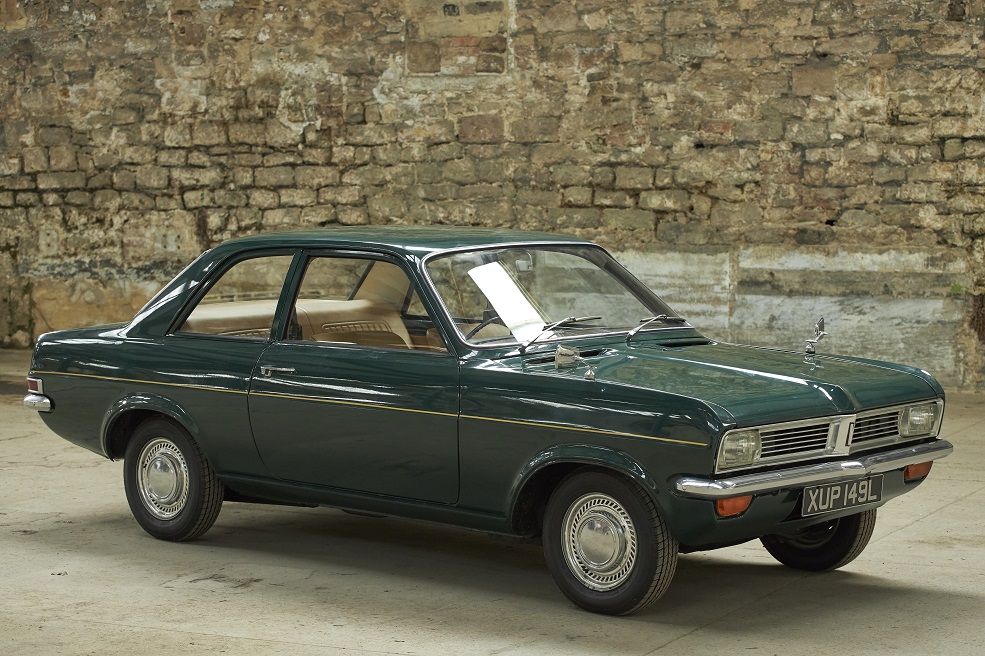 Market trends show that prices for all but the very best high-end classics have cooled, while sub-£20k cars are resurgent. The likes of Silverstone Auctions and Bonhams have launched divisions leaning towards everyman classics, while Hagerty's Festival of the Unexceptional continues to expand. Other venues are also harking back; for example, Beaulieu will host a Forgotten Favourites display at its International Autojumble in September, celebrating the once common classics of the 1960s, '70s and '80s.
"I absolutely think it's down to a nostalgia trip," said Richard. "Modern cars look very similar, and the journey isn't the adventure that it was. 150 miles in a car was a palaver, and those memories are very strong. Everyone has a car memory, and probably a whole library of them. I've walked a lot of people through the building the cars are in – not just car enthusiasts – and they almost immediately engage. It's not just with one car – they might engage with a Mini because they had one as first car, but also with a Cortina because Uncle Joe had one. Even the more recent cars hold appeal, because they were such a part of everyday life.
"I'm finding the individuality creates a lot of intrigue, especially in younger people, because the cars look so different. When you get them all together you've very struck by the fact they went down different routes – the Sierra and the Mk2 Cavalier for example."
Just how deep our affection for mass-produced Brits is will be indicated by the success of this new attraction, but early signs are very positive ahead of the opening. In the meantime, it's created #mycarjourney on its social media channels, with folk invited to share stories and photos from any year between 1920 and 2000. Search for 'Great British Car Journey' on social media to find out more.