With enthusiasts refreshed after the winter break and armed with that first pay packet of the year, it's no surprise that the British Mini Club's annual Mini Fair continues to be a big success. The latest event on January 26 was no exception, with a relentless flow of visitors passing through the doors at Staffordshire County Showground's Bingley Hall for most of the day.
As the UK's biggest indoor Mini show, Mini Fair features cars and club displays with over 100 trade and autojumble stands. Show sponsors Mini Sport headlined a great mix of big names and smaller independents, with a constant stream of bargain goodies being carried back to the car park.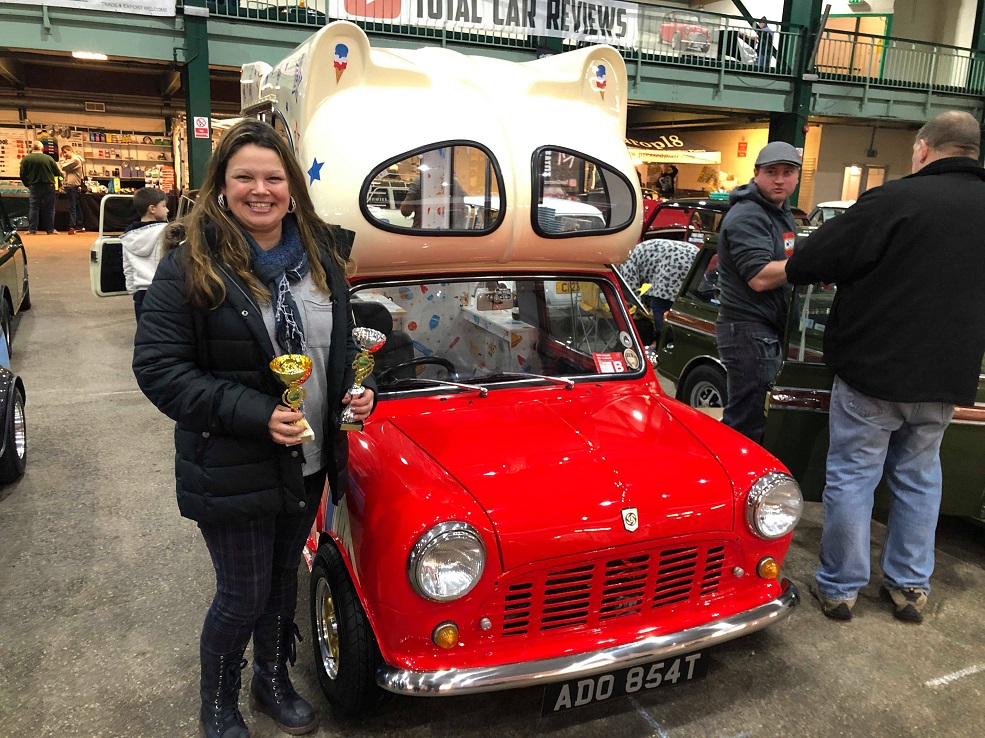 Sizeable crowds gathered around the British Mini Club stand for the reveal of three stunning cars, which included Martin Lloyd's restored Mk2 Mini and Clive King's rebuilt Cooper S rally car. The venue's heated halls also played host to a stunning array of Minis in the Pride of Ownership competition, with Emma's Slocombe's recently completed Mini ice cream van, based on a Pick-up, scooping both a class win and the Mini of the Day award. Meanwhile, the Midland Mini Club's efforts saw it win the Best Club Stand award.
The big one was the Premier Concours finals, with cars battling it out for honours on the prestigious red carpet. Dave Rippard's 1959 Mini beat tough competition to emerge as the winner, fresh from its victory on the Meguiar's Showcase at the NEC in November.
The BMC's next outing will be at Himley Hall near Dudley on May 10.