The National Motor Museum at Beaulieu waved off 116 Volkswagens on a Christmas gift giving cavalcade
With a tinsel wrapped starting flag, Lord Montagu watched a convoy of VWs old and new set off from Beaulieu to deliver Christmas presents to children and staff in the Piam Brown unit at Southampton General Hospital.
2017's VW Santa Run was the biggest and most successful in its four year history, with a total of 235 adults and 94 children riding in classic and custom VWs laden with gifts.
Not only were presents gathered for the Piam Brown unit for children and teenagers with cancer and haematological disorders, but there were enough gifts for children spending December in other wards across the whole hospital.
In the winter sunshine, Lord Montagu presented Beaulieu's gifts to event organiser Phil Ashby, before the assorted VW campers, Beetles and Beetle-engined trikes hit the road to collect more gifts en route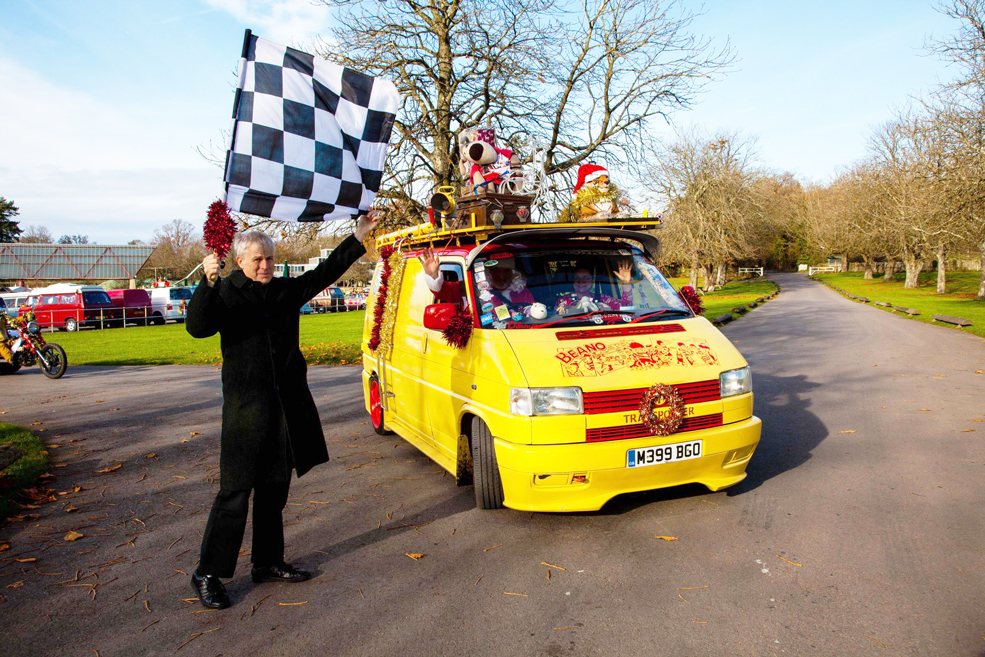 Prizes were given to the most eye-catching participants who entered into the Christmas spirit, with festive costumes for themselves and their VWs. Ken Griffin, from Winchester, was dressed as Father Christmas and won the Best Dressed Van award for his bright yellow 1995 VW T4 with Beano comic graphics.