Manufacturers' fleets aren't just about the latest models – they're increasingly about hit vehicles from the past, too. We find out why heritage fleets exists.
Car manufacturers are having to work hardy than ever to keep their products compliant with legislation and changing tastes as countries place more emphasis on climate change than ever before. However, that doesn't mean they are ignoring their history – quite the opposite in fact.
In recent times, there appears to have been a clear trend towards manufacturers celebrating their history and building up their fleet of heritage vehicles. For proof, we questioned seven major manufacturers for an insight into why they keep a collection, and what their future plans are for it. As we were delighted to discover, heritage is vitally important to the major players, and as we move forward, the future of their past masters – and emerging classics – looks to be in good hands.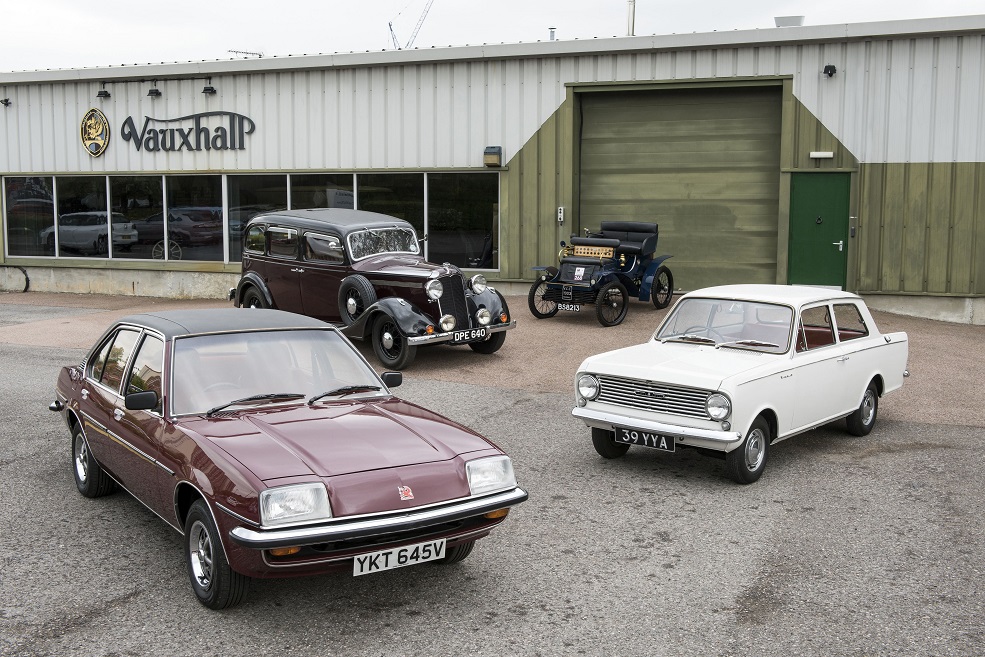 VAUXHALL
CW: Why do you keep a heritage fleet?
Simon Hucknall: Our 76-strong collection, which includes Vauxhalls and Bedfords from every decade since our company started manufacturing cars in 1903, primarily exists for the benefit of media. We provide between 100-120 press loans from our Collection each year – as well as offering cars for high-profile motoring events. These obviously promote Vauxhall's long and colourful history, but also reassure modern car buyers that Vauxhall has been selling cars in the UK longer than any other car manufacturer, providing them with added confidence in the brand.
CW: Have you put a greater emphasis on heritage cars in recent times?
SH: No, our Heritage Collection has always been an important adjunct to our press communications. However, the Collection has grown over the years, and has more gravitas since we introduced our ad slogan: 'British brand since 1903'.
CW: What are your future plans for the collection?
SH: We have ambitious plans to relocate the Heritage Centre to new premises in our home town of Luton, and make it a public facing Vauxhall museum, while still retaining its working collection status. More news to follow early next year…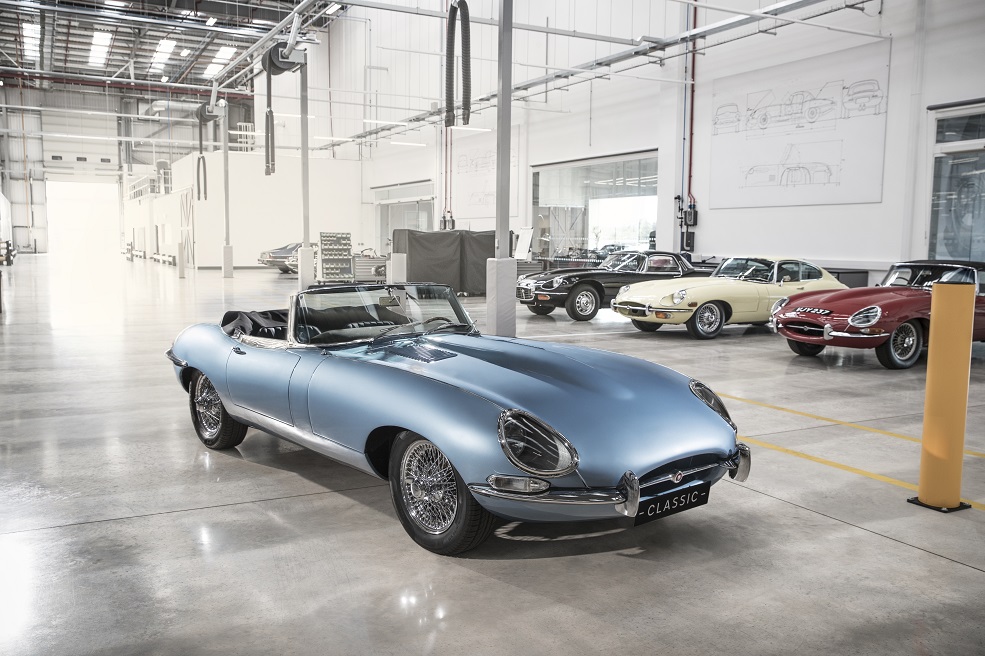 JAGUAR LAND ROVER
CW: Why do you keep a heritage fleet?
CALUM MCKECHNIE: The cars in the Jaguar Land Rover Classic Collection are a valuable engineering reference for our restoration and parts reintroduction programmes, such as Jaguar E-type Reborn. They are also actively used to support brand events and customer experiences around the world, including those in developing markets – for Jaguar, for Land Rover and for organisations we work with.
CW: Have you put a greater emphasis on heritage cars in recent times?
CM: Our heritage has always been important to Jaguar and Land Rover. The creation of Jaguar Land Rover Classic three years ago brought all our heritage operations under one roof, which has allowed us to increase our support for enthusiasts and owners of both marques. Our Classic Works facility in Coventry, where we offer sales of cars and parts, restoration and servicing, alongside housing our classic vehicle collection, is open to the public for tours.
CW: What are your future plans for the collection?
CM: We look after around 500 vehicles in the collection, spanning almost a century of development, many of which haven't been actively used recently. We're in the process of returning more of the most in-demand models to the road over the coming years.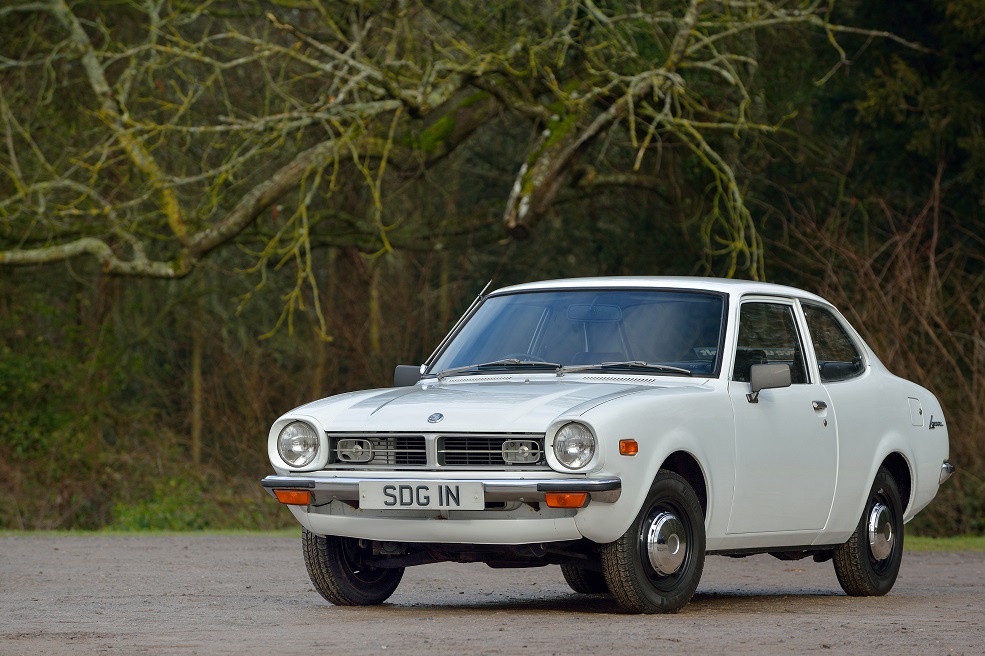 MITSUBISHI
CW: Why do you keep a heritage fleet?
Brian Wheeler: There was never really any plan to create what would be called a "heritage fleet." We acquired, mostly through being contacted by devoted owners or dealers, a small fleet of interesting vehicles in various states of repair over the years. Only recently have we really begun to regard this as a heritage fleet and have since looked to refine it to properly represent the company's diverse and fascinating back catalogue. These cars have to earn their keep, though. We're not a museum; the cars are loaned to the press and to dealers for display and we use them at lots of public events throughout the year.
CW: Have you put a greater emphasis on heritage cars in recent times?
BW: A growing appetite for modern classics has meant that we have decided to put more attention and emphasis on the heritage fleet. Not every company has as diverse and interesting history as ours and we don't want people to forget that. In the past, all people wanted to drive were the Evos but in recent times the rest of the range has come out of the shadows – cars like the 1974 Colt Lancer, which was our original promotional car when the brand launched – and our bog-basic Mark I SWB Shogun. We've also made more of an effort to include the heritage cars in more events, shows and classic car tours as we believe that these vehicles should be driven and appreciated, not kept under a sheet in a dusty garage!
CW: What are your future plans for the collection?
BW: We don't have any plans to grow the fleet overall, as we still have one or two special vehicles going through a restoration programme, such as a rare UK Shogun Evo. That said, if the opportunity came up to source a vehicle that we feel is missing from our collection then I am sure we would have a look. We don't have any L200 pickups on our fleet so if anyone knows where we can find a tidy Mk1 or Mk2, then we're all ears.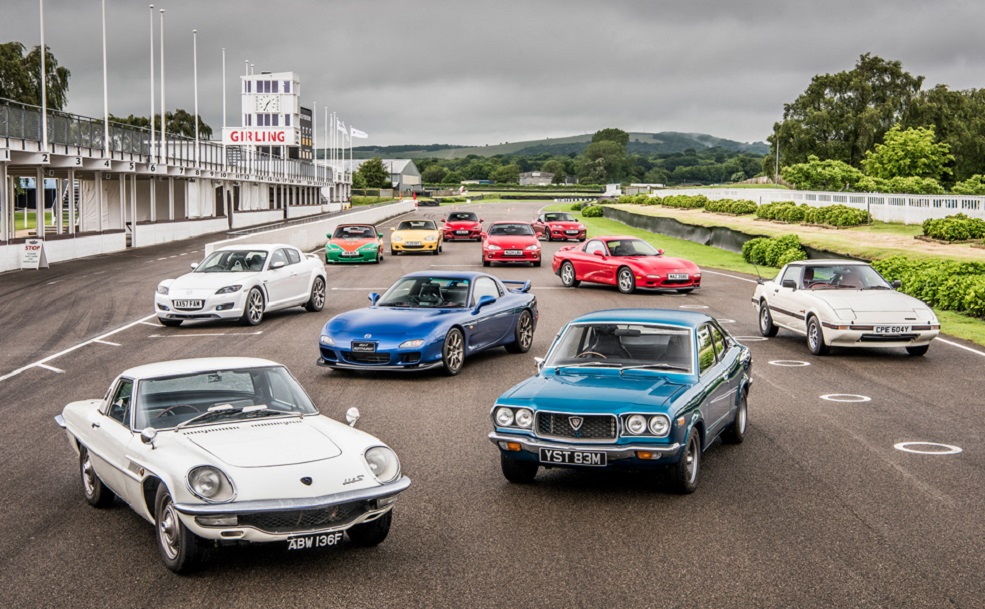 MAZDA
CW: Why do you keep a heritage fleet?
Owen Mildenhall: Mazda has always done things differently and our heritage highlights that, so the heritage fleet plays an important part in telling that story. For example, the rare 1969 Mazda Cosmo sports car we have is an example of amazing design that people wouldn't necessarily be aware of.
CW: Have you put a greater emphasis on heritage cars in recent times?
OM: Heritage has always been an important part of the brand, but in recent years we've rationalised and improved the standard of cars on the fleet, while at the same time making sure we tell their stories with great photography and background information. We've also worked hard to activate the fleet by using it on events and getting the media involved. We also use it internally with a heritage display area at our HQ, plus for dealer events and to celebrate key anniversaries like 30 years of MX-5 and 50 years of rotary.
CW: What are your future plans for the collection?
OM: We have acquired some new cars recently and will continue to look out for excellent low mileage, original cars when they are available. We don't want to grow the fleet for the sake of it, but great examples are always of interest.
AUDI
CW: Why do you keep a heritage fleet?
Alex Fisk: Audi UK has invested in its thriving heritage fleet since the early '90s, aiming to celebrate the rich history and rapid evolution of the brand. We believe it to be one of the largest active manufacturer-owned cherished fleets in the UK, comprising over 50 individual models (the vast majority of which are driveable and ready for use). The fleet is an incredibly important aspect of our overall communications plan, as well as a highly prized asset for our dealer network and the wider Audi community.
CW: Have you put a greater emphasis on heritage cars in recent times?
AF: We have always aimed to ensure that our heritage fleet remains relevant, active and well utilised, however we have particularly focused on filling certain gaps in recent months with Audi models cars that are fast becoming 'modern classics' and therefore more greatly in demand than ever. Such examples include the 'D2' S8, original TT and first generation R8 V8 manual.
CW: What are your future plans for the collection?
AF: To continue to add relevant and historically significant models to the collection that can be regularly used for a wide range of reasons, including media features, public shows, enthusiast gatherings, dealer events and internal demonstrations.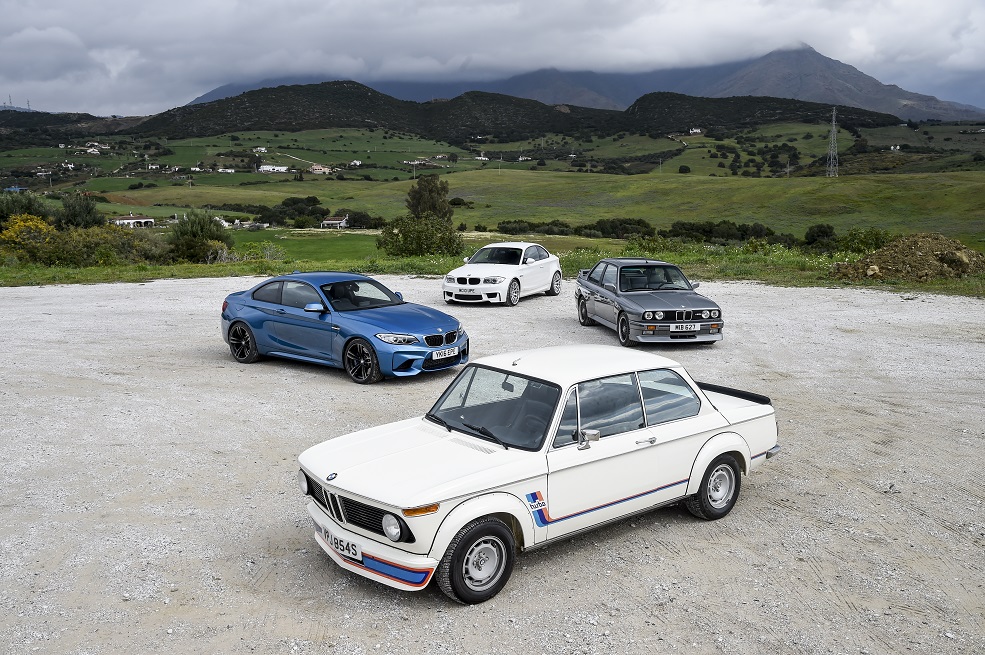 BMW
CW: Why do you keep a heritage fleet?
Martin Harrison: The heritage fleet supports and underscores the power of our brand. With so many fascinating vehicles and iconic cars from our 100-year history, we feel it is important to keep key models on the fleet. These are used not only to be able to showcase BMW's past but also to link it to our new products. We use the fleet to support media with requests to compare old and new models or allow them to simply to reacquaint themselves with a car for a feature, as well as using them internally for events such as The Goodwood Festival of Speed and at media launches. We also help retailers with our cars for showroom openings, and use them to support the BMW Car Club at events to help celebrate the company's past.
CW: Have you put a greater emphasis on heritage cars in recent times?
MH: Yes. Every manufacturer makes good cars today, but our past can help define the appeal of our new products so we often use the fleet to provide historical context to a new model and to show how it has evolved and progressed.
CW: What are your future plans for the collection?
MH: The collection will evolve but slowly. Budgets currently prohibit us buying cars that we feel should be part of the collection so, over time, we'll add what we consider are significant current models to the heritage fleet. The trick is recognising what constitutes a future classic of course as everyone has a view!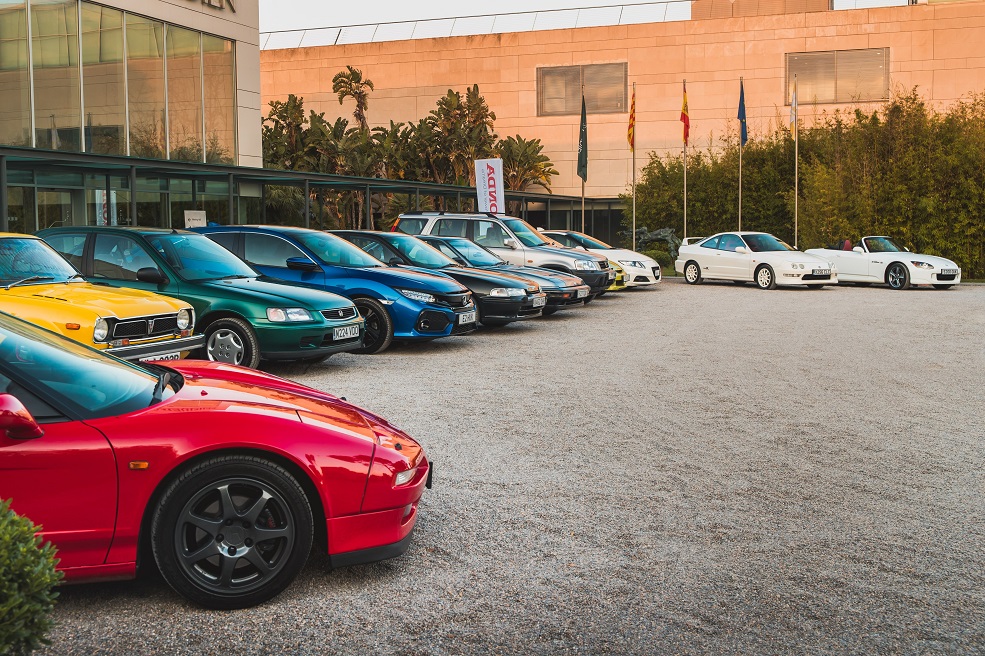 HONDA
CW: Why do you keep a heritage fleet?
John O'Brien: Honda UK keeps a heritage fleet to showcase the multiple yet varied technical achievements the brand has achieved on its road cars. These range from an original 1975 Civic, representing a car that brought reliability to its sector at a time when breaking down was 'just part of car ownership', to the Insight, which was the first mass-market hybrid available globally.
We also have a heavy focus on our performance models, as well as responding to a rising trend in the media, where there are increased requests for 'regular' period cars. As super and hypercars become increasingly irrelevant to the average buyer, rare examples of yesteryear's 'everyday' cars are providing much more accessible, interesting and relevant talking points.
CW: Have you put a greater emphasis on heritage cars in recent times?
JO: Yes, absolutely. Over the past few years we have procured an original MK1 Insight, an early CR-V, MK1 Prelude, DC2 Integra Type-R, and Accord Type-R, we're also fortunate enough to have access to the Swindon factory's heritage fleet too – including the first Accord and Civic ever built in the UK. These are truly priceless cars, with exceptionally low mileage that provide superb backstories for journalists. We spend a substantial amount of money per year to ensure that they are all kept in top condition – for example, one of our rarer Type-Rs has just undergone a £10,000 restoration.
CW: What are your future plans for the collection?
JO: The collection is set for a refresh, purely as the newsworthiness and interest wanes over time once the majority of journalists have driven the cars we have. As a result, there will be one or two interesting cars entering the used market soon. That said, we are always on the lookout for new and interesting additions and have something very special joining us this year.
We are also keeping our eye out for a CRX to bolster our '80s stock as it is the one generation we are a little thin on, as well as an accompanying '90s CRX Del Sol.  We focus purely on UKDM cars, and trying to find low-mileage, clean examples is a time-consuming task! Ultimately though, the heritage fleet will continue to be an integral part of our PR operations.