held its 50th anniversary celebration of the model's launch at the British Motor Museum's BMC/BL Day. 
Some 11 cars were in attendance, marking something of a record since that many 3 Litres were in the same place at the same time.
"It has been literally decades since this number of 3 Litres have been seen together," explained Austin 3 Litre Owners' Club founder Neil Kidby."We had all of the colours available, the only road worthy left hand drive car left, and the only pre Deluxe specification car left," he confirmed.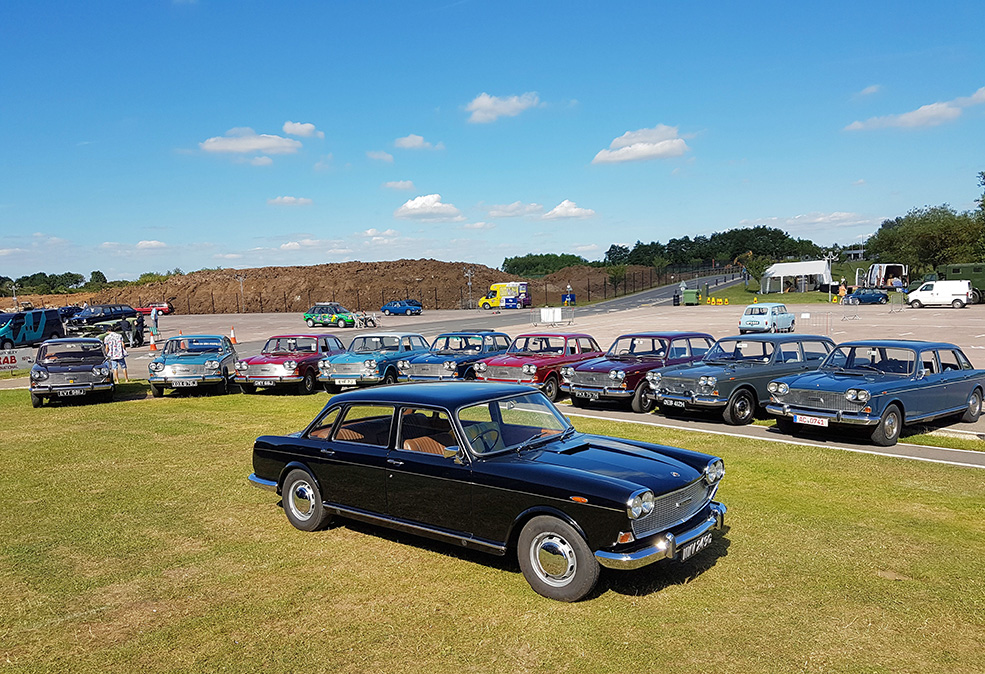 One enthusiastic owner drove to Gaydon from Aachen in Germany to be there for the celebration, undertaking the sort of 800 mile round trip the model was built for.
Of the 9992 3 Litres built between 1967 and 1991, few survived the intervening decades, killed off by neglect, rust and declining spares availability. Misunderstood in period, it was the last rear wheel drive luxury Austin to wear the badge; with a handful left in roadworthy condition, the Austin 3 Litre Owners' Club is now preserving as many of the cars it can find, even remanufacturing spares long made obsolete.