Aston Martin Works – the company's heritage division – is marking 30 years since the debut of one of its most desirable 'niche' models: the Aston Martin Virage 6.3-litre conversion
Created as an upgrade package for the standard Virage, which launched in 1989, the 6.3-litre conversion made its debut in the early months of 1992.
Embracing the 'more is more' ethos of the time, the conversion made the Virage one of the most potent sports cars of its day, with suspension, braking and comprehensive styling changes complementing the huge boost in power and performance.
The Virage 6.3 had its roots in Aston Martin's motorsport activities of the time, with the AMR1 Group C racers contesting the World Sports Prototype Championship in 1989. The racing programme saw the capacity of the famous all-alloy V8 increase from 5.3 to 6.0 litres, before evolving into the 6.3-litre version.
The 6347cc conversion boosted the Virage's power from 330bhp to a heady 500bhp at 6000rpm, with torque growing to 480lb.ft at 5800rpm; the end result was a top speed of 174mph, with the 0-60 dash in around five seconds.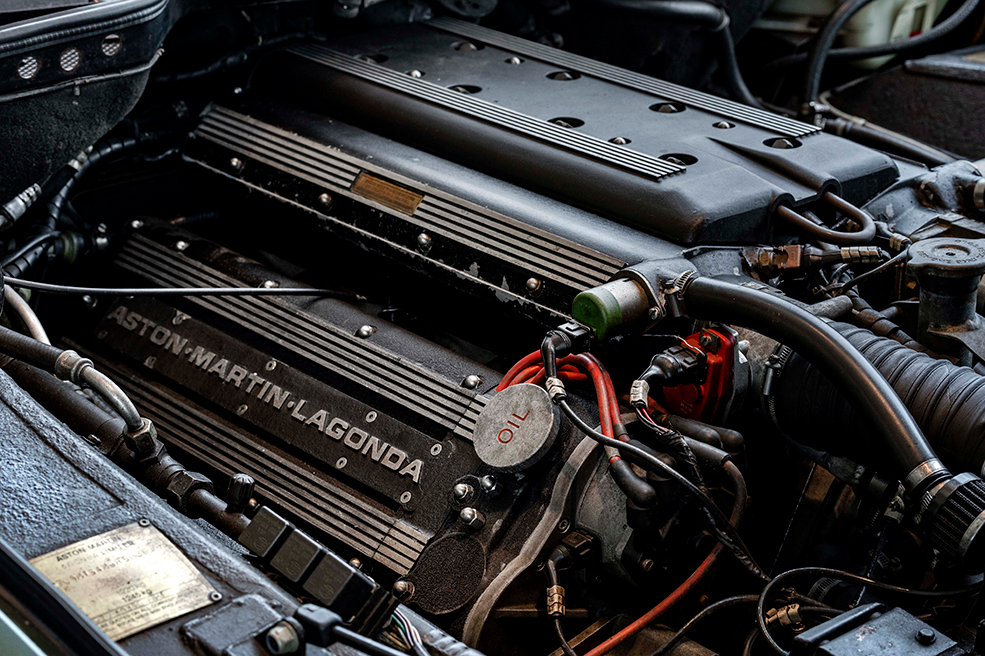 The upgraded engine featured specially manufactured Cosworth racing pistons, a new crankshaft, modified cylinder heads and new inlet camshafts. These were combined with modified Weber/Alpha sequential fuel-injection, a comprehensively re-mapped engine management system and special exhaust catalysts.
At the time of the 6.3 conversion's introduction in 1992, the standard Virage was retailing at around £140,000 excluding options. The cost of the conversion added £60,000 to that figure. Despite such pricing, it's thought that as many as 60 conversions were created over a two-year period.
Paul Spires, president of Aston Martin Works, was involved in the Virage 6.3 conversion project thirty years ago: "The car was comprehensively re-engineered and restyled, right here in Newport Pagnell. It remains a true testament to the ingenuity and vision of the Aston Martin business and I'm thrilled – but also a little shocked from a personal point of view – that we are able to celebrate its 30th anniversary in 2022."