Corgi has done it, Lego has done it and now Aston Martin itself will do it – only this time it's a whole lot more serious and a whole lot more expensive. Yep, Bond's famous 'Goldfinger' DB5 is set for an unlikely return in actual size, with the news that Aston Martin is to build 25 recreations, working gadgets an' all.
Recently voted the most famous movie car of all time, the ionic silver DB5 made its first appearance in the third James Bond movie, Goldfinger, alongside Sean Connery in 1964. The car has also featured in 1965's Thunderball, 1995's GoldenEye and 1997's Tomorrow Never Dies, and has also made a trio of appearances with Daniel Craig in Casino Royal, Skyfall and Spectre.
The recreations are being built in a partnership between Aston Martin and James Bond film producer EON Productions. Set to sell for a cool £3.3 million, it's claimed they will be authentic reproductions of the DB5 seen on screen, with some sympathetic modifications to ensure the highest levels of build quality and reliability. This authenticity will extend to include functioning gadgets such as revolving number plates and more, made famous in Goldfinger and spawning a die-cast Corgi model that sold in its millions. The gadgets will be co-developed by Oscar-winner Chris Corbould, who worked as the special effects guru on eight James Bond films and knows a thing or two about such party tricks. We can't imagine the ejector seat will be included though, unless owners of these multi-million pound Aston's are happy having explosives on board…
The Goldfinger DB5s will all be built in the same location as the original DB5s, the Aston Martin Works in Newport Pagnell. Production of new Astons was moved elsewhere in 2007, with the Works facility dedicated to maintaining and restoring older models. It's most recent project was the DB4 G.T. continuation series, which are faithful recreations rather than restored originals, and are all have buyers despite the 1.5 million price tag. The Goldfinger edition will cost more than twice as much, but will only be available in one colour – the same Silver Birch paint as the original.
Andy Palmer, president and CEO, Aston Martin, said: "The connection between Aston Martin and James Bond is something of which we are very proud and it is remarkable that the DB5 remains the definitive James Bond car after so many years.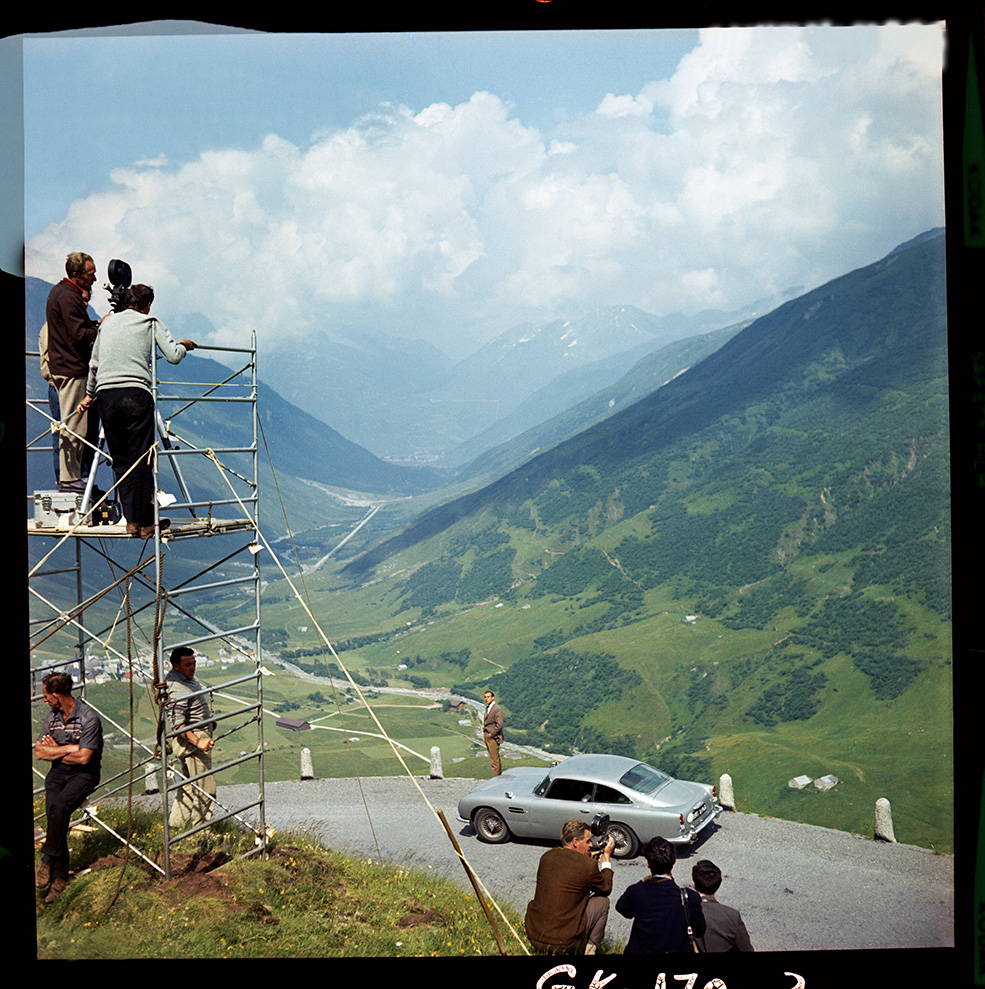 "To own an Aston Martin has long been an aspiration for James Bond fans, but to own a Silver Birch DB5, complete with gadgets and built to the highest standards in the very same factory as the original James Bond cars? Well, that is surely the ultimate collectors' fantasy. The skilled craftspeople at Aston Martin Works and the expert special effects team from the James Bond films are about to make this fantasy real for 25 very lucky customers."
The first cars will be delivered in 2020, but don't expect to tearing down your local high street while laying down oil slick or slashing other cars' tyres. Like other Aston and Jaguar continuations, they won't be road legal. What a tease…