'When Better Cars Are Built, Buick Will Build Them' – once upon a time, British customers thought so too. Here's our rundown of classic American brands and their UK forays
Whether it was for advanced engineering or adventurous styling, there was a set of early motoring enthusiasts who very deliberately sought out American cars rather than the more conservative British models back in the early 20th century. Some cars were imported, others built here in the UK, and the ongoing demand kept concessionaires busy right through to the 1980s.
General Motors
GM had established itself here before WW1, but it was the 1920s Buicks that really caught the attention of motoring aficionados. With their famous overhead valve engines, four-wheel brakes and, in the late 1930s, alloy pistons, all-round coil spring suspension and telescopic dampers, they proved very popular. Many UK market examples were built in Hendon, but in 1931 GM reallocated production after purchasing Vauxhall/Bedford and so Buicks were thereafter shipped over from 'Empire Preference' Canada. Concessionaires Lendrum and Hartman Ltd, for Cadillac and Buick, would arrange final assembly here in the UK, often sending chassis off to coachbuilders like Thrupp and Maberly and the Mayfair Carriage Company. Standard bodied models would still get little extras like dual sidemounts and sunroofs.
While Rootes Distributors Limited ran operations for GM through WW1 and particularly for Chevrolet through the 1920s, this wouldn't last forever. It would be Lendrum and Hartman, originally based in Mayfair, and on the Kings Road, Chelsea from 1965, that would ultimately become the exclusive distributor of GM products for the UK. They scooped up Chevrolet, Oldsmobile, and Pontiac rights in the 1960s, and were able to represent all brands on poster adverts and even at motor shows.
In 1968 the Lendrum and Hartman brochure listed 12 available models, although anything was available by special order. Times had changed, though, since the days of enthusiasts bringing their Buick roadsters in to the one-stop 'Buick House' in Mayfair for a spot of carbon cleaning, interior retrimming, welding, painting, or just some replacement parts. Most patrons were now glamorous actors, musicians and stylish ambassadors clicking their heels over the shiny dealership floors in Chelsea. The separate service department over in Kensington was comprehensive, with a large stock of spare parts and even converted cars to right hand drive. Many cars of the 1970s and 1980s had their steering wheels relocated, popular models for this including the Chevrolet Caprice Classic and Cadillac Fleetwood and Seville. But these cars would end up being some of the last supplied by Lendrum and Hartman Ltd.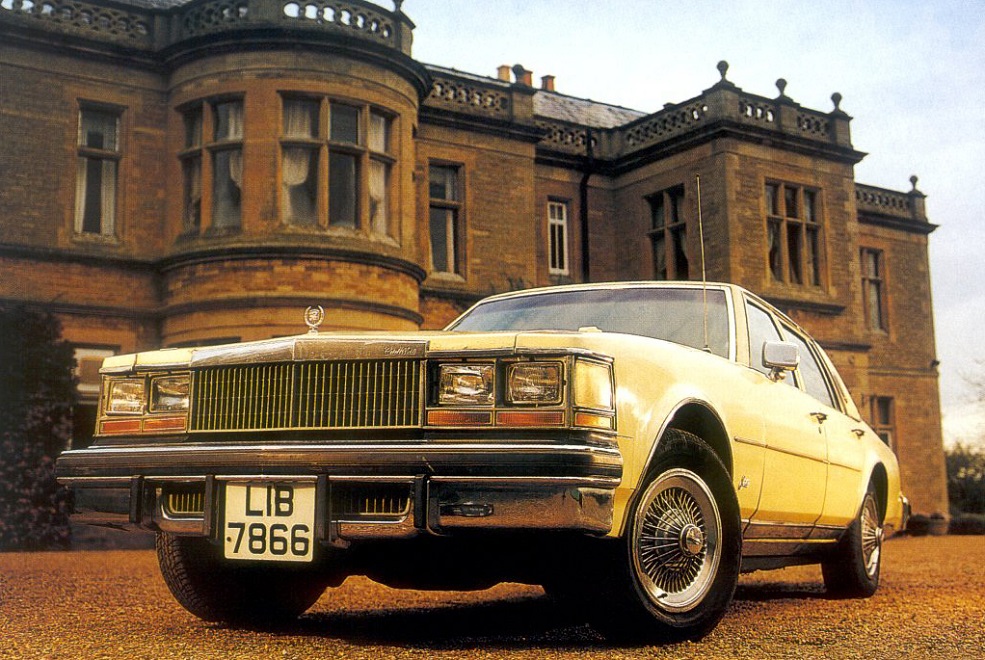 Lincoln
It was in 1936 that, in Brentford, Middlesex, Ford set up Lincoln Cars Ltd. The operations here were less extensive than GM's, with far fewer spare parts available on hand for example, but great efforts were made to support customers. In the 1960s, when import restrictions were lifted and US-made cars coming to Britain was on the rise (284 in 1965, 368 in 1966, and 480 in 1967), the situation for these Ford/Lincoln customers was surprisingly good. The latest Ford Advanced Vehicles premises in Slough would air-freight any part necessary within 24 hours and, although Ford stopped making right hand drive versions of its American cars from 1968, there was the nearby J.W. Automotive Engineering that would convert them anyway.
In the early days it was the big Lincolns that were most popular, although by the 1960s there were plenty more Fords to provide appeal to the British market. The 1964 Ford Galaxie 500, for example, not only offered the UK's largest engine (a 6390cc V8) available with right hand drive, but the convertible version also provided the UK's only electrically operating roof. Naturally, the Mustang was another popular choice from 1964. It would take until 2014, though, for this car to be offered officially to the UK market with right hand drive.
Chrysler
Into an assembly plant in Surrey in the 1920s once poured various bits of DeSotos and Plymouths, usually from Canada, and out would come Chryslers with locally inspired names like Richmond, Croydon and Wimbledon. As well as the Dodge commercial vehicles, a concern acquired by Chrysler in 1928, this was the beginning of Chrysler's supply of American cars to the UK market.
It was during this interwar period that saw models like the Dodge Kingsway, DeSoto Diplomat and Plymouth Fury models also reach our shores in reasonable numbers. This relatively small operation, though, was hit harder than GM or Ford by the post-war import duties. Chrysler's mostly mid-range models were quickly priced out of competitiveness. A trickle of cars continued coming in through concessionaires like Warwick Wright, which took over all Chrysler imports in 1966 and also imported Australian-built Chrysler Valiants.
Chrysler's operations in the UK were then defined by its Rootes Group takeover, until, in the 1980s, it set up a new facility in Kent to import key models like the Chrysler Voyager, Jeep Cherokee, Dodge Viper and Dodge Neon.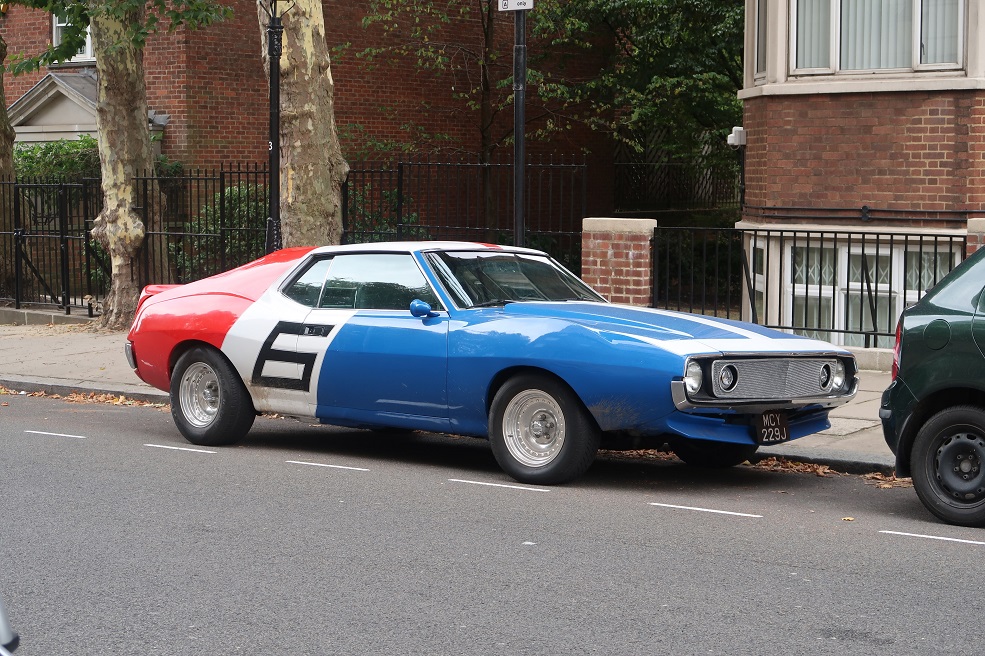 American Motor Corporation
Before AMC was bought by Chrysler in the late 1980s, and before its financial woes of the 1970s, the company that had been renamed from Hudson and Nash in 1954 had a presence in the UK. A facility on the Brentford 'Golden Mile', in Chiswick, West London, supported the import, sales, and service operations of Hudsons and other models from 1924 into the 1960s. Concessions were granted to a variety of nationwide dealers and never really consolidated.
In 1967, AMC had as much as 40% of the UK market for American models. AMC's now international Rambler nameplate gave us the Ambassador, Rebel, and later Matador, all big family cars, but it was perhaps the Javelin that appealed most to the increasingly specialist American car market here. This muscle car was only available here with its biggest engine, a 5.6-litre V8 making nearly 300bhp. The few imported Gremlins, meanwhile, didn't garner much attention. If we were to go American, it was for a good reason.