The Alvis Car Company has completed its first post-war Continuation mode, a 3-Litre Graber Super Coupe, developed from original drawings and featuring new-old-stock parts
The Alvis Car Company has achieved a significant milestone with its first post-war Continuation Series car – a 3-litre Graber Super Coupé – leaving the company's Kenilworth works after a two-year build that was delayed by the pandemic.
It's one of six models offered in the expanded Alvis Continuation Series, which includes both pre- and post-war derivatives. All six have been developed from original drawings and feature an in-house designed and manufactured straight-six 3.0-litre or 4.3-litre engine. This box-fresh Graber even uses a new-old-stock engine block and chassis, carefully stored since the original Coventry factory closed in 1967.
Each model is built to a bespoke specification with options such as air conditioning, and unlike some continuations, all new Alvis models comply with regulations to be driven on the road. Thanks to fuel injection, a higher compression ratio and modern digital machining processes resulting in tighter tolerances, the engine produces 172bhp – up 42bhp from the 1960s version, and with a useful increase in torque.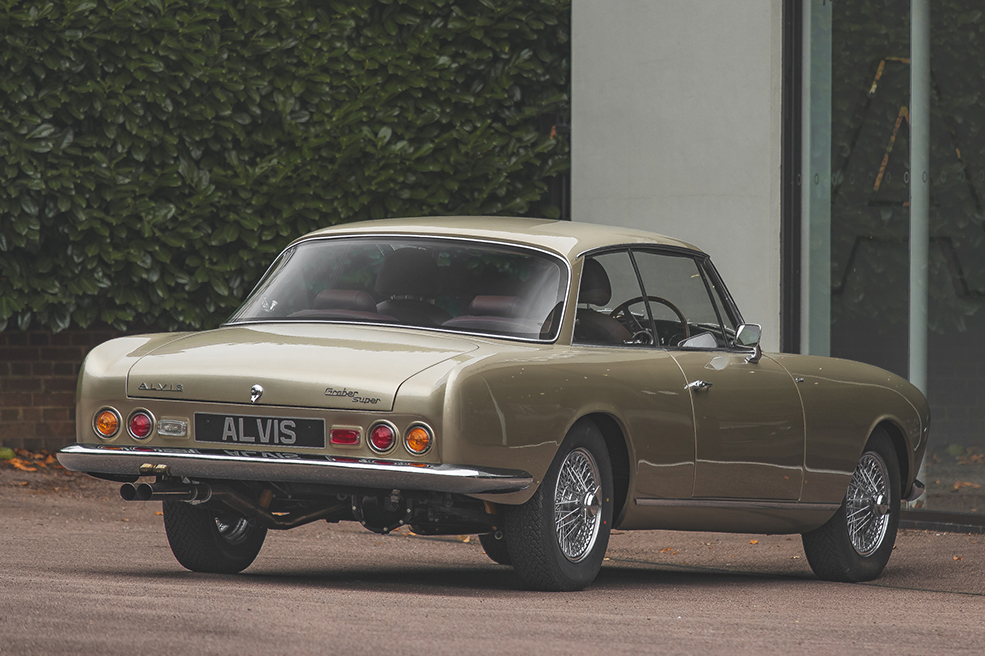 "Seeing the Graber Super Coupé leave the works at Kenilworth for the first time was a huge moment for all of us at The Alvis Car Company," says managing director Alan Stote. "So much hard work has gone into producing it by our staff over the past two years, that it's almost sad to see it leave."
The car will be shipped to Meiji Sangyo, Alvis' Japanese distributor, with the focus now shifting to the build of the first Continuation Series Graber Cabriolet, set to be completed in 2022. The first Lancefield pre-war 4.3-litre chassis car is also on the cards alongside.
Prices start at £295,000 for pre-war Continuation Series cars, with the Graber Super Coupé starting at £323,000. For more information, visit the Alvis Car Company site.