Alongside celebrating its 110th birthday, the Alfa Romeo virtual museum tour showcases Alfa's private collection of vehicles ranging from prototypes to specials. 
In recent years it's become fashionable for car makers to admit to the existence of their private collections of prototypes, concepts and all the other fascinating might-have-beens in their vaults. The Collections Centre at the British Motor Museum has long been one of our favourite destinations and similar collections at BMW, Porsche and Ford have also been publicised in print.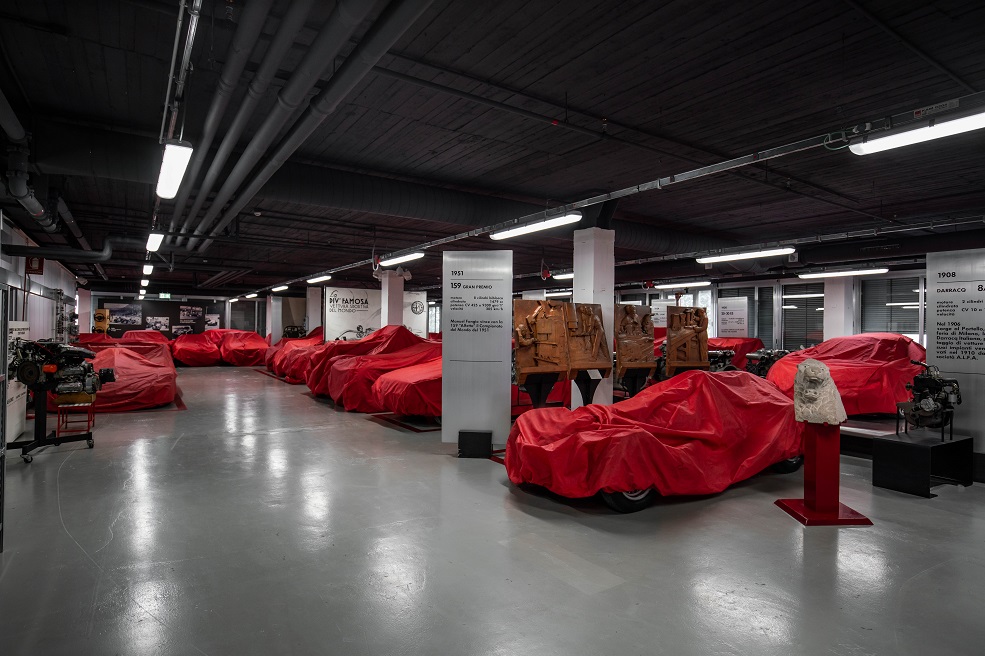 Latest to the party is Alfa Romeo, which reopened its museum this week to mark the brand's 110th anniversary on June 24. For the first time, visitors will be able to visit two entire floors of displays which were previously unavailable for public viewing and which include an impressive 150 vehicles, boats and aircraft engines. Among them are Pininfarina's Alfetta Spider and Eagle concepts from the '70s, the Romeo tractor, the F1-powered 164 Procar and the Alfa 177 which marked Alfa's previous return to F1 racing back in 1979.
The museum was an impressive facility even before its rebuild in 2015 and this additional tour makes it a definite must-visit for anyone on a trip to northern Italy. No, it may not be worth the fortnight in isolation on your return home, but when travel restrictions are eased, treat yourself to an autumn trip to Milan. More details at www.museoalfaromeo.com where you'll also find a virtual tour of the 'backstage' area.