Some better news for Swindon, albeit on much reduced scale, is that Swindon Powertrain is to put its Swind E Classic Mini into limited production following its public debut at the London Classic Car Show. 
Available to order immediately in either left- or right-hand-drive, 100 cars are set to be fully restored and fitted with a custom, in-house-developed electric powertrain at the firm's recently-upgraded facility in Wiltshire. Although the outward appearance of the car remains unmistakably classic Mini, the A-series engine is replaced by a bespoke 80Kw power unit producing the equivalent of 110bhp. Operating through a single transmission, that means 0-60mph in 9.2 seconds and a top speed of 80mph. A 24kWh lithium ion battery promises 125 miles of electric range, while a full charge takes four hours from a Type 2 connector.
With no petrol tank, boot space has been increased, and though the conversion adds 80kg to the total weight, improved weight distribution is claimed. Each car also receives new brakes capable of regenerative braking and new suspension, developed by a firm that deals with professional motorsport and OEM applications. Contemporary rust protection is applied too.
The interior is classic looking, but includes heated leather seats and front and rear screens, plus underfloor heating and USB ports. Power steering, air conditioning and sat-nav are available as options.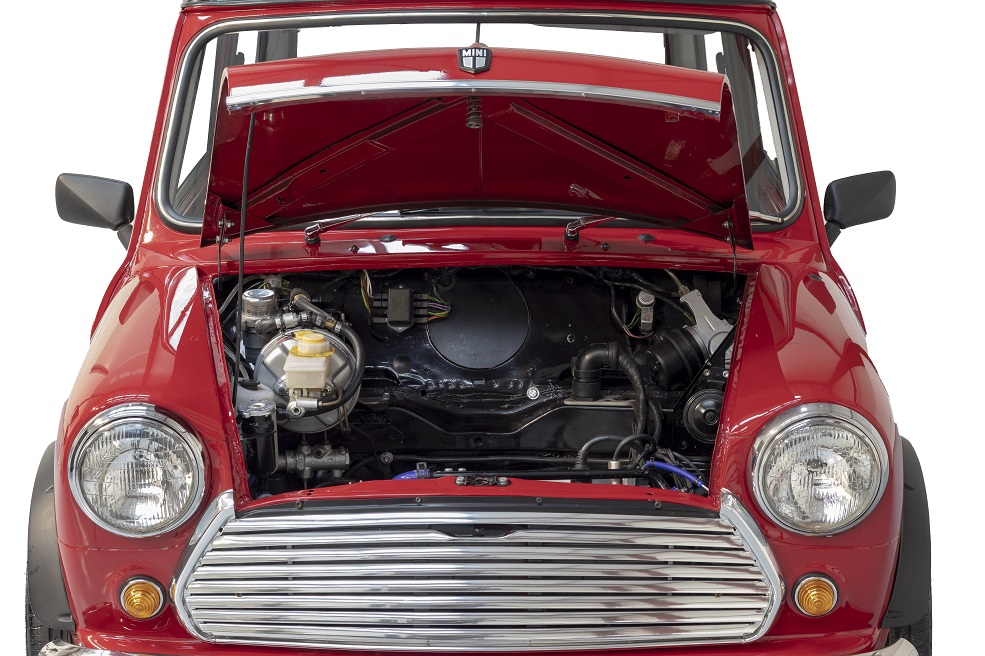 "This is the first time an electrified classic Mini has entered production," said Swindon Powertrain's managing director, Raphaël Caillé. "There have been one-offs and prototypes before, but Swind is the first company to launch such a car to the public.
"The packaging of Sir Alec Issigonis' 1959 design was truly ground-breaking, and now we are making it relevant again."
To ensure reliability, the prototype has completed over 10,000 real world miles alongside thousands of hours of virtual simulations. But though you'll save a fair bit on congestion charging fees, production models are not exactly cheap. Prices start at £79,000, which has understandably caused quite a stir. Nevertheless, interest has been widespread – see www.swind.life for more details.