The latest special issue of Classic Ford is available to buy now. Here's a sneak peak inside
The January issue of Classic Ford is available now, which can only mean one thing — it's awards time! 
The magazine's annual celebration of the great and the good of the classic Ford scene brings together the best cars, people, clubs, products and even photos. And after a few late night sessions arguing over who should be included, they've compiled the definitive rundown of the stars of 2022.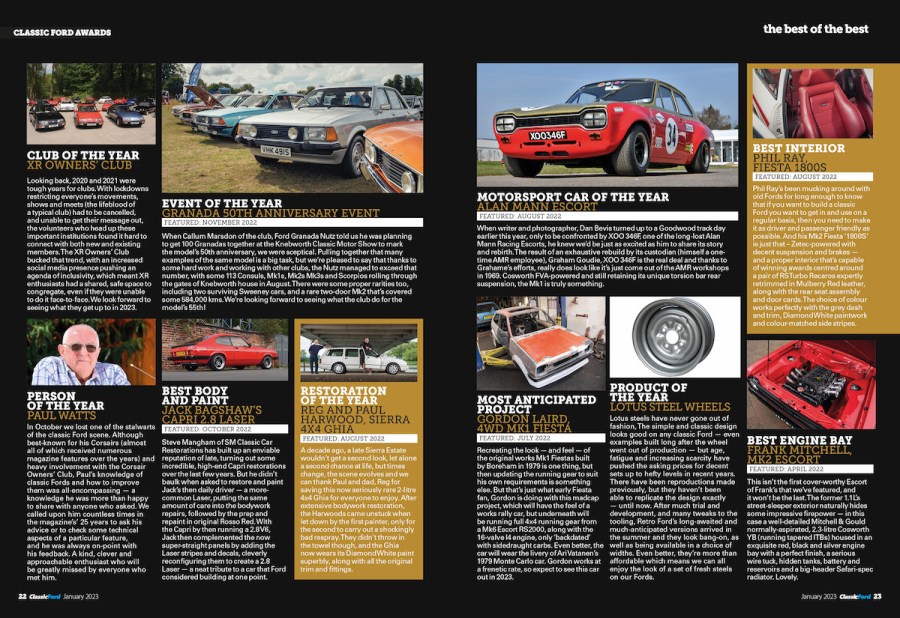 As the classic Ford movement continues to evolve and move in new directions, it's comforting to note from the selection of winners, that one thing remains constant — this fantastic scene wouldn't be what it is without the cars and the people.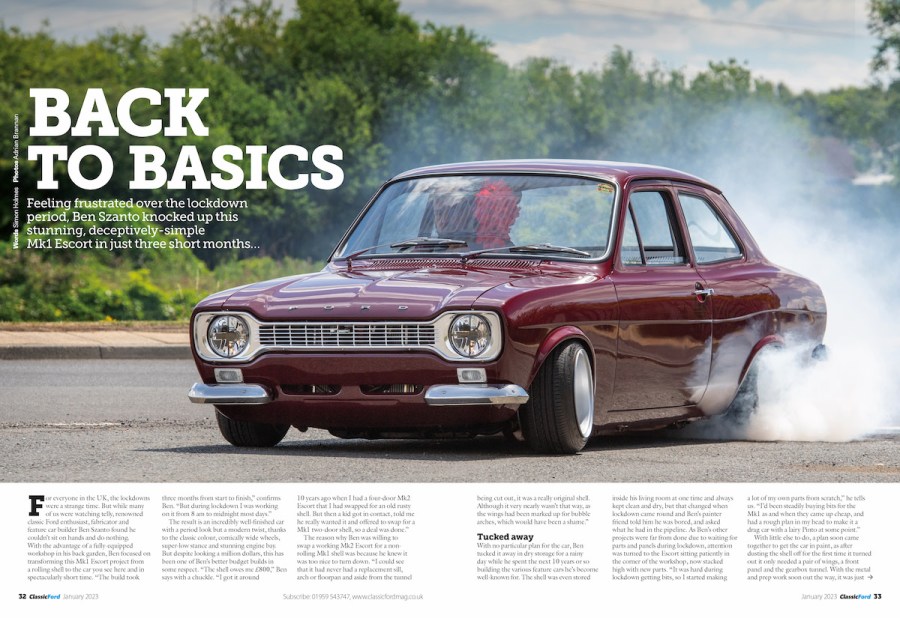 They've also cherry-picked some of the cars that have been wowing the crowds at the shows this summer, including this awesome, slammed Mk1 Escort on 9.25×13 inch banded steels and packing a fruity Crossflow motor.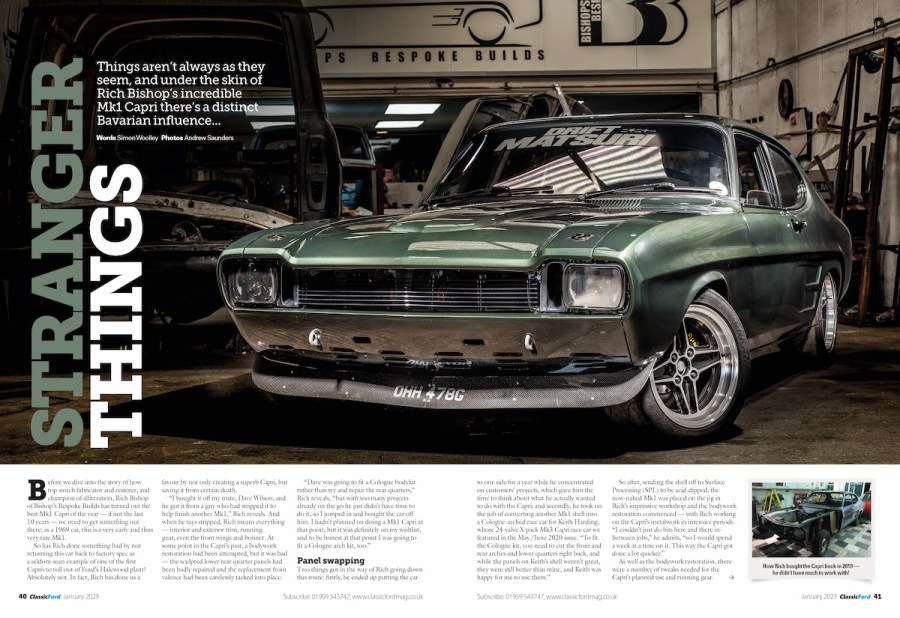 Plus the Mk1 Capri of Bishop's Bespoke Builds created for the road, track and show, and running a BMW S54 motor from an E46 M3.
So thanks for giving us another year of blinding motors and events — and for the 1000s of votes for Classic Ford Of The Year, which is exclusively revealed in this issue.
How to pick up an issue
Find your nearest UK stockist of Classic Ford via our Storefinder
Can't get down the shops? Order your print copy direct from the publishers
Live outside the UK and don't want to wait? Get your Pocketmags Digital Magazine Newsstand edition from here
Why not subscribe to make sure you don't miss out, and save money in the process? Check out our latest subscription offers here