Ahead of a month packed full of bank holidays, we've rounded up some must-see classic car events to help plan out your weekends across May
Thanks to the fast-approaching coronation of His Majesty King Charles III, May 2023 features three bank holidays – great news for classic car enthusiasts looking to make the most of their cars on the show circuit, or simply attend some great events.
Here we've picked out some great events in May (and one this weekend in April ahead of the first bank holiday) that are well worth a visit, with or without your classic.
Donington Historic Festival
Saturday, April 29 – Sunday, April 30
Donington Park, Derbyshire
It's not technically in May, but this Monday is a May bank holiday so there's an excuse to spend time watching some historic motorsport. Events like Goodwood and Silverstone get all the publicity –but the Donington festival is a less corporate undertaking. First used some 15 years before Silverstone, the Leicestershire track also arguably has a more significant history than either of the others and its twisty nature makes for great racing action too. The variety of cars both on display in the infield and on track is tremendous, ranging from pre-war sports cars to early 80s saloon racers.
Tickets are £25 with under-16s free and you'll find more details at www.doningtonhistoric.com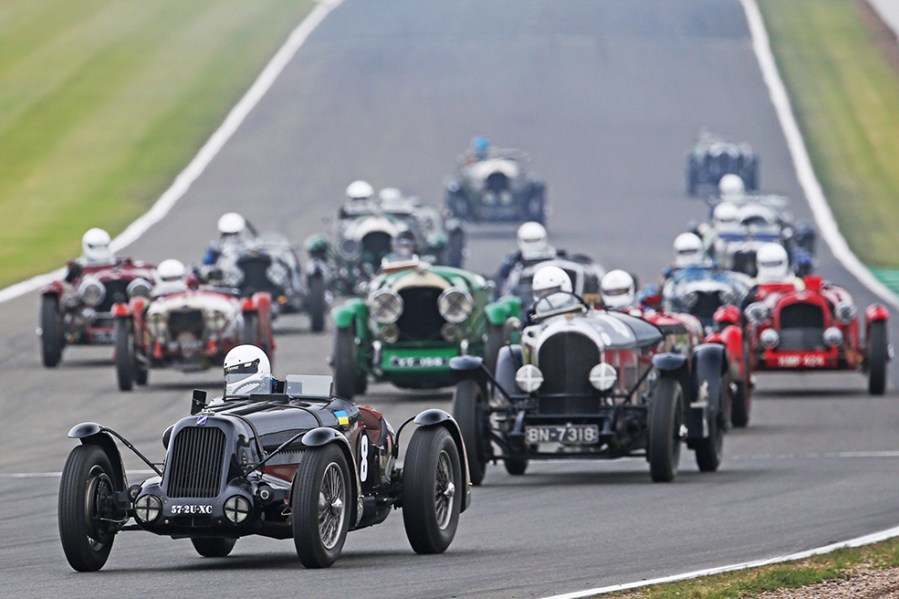 Best of British
Sunday, May 7
Brooklands Museum, Surrey
Timed to coincide with the coronation of King Charles III, Best of British is set to host a range of British classics at the evocative Brooklands Museum in Weybridge, Surrey. Organisers have promised everything from pre-war Alvis, Norton and Sunbeam models along with the latest offerings from Jaguar, while it's likely a large cross section of other models will be in attendance. Celebrations of 100 years of MG, 75 years of Land Rover, and the Aston Martin Razor Blade are all set to take centre stage. It'll be a family-friendly affair too, with on-site children's entertainment, a royal Punch and Judy show, traditional fairground rides and more.
For tickets and more information, visit: Brooklands Museum :: Best of British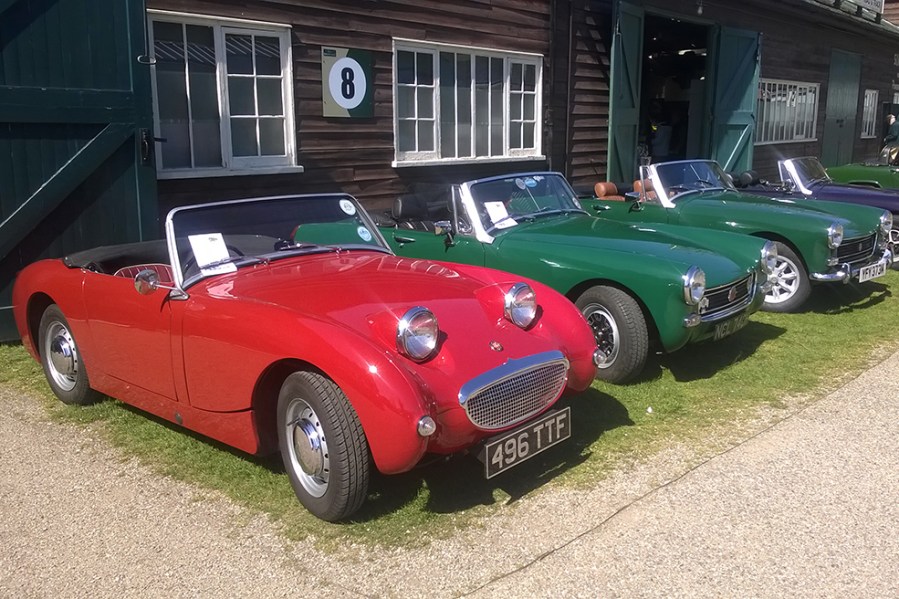 How Many Left 
Sunday, May 7 
Grampian Transport Museum, Aberdeenshire 
The popular 'How many left' website illustrates perfectly how many of the most mundane cars which were street furniture not so long ago are now rarer than the most exotic supercars. The inspiration is clear at How Many Left event at the Grampian Transport Museum; the event is limited to cars of which there are fewer than 500 left, offers the chance to see cars you just won't clap eyes on anywhere else. And unlike million-pound exotics, these are the cars you can remember being driven in, owning and working on. 
Entry is £10 by charitable donation (children are free) which also provides access to the Grampian Transport Museum. More details at: www.gtm.org.uk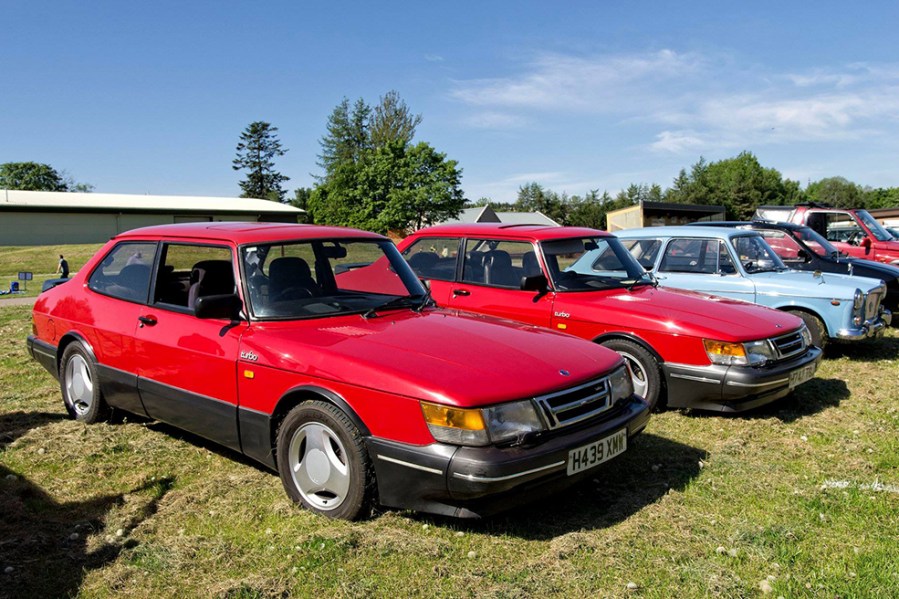 Prescott Italia 
Saturday, May 13 
Prescott Hillclimb, Gloustershire  
You don't have to be a petrolhead to enjoy an event at this charming Cotswolds venue with its laid-back atmosphere, easy trackside viewing and an open paddock where owners are only too happy to chat about their cars. As the name suggests, Prescott Italia is themed around Italian cars and you can expect to find everything from Fiat to Ferrari in the owners' club displays and on the track. And if you want to do more than watch, then remember your driving licence and you can take your own Italian car for four runs up the hill.  
More details at: www.prescotthillclimb.co.uk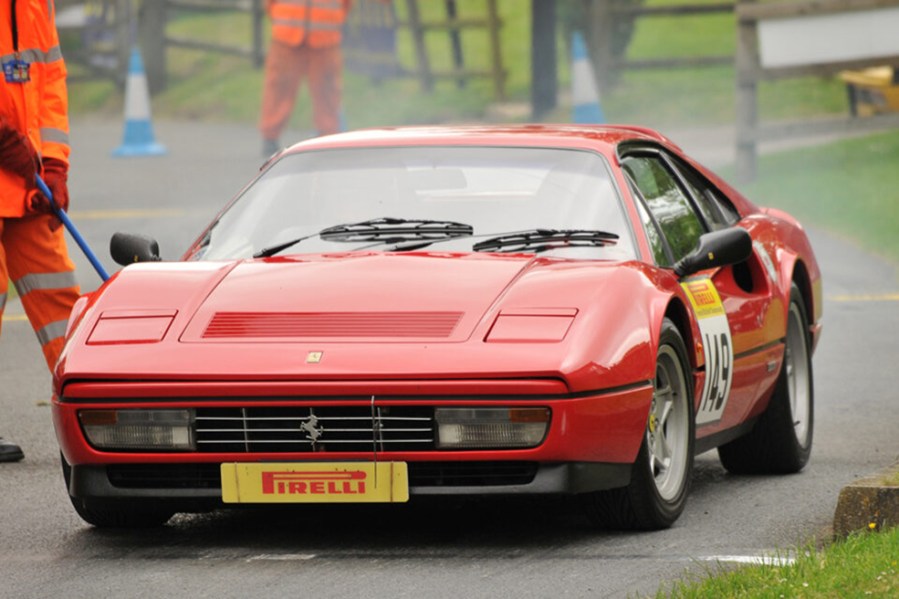 Vaux ALL
Saturday, May 13
British Motor Museum, Gaydon
As the pun in the show name suggests, this is a show for all Vauxhall models and their owners, as well as Bedford and Opel enthusiasts. The event promises to bring together classic, modern classic, retro and modern Vauxhall, Opel and Beford models to a venue that is home to the Vauxhall Heritage collection. Highlights will include club displays and trade stands, as well as a 60th anniversary celebration of the Vauxhall Viva – with an aim to have 60 examples in attendance.
Full details here: Vaux ALL (britishmotormuseum.co.uk)
Spring Auto Jumble
Saturday, May 13 – Sunday, May 14
National Motor Museum, Beaulieu
The Beaulieu Spring Autojumble is a classic motoring institution that's set to return this May. Along with the usual dizzying array of autojumble stalls, the event will also incorporate Moggyfest – a collection of up to 200 Morris Minors and other classics – as well as displays from the Morgan Sports Car Club and Rolls-Royce Enthusiasts' Club. The Land Rover Rummage on the Sunday, meanwhile, will cater purely to parts for the famous British off-roader.
Full details here: Beaulieu Spring Autojumble | 13th-14th May | National Motor Museum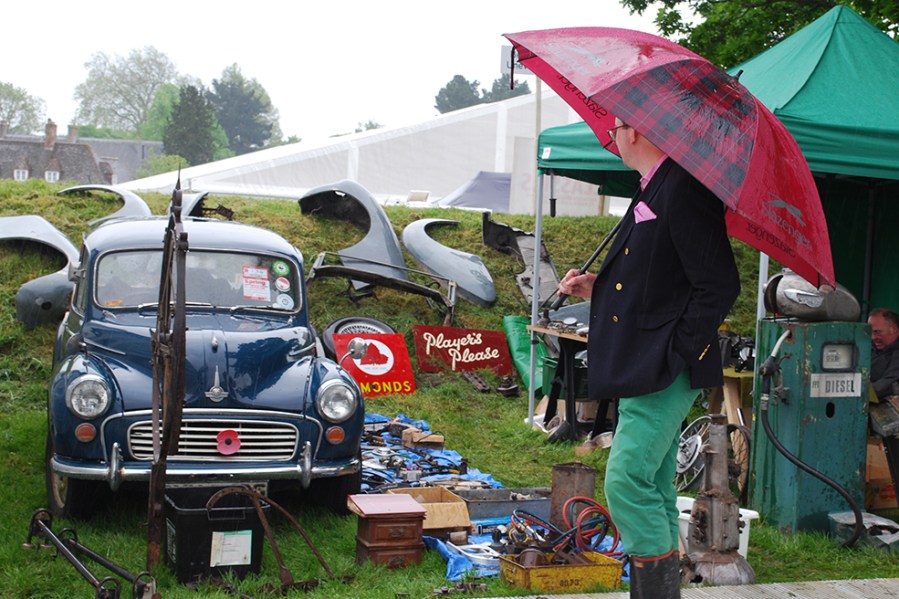 Classic Ford Show
Sunday, May 14
South of England Showground, West Sussex
The Classic Ford Show is back for 2023 at its new home at the South of England Showground on Sunday, May 14, bringing together enthusiasts of the Blue Oval at a great venue.
A highlight of the show is set to be the Great Unveiling, a feature designed to showcase stunning classic Fords that have just been finished in time for the event. Hidden under covers, five never-seen-before completed projects will be revealed one by one in front of a huge crowd on the Classic Ford stand at the show. Other highlights are set to include club displays, a retail village, live music, competitions, plus a number of displays dedicated to important Ford models celebrating anniversaries, including the Corsair, Mondeo, Escort RS2000 and Escort XR3i.
Tickets are on sale now, with camping and car display options available. More details here: Classic Ford Show (classicsworld.co.uk)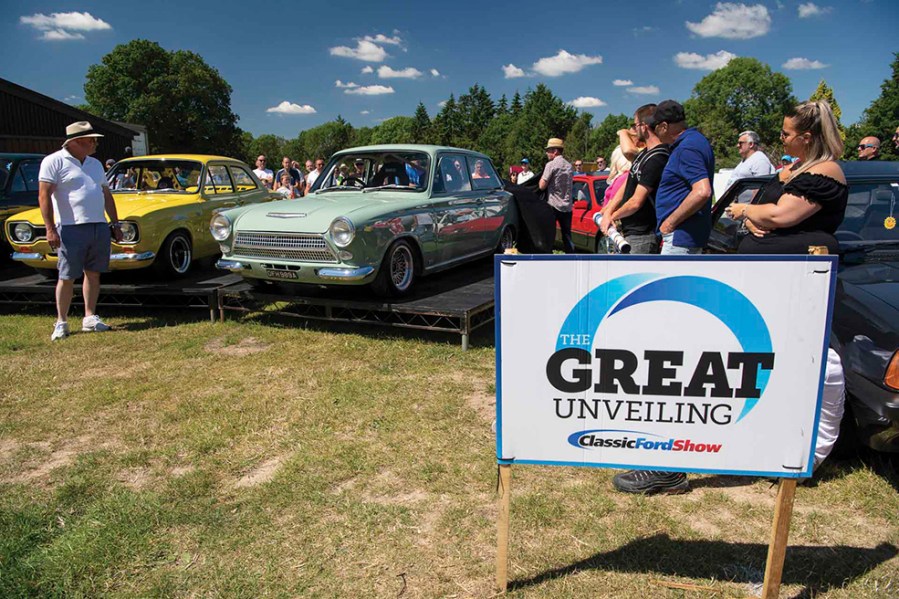 Wallingford Vehicle Rally
Sunday, May 14 
Wallingford, Oxfordshire
There's a lot to be said for attending your local car rally if variety is what gets you excited. The organisers of the Wallingford Vehicle Rally promise the event is open to everything "from bicycles to tanks," with the participants convoying through the town before parking up on the town's green. With support from a local Porsche specialist and the popular Sporting Bears charity giving rides, there's plenty to enjoy.
The event has a charitable focus, with over £25,000 donated last year. Find more details at: www.wallingfordcarrally.org.uk
Retro Rides Weekender
Saturday, May 20 – Sunday, May 21
Goodwood Circuit, West Sussex
If you have a penchant for modern classics, look no further than the Retro Rides Weekender. The organisers boast of a "world famous mix of pre-2000 retro cars, classics, customs, restomods, hot rods, race cars, drift cars, show cars, curated paddocks, curated displays, track action, laid back atmosphere and good food." A series of themed paddocks are set to take centre stage, including The White Room – a paddock exclusively for white cars – and Aircooled, a space for everything from Tatras and NSUs to Volkswagens and Porsches.
More details here: Retro Rides Weekender 2023 : 20th + 21st May at Goodwood Circuit
Scottish Italian Car Day 
Sunday, May 28 
Hopetoun House, Edinburgh 
Organised by the Alfa Romeo Owners' Club but certainly not limited to the Milanese marque, expect to find Lancia, Fiat, Abarth, Maserati, De Tomaso, Lamborghini and quite possibly a few others at the Scottish Italian Car Day. The venue itself provides another draw, with some beautiful scenery and coastal countryside walks on offer.
Admission is £5 per person or £10 per car and you'll find more details at: www.aroc-uk.com