In this Market Trends we take a look at three Volvo coupes; the P1800, 480ES and C70.
P1800/S/E/ES
Everyone knows the Volvo P1800, right? It's the car the Saint had, and courtesy of the late Irv Gordon it's the car which holds the record for the highest mileage under a single owner. A rakish development of the pleasant-to-drive Amazon, the P1800 soon earned itself a fanatical following.
Production at Jensen of West Bromwich wasn't cheap, though, and the quality was below the standard Volvo expected of its cars. So the contract was ended just two years into production after 6000 cars had been built, and coupe production was brought back in house in Sweden. These cars, now called 1800S (S for Sverige – or Sweden in English), can be identified by the full width bumper in place of the original cow horn quarter bumpers. Fuel injection gave the 1970 1800E 15bhp more than its predecessor with no dent to economy, while the ES was a sports estate in the manner of the Reliant GTE. Most desirable are the Jensen-built cars and the ES estates, while the 1800S represents the most accessible entry point for the P1800 range.
Values were stable between 2014 and 2016 with the average around £15000, though recent increases in value have also brought vicissitudes. While the average P1800 now commands £20000, some cars have sold for well under five figures in recent months and the very best can nudge £40000. Three years ago, half that figure would have been almost unthinkable. It's worth noting that later cars are typically worth less – with averages hovering around the £17000 mark when the early Jensen built cars are filtered out.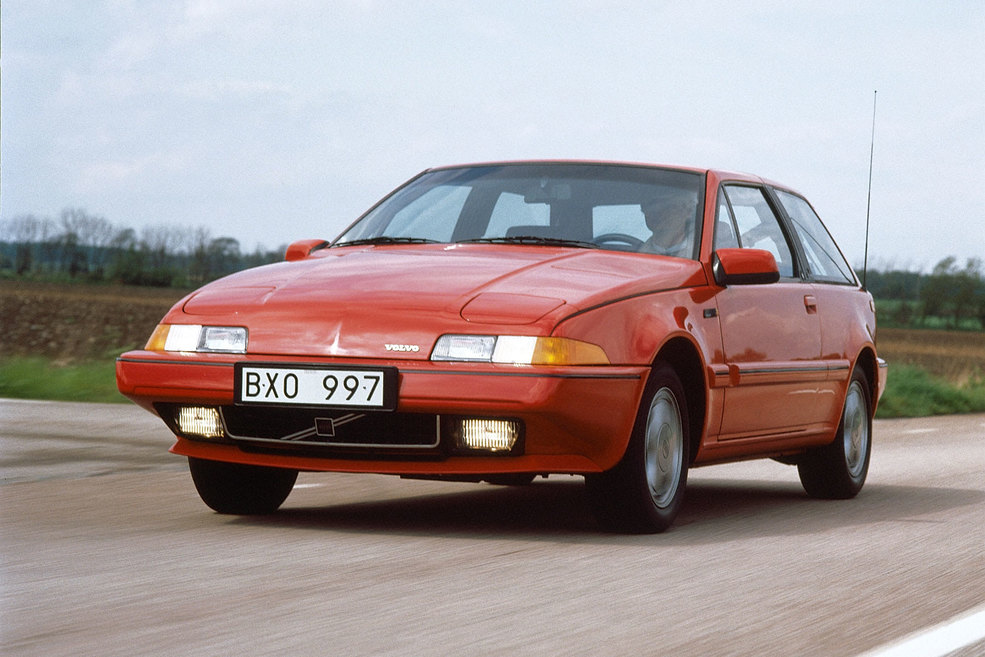 480ES
When it was new, the market didn't really know what to make of the Volvo 480ES. At first glance it seemed to be a car that wasn't quite sure of its own market position. Was it a hatchback? Was it a coupe? Was it, unsurprisingly for Volvo, an estate? What it was, was a small front wheel drive car that courtesy of Lotus input handled rather went, and thanks to Renault had arrange of lively and enjoyable engines. Exactly what it was meant to be was never quite cleared up – though many saw it as a replacement for the old 343 after the 440 hatch and 460 saloon were launched in 1988.
Styled by John de Vries, it incorporated several touched clearly targeted to the American market – from pop-up headlamps designed to meet minimum height requirements, to 5mph impact absorbing bumpers front and rear. However, a weak dollar meant that sales would never be profitable for Volvo, and the 480 was postponed indefinitely for American shores in 1987. Available with 1.7 and 1.7 Turbo engines, the 480 was relatively nippy – the Turbo positively manic. By 1993 catalytic converters became mandatory – a 2.0 was developed to offset the power drop.
Volvo 480 values have stayed low but level for some time – but 2018 saw a definite upward trend. The highest value cars of 2017 were cheaper than low value cars in 2018, suggesting the time for the 480ES has come. While they're still available for less than £2500, we'd advise you to buy the best you can afford.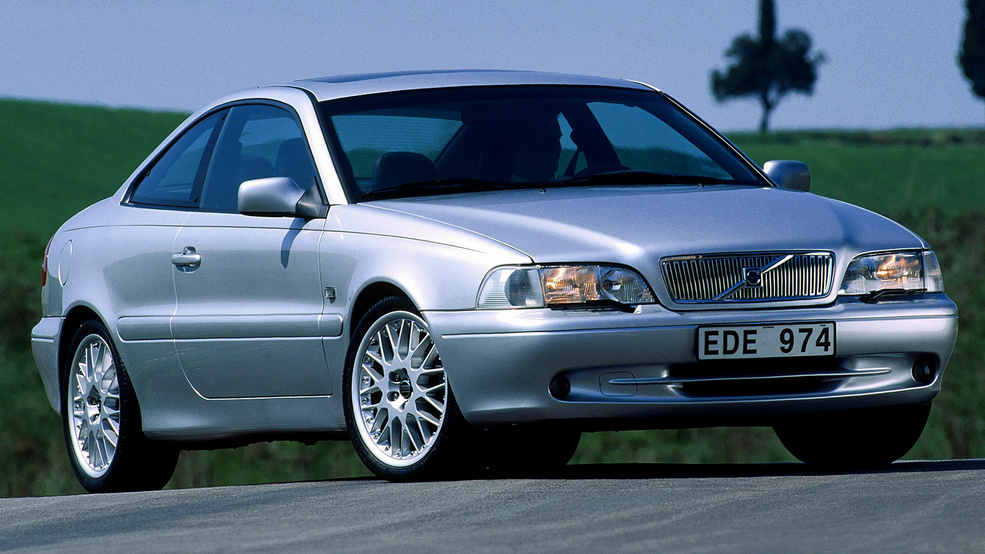 C70 
Volvo's design chief Peter Horbury described the look of the C70 at launch as "we threw away the box, but kept the toy inside!" We're not entirely sure that the boxiness left Volvo's design language, but what we do know is that the C70 is a comfortable, stylish four seat coupe which really can be used daily. Based on the S/V70 range, it used a series of lusty five cylinder petrol engines and was offered both in coupe and convertible derivatives. Production began in 1996 and ceased in 2005; replaced by a second generation coupe-cabriolet.
The market values T5 models – using the S70R engine – most highly, and cars with the optional GT pack are worth more than those without. However, there isn't a significant difference in value across the rest of the range, and we don't think T5 values will have affected the average significantly. It should be noted that convertibles do attract a price premium.
Princes are up and down with the seasons, and it's hard to predict a trend from one month to the next. However, values appear to rest between £2000 and £3000 on average, with no sign of permanent movement yet in either direction. While it's certainly unlikely to lose you money, we wouldn't buy a C70 for investment purposes just yet.