In this Market Trends we look towards the American car industry's efforts in Britain in the Nineties; the Chrysler Voyager, Jeep Cherokee XJ and Cadillac STS.
Chrysler Voyager
The Chrysler Voyager has an infamous reputation in Europe, as the only car to which the European New Car Assessment Programme (Euro NCAP) has awarded a 0 star safety rating for frontal impacts. But then, it's so vast that if you put your kids in the back, they'll be several counties away at the time of any accident. Launched in the UK market in 1997, the first two generations shared similar architecture and drivetrains.
Voyager was derived from the American Dodge Caravan and Plymouth Voyager models, though those we got in the UK had a more restricted range of engines suited to the UK market. The standard model was more than big enough as a seven seater – but the longer Grand Voyager meant there was boot space too. Provided your surname was Windsor, it would fit in your garage – the rest of us may find a Grand Voyager slightly too big for Britain.
Classic auctions have had few Voyagers to date – many are still in use as family cars. But for those in collectable order £2000-3000 appears to be the order of the day. It's possible to buy tired ex family examples for much less, but frankly those are examples you wouldn't want to preserve. Look for something with a good history – realistically they've all been kept as family cars, but find a well cared for low miler with lots of options and lots of bills, and it will last.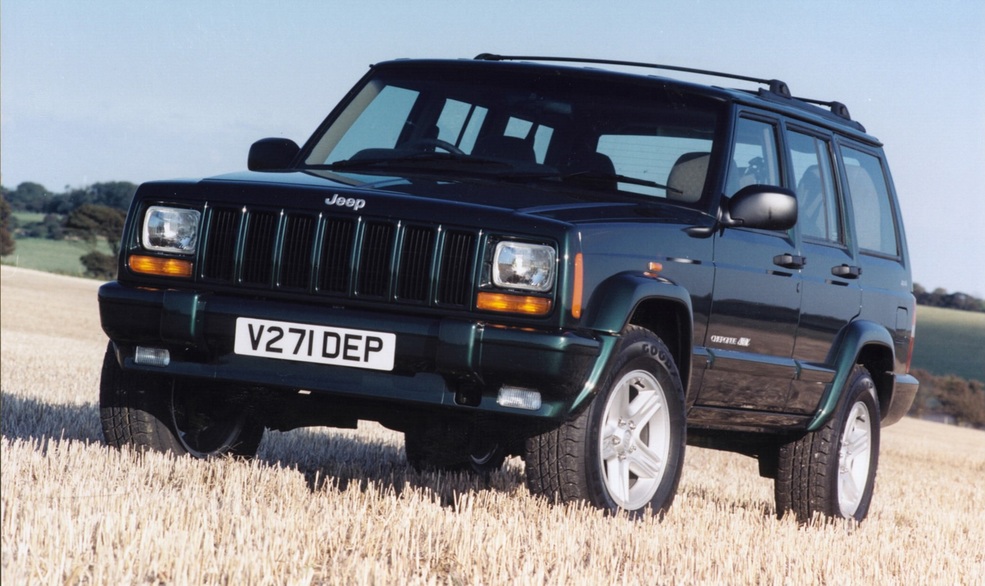 Jeep Cherokee XJ
Arguably Britain's most successful American import, the Jeep Cherokee XJ still has a fanatical following almost two decades after production ceased. The band of men and women who praise the Cherokee like that its capability is second only to the Range Rover, it retains the second best badge in the business, and its image isn't too "school run Mum" for those who like the prestige aspect of a 4×4 on the drive.
The RHD Cherokee was originally developed for the American postal service. It's a quirk of the nation that its service vehicles – where drivers are regularly required to get out – are driven from the pavement side. The double bonus is not only were Jeep able to export the Cherokee to right hand drive markets, but it's still possible to privately import a right hand drive Cherokee from American if you so desire.
Cherokees never really got cheap, but equally prices aren't yet rocketing skywards. Good examples can still be had for under £7000 if found. Rough examples can be had in auctions from £1000 upwards, but we'd really want something with a good history file if we intended to keep it longer term. An LPG conversion would also be useful -the diesel's not as good as the petrol, but a 4.0 six drinks. Bank on 18mpg.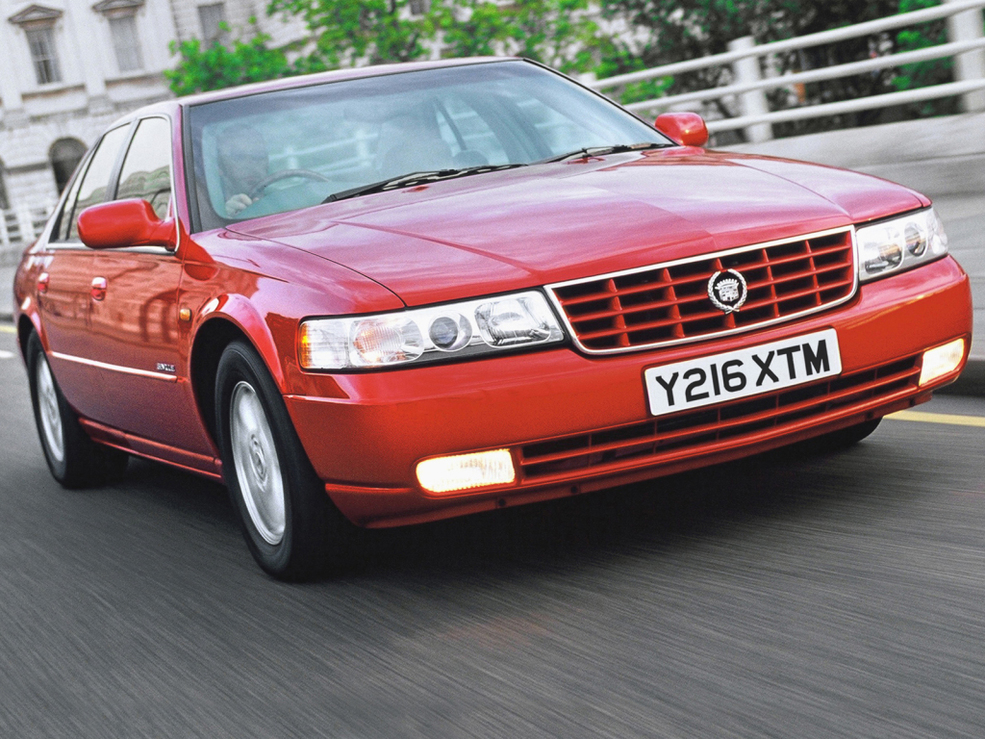 Cadillac STS
The Cadillac Seville STS was the first Cadillac to be engineered in right hand drive from the factory, rather than being converted later by a third party. Its introduction into Britain went largely unnoticed – those in the market for a car of its size continued to buy BMWs, Mercedes and Jaguars – while those who wanted competence over brand heritage chose the Lexus LS400. The front wheel drive Cadillac might have earned praise for the Northstar's service intervals, but the package just didn't appeal to the average UK motorist.
There was a choice of… one model, the vaguely sporting Seville Touring Sedan. In America, there was also a Seville Luxury Sedan (SLS) available, but it wasn't felt to be as suited to European tastes. DVLA figures suggest hat fewer than 400 were imported, making this an especially rare way to flaunt your Transatlantic tastes.
With so few coming up for sale, values appear to be all over the place. Classic auctions typically yield around £3000 for nice examples, but there are plenty of average cars appearing on auction sites for under £1500. It's never going to be an easy sell, so we wouldn't buy to invest. But the STS is one of those cars that can be very fun to own if you have a long term Cadillac fancy.