The VAG group's model strategy through the 'Nineties and into the new millennium really was inspired; its generous platform sharing and parts swapping meant it was able to offer a staggering array of cars that were all fundamentally the same underneath. So if the oil pump went on your Golf, and your mechanic didn't have one on the shelf, he could just grab one labelled 'Octavia' or 'Léon' instead.
That versatile A4 (PQ34) platform also spawned the TT; a slinky little roadster and coupé that immediately became a hero. The fact that it's now on its third generation demonstrates the Group was on to something
Launched in 1998, the MkI TT was little changed from the original 1995 concept car, which isn't something that happens very often. Sure, they had to recall it quite quickly to glue a spoiler onto the boot lid after a number of them worryingly spun off the road, but that did little to diminish public enthusiasm. And today? The original TT is a modern classic in its own right – a style icon with a bulletproof drivetrain, gorgeous appointments and a genuinely entertaining driving experience.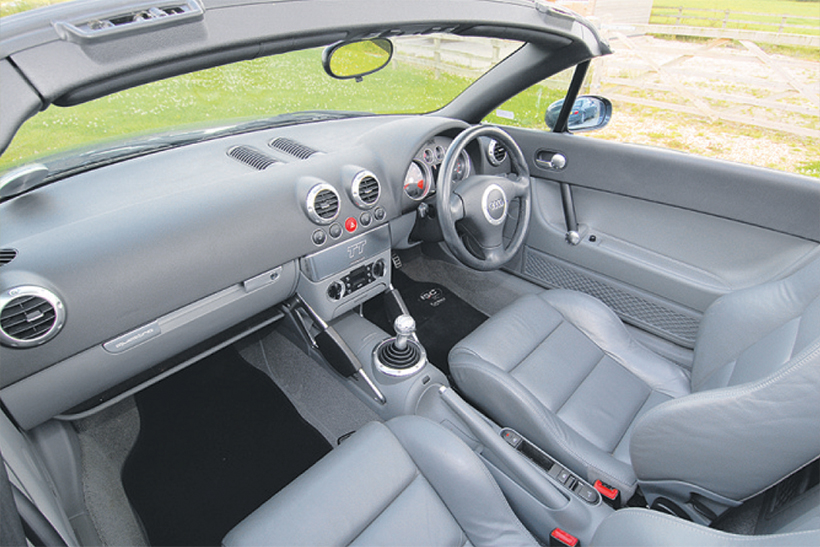 There are numerous options to choose from, ranging from the modestly-powered seafront cruiser to the hairy track-monster, meaning there's bound to be something in the range for you, whatever your motoring proclivities. The front wheel-drive cars include a 178bhp variant and the four-wheel drive Quattro TTs came with a choice of turbo four-pots, or even a mighty 3.2-litre V6 with 247bhp.
Power and handling prowess aside, the key lure of the TT is the way it looks. Now, there will always be people who apply the infuriating term 'hairdresser's car' (they say the same about the Mazda MX-5; they're wrong), but the fundamental truth here is that the TT is pretty much the perfect sports coupé design: Sublime proportions, gorgeous detailing and just the right mix of retro styling cues and forward-thinking crispness.
As you'd expect from VAG, there's an eye-watering variety of spec and trim levels to choose from, but arguably the best bet is the Quattro Sport model. This came with the four-cylinder turbo motor, tuned to 237bhp, and quattro GmbH fiddled with it to make it a proper little B-road hero: It's 75kg lighter than the stock 222bhp version, has uprated suspension and unique wheels, Recaro front buckets and no rear seats, and a rakish contrast-coloured roof. You can get a great example for around £9000.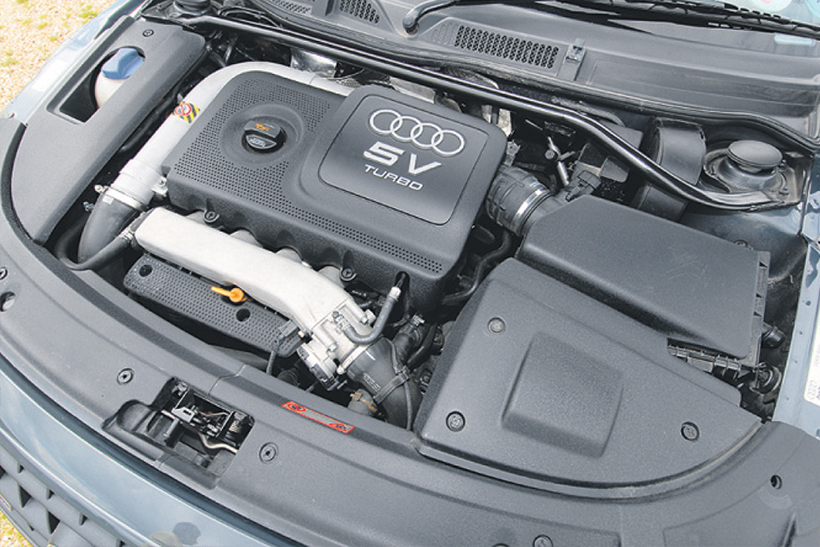 BUYING TIPS
If properly looked after, the 1.8T engine is near indestructible and will happily solider on past 200,000 miles. But make sure the cambelt's been changed, along with tensioners, at least every five years or 80,000 miles – if it lets go, you've got a £2000.
You don't have to worry about cambelts with the V6, as it has cam chains – but listen out to see if they're rattling, as fixing them is a £1000 engine-out job.
If you're looking at a DSG equipped car, make sure the gearbox engages cleanly – replacement units are four-figures.
Fuel and water temp gauges can be temperamental, so keep an eye out for this.
PRICES
Audi TT – from £1500 (condition 3) to £6000 (condition 1)
See more CLASSIC CAR BUYER'S GUIDES