The VolksWorld Show takes over Sandown Park, Esher this March 23/24 as thousands of the UK's most impressive VWs come together for a two-day celebration of the iconic German brand. Here are 10 reasons why it's a show you really don't want to miss…
1) Rarest of the rare
Cool Flo will be debuting its latest panel van, a super rare model from the first full year of Type 2 production, 1950. This is one of a very small number of '50s known to exist around the globe and Volksworld 2019 will be the first UK outing for this sweet survivor.
Alongside this, Matt Smith (of Smiths VW) has also agreed to take his 10-window '50, too, which will be the two earliest driving VW Buses in the UK together at Sandown Park.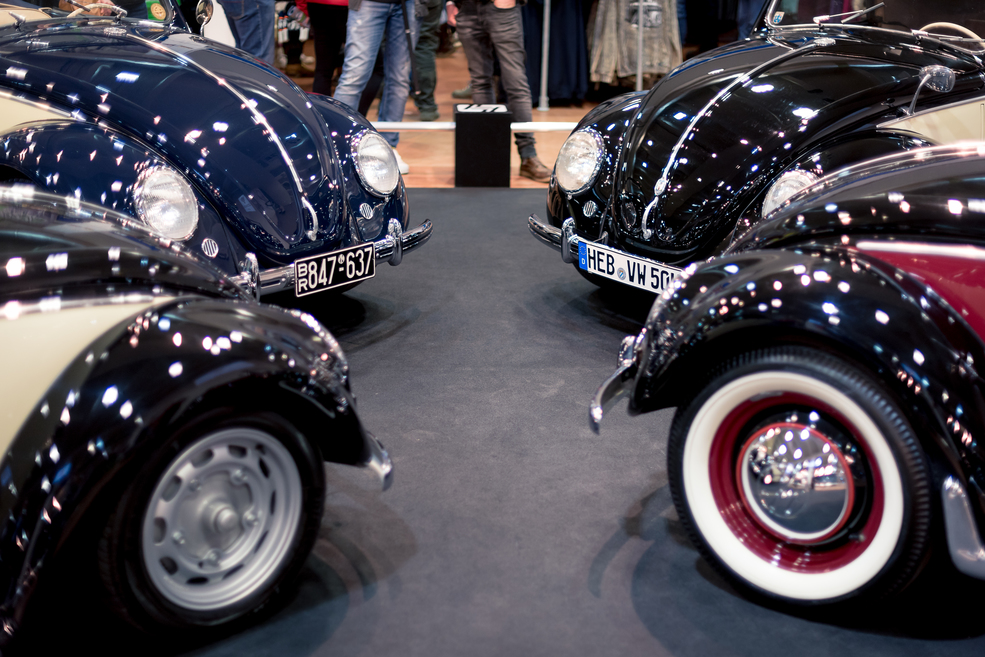 2) Celebrating 70 years of the Cabriolet
The very first production Cabriolet Beetle rolled out of the Karmann factory in 1949 – making this year a rather special anniversary. To mark the occasion, the show will be home to some of the earliest and most interesting convertibles, ranging from early factory-spec mid-'50s examples to an Oettinger adorned 1302. This anniversary display will be hosted in the Brasserie, so don't forgot your camera.
3) 50 years of the Porsche 914
The show is celebrating another important birthday this year, the 50th birthday of the divisive VW/Porsche 914. Frankly, there's a lot of love out there for the mid-engined collaboration between the two German manufacturers and the show organisers have decided that to mark this, a special display will be in place showcasing some of the tidiest examples in the UK, ranging from factory-fresh cars to wide-arch fully-modified examples.
4) Chris Jory's Oval
VW's don't come more iconic than this one… After 32 years in the wilderness, this 1953 Beetle will be displayed at the VolksWorld Show after going through an incredible restoration by owner Russell Ritchie. Its coveted reputation is as a result of it being the first cover car to grace the pages of VolksWorld magazine in 1987. It was also the overall winner of the inaugural Bug Jam event, being crowned Europe's best VW. Three decades on it's been brought back to its former glory with a full restoration.
5) Cars for sale
The VolksWorld Show always has a For Sale area brimming with bargains and there's no better place to eye up your next VW purchase. With dozens of vehicles on sale, from beautiful Beetles to classic Campers, there's something for all VW lovers and you could leave the show with a vehicle you didn't have when you arrived – not a bad prospect we say.
6) Retail Village
The VolksWorld retail village is a haven for VW-lovers and a must see at the show. It's jam-packed with everything you could possibly need for your VW including second-hand parts, rare accessories, clothing, gifts and plenty more.
The scene's biggest names will also be there to showcase their latest products and services and offer some exclusive show deals and offers. It's not just an opportunity to buy parts, either, but also to build inspiration for your latest VW project through advice from parts providers.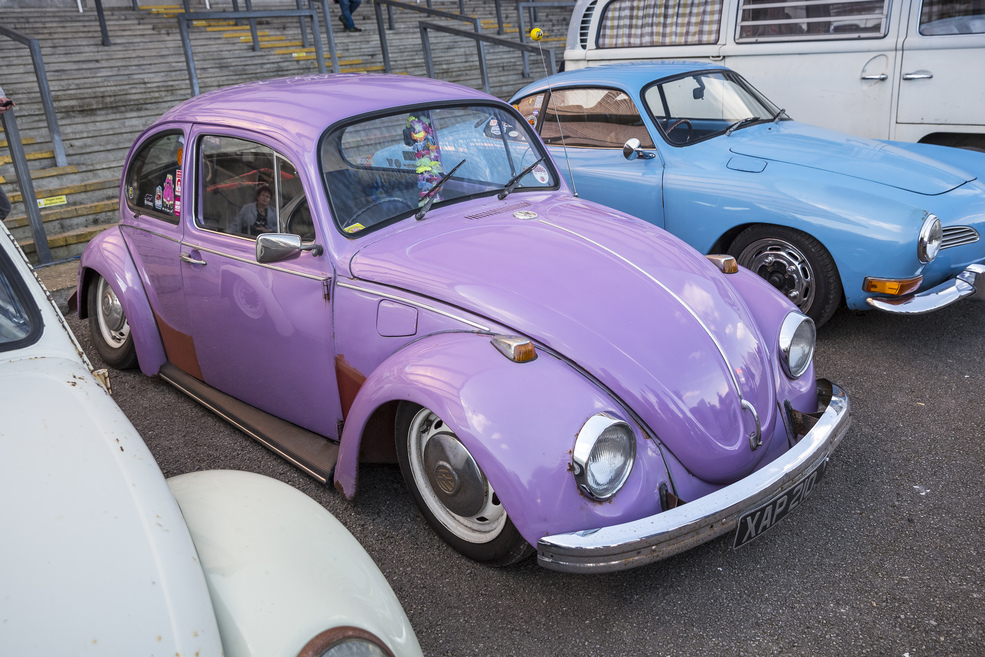 7) Incredible Displays
The VolksWorld team has spent months putting together a stunning display of vehicles that will look to steal the hearts of show goers. Inside the show you'll be able to feast your eyes on some of the most prestigious VW cars anywhere in Europe, with the show team of editors from our colleagues hand-picking each and every vehicle amongst the display.
8) Show-exclusive offers
If you're looking to pick up a great value subscription for one of the Classics World titles then the show provides a great opportunity to do so. You can subscribe to any title across the Classics World portfolio for just £39 for 13 issues – a huge saving and an offer you don't want to miss.
9) Mark Walker and the Patina Display
Mark Walker, author of the soon-to-be-released Patina Vokswagens book, will be in attendance at the show signing copies of his latest work.
As well as selling and signing copies of the book, Mark is bringing along his 1972 Single Cab pickup to sit in the heart of the display. Bought from Sweden in November 2018, the vehicle has been off the road for almost three decades but Mark has spent, and is spending, countless hours to get it ready for the road, and the show.
That vehicle will sit alongside some other gorgeous patinated examples in the Brasserie, so don't miss out on the chance to have a chat with Mark, inspect the truck and buy a copy of the book.
10) Josh Morgan's Squareback restoration
As you may have seen in March's VolksWorld issue, Josh Morgan is an impressive young man. Josh, 18, is a VW enthusiast who decided he wanted to take on a big project and that's exactly what he did. Josh bought a '67 squareback and began the long slog of restoring it to prime condition.
Some of you may have seen the results in the magazine but if you haven't, make sure you find him and his stunning build displaying proudly at the show – it's a sight to behold.
The VolksWorld show takes place over the weekend of March 23/24 at Sandown Park. Adult tickets are £16 with two children under 16 going free with a full paying adult; tickets can be bought via www.volksworld.com. Tickets are also available on the gate at the slightly higher price of £20.