Whether it's everyman cars, French heritage or automotive exotica, Retromobile delivers on all for 2019.
It's not all too often that a show manages to capture the essence of most, if not all, motor enthusiasts' imaginations. Leaning perhaps on the side of exotica, the numbers of rare, or low-volume cars on offer was strong. A seemingly regular stand could have perhaps two or three cars that you would draw you in, from classic DB4GTs to P400 Miuras, 300SLs, an XJ220 on the Jaguar Land Rover Classic stand and on the more modern side of things, a Bugatti Veyron.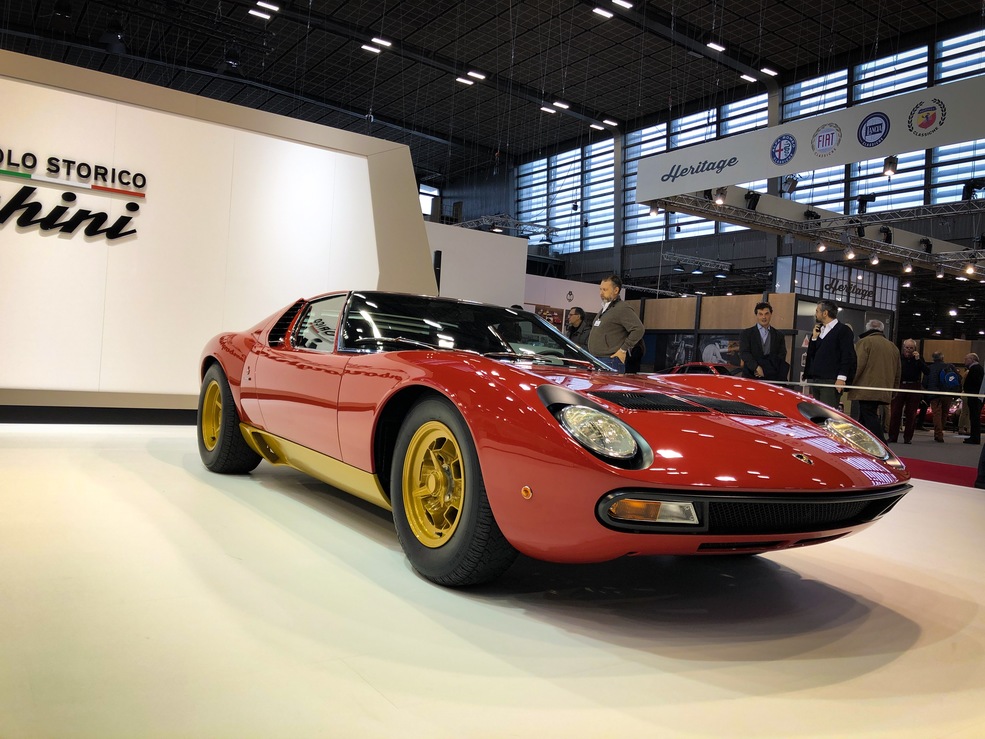 Elsewhere, though, it was pleasing to see the number of what we would call "everyman" cars on offer and the number of show-goers drawn in by them. Particularly in the cars for the sale section, a handful of MGBs were proving difficult to photograph thanks to a keen French interest. Fiat 500s were dotted about each hall in various guises from Abarth 595 SSs, with some questionable price tags of up to €60,000, to bog standard 500s with more affordable tags at under €5000.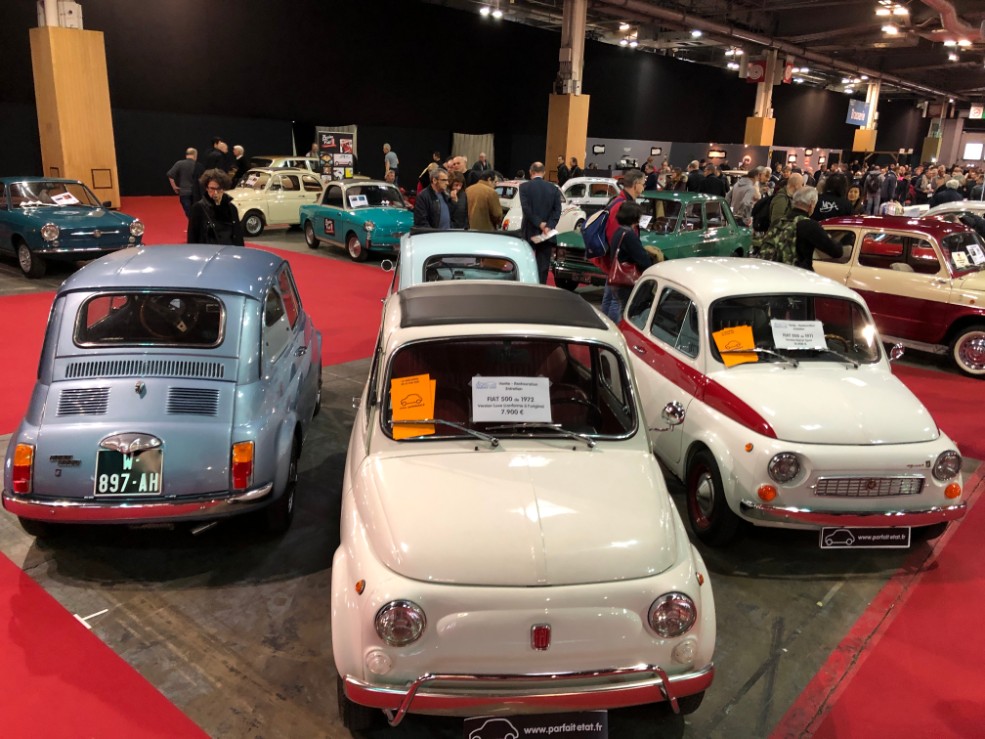 The larger stands, though, attracted the most attention with of course Citroen celebrating a huge birthday of 100 years with an impressive display of cars right through the ages. Helped by various French clubs, it was the green Citroen CX that stole our hearts, which was of concours condition without doubt. On the opposite side, concept cars that you would otherwise would never see in the flesh were on show for show-goers to ogle over. The Karin concept, designed by Trevor Fiore, is an intriguing one, with its central driving position appearing a good decade before a certain McLaren model put it into production.
Peugeot also got in on the action of concept cars showcasing its all-electric E-Legend; a 504-inspired autonomous car that pushes the design boundaries by simply looking like a car – crazy right? It seems Gilles Vidal, design chief at Peugeot knows that making an autonomous car that doesn't look like a car isn't necessarily the right thing…
To celebrate 40 years since the first victory for a turbocharged formula one car, Renault gathered a series of its iconic boosted cars. Crowning the display was the 1979 Renault F1 RS 10 that took that maiden win, aptly at the French Grand Prix, along with the subsequent production models it inspired. The first was the Renault 18 Turbo, represented at the show with an immaculate green example, which was joined by an 11, a 9 and a Fuego. A trio of Renault 5s included a Mk1 Alpine example (known in the UK as the Gordini Turbo), an original mid-engined version and a GT Turbo form the model's second generation in 1985, while a 21 completed the 1980s line-up. Lesser-known exhibits included a 258bhp Safrane BiTurbo and a V6 turbo-powered 25 Baccara, with the latest Megane RS Trophy completing the line-up.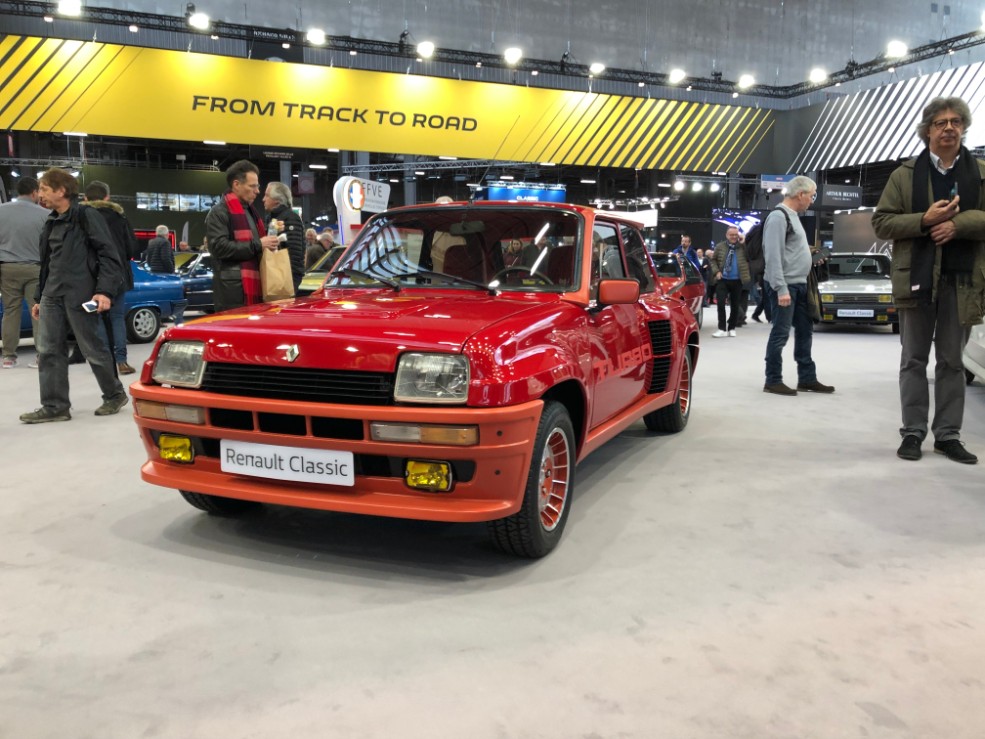 An incredible line-up of Minis lined the lengthy passage between Halls 1 and 2 to celebrate the 60th anniversary of the Issigonis's iconic creation, ranging from the Haynes Museum's 1959 Austin Seven to a late Rover Mini 40 in export-spec silver. There were 21 cars in all, including 1960s Coopers, a genuine Works rally Cooper S, an early 1275 GT, a Marcos, an Innocenti Cooper, a Wolseley Hornet, a Moke, a 'woody' Morris Traveller, a Miglia racer and several commercial variants, plus a special 'sectioned' Mk2 also from the Haynes collection.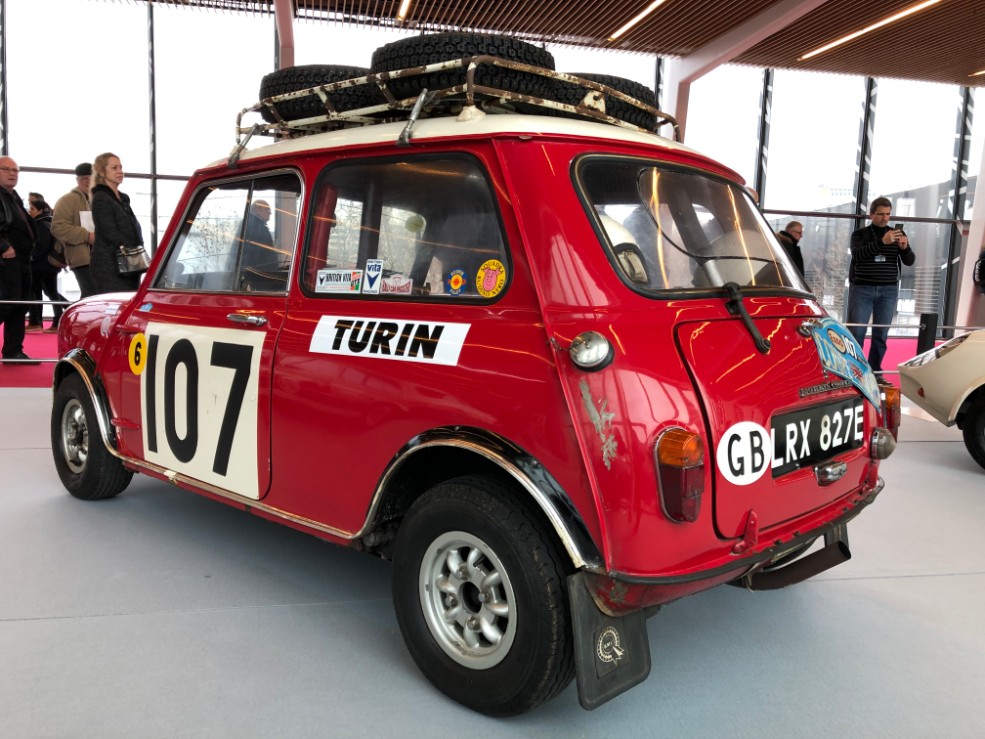 If you haven't visited Retromobile before, it's a show you should have on your horizon. While Paris isn't exactly the most welcoming of cities for classic car enthusiasts, there's a week in February that will welcome you in with open arms.