The Confused.com London Motor Show 2017 is gearing up to welcome a true speed icon of British automotive history, the Napier-Railton Special.
From 4-7 May 2017 at Battersea Evolution in the heart of the capital, the 1933 aero-engined racer will go on display and captivate crowds with its staggering, record-breaking past.
With 24 litres to call upon, the Napier-Railton was a winner straight out of the box when it first hit the competitive track at Brooklands, and it's safe to say it that it went on to make a sensational impact in Surrey and beyond.
The car secured 42 world and international records between 1933 and 1937, with its Brooklands Outer Circuit lap record of 143.44mph in 1935 among the most iconic of the bunch.
It also landed the 24-hour average record of 150.6mph at the Bonneville Salt Flats in 1936 in between a plethora of high-profile race triumphs at Brooklands – such as the 1935 BRDC 500-mile race at an average speed of 121.28mph and the 1937 BRDC 500km race at 127.05mph.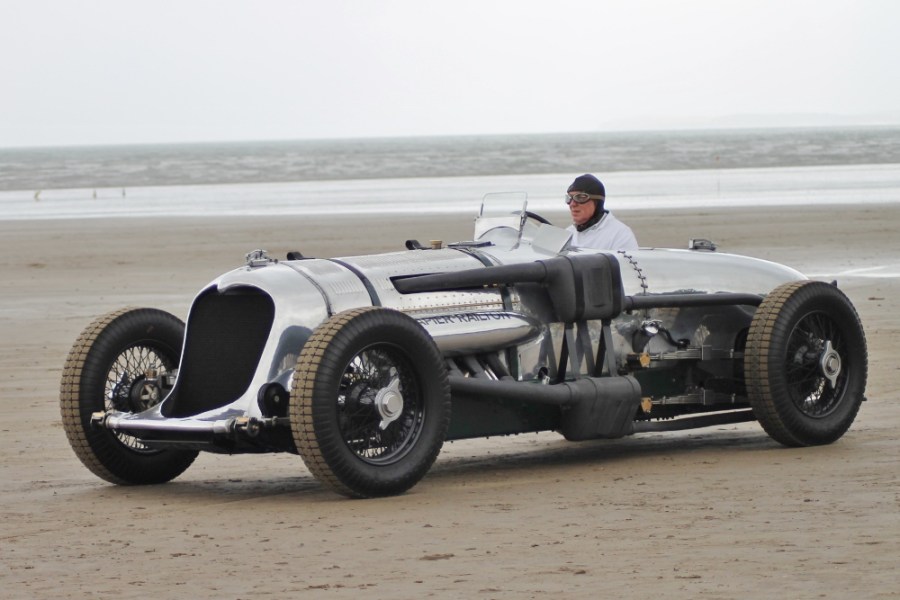 Brooklands acquired the Napier-Railton back in 1997 after it changed hands between some of the biggest names in the automotive world, including legendary former head of Aston Martin, Victor Gauntlett.
Now it will take pride of place under the Brooklands umbrella at The Confused.com London Motor Show, where staff will be on hand to discuss its remarkable history. And at over 16 feet in length, the racer will command plenty of attention over the weekend.
After a hugely successful opening year in 2016, The Confused.com London Motor Show has been billed as one of the hottest events on the automotive calendar, and being able to draw the likes of the Napier-Railton shows its immense appeal.
Alec Mumford, Chairman of The Confused.com London Motor Show, said: "Welcoming a true British icon to The Confused.com London Motor Show is a real honour and we can't wait for the Napier-Railton to go on display. The car has an incredible racing history and is still more than capable of pushing the speed boundaries. The Napier-Railton's stories are really interesting, too, and our guests will be in for a treat when they head over to the Brooklands area."
Further information at London Motor Show