Kelsey Media has sold the Mini in the Park event to the previous owners, Event Developments. The 2020 MITP event at Mallory Park has now been cancelled and the event will return to its previous home at Santa Pod Raceway in 2021.
The revived event will build upon previous years, which featured live action, concours Mini displays, Mini-only 'Run-What-Ya-Brung' on the famous Santa Pod dragstrip, plus fabulous displays of Minis of all ages. This flagship Mini event will include the return of the popular camping weekender with live music and a fantastic festival atmosphere. Neil English and Russ Harman of Event Developments will be spending the 2020 season working closely with the Mini club community and traders to plan the exciting re-launch back at Santa Pod Raceway in 2021.
Kelsey Media Chief Operating Officer Phil Weeden said: "We're delighted that Mini in the Park has found a new home. Russ and Neil from Event Developments ran the show very successfully for years, and I know they're passionate about putting on a top-class event for all Mini enthusiasts. It's a shame we couldn't make it work in 2020. We explored a number of options but sadly just couldn't be confident that we would generate the numbers needed to make the event the success it deserves to be.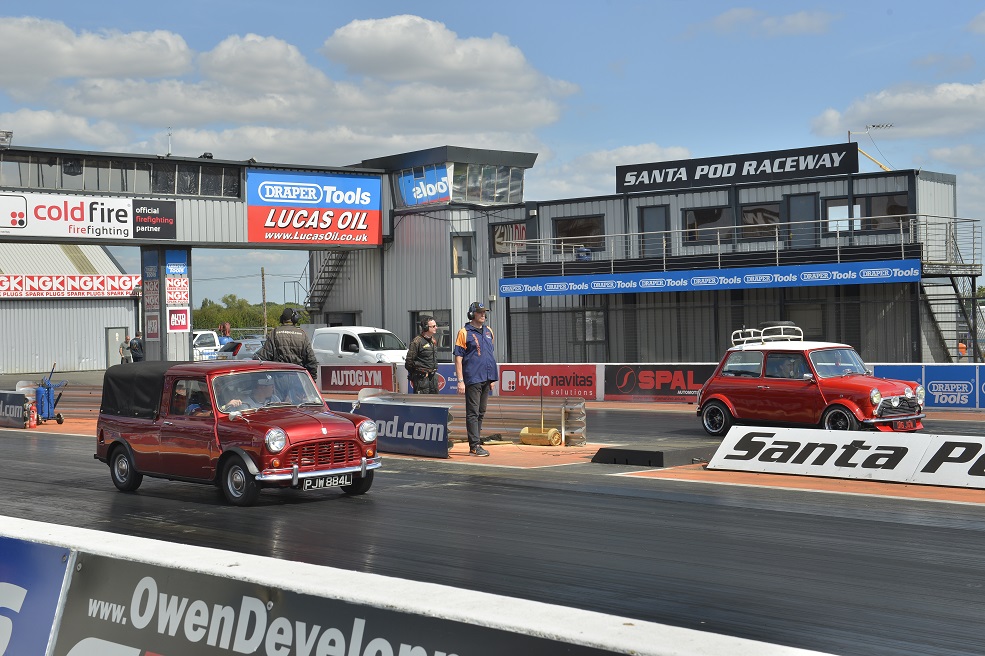 "Mallory Park were excellent hosts and we look forward to working with them again in 2020 at the Classic Ford Show, as it's such a beautiful venue with a wonderful track. Our passion for Minis remains undiminished through our three leading publications: MiniWorld, Mini magazine and Performance MINI, and we shall support Event Developments in their efforts to run the 2021 event."
Russ Harman added: "Neil and I are so pleased to have the opportunity of taking back ownership of MITP. We made so many friends in the Mini fraternity over the years and quite frankly, we missed it. It is going to be an absolute pleasure spending 2020 re-kindling our relationship with the many clubs and businesses and preparing for the exciting relaunch in 2021."
For more details visit www.minishow.co.uk or follow www.facebook.com/miniinthepark.