The MG Car Club's flagship annual MGLive! event faces a battle to survive for 2019, following the news that it has lost its summer date at Silverstone. Due to essential track maintenance, the venue has confirmed that the club's June 15-16 date is no longer available, meaning that its annual meet will have to move away from Silverstone for the first time in over 60 years – a loss that's hit the club hard sentimentally.
MGLive! is the biggest gathering of MGs in the world and attracted visitors from all over the globe last year, including China, India and Thailand. The event also includes a full programme of racing on the grand prix circuit, with the Mini Se7en and Miglia championships due to join as guests in 2019. But sadly, due to a force majeure scenario totally outside of the club's control, it has to find an alternative location.
Silverstone's decision has been met with frustration by the MG and wider classics car community, but also support and sympathy for the club's plight. Suggestions for venues and other options quickly flooded in, and as we went to press the club had a list in place and were working very hard on alternatives. All ticket holders will be contacted in due course, once the club have confirmed the options and dates available.
Adam Sloman, General Manager of MG Car Club, commented: "We are incredibly sorry to be sharing such devastating news and everyone at the Club is so distraught that we are no longer able to hold MGLive! at Silverstone this year, due to this force majeure situation.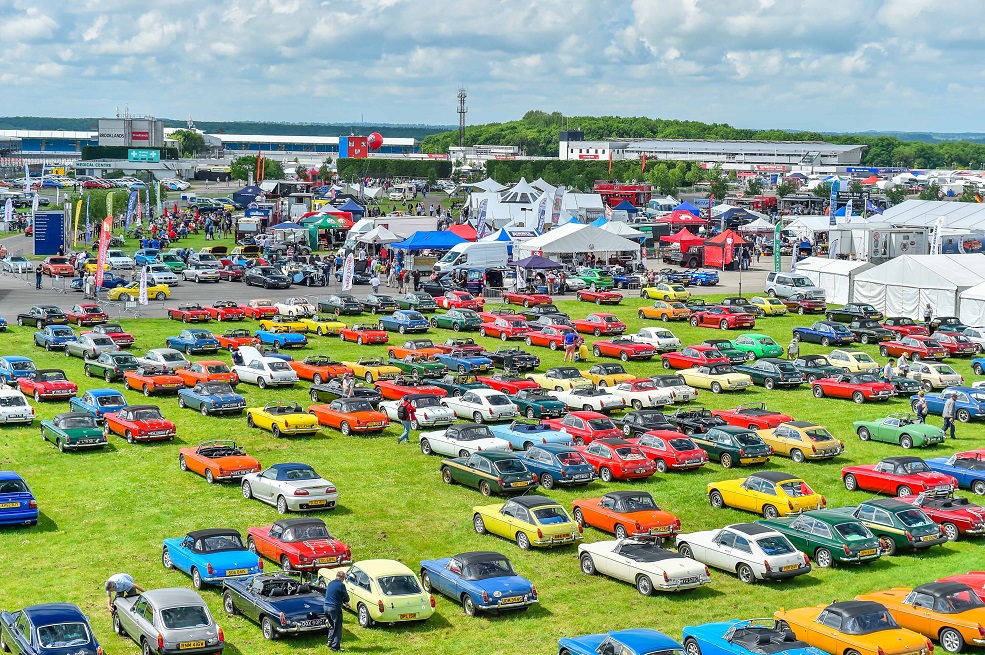 "It is such a shame, as we have experienced record sales versus previous years with so many members and classic car enthusiasts purchasing tickets well in advance. We are so deeply sorry to all of those ticket holders and enthusiasts who have supported the Club and event to date.
"We are absolutely making every effort to find an alternative option for MGLive! in 2019, we do not want to add to the decline of classic motoring shows or events we've already seen recently, and we are not going to be beaten by this. We'd like to thank the classic car community in advance for their support and understanding."
Stuart Pringle, Managing Director of Silverstone Circuits Limited, added: "Silverstone Circuits Limited is extremely sorry for the cancellation of the MGLive! event in June. This is due to essential track maintenance. We will work with the Club to find a suitable alternative date later in the year that accommodates MGCC members' aspirations for their racing."
A Q&A regarding the cancellation can be found on the club's website at www.mgcc.co.uk. We'll bring you more news in Classic