Taking place for the second time since its 2017 debut, the biennial Hungaroring Classic further underlined its refreshingly eclectic nature as it attracted 45,000 people to Hungary's Grand Prix venue on July 12-14.
The event includes all the priceless sports cars and motorsport exotica you'd expect of a high-end classic motorsport event in western Europe, but uniquely mixed with cars produced behind the Iron Curtain.
The event organisers, Peter Auto, can also boast the likes of Le Mans Classic, Spa Classic and Monza Historic amongst its prestigious portfolio, generally hosting events at circuits steeped in history. But though the Hungaroring has an old-style undulating layout and tough corners, it was only opened in 1985, four years before the fall of the Berlin Wall.
Peter Auto freely admits that organising such an event in Central Europe was a gamble, but it's one that looks to be paying off. Nine races saw more than 170 competing, and included two categories of classic endurance racing for GT and prototype cars, the Heritage Touring Cup (for 1966-1984 European Touring Car racers), Sixties' Endurance, The Greatest Trophy and the 2.0 L Cup for pre-'66 Porsche 911s. Amongst this lot was everything for Mk1 and Mk2 Ford Escorts right through to Porsche 917s, Group C Le Mans cars and multi-million-pound Ferrari 250s and 275s.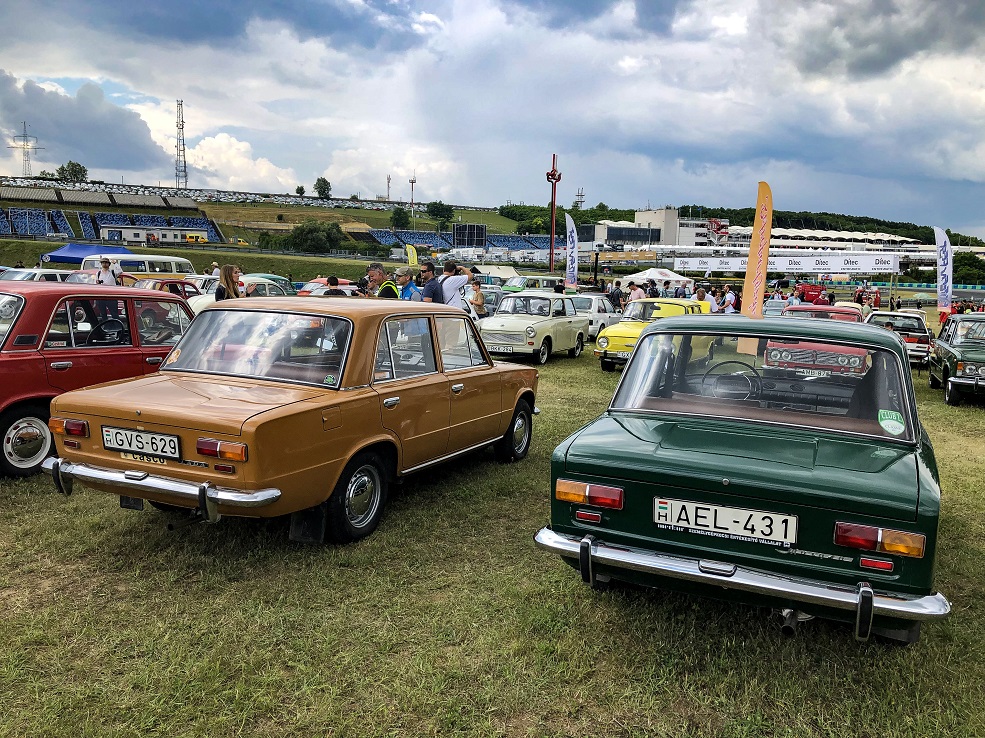 But it was arguably the backdrop to the racing that created the most intrigue, with trade stands, period 1960s and '70s dress, a concours competition and 780 club cars on display. The usual high-end classics were all there, but so were cars that were once the area's street furniture. Visitors could witness Trabants, Wartburgs and DKWs made in East Germany, as well as a host of Ladas, Skodas and Dacias, many beautifully preserved. Think of it as a kind of Goodwood meets Festival of the Unexceptional in terms of the cars in attendance, which only served to make it more interesting.
Other alluring cars on display included a wide variety of Alfas and Fiats, American cars, VWs, Jaguars, European-spec Fords and a variety of Japanese cars – including a bone-stock early Honda Ballade!
There was also a brilliant centenary display of Citroëns, a manufacturer display from Opel, a wide selection of sporting BMWs and a superb gathering from Porsche Clubs Worldwide.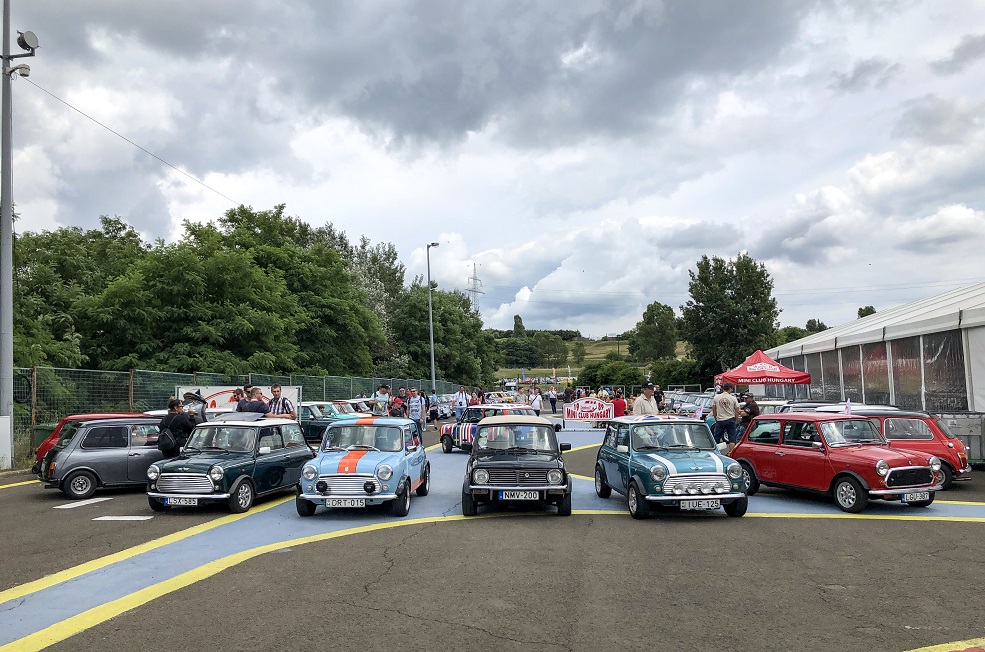 A special mention must go to Mini Club Hungary, who joined forces with MINI to construct an incredible 60th anniversary display that included a 10-metre tall 'Mini 60 Tower' featuring three classic Minis suspended high above the ground. There was also a huge marquee featuring 22 cars, from an early 1960 Minivan right through to the latest MINI 60th anniversary edition, plus videos and artefacts spanning the car's history. This included a special feature on local hero and Janspeed founder Jan O'dor, complete with the original jigs of the Mini exhaust manifolds he designed.
With a huge number of Minis lined up outside the marquee, a special rocker cover racing track and a glittering track parade too, it's little surprise that the club's efforts were rewarded with the best display award.
Although not on the scale of events such as Le Mans Classic, Silverstone Classic or Goodwood Revival, the event certainly proved to be a worthwhile trip. And with the delights of Budapest just 20km away, it made for an excellent weekend break – one well worth considering when the Hungaroring Classic returns in 2021.