Summer may be long over, but that doesn't mean the classic car scene goes into hibernation. For enthusiasts in the South West of England and beyond, the Footman James Classic Vehicle Restoration Show 2019 on November 2-3 offered a great chance to extend the season.
Taking place at the Royal Bath and West Showground near Shepton Mallet, the event was perfect for those looking to complete a winter project. The indoor halls were filled with specialist traders, parts suppliers and jumble stands, while even more jumble stands and garage clear-outs were outside. Over in the Exmoor Hall, those looking for a more substantial purchase could check out the cars in the Charterhouse Auction.
Clubs got into the spirit of the event with some excellent hands-on displays. The likes of the Gilbern Owners' Club and the Imp Club were busily working on their cars, while the Haynes International Motor Museum hosted a four-car display that included its cutaway Mk2 Mini. Elsewhere, a whole hall was devoted to kit car manufacturers and clubs, while local groups packed the hall adjacent.
Despite looming black clouds at various points, the Classic Car Park outside the halls was a busy attraction. The sheer variety of classics made for a fascinating sight, with everything from a rat-look 1953 Bristol to a Renault Avantime. Icons of the 1970s were particularly popular, including several sporting Ford Escorts and a pair of Avenger Tigers, but modern classics were also well represented, with a 4×4 Mk2 Volkswagen Golf Country a notable eye-catcher.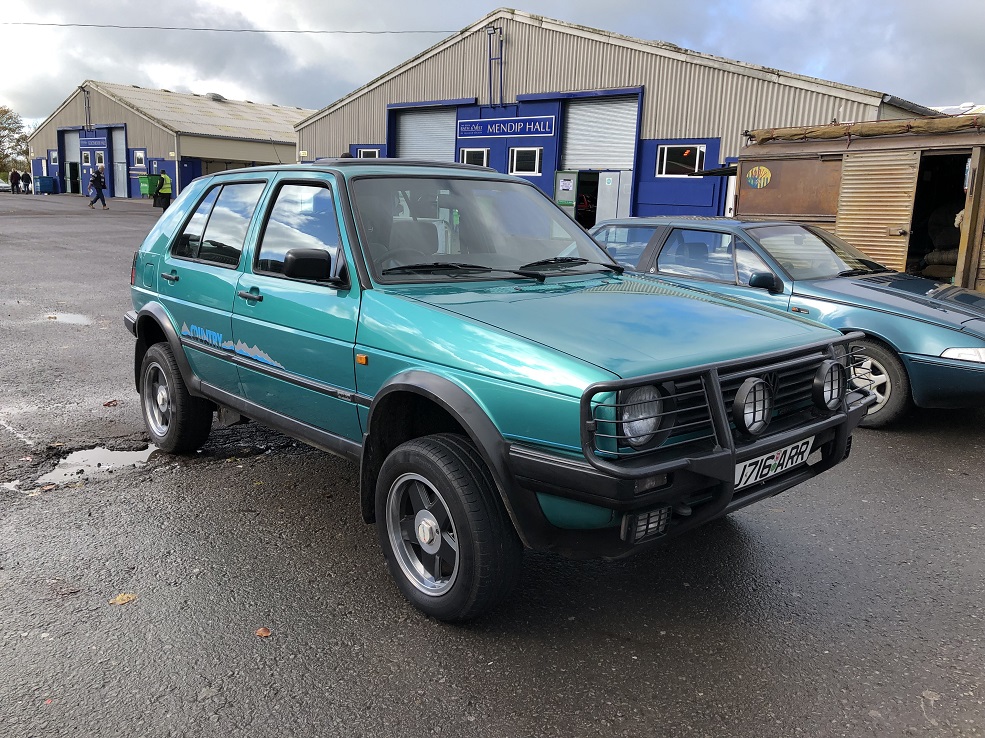 As a bonus for attendees this year, Lombard Rally Bath organised a series of demonstration runs at the event. Several period rally cars enjoyed mud-splattered bursts around the course, including a fearsome Group B Audi Quattro.
Fortunately, there's not too long to wait until classic car action returns to the Shepton Mallet venue. The Footman James Great Western Classic Car Show will take place on February 8-9, offering another chance to peruse rare vehicles and purchase elusive parts.