A down-at-heel Ford Transit that classic vehicle enthusiasts have taken to their hearts will be the star of a special display to mark 100 years of Ford Commercial Vehicles at this year's FordFest, which takes place at the famous Santa Pod drag strip on Sunday, September 17.
'Purdy' is an icon of British street scenes in more ways than one. Not only is she an extremely rare Ford Transit Mk 2, but she is also one of the only examples left in British Telecom yellow – a colour that children of the Eighties will once have seen on every street corner.
Purdy is owned by Penny Panagi from St Leonards-on-Sea, Sussex. The van is infamous in Hastings and the surrounding areas and also with the online car community, as it is regarded as an absolute survivor that simply cannot be scrapped, no matter how distressed her condition is. Her survival is a credit to Penny who, due to unforeseen circumstances, needs some assistance in helping Purdy get back on the road as the van is simply too far gone to be economically viable to repair.
Having been spotted around Sussex by various enthusiasts, Purdy has her own Purdy Facebook page and a crowdfunding site has been set up to help with her restoration.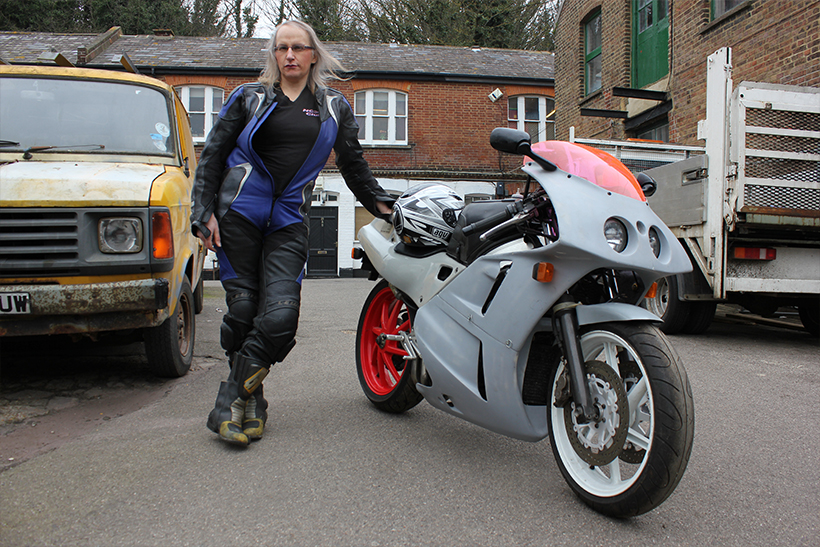 FordFest event director, Phil Weeden, said: "It's imperative that, having survived this long, Purdy remains on the road. Most vans have a very hard life and few live to being over 30 years old, especially ex-utility vehicles such as this one. Penny adores Purdy and the van has become something of an icon among Transit fans and classic vehicle preservationists alike, so we're hoping that her presence at FordFest will be sufficient to help raise enough funds to continue the restoration. What better way to celebrate 100 years of Ford Commercial Vehicles than to contribute towards the preservation of one so iconic?"
In addition to Purdy's presence, a brand new feature for the fastest growing Ford Show in the UK will be the inaugural Ultimate Ford event. A total of 20 carefully chosen Fords will compete across a series of three points-based challenges to be crowned the Ultimate Ford on the day.
The first of the three challenges will be 'Show Preparation'. Judges will be looking for attention to detail and awarding high scores for those that have really put the effort in. This will be followed by a 'Handling Course', which not only tests the handling of each Ford but also its driver's skills.
The final showdown will be a Drag Race, taking place on Santa Pod's famous strip. The ¼ mile battle will find the top fastest Fords, with points awarded in order of times. The car with the most points from all three challenges will be awarded the 'Ultimate Ford' accolade on the day.
It's unlikely, therefore, that Purdy will be the winner. She does, however, still run – despite her down-at-heel appearance.
Around 2000 cars are expected to be on display, with classic and moderns from Anglia to Zodiac or Focus to B-Max.
There will also be a Ford-themed 'Run what Ya Brung' event taking place for show visitors, while the drag strip will also play host to Fireforce 3, Santa Pod's very own Jet Car, capable of a sub-six second quarter mile and speeds in excess of 300mph.
A substantial retail village, full of new and used parts, clothing and souvenirs is also a major highlight, as is the party atmosphere of the event itself, with camping available from midday on Saturday September 16, plus a bar and live entertainment.
Other highlights include magazine cover style photo shoots from Blue Pig Photography, where showgoers can have their car modelled on the front of a mag for just £40, plus a Show and Shine sponsored by ValetPRO, entrance photography by Photography UK and stands from the leading Ford titles, Fast Ford and Classic Ford.
FordFest is part of a family of Ford events celebrating Europe's love for the famous blue oval brand, including the Classic Ford Show and Ford Fair.
Tickets are available to book online via the Ford Fest website with a range of camping and advanced purchase savings available*.