The grassy expanses of Bromley's Norman Park were once again the venue for this year's Peter James Insurance Bromley Pageant of Motoring, an event that's long been recognised as the country's biggest single day outdoor car show.
Members from over 70 car clubs, ranging from the Afro Caribbean Car Club to the XR Owners' Club, turned up with an interesting and varied selection of classics, while the specially marked out single make main parking area ended up overflowed with classics and 'young timers' of all makes and years of manufacture.
Just over 2500 classics cars and commercial vehicles attended the Pageant, which this year took place on Sunday, June 17 and coincided with Fathers' Day. Hundreds of happy dads accompanied by their extended families wandered around the displays and trade stands and to mark this very special day, the show ring featured a very appropriate parade of cars entitled Lad's and Dad's. This very apt display featured a line up cars, including a Mk2 Fiesta accompanied by a Mk7 ST, a split screen VW Camper along with a brand new water-cooled version, a 1960's Volvo 1800 accompanied by a 2018-registered V90, while emerging classics were represented by three versions of the iconic Audi TT coupe.
Compere for this year's event was ex-Top Gear and BBC Breakfast Time Motoring presenter Sue Baker, who arrived in a bright red, one former lady owner Mk2 Fiesta XR2 courtesy of Ford Heritage. This year's special guests of honour at Bromley were Jimmy, Ant and Helen from Quest TV's Goblin Street Garage. They stayed at the show all day to meet and greet visitors and the trio ended up posing for numerous 'selfies' with visiting fans.
The Goblin Garage crew were also kept busy hosting a couple of informative question and answer session in the live arena under the direction of Sue Baker and the trio entertained visitors with tales about how they design, build and detail an impressive range of custom classic cars and motorbikes.
Other events taking place in the main show ring included a parade covering 50 years of British Leyland built cars, while a trade demonstration by Auto Seal showed off a money saving puncture repair system originally formulated by NASA and currently used by NATO as well as several of the UK's emergency services.Other attractions at the Bromley Pageant of Motoring included cars for sale and an extensive autojumble area groaned under the weight of an impressive range of used oil bits looking for new homes.
The final event of the day in the show ring was the presentation of the trophies to the winners of the various prize categories on offer. These included Christopher Davies' Subaru Impreza R for Best Modified Car, Lee Staples' MG Metro in the Best Modern Classic section, while Paul and Tony Bellamy scooped the award in the Restoration Debut class with their recently restored Ford Cortina MkI GT. Enthusiasts' Car of the Year award for the best starter classic went to David Street's Triumph Vitesse convertible and the prize for the Editors' Choice was awarded to Dene Crisp's unmolested and very original 1967 Mercedes-Benz 'Pergoda' 230SL. The trophy for the car the judges voted People's Choice went to Steven Lunn and his Lincoln Continental Town Car. This Titanic sized convertible complete with crowd stopping headlight projectors fascinated dads and lads of all ages and was a worthy winner of this prestigious trophy.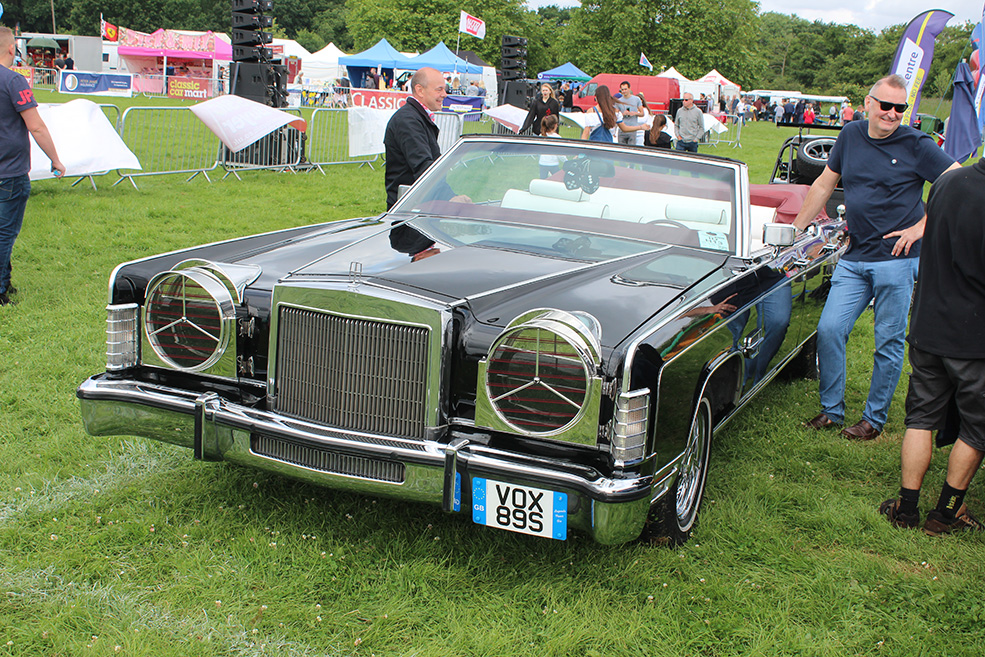 Judging by the amount of attention Steve Lunn's 1978 Lincoln Continental Town Car attracted on the day, it was hardly surprising this massive drop top ended up being voted Peoples' Choice of the day.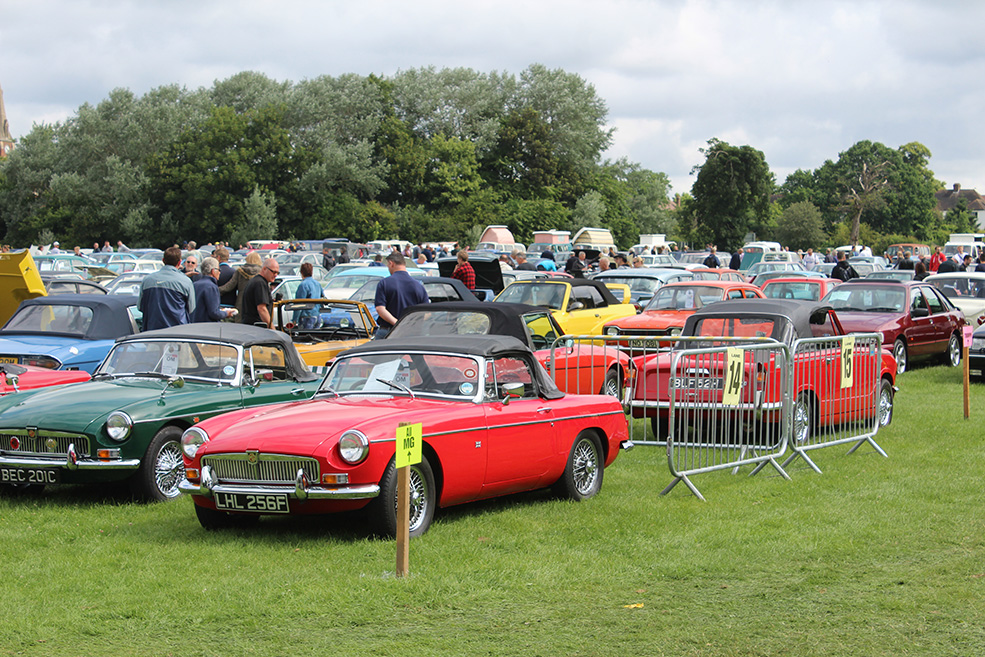 The single make carpark was marked out in lanes according to marque and provided enthusiasts with a great opportunity to wander around the lines of parked up classics and chat to the owners.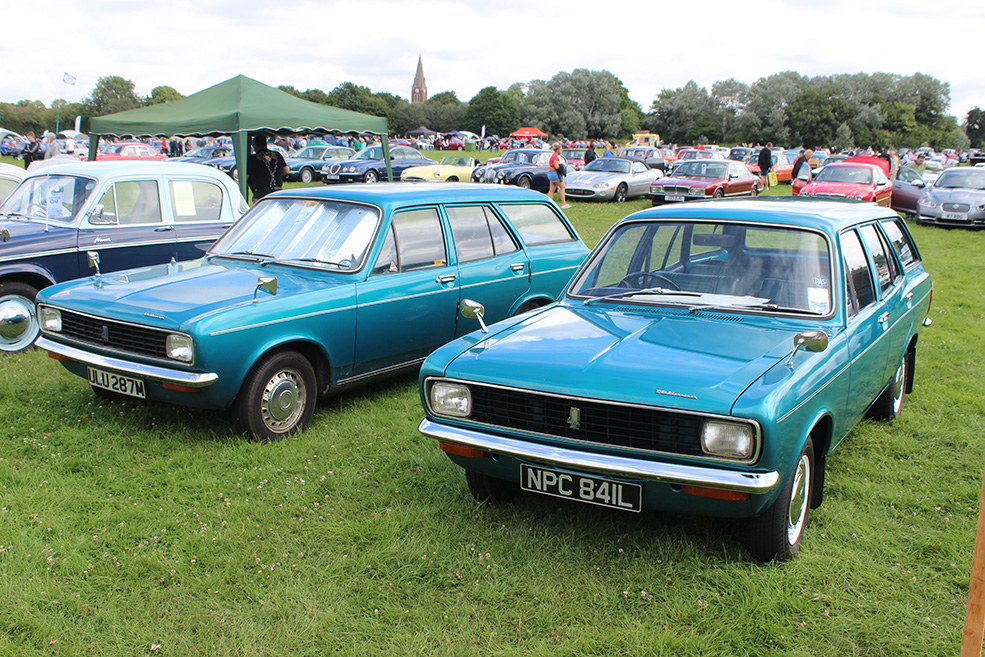 Hillman Avenger Estates are rare beasts at the best of times but to see two similar examples parked next to each other must have been a red letter day for followers of this fondly remembered workhorse.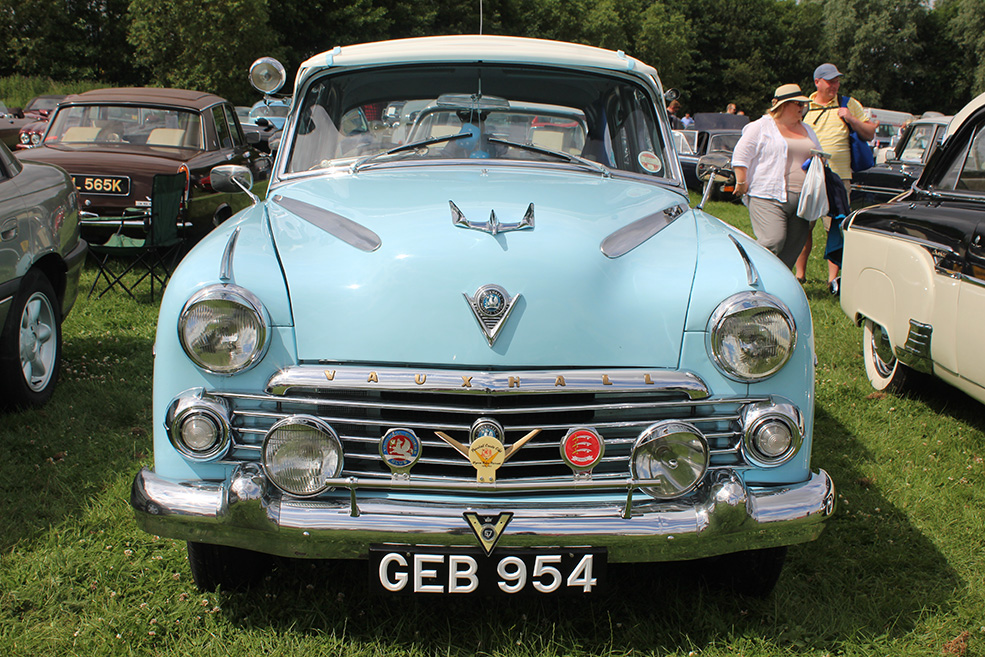 E-Class Vauxhalls are almost extinct today, so it was nice to see two examples lined up side by side in the single marque car park. This 1957 Velox was one of the last to roll off the Luton production line prior to the introduction of the PA series.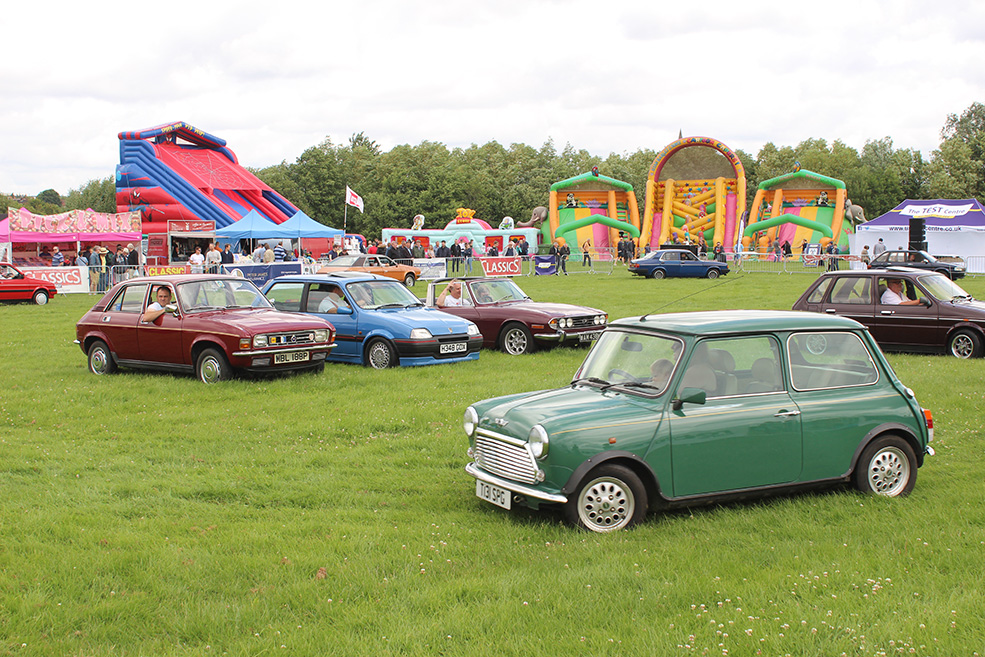 A popular parade that took place in the show arena featured a line up of BL models celebrating the 50th anniversary of this much maligned company's formation back in 1968.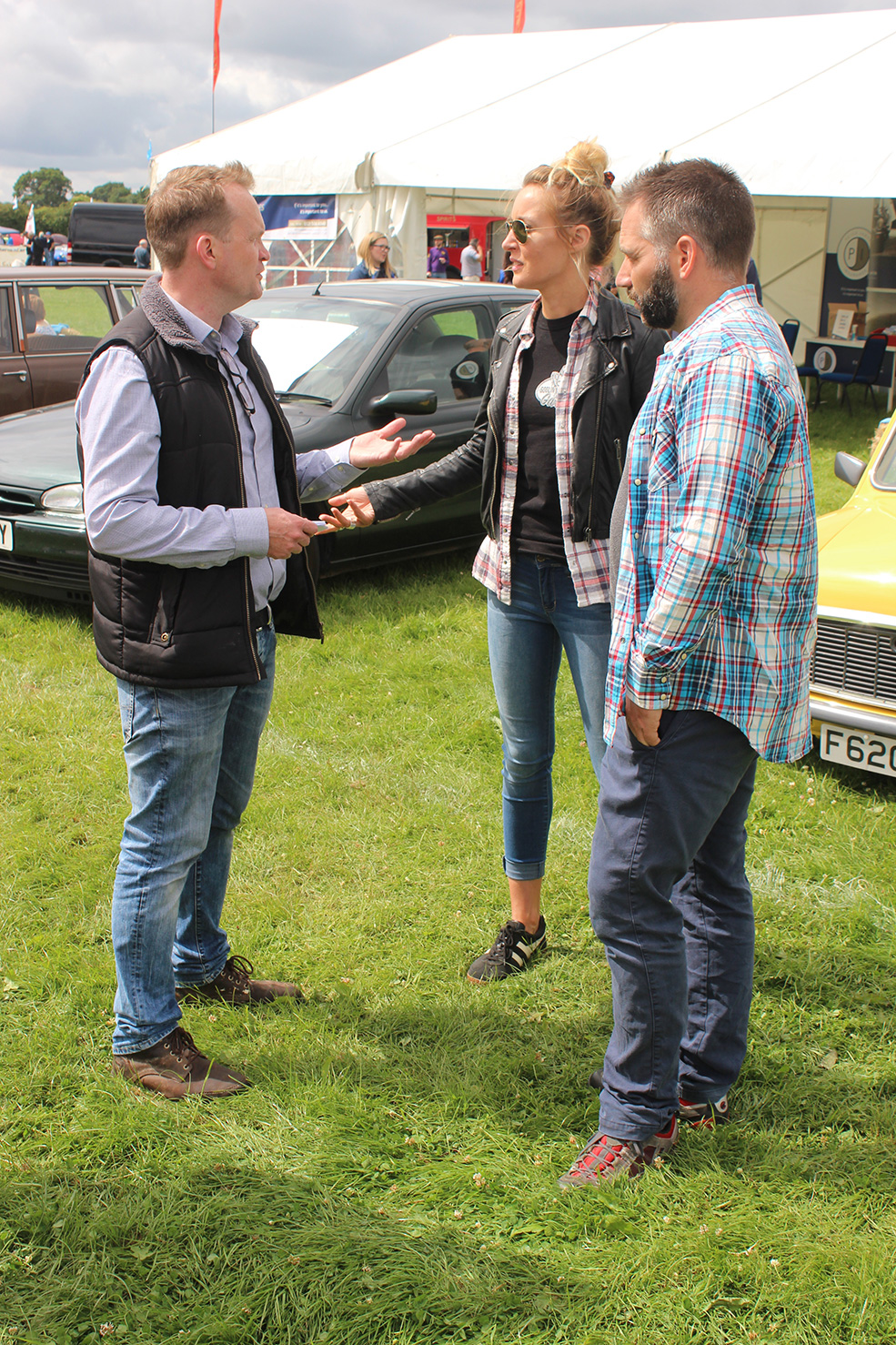 Our Managing Director Phil Weeden (left) chats to TV presenters Helen and Jim from Goblin Garage before the pair headed off to the show ring for their first round of question and answers.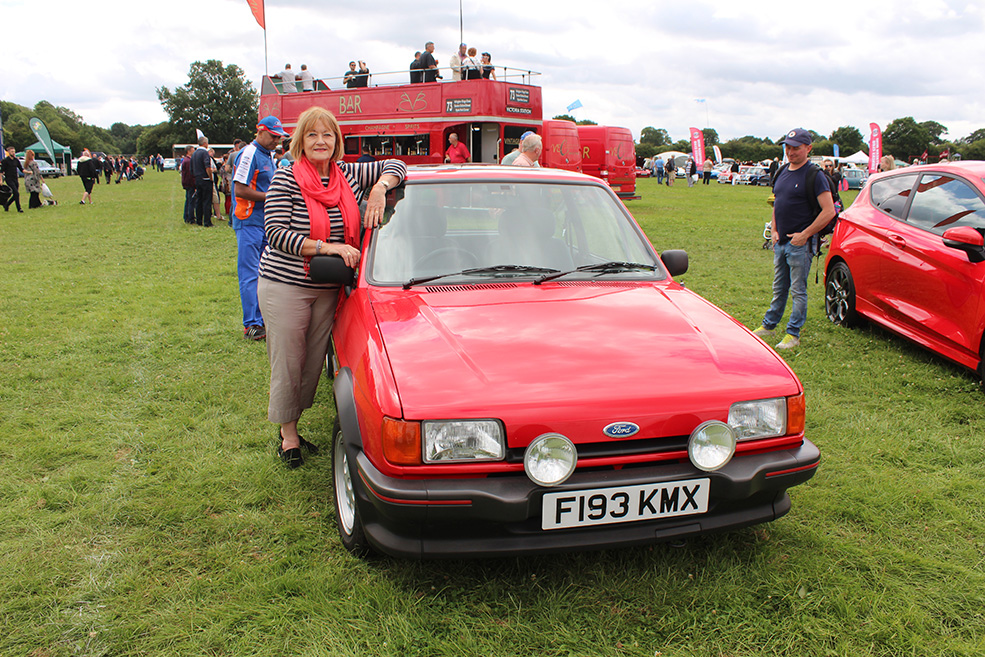 Ex-Top Gear presenter Sue Baker arrived at this year's Bromley Pageant in a Mk2 Fiesta XR2 kindly loaned from the Ford Heritage collection. Sue's XR2 later lined up with its modern equivalent, a Mk7 ST in the event's Lad's and Dad's parade.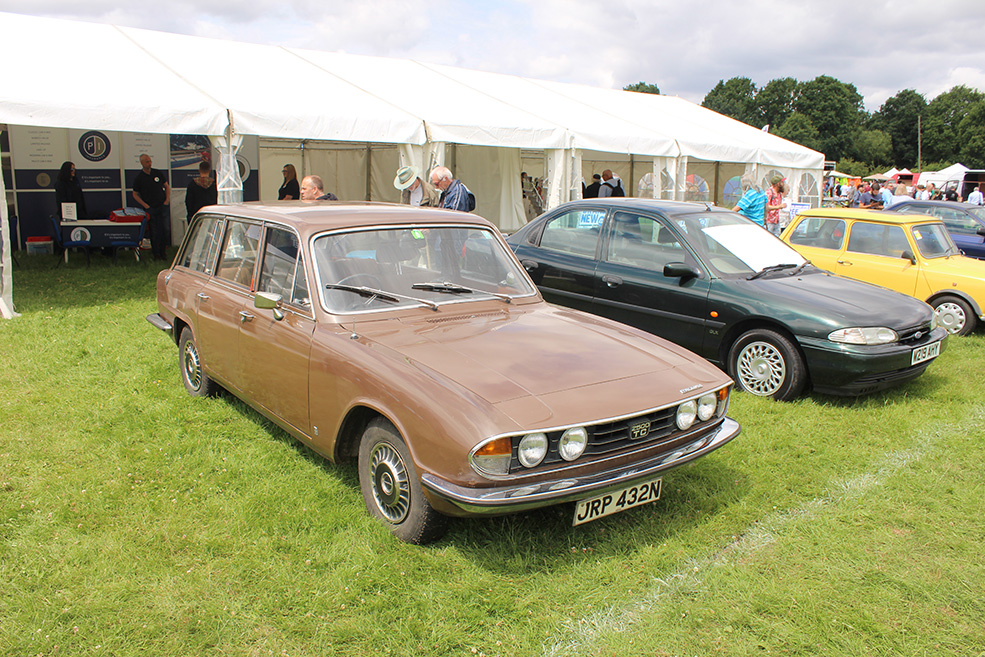 Quite a few visitors to the Bromley Pageant of Motoring were pleased to see JRP 432N, the Triumph 2500 Estate we ran as a project car last year lined up outside the Kelsey Media marquee. Our trusty Triumph shrugged off a 200-mile non-stop trip from Derbyshire to Kent to be at the show.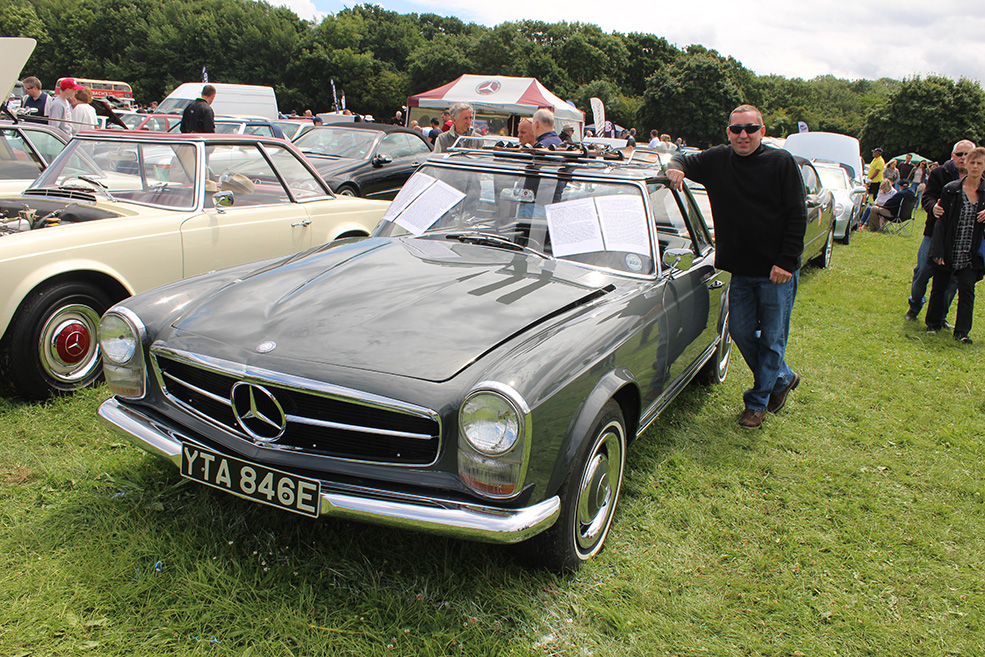 The paintwork on this 1967 Pagoda Mercedes-Benz SL is totally original and this very desirable sports car, which is owned by Dene Crisp, picked up the trophy for winning the Editor's Choice category.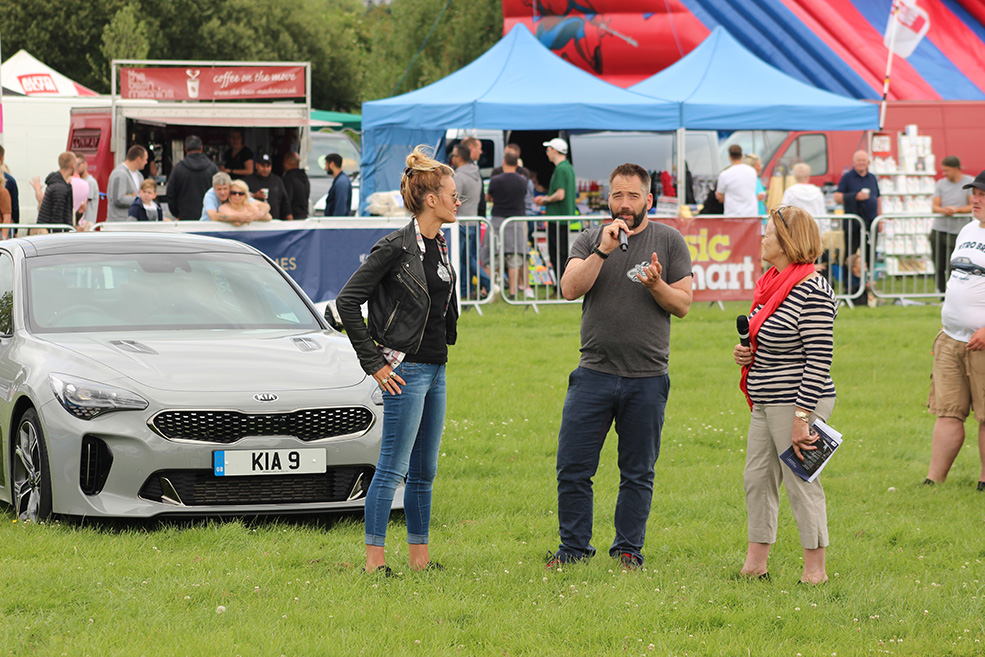 Questions from the crowd for the Goblin Garage presenters came thick and fast. Former Top Gear presenter Sue Baker had a busy time selecting the questions from the multitude of raised hands in the crowd.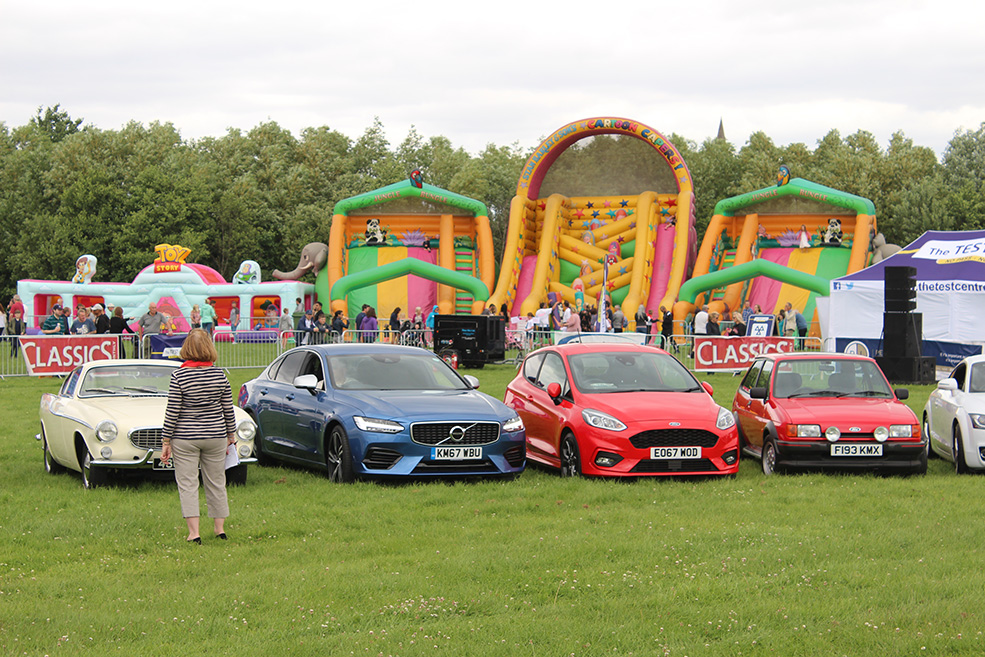 A parade of old and new models in the automotive Lads and Dads parade at Bromley put an unusual twist on this year's Father's Day celebrations.

The Dixieland Trio popped up all over the place during the day and kept visitors tapping their toes to a range of impromptu jazz and blues numbers.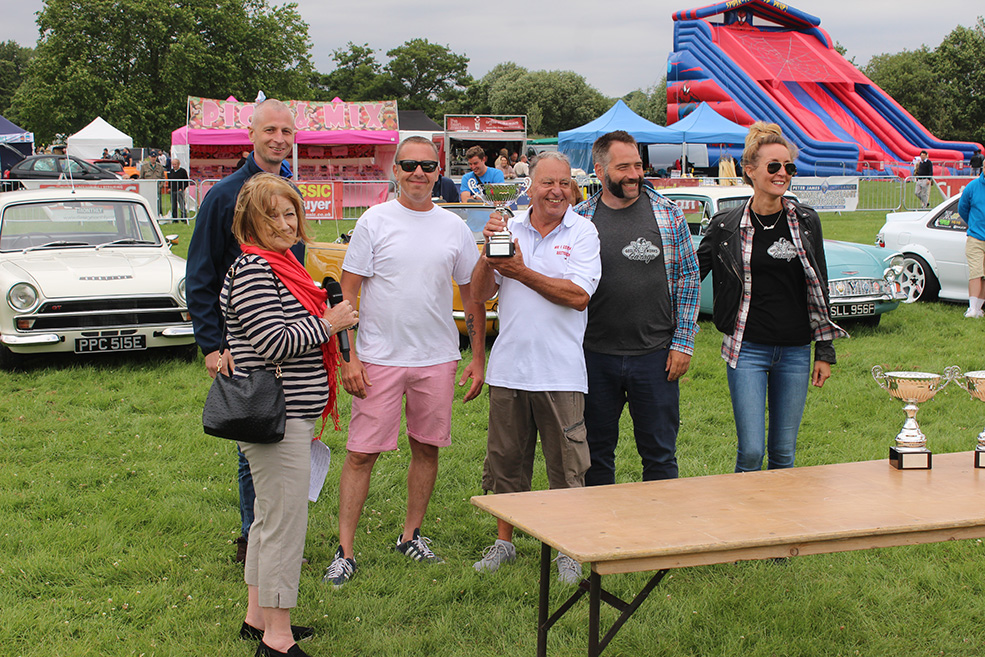 Father and son team Paul and Tony Bellamy were about to pack up and leave the show when they discovered the judges had voted their recently rebuilt Mk1 Ford Cortina GT the winning car in the Restoration Debut class.