Displays from the Triumph TR Register, Rover SD1 Club, MG Owners' Club, Ford RS Owners' Club, Jaguar Enthusiasts' Cub and the Fiat 500 Club showed a wider range of affordable classics to the London Classic Car Show (LCCS) crowds than ever before, writes senior contributor Iain Wakefield.
The London Classic Car show spent Friday, February 16 to Sunday, February 18 establishing itself as the season's indoor curtain raiser; nearly 37,000 visitors made their way to the ExCel exhibition complex in London's docklands to view a collection of automotive nostalgia worth a cool £300 million, held at the same time as the Historic Motorsports International show.
One feature that always attracts a huge crowd at the London Classic Car Show is the Grand Avenue, a cordoned off quarter mile strip running almost the full length of the main hall.
Regular parades of over 60 vintage and classic cars stretching back to the dawn of motoring were accompanied by a handful of ear shattering historic Formula One racers snarling along the avenue almost hidden behind a huge cloud of tyre smoke.
Another major attraction at the show was the cops and robbers themed Great Escape display. Inspired by 'For the Love of Cars' star Philip Glenister, the display included the bright red Audi Quattro made famous in 'Ashes to Ashes'.
Other highlights at ExCel included the launch of the high performance Lister Thunder; the show finale featured the former World Champion F1 driver Nigel Mansell arriving in style by performing donuts at the wheel of an Eagle Speedster Jaguar E-Type.
Brand Events, organisers of LCCS, has already announced the dates for next year's event, which will be staged at London's ExCel from Thursday, February 14 to Sunday, February 17, 2019.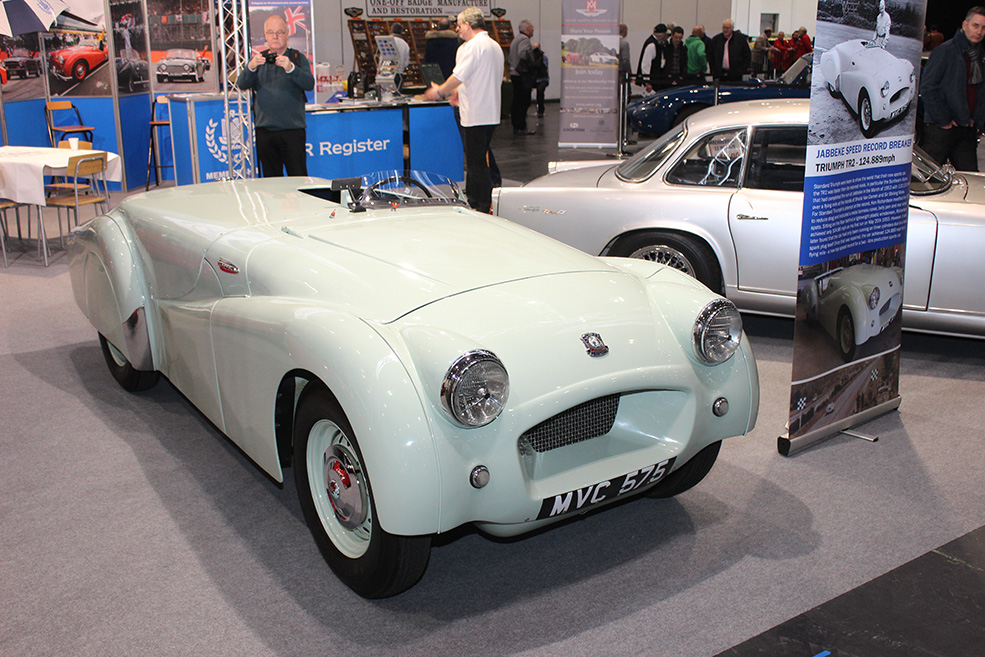 Attracting a lot of attraction on the TR Register's stand was the recently restored streamlined TR2 that achieved a record speed of over 124mph in the hands of Sheila van Damm and Sir Stirling Moss on a stretch of closed autobahn near Jabbeke in Belgium in March 1952.

Classics don't come much more basic than this bright orange Bond Bug. Displayed between a line-up of supercars on the Waterloo Classic Car Club's stand, this smartly turned out three-wheeler was a real head turner.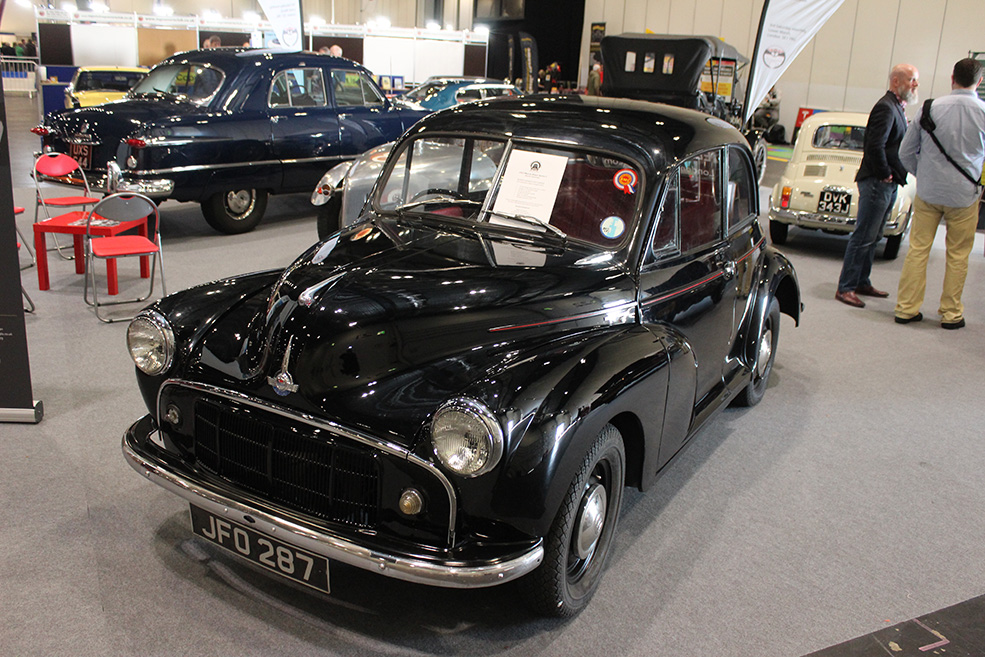 Displayed on the London Classic Cars' stand, this 1953 Morris Minor had been converted to battery power and so would be exempt from the city's congestion charge as well as road tax. This electric Morris has a range of 25 mile and is powered by a HPEVS-AC31 motor connected to the car's original four-speed gearbox.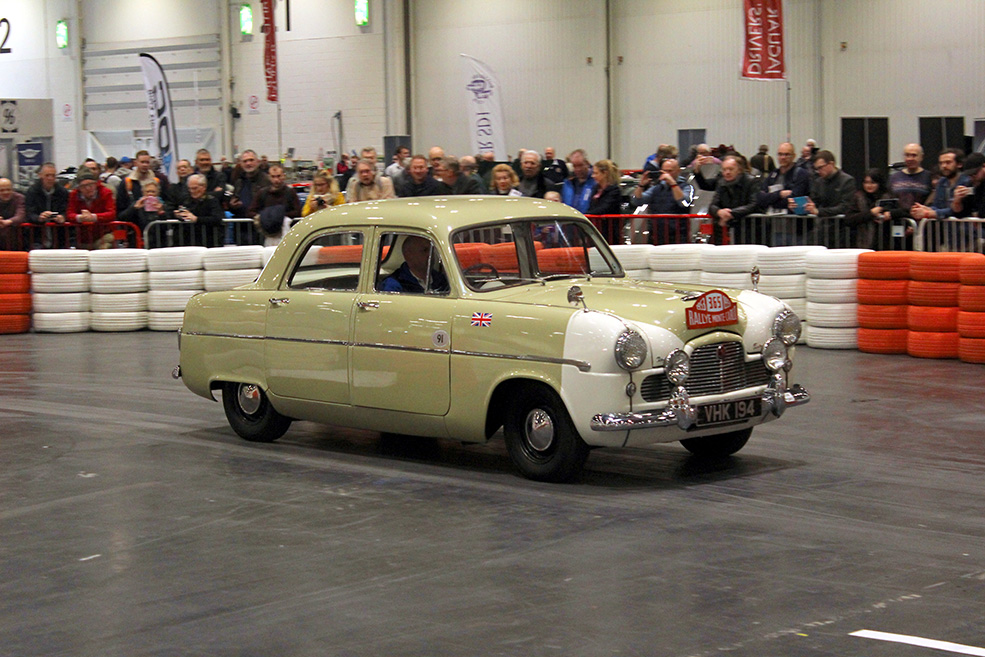 Grand Avenue provided the opportunity to see classics in action and this 1953 Monte Carlo winning Ford works prepared MkI Zephyr Zodiac, once driven by Maurice Gatsonides, lead a procession that included a track specification Mk2 Jaguar and a specially prepared MGA.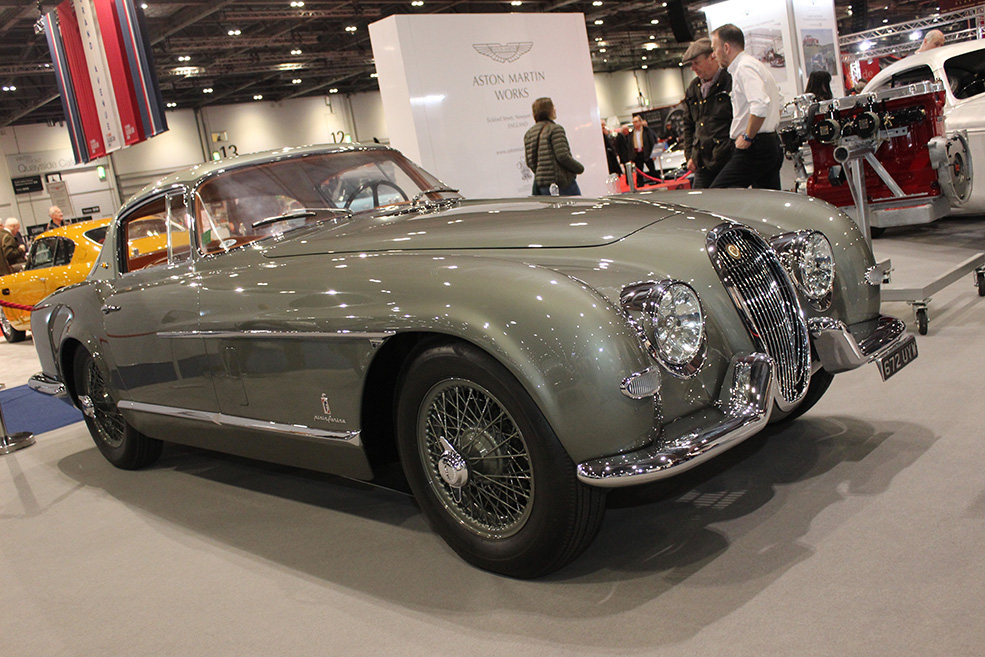 The star of the show for many Jaguar enthusiasts was this Pininfarina-styled 1954 XK120 recently restored by Classic Motor Cars. As well as winning last year's Restoration of the Year award, this unique Jaguar was also a runner up in California at the prestigious Pebble Beach Concours d'Elegance event.