Pitched head-on against Techno Classica Essen over the same Thursday, March 22 to Sunday, March 25 weekend, the mixture between classic and modern vehicles was welcomed at the Messe Stuttgart, where international historic vehicle enthusiasts converged for Retro Classics.
The growing influence of modern classics was evident in the newest addition to the 18th show: Hall5's Neo Classics display, representing rare cars built up to 20 years ago. Show managing director Karl-Ulrich Herrmann argued its existence by stating: "A classic car can be just a year old".
A CORNER FOREVER ENGLAND
Within the depths of the show, a quaint British corner lay relatively quiet in Hall 8. Among the display an untouched-for-many-years Morris Minor in right-hand drive was crying out for a new owner to take it home for €12,000. Alongside it was a Rover 3.5-litre bearing the 'Rover. A class of its own' sticker in the rear window: a nice touch.
Elsewhere, Ferraris of new and old mixed in with Austin pickups, Beetles and various other marques. At the outset it would appear chaotic, but there is an organised nature to the displays, with many dealers selling cars of all marques rather than specifically focusing on one.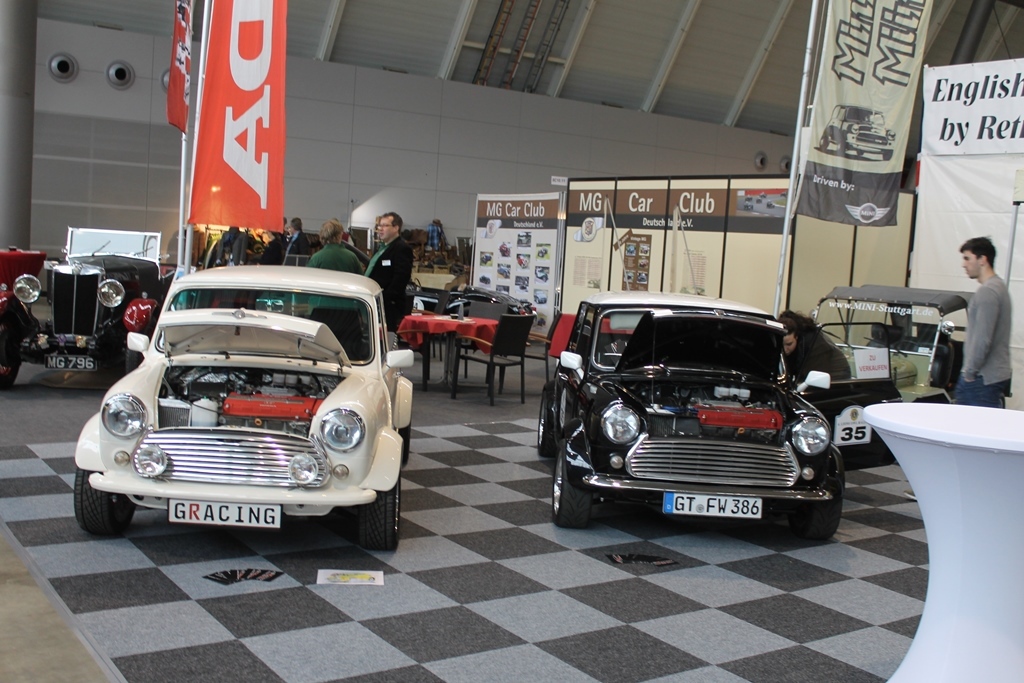 'BEASTS FROM THE EAST'?
The highlight, though, must have been Hall 10, which was home to the world's largest collection of Erdmann and Rossi vehicles. Erdmann and Rossi was a coachbuilder in Berlin which provided chassis' for luxury vehicles as seen on the likes of Mercedes-Benzes and Maybach. After the Second World War, the company was unable to recover after huge financial loss and as a result, ceased to exist.
To have this number of cars on display in one place was to be savoured. The cars come from the same Lithuanian SK collection that also displayed a huge number of Soviet and Eastern Bloc cars including the Zil 111D, the first car designed in the Soviet era following the Second World War.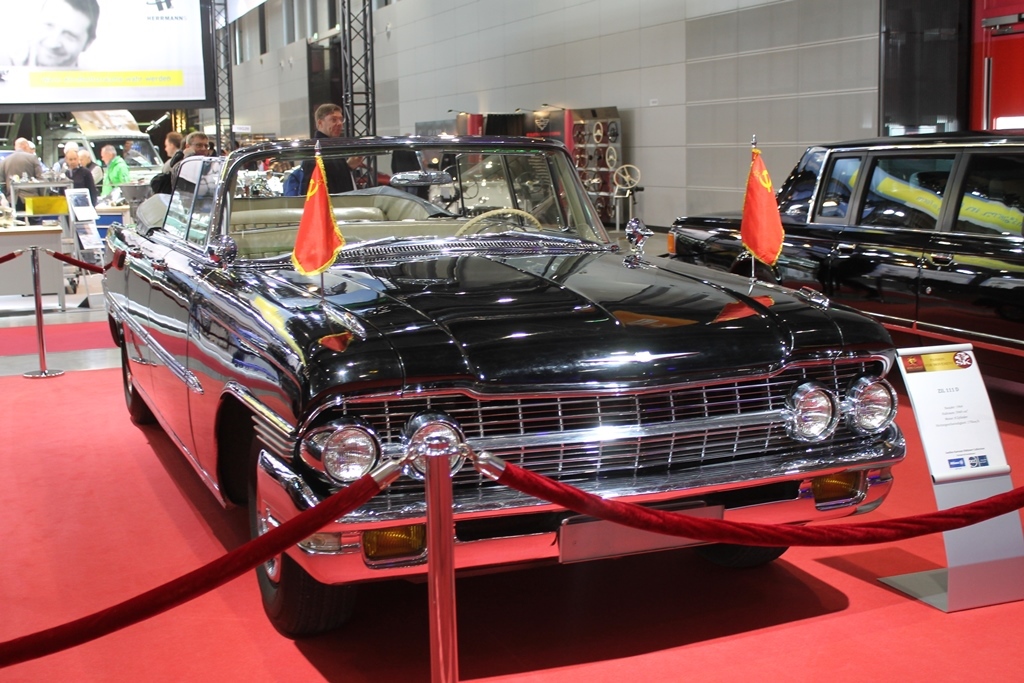 SOUGHT-AFTER SUPERCARS
Hall 4 saw another two anniversaries ringing in 40 years of the BMW M1 and 70 years of Porsche sports cars. As part of the M1 showcase, the model was displayed in various guises, including the stillborn M1 Procar which ended up competing in its own race series after a rule change forced BMW to alter its plans.
Separate to the display, a BMW M1 sat on display having been famously painted by Andy Warhol; again, another car that stood out for us.
As part of the Porsche celebrations, a 961 Rothmans Le Mans car formed part of a wider display that saw a 356 Speedster and various other 911s in rally form, along with the-then cutting edge 911 GT2 RS that set the Nürburgring production car lap record.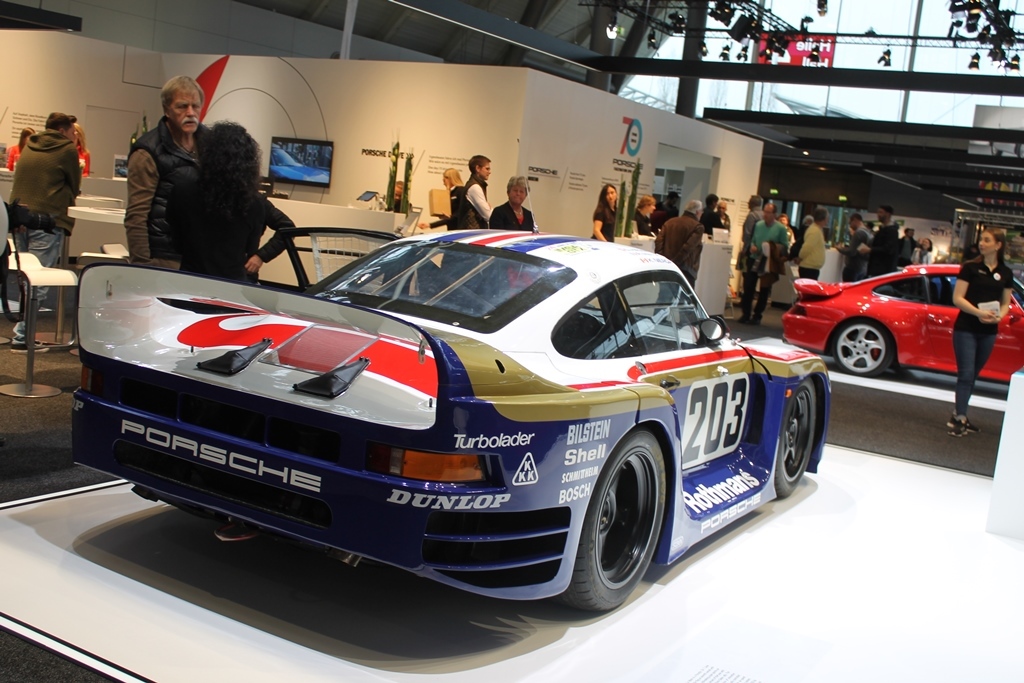 FIRST IMPRESSIONS 
Those who argue that Retro Classics is an exercise in Porsche 911 voyeurism have missed the point of the show entirely. While the number of 911s on show probably outweighs any other particular model, it has a right to, given the 14-or-so thousand classic examples on historic registration plates that roam the streets of Germany. A German show displaying German cars is hardly a surprise, is it?
Delve deeper into the show and it was replete with gems – from British classics to Soviet-era cars. It took time to pin-point the rare from the common, but among the displays we saw BMW's 507 and 502 as well as examples of Ford's Model T. It's a cliché to say that there was something for everyone, but Retro Classics delivered, despite what I regarded as an uneven mixture of modern classics in Hall 5.
For a first-timer, travelling over from Britain was an easy task; I flew out Thursday morning for three days of show-going before returning home on the Saturday evening. Arrival and departure is stress free, with the venue itself a mere five minute walk from Stuttgart Airport with hotels situated close by. If you're considering attending next year, the show will run from Thursday, March 7 to Sunday March 10 2019.