In this Market Trends we track the price of three Land Rover Range Rover models; the Classic, P38A and Discovery 3/L322…
The Range-Rover was an excellent answer to a variety of questions that were pertinent at the time of its conception. What would a modern Land-Rover look like? How does the marque win a slice of the American market? What if a Land-Rover had the qualities of a road car?
Mechanically, the Range-Rover was a tour-de-force for a company that was hitherto simply developing its Series Land-Rovers. With a foundation of coil springs and disc brakes at each corner, it would accommodate new levels of comfort while still providing exceptional off-road capabilities. This was all in 1970, and while at first it was a relatively specialist vehicle in its original, three-door form, demand and development of the car spiralled into a whirlwind of success.
Classic
Today, with Range Rovers a robust part of the Jaguar Land-Rover product range and regularly posting positive sales figures, it continues to prove itself a hit. And hit cars almost always become classics. Having gone through their used and abused period, not worth fixing period, going for pennies – well, a few hundreds – in the classifieds period, the classic Range-Rover finally started building value on the market. Knocking about in the sub-£5000 market as recently as a decade age, values of cars spanning the 1970-1995 production run now pivot about the £15,000 point – this according to www.themarket.co.uk.
Naturally, the earliest cars, pre-Vogue and three-door cars are the ones to have appreciated first, representing Range-Rover genesis and it shows in the data that values of 1984-1995 models are significantly less, although still growing. Over the last five years, these cars that represent the main bulk of the classic Range-Rover market have appreciated by 50%, with even workaday examples selling for little less than £7000, good ones fetching more like £10,000, while special editions are able to command over £20,000.
In fact, it can be significantly more than that for the right specification and condition. The highly desirable LSE, a luxury factory version with wheelbase extended and V8 stroked to 4.2 litres, for example can be seen for sale upwards of £20,000 and even double that. Aftermarket modified Range-Rovers, such as those by Overfinch or Wood and Pickett, can also add a sizeable premium. The practice of customising the Range-Rover continues today, the resto-mod industry catering for the specific desires of wealthy enthusiasts like it has for other iconic vehicles, and is further pushing demand for even the project condition examples.
Smaller differences in specification still affect values, and the extensive development of the Range-Rover since 1970 makes difficult decisions for the buyer not able to pick and choose from features on a resto-mod order sheet. The words soft dash are often heard in various tones within Range-Rover circles, and refer to the late, 1994 models that feature a much-needed update of the interior; derivative of the Discovery, it added airbags, some Rover 800 switchgear, and indeed rounded the edges of the dated, angular earlier design. These cars tend to add a small premium of £500-£1000 on top of otherwise equipped cars.
But there's more, because the Range-Rover had a major facelift in 1986, adding a few cosmetic items that some purists see as detracting from the original design. This keeps values down in comparison to the earlier cars and the later soft dash, but there are reasons for increasing desirability through these middling model years. Data from www.themarket.co.uk shows that cars made between 1991 and 1994 carry a premium of around £1000 above the wider market, which could be representative of their equipment of ABS (1990) and anti-roll bars (1991). Air-suspension also came on Vogue SE models from 1992, in line with the release of the LSE.
Being practical cars designed to fulfil multiple roles, specification is understandably important for used values. Desirable examples are the ones to be restored first, for the greatest return on investment, and it can already be seen that returns are possible between project and restored values. Similarly, imports from Japan are filtering in as overall values rise.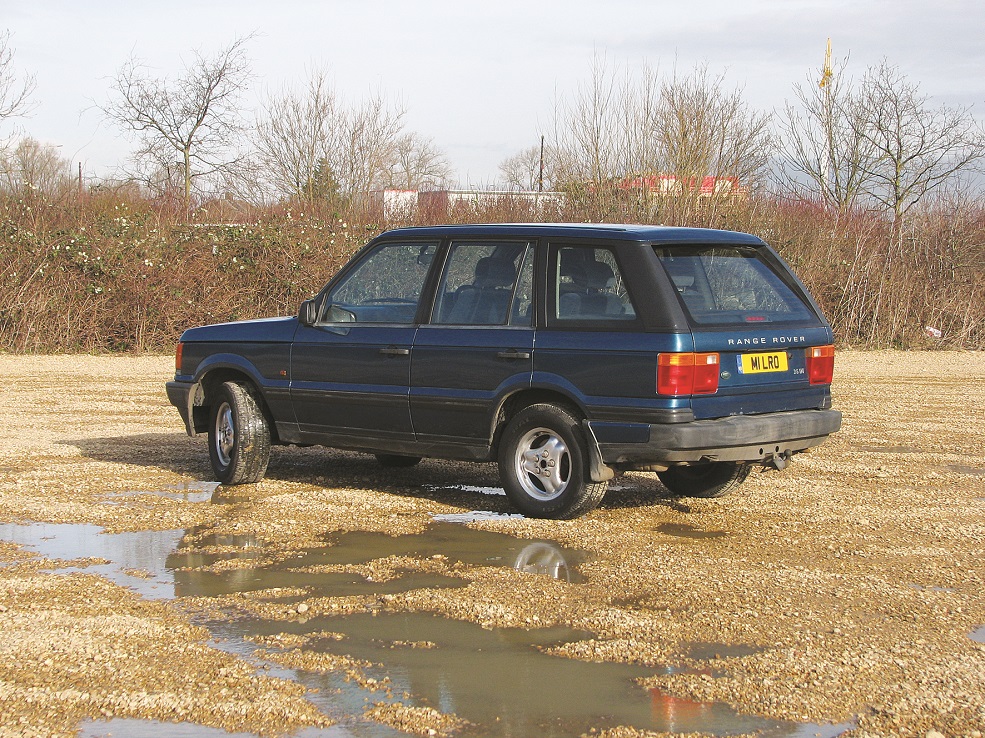 P38A
With the bottom of the classic Range-Rover market falling out as conclusively as the floors of the rusty ones of old, those with smaller budgets must look to its long-derided successor. Subject to some quite unfair criticisms, chiefly the reliability of its air-suspension, the P38A is now regaining some grace as it celebrates its 25-year anniversary.
Well-used examples that once were hundreds now find thousands, and it's difficult to find a good P38A for under £3000 that doesn't need some sort of significant work. Built over a comparatively short period between 1994 and 2001, specification still developed through its production run and can influence the price that certain cars command. Most desirable, apart from special editions, are the later cars which reportedly suffered fewer issues. Interestingly, cars with coil springs replacements of the air springs can be valued lower by P38A devotees. Petrol V8 cars, and high spec HSE or Autobiography cars tend to be priced highest. Even so, the most expensive examples still struggle to push towards £10,000 and a budget of £7-8000 will buy a very desirable example of a P38A. This is after an overall appreciation of values of about 30% over the last five years, from a point when the second-generation Range-Rover was seen to bottom out. Prices were seen to vary quite wildly in 2014 and are now becoming more consistently upward in a typical attitude for acknowledged classic status and value growth.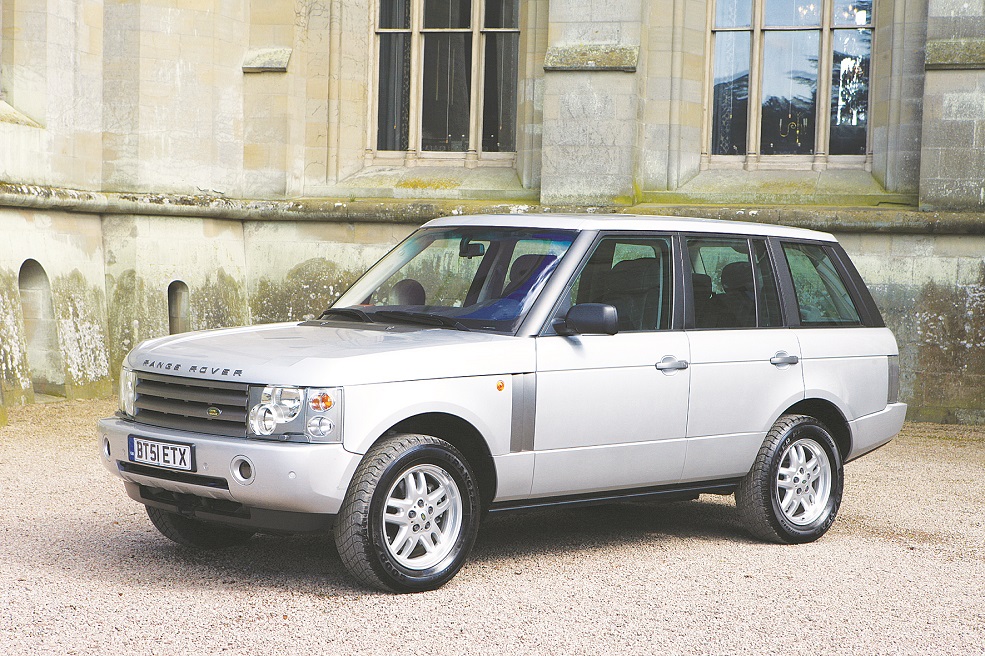 Discovery 3 / L322
Meanwhile, the next generation of Range-Rover and big Land-Rover products, with the Discovery 3 having shared major components with the new Range-Rover Sport, are quickly becoming very affordable and competitive with previous models. The L322 Range-Rover, replaced by a revolutionary new car in 2012, is already being seen as a last-of-its-kind car. The original design was showcased at the Louvre, advanced sympathetically through the generations, and secured itself a legacy of classic status, bound for market appreciation.