In this Market Trends we take a look at three post-war sports car icons; the MGA, Triumph TR3 and Austin-Healey 3000…
MGA (1955-1962)
The traditional MG T-types with their classic sports car lines and spritely overhead cam engines generated a strikingly loyal following. The new MG was inevitably to be judged in the strong if physically small shadow of this legendary lineage. But swoopy styling of the postwar generation gave the MGA its own distinctive character right from the off. The renowned British sports car maker also delivered the exciting drive to go with the inspiring looks, and the new car was quickly picked up as a popular choice for the keen driver just as the older cars had been.
Its mixture of performance and heart-warmingly good looks is difficult to beat even outside the MG range, and so today it remains highly desirable. You can easily spend £30,000 on one today, this tending to be at the top of the standard range that starts from about £20,000. Project cars come in somewhere around £10,000 – give or take depending on condition. Prices have steadily increased for a long time, by about £2000 every 3-4 years, making the MGA a consistent climber. Looking at other cars of this era and certainly those with glamour – the E-type, even Ferrari 250 and Aston DB5s – it's easy to see that the MGA has the potential to continue to grow. For now, it's the condition that rules pricing rather than the merits of early cars and later, more powerful ones. Perhaps in the future we'll see, as prices go up and bigger premiums are commanded by fastidiously kept examples, especially the Twin Cam.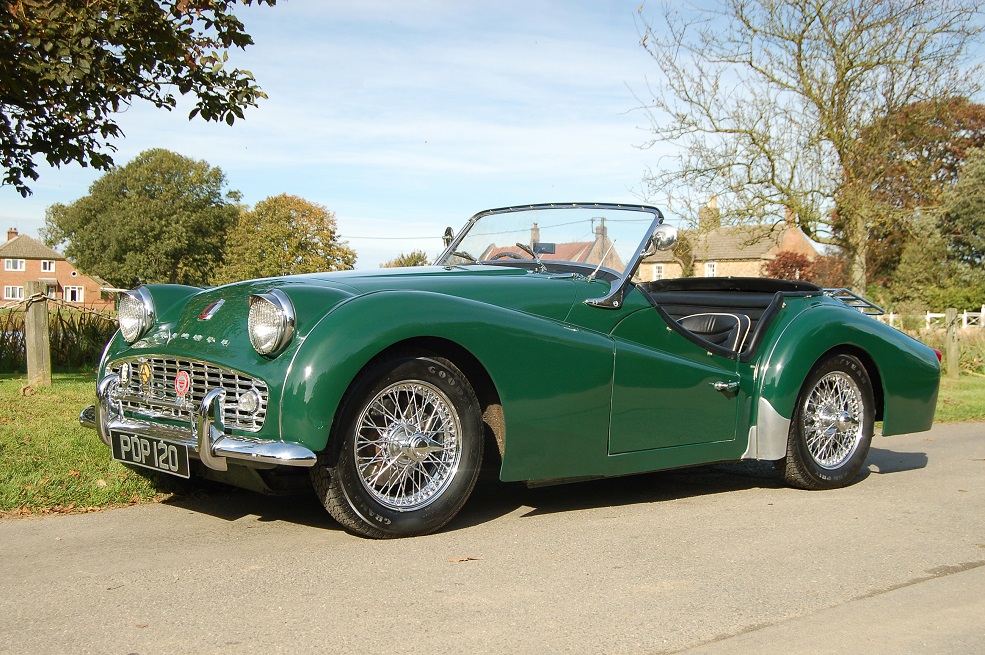 Triumph TR3 (1955-1962)
All Triumph TR cars present a great way to enjoy a Sunday in the British countryside. In fact, on the approach to summer many dealers find themselves running out of stock as enthusiasts snap them up in a frenzy. But it's the early iterations that have especially captured the attention of the sports car romantics, and so the TR3 that was made from 1955-1962 has proven to be a much sought-after classic.
Values have long been high, nice examples commanding at least £30,000 but there has been a recent spike in popularity of racing specification cars and this has seen prices of over £50,000, even as much as £100,000 for some. The burgeoning classic racing scene has made an impact on prices overall, with a noticeable volatility in the market over the last few years.
However, numbers registered on the road are actually on the up. Over the last ten years, more than 100 cars have been brought into service and put numbers up to around 1000. The thing to consider though is that there will be a finite number of viable restoration projects. Such cars already can take upwards of £5000 for the willing restorer. As people scoop them up and hold onto them, the dwindling supply of cars is bound to have an effect on prices that have, for the last decade or so, remained robust but fairly flat.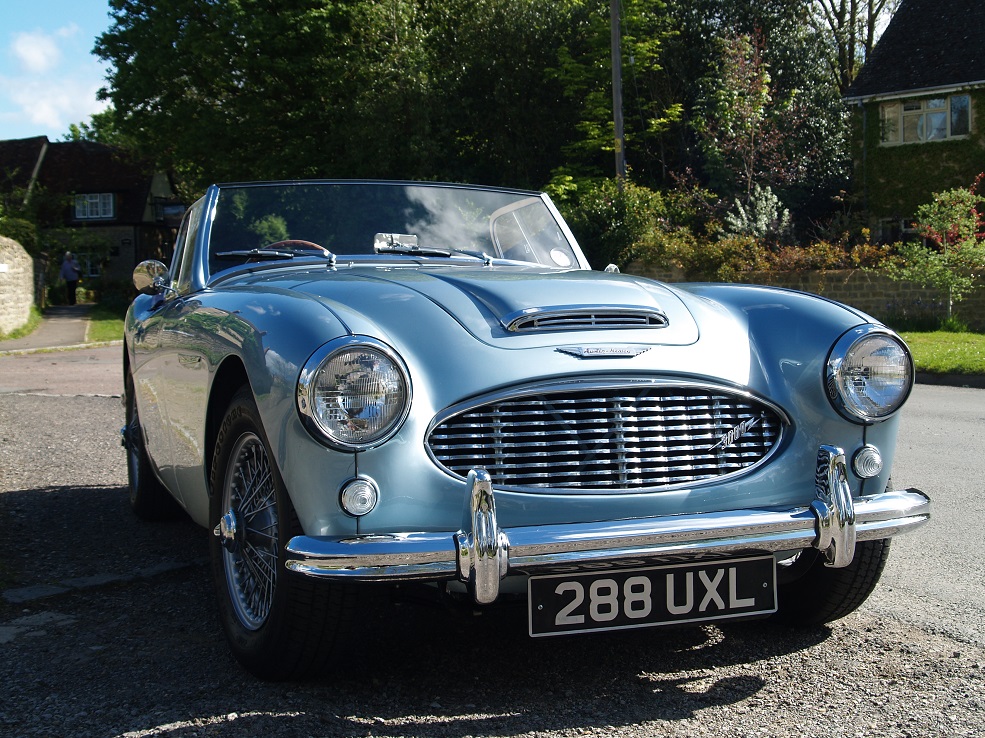 Austin-Healey 3000 (1959-1967)
The big Healey is one of those cars that is appreciated by all, not just car enthusiasts. It's immediately recognised as an iconic British sports car from the golden era of the genre and the 3000 models especially being endowed with a torquey six are an appealing classic for many to own. It was, and continues to be, rather popular in America too. It doesn't help that the elegant bodywork and elegant fittings are endlessly appealing. Somewhat understandably then, prices have always been high.
There was a point just into the turn of this decade that values had dipped, but they returned along with the wider classic car market and have been since commanding strong values. Most desirable are either the early pre-3000 or very late cars, history and driveability being the two factors that play on prospective buyers' minds. Good restorations can catch big money too. Like the rest of our sports cars here, values are gradually on the rise, pivoting around the £50,000 mark depending on our discussed factors as well as condition and so on. The new generation of sports cars from the 1980s and 1990s has a long time to play catch up in terms of attaining classic status and possibly never will enjoy the same type of glamour of such cars as the Austin-Healey 3000 and its relatives, so it could be that these golden era sports cars will only continue to steadily rise.