In this Market Trends we look at three Japanese executive cars, the Lexus GS430, Toyota Century and Mazda Xedos 6/9…
Lexus GS
As far as luxury car brands come, Lexus is a relatively newcomer to the scene. Initially it tackled the executive market in 1990 with the LS400, looking to rub shoulders with the likes of Jaguar and Mercedes, and that it did. The GS range, however, lacked some credibility against its rivals falling some way short of the mark. It wasn't really until the GS430 arrived in 2000 that Lexus started to look like an appealing purchase. Featuring a 4.3-litre V8 engine, power was rated at 280bhp meaning it could keep pace with its European counterparts.
The benefit today is that a GS is a much more reliable car than what the Europeans could offer. As a result, plenty still exist but more importantly, in good condition. Few will cause too much trouble if they've been maintained correctly over the years making one an attractive buy.
A GS430 is likely to set you back in the region of £5000 for a good example with solid history. The slower and slightly less appealing GS300 is much more of a bargain at around £1000 for good examples.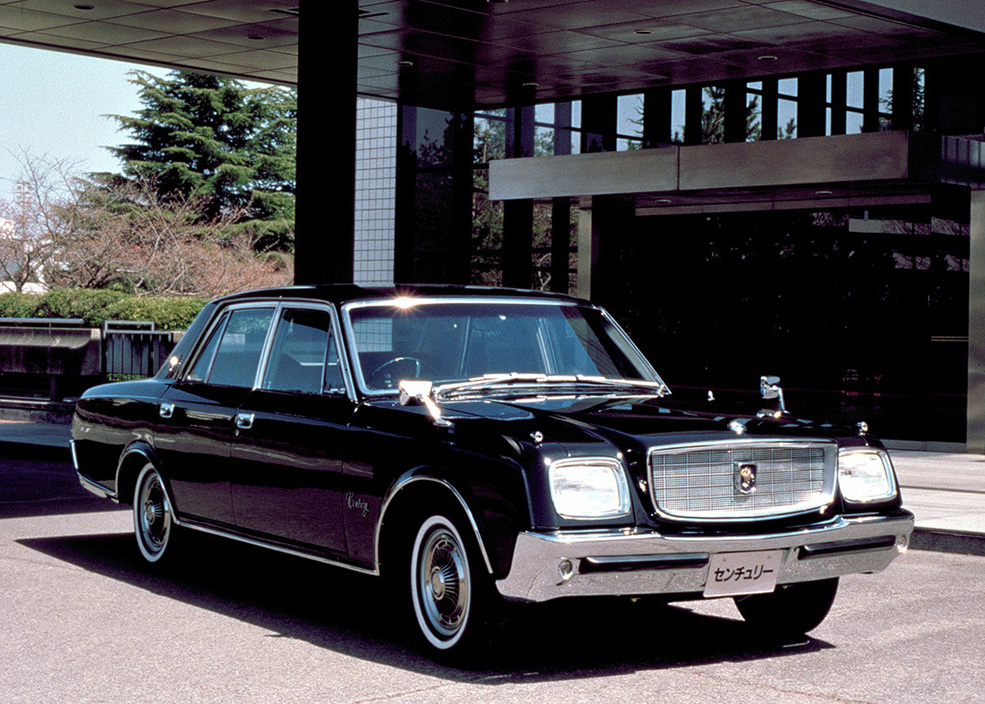 Toyota Century
Believe it or not, the first-generation Toyota Century lasted 30 years in production with minor changes. Built as the true icon of Japanese luxury, Toyota went to huge lengths to focus on comfort over anything else. With that in mind, the Century was never mass produced and as a result, you receive a car that's almost entirely handmade.
After sales of the Century greatly improved during the mid-80s, the Century Limousine broke covers with similar dimensions to the Cadillac de Ville series and Rolls-Royce Silver Spirit.
The second generation offered buyers the ultimate, though, with a V12 engine up front. Twin silencers were used in the exhaust to eradicate all engine noise and details such as wool seats over standard leather were the kind of luxuries Toyota opted for.
Finding an example for sale today in the UK is a tall order, but you should reasonably be expected to pay around £14,000 for an example from Japan, before taking into account shipping costs and general import costs. For an alternative to the standard luxury cars, the Century presents itself as an attractive buy, albeit a costly one.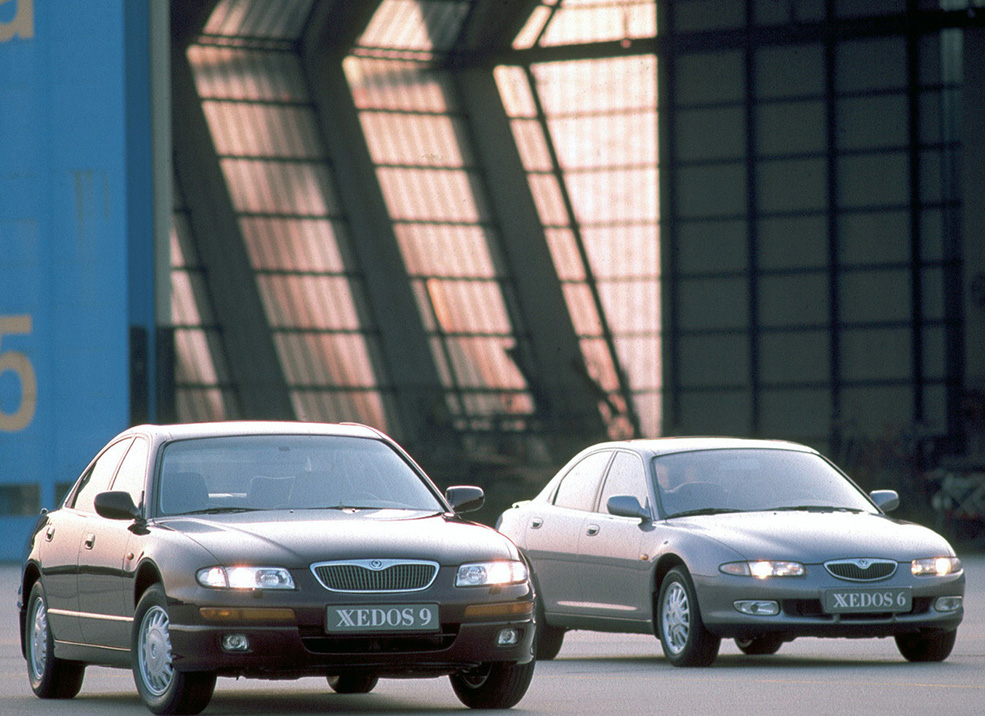 Mazda Xedos 6/9
The Xedos is an oddball. Originally designed to go up against the greats Europe had to offer, it didn't really stand a chance from the off; priced at £19,240 when new in 1994 for the Xedos 6 and £24,309 for the Xedos 9, both were above the likes of what BMW had offered, with a 320i priced at £18,995 and 325i at £23,750.
T
he strangest part about the Xedos has to be the engine. Featuring a version of the Miller Cycle engine, usually used in ships and locomotives, Mazda adopted the engine for the KJ-ZEM V6 engine in the Millenia sedan. The benefit of the Miller Cycle engine is a greatly improved efficiency result, thanks to the intake valve being left open during part of the compression stroke. It relies on a supercharger to compensate for the loss of air and subsequent loss of power to boost low-rpm power.
Again, finding a Xedos for sale isn't easy, with precious few sold in the UK and fewer still remaining. There are a handful of cars for sale in various European countries, so this would be your best bet rather than importing from Japan. These cars typically range from £1000 to £3000 for good examples, but there were one or two for sale here in the UK for a smidgen over £500, although in need of work. They were overpriced in their day, but today offer a quirkiness and rarity that is too often missed in classic circles.