In this Market Trends we look at three generations of Golf GTI; the Mk1, Mk2 and Mk3…
VW GOLF GTI Mk1 (1979-1983)
Launched in 1976 and brought to Britain in 1979, the Volkswagen Gold GTI might not have been the first hot hatch but it was the one which popularised the breed. Highly strung thoroughbreds like the Sunbeam Lotus and the Chevette HS couldn't be compared to this reliable, simple, usable proposition. Yes, it was more expensive than an MGB, but it was also a lot more practical, handled better, and went better. There's a case to be made for the Golf GTI as responsible for the decline in interest in the traditional sportscar until the advent of the Mazda MX-5.
The 1.6i and 1.8i GTIs appeal to different people, though in general a late 1.8i is going to be the most desirable and most valuable model. As with any hot hatch, originality and a lack of accident history is desirable, so make sure that any car you buy is HPI clear and that there are no signs of previous poor repair work.
Mk1 GTIs have become hot property over the last four years or so, with average values doubling over that time frame. In 2014 the very best cars were struggling to make £10,000 with a good car possible for six – here in 2018 £12000 is the average price for one worth having with the top examples getting close to £20k. There's no sign of this trend stopping either – while we wouldn't buy now for investment purposes, we certainly don't anticipate a price collapse if you want to buy to enjoy.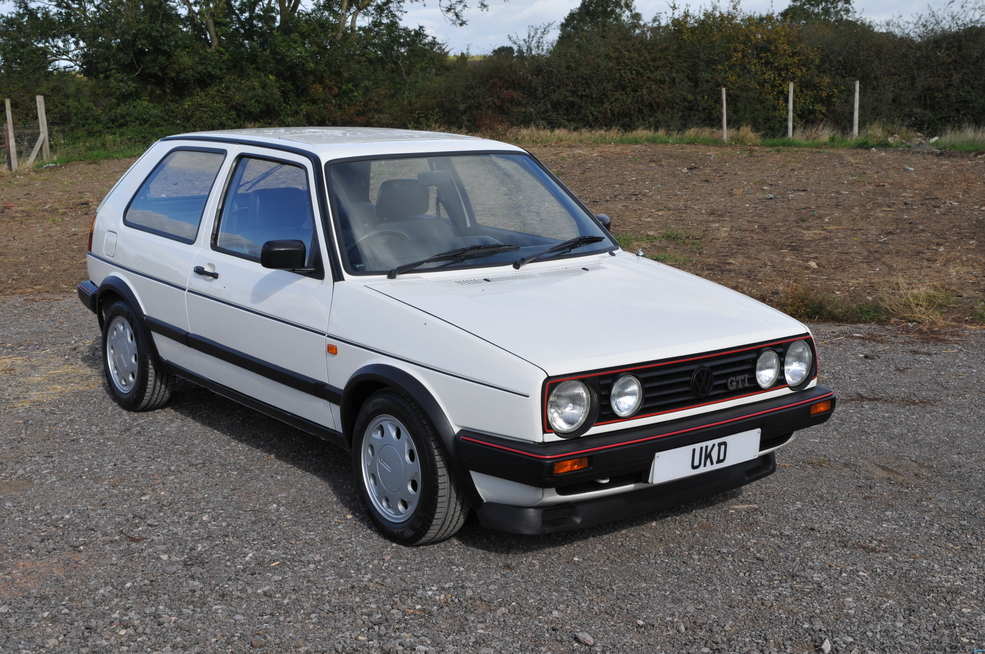 VW GOLF GTI Mk2 (1983-1992)
The Mk2 GTI picked up where the Mk1 left off – but it developed the concept. Bigger, better, and more practical, it retained the GTI's key virtues of performance and handling. And if anything, it became even more of an icon of its era. The Golf GTI had come of age – and where a family man might have had to sell his beloved sportscar, Volkswagen had even catered for this by launching five door and Jetta saloon derivatives of the GTI for the family man. Whether your preference is for the torquey 8v model or the later 16v, small bumpers or big, the Mk2 GTI is a classic that has something for almost everyone.
Desirable options include power steering and Pirelli P-slot alloys, while overall the models with the greatest investment potential are three-door 16v models. For real world use, we actually find the 8v models more practical, as they need revving far less to get the most out of them – but then again, the point of a hot hatch it to have fun with it. Mk2 GTIs have risen in value over the last twelve months, following years of sitting somewhere between £3000-5000 for one you might want to have.
It can now take up to double that to get hold of a good one – a rise that's undoubtedly down to the increase in interest in the Mk1. People who might have wanted a Mk1 are compromising for Mk2s in light of values, and this increased interest in the later car has forced prices up. It's also worth mentioning the Jetta – rare and less desirable in period, values now are closer to the Golf than they have ever been.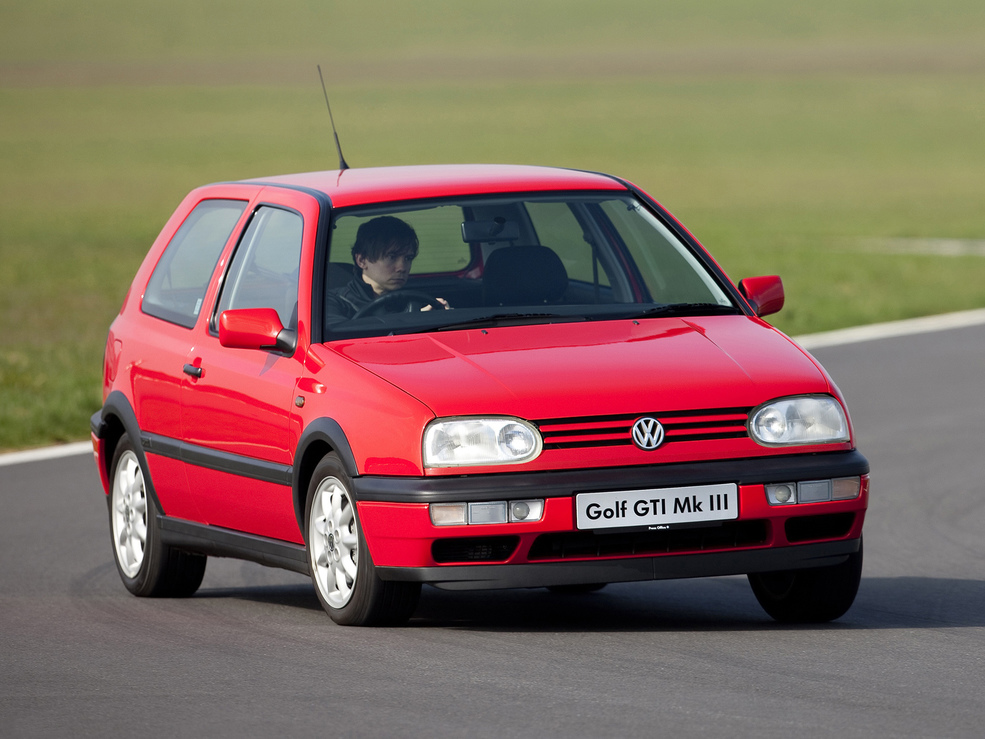 VW GOLF GTI Mk3 (1992-1998)
The Mk3 Golf GTI has often been seen as the beginning of the GTI's period in the doldrums. Not only was it not as sharp as the preceding models, but with Volkswagen's hot new VR6 on the scene many enthusiasts looking for a hot Mk3 Golf have long overlooked the GTI model. And yet this is unfair – because it's not a bad car. Bigger engine and more powerful – and once again available with an 8v or a 16v engine – the GTI's problem was simple; weight. As the Golf had matured, it had piled on the pounds – and with the Mk3 GTI tipping the scales at over 1000kg the effect of all that power had been slightly dulled.
Anniversary and Colour Concept editions, however, will always have their fans. Expect the 600 Anniversary models to command a 20% premium over an equivalent standard GTI, while a Colour Concept model (yellow, red, blue or green, with matching seats and silver dials) to fetch a slightly smaller premium among a particular cadre of extroverted enthusiasts.
Again, Mk3 GTI values are rising, though there hasn't yet been the pronounced upward curve that the Mk1 and Mk2 models have seen so far. If we were looking to invest in a Golf GTI right now, the Mk3 would be the one we'd predict the best percentage return for. Outside the Volkswagen community the interest isn't yet there in the Mk3 GTI to drive values up, but as Mk2 values continue to rise buyers will turn to the MK3 as an affordable alternative.