In this Market Trends we look at three classics that have been fettled with by Lotus; the Isuzu Piazza, Pron Satria GTi and DeLorean DMC12…
Isuzu Piazza (1981-1989)
Japan's oldest car manufacturer introduced UK customers to the Isuzu brand with their sleek Piazza. Styled by Giorgetto Giugiaro, it looked good but was disappointing to drive. Isuzu's attempts to tie down an aged chassis with a live rear axle resulted in a car that was too stiff; suffering axle tramp on hard acceleration and on-throttle cornering, while abandoning any hopes of a forgiving ride.
The response was drawn from parent GM's stake in Lotus. The Hethel, Norfolk based firm set to work: double-tube shock absorbers replaced single-tube nitrogen-filled ones, stiffer bushes were fitted, a lower ride height set and some considered tuning yielded vast improvements. Needless to say, the cars badged 'Handling by Lotus' tend to be the ones that prospective buyers today seek most keenly.
But choice in the Piazza market is quite limited, with as few as 20 cars on the road in 2019 – a decline from around 150 registered in 2001. Demand hasn't been strong enough to respond directly to the fall in numbers, but prices are undoubtedly rising. Having left their value floor around 5 years ago, most tend to ask around £3000 – twice as much as at their lowest. Meanwhile projects tend to be reaching the £1000 mark more often. Appreciation of this Japanese sports-coupe curiosity is slowly edging up prices, perhaps only in line with the wider 1980s market, but there is great potential for more significant growth in the future. For one thing, some in the crowd that would but can't buy a prohibitively expensive Nissan Silvia have turned to the Piazza as an alternative – original examples with uncorrupted Lotus handling will be even more difficult to find.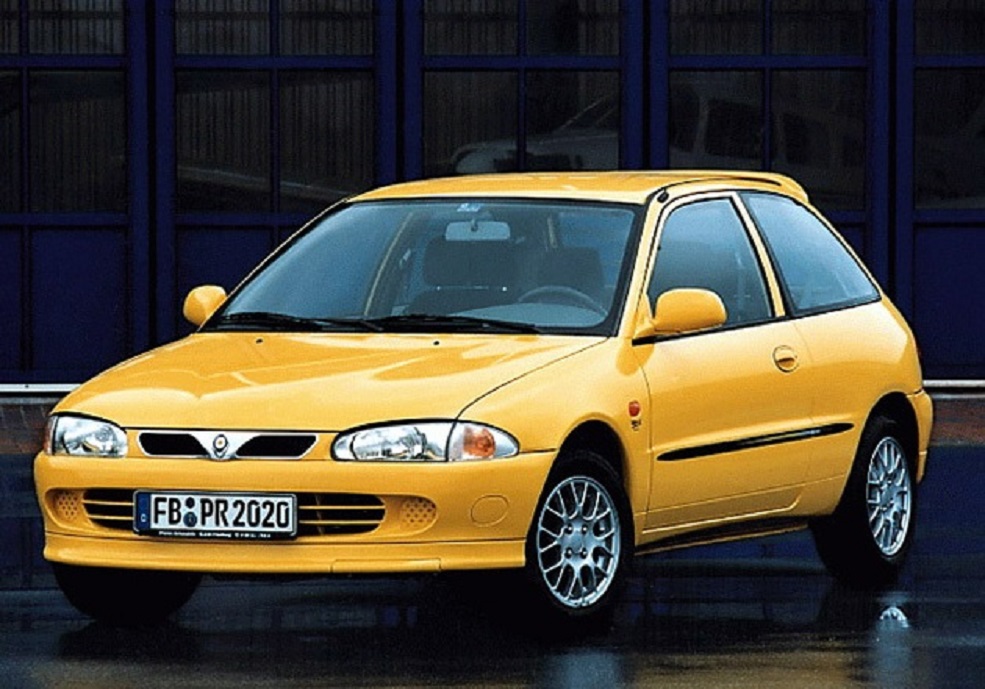 Proton Satria GTi (1999-2005)
Based on the Mitsubishi Colt, Proton's C-segment contender looked eerily similar to its Japanese derivation, with its family nose being its most significant differentiating feature. The GTi model added some questionable wheel-arch extensions, more agreeable front spoiler, and some other sporty goodies. Arguably more of a warm-hatch with only a 138bhp 1.8 litre, its key talent was its Lotus-fettled chassis. While Mitsubishi's hotter Colt Cyborg was criticised for being too hard edged and remote, the Satria GTi was endowed with a wonderfully fluid, supple chassis that also provided the driver impressively sharp responses. At £14,500, it was a good £1500 less than a Fiat Bravo HLX, its albeit faster Mitsubishi rival, and in fact hardly more expensive than a 2.0 litre Focus.
Today, rare sightings of the Proton Satria GTi tend to see prices inflated a bit above its contemporary rivals – particularly the Ford Puma and Peugeot 206 GTi. Only selling in the hundreds here in the UK, around 100 remain today and provide great excuses for sellers to claim premiums for rarity. The best condition, low mileage examples ask for £4000-£5000, while more scruffy ones are still at the low end of five figures. The market for Proton's sporty hatch seems to be bottoming out, as demand for 1990s cars of this class heats up and drives up prices.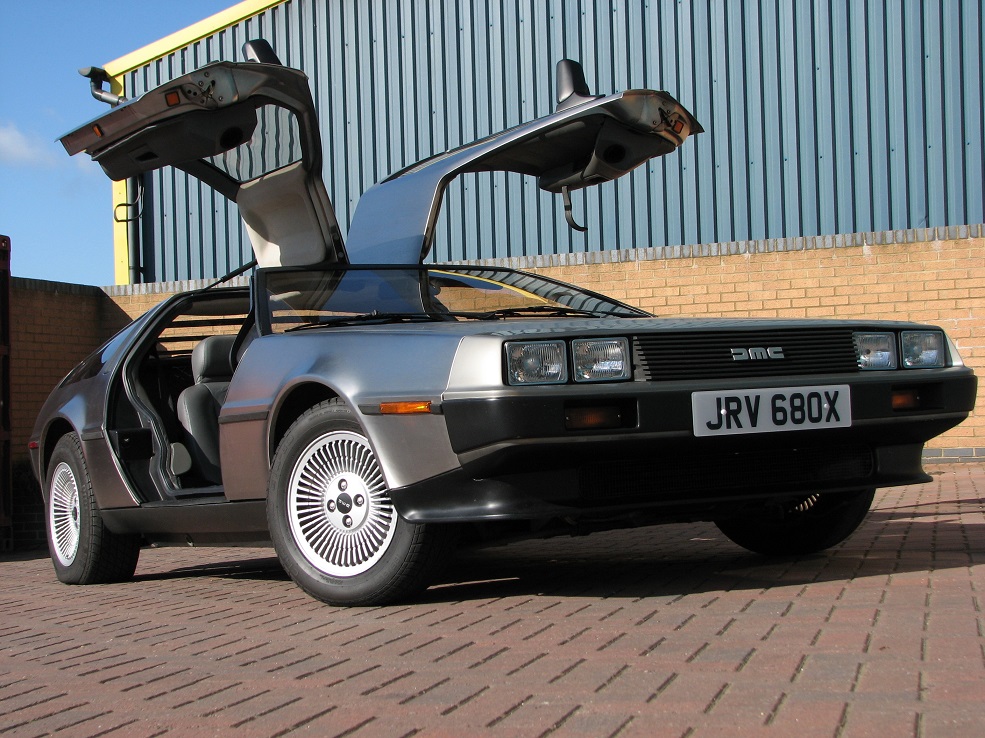 DeLorean DMC12 (1981-1983)
Somewhat controversially, founder of Lotus Colin Chapman was deeply involved with the DeLorean DMC12 project. Arguably it was this influence that saved the car from its initial design roadblocks. Lotus engineers were particularly challenged by the rigidity-compromising cut-outs in the chassis necessitated by the distinctive gull-wing doors. Its double-Y frame was like the Esprit's and suspended similarly too, employing unequal-length wishbones and rear semi-trailing arms with coils all round. But the result was more of a successful damage control exercise than dynamic marvel.
With barely enough power to visit 88mph on demand and inherently compromised handling, it has always struggled to develop enough popularity beyond its cult following. After suffering the worst of its depreciation at the end of the 1990s, the nostalgia for its starring role in Back To The Future began to bring up values. Rarity has since kept values up at a general base of £20,000, with only project examples falling much below this. Appreciation of the iconic DeLorean is still slowly on the rise, especially in America, as 1980s nostalgia reaches vogue, and popular journalist Matt Farah's ownership of one – which sold in 2016 for $52,000 – drive some influence.
In the UK, the market range for DeLorean DMC12s can vary wildly; from below £20,000 for projects through the usual range of £30,000-£40,000 to as much as £60,000 for very show-oriented Back To The Future replicas. There are only slight hints of any movement in values for the future, with average prices recorded by price aggregator themarket.co.uk varying around £30,000 over the past 5 years with some upwards volatility suggesting potential for growth. Still, it's difficult to see much higher prices justified for a car that is, sadly perhaps, primarily seen as a show piece.