BMW E36 M3 (1992-1999)
The E36 you really want is the 3.2-litre straight-six M3 Evo, which arrived in 1995. While it's probably the most unloved of the M3 range, it certainly gives you a lot of bang for your buck. With 321bhp on tap, a limited 155mph top speed and 0-60mph dispatched in just 5.5 seconds, it's by no means a slow car.
The problem with owning one today, however, is the Vanos issues which are common knowledge. The complicated camshaft setup requires specialists to work on and can rack up big garage bills. Despite this, if the car has been well maintained you shouldn't see too many problems. Instead you'll lust over its performance both in a straight line and when it comes to the twisty stuff.
Prices today vary greatly depending on history and mileage. When factoring in those considerations, low mileage examples are well above £20k, while those in not
so great condition will hover around the £10k mark. Benchmark around £15k and you'll pick up one with high mileage but with a good service history for peace of mind.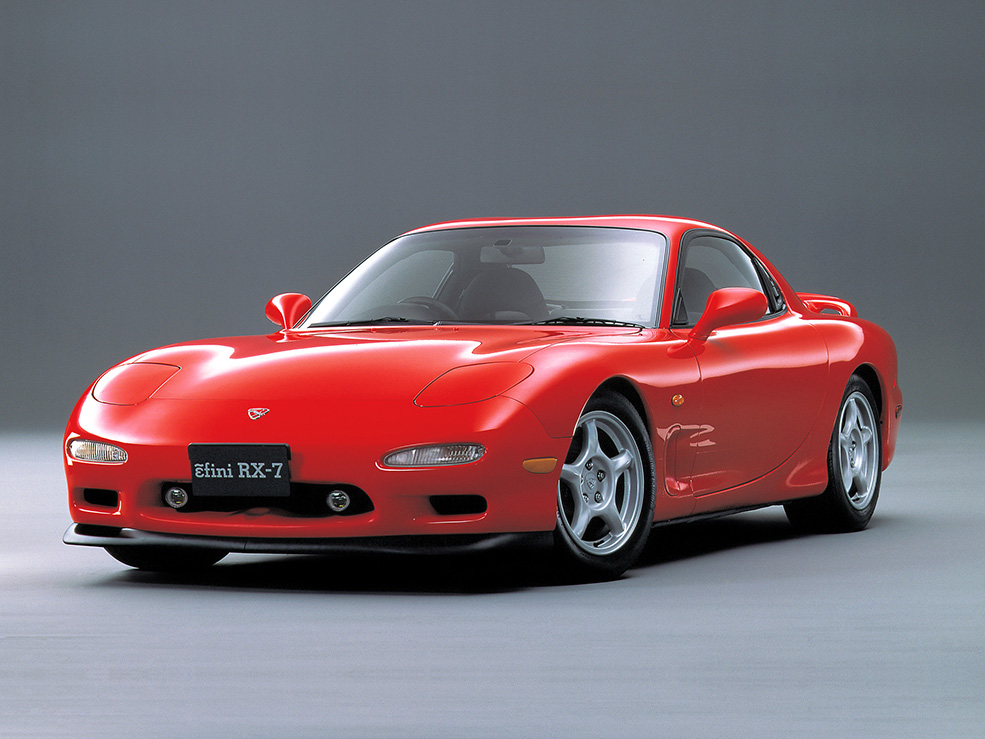 Mazda RX-7 FD3 (1992-2002)
With such a complicated engine, the Mazda RX-7 is often a car that is overlooked. Enthusiasts fear ownership because it's not a simple case of fiddling about with the engine in order to fix it. The Wankel engine works in a unique way that requires specialists in order to carry out work. This, coupled with unreliability worries, puts the RX-7 in an odd bracket. However, if properly maintained, the RX-7 can be trouble free; but finding an example so well looked after and ultimately unmodified today is the biggest task.
Built between 1992 and 2002, the FD3 (third generation) RX-7 was made famous not only for its brilliant performance and breath-taking soundtrack, but of course because of the Fast and Furious franchise. Its 1.3-litre Rotary engine produces a healthy 252bhp in stock original form, couple that with a curb weight of 1218kg and a 50/50 weight distribution and you have the hallmarks of a stunning sports coupe.
There are a few options when looking to buy one. You could seek out a UK-supplied car, but chances are most will be modified. These cars sit around the £10,000 mark, but have light modifications. Another option is to seek out a Japanese import but already UK-registered. There are more of these and some come with good history, some, however, come with no history, so always have a specialist check the car over. These can be had from £8000, but again, will be modified. The other option is to work with an importer such as Torque GT. Companies like these will seek out what you're looking for in Japan and carry out all of the import process for you. This does carry a premium, but it opens the door to more vehicles; the company also deals with the stress of import and UK-registering. Remember, the premium will likely set you back upwards of £15k for a good example.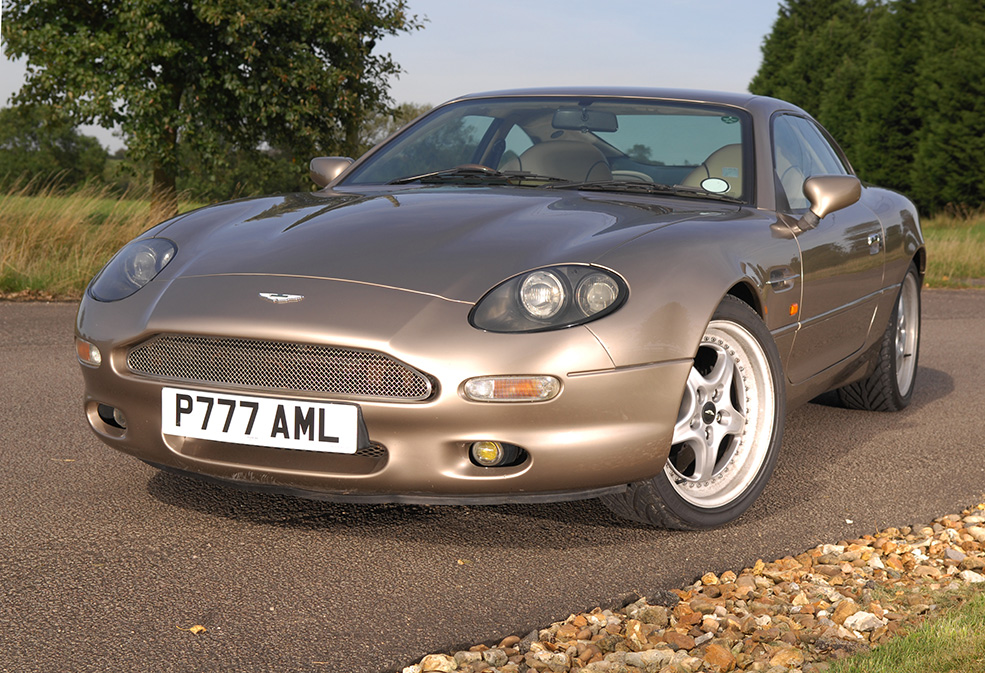 Aston Martin DB7 (1994-2004)
We're focussing here primarily on the inline-six version rather than the V12. The V12 is set up more for grand touring and prices are upwards of £40k for a good example. The inline-six variant sets itself up as a prospective purchase, bringing Aston Martin ownership in to the laps of a number of enthusiasts, with a budget of around £25k-£30k being enough for this.
Introduced in 1994, the DB7 is synonymous with British class and of course James Bond; so in that sense you'd be obtaining a hugely respectable car. If image is your bag, then the DB7 is the car for you. It's a comfortable cruiser, rather than out and out bruiser. The performance side of things are done far better by the two cars mentioned previous, but they both compromise comfort, where the DB7 does not.
Prices are quite stable at the moment, with around £25k being the asking price for a few years now. You can find examples for less money, but history can be shady with those and when things go wrong with the DB7, prices can spiral quickly, so be wary.