Looking for effortless high-speed cruising from your next classic? Then just about any car that boasted a top speed of 150mph (or more) when new should fit the bill.
JAGUAR XK8
When Jaguar introduced its all-new XK8 (available from the start in both coupe and convertible guises) as a direct replacement for the XJS in 1996, the company was suddenly thrust back into the sporting-luxury limelight. Where the XJS had come to be seen as a bit of an old soldier, still fit for his age but with a greying moustache and just a hint of rheumatics, the XK8 was new, fresh and exciting. It was also impressively quick, with both models offering an artificially limited top speed of 155mph.
The XK8 was famously something of a dead ringer for the new Aston Martin DB7… except that it was about £35,000 cheaper. Yes, despite the XK8 being a seriously upmarket new sportster, it continued the Jaguar tradition of also offering excellent value for money. And to match the XK8's great looks were, of course, power and performance in abundance, thanks to the 300bhp 4.0-litre V8 that sat throbbing under the bonnet (a unit that would grow to 4.2 litres in later years).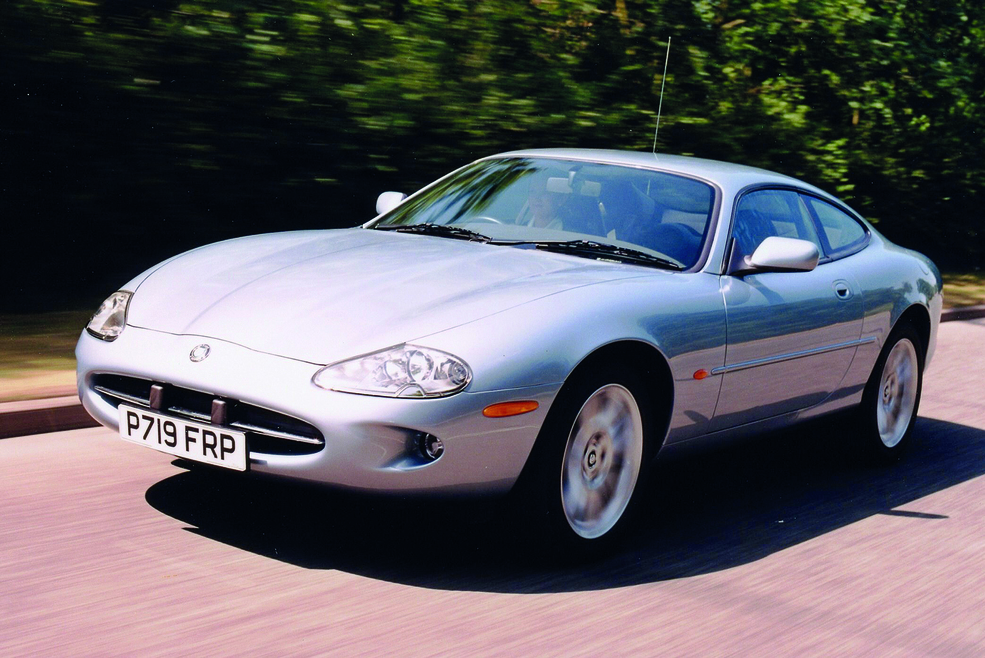 The most exciting moment in the XK8's career, however, was when the XKR derivatives were unveiled about a year after the model's original launch, with power boosted to a whopping 400bhp thanks to the addition of a supercharger. With its appearance also suitably 'beefed up' via various testosterone-filled aesthetics, the XKR was Jaguar's answer to complaints that the new XK-series was just a tad soft.
In theory, of course, it's the XKR that is the most desirable modern classic of the whole line-up. But with a more complex specification and the promise of larger bills should the worst happen and it needs major work, many of today's enthusiasts see the XK8 as the ideal choice – as well as the most affordable.
Buy a 2+2 hardtop version now and you'll get to enjoy one of the best-value sporting Jag experiences. Amazingly, it's still possible to buy a high-mileage XK8 coupe from as little as £3000, with an extra £1000 on top of that getting you a tidy example that's seen a little less use. Sporting Jaguars don't come any cheaper than this.
FIAT COUPE 20V TURBO
With its wedge-like shape, dramatic wheel arch 'slashes', bubble-top headlamps and race-type filler cap, Fiat's logically named new Coupe of 1994 looked like nothing else in its class – all thanks to the imagination of Chris Bangle, better known for his later (and equally controversial) BMW designs. Inside too, the Fiat looked dramatically different from the competition, not least because of its colour-coded painted metal dashboard – a major departure from the norm of the '90s.
Available in 16-valve normally-aspirated and turbocharged guises, the Fiat Coupe had the performance to go with its looks. But it was with the debut of the 20-valve five-cylinder models in 1996 that this sporting Fiat achieved true greatness; the new 20v Turbo pushed out a whopping 217bhp and hit 60mph from rest in just over six seconds, with its front-drive torque steer kept in check via a limited slip diff and beefed-up suspension.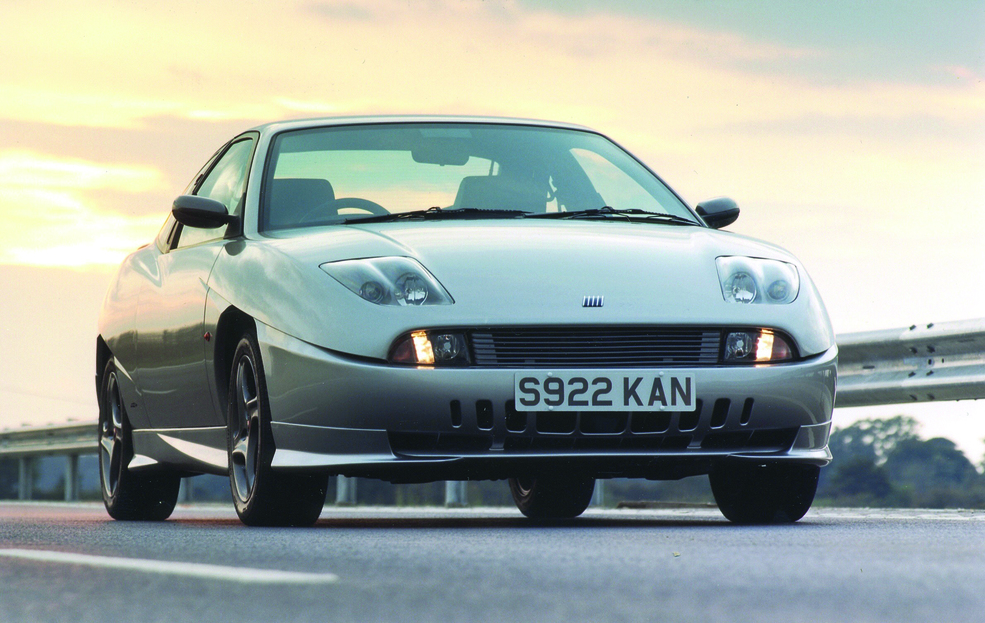 The 20v Turbo's top speed was 149mph, pushed to 155mph in 1998 when a six-speed manual gearbox became standard equipment. Production of the Coupe finally ceased in December 2000 after a total run of 72,762 cars.
The Fiat Coupe was a popular model here in Britain, which means there's usually a good assortment of survivors available for sale. Prices of the best are starting to rise, but it's still possible to pick up a 20v Turbo in solid condition within our £4000 budget. That's surely a small price to pay for one of the most exciting coupes of the last 25 years?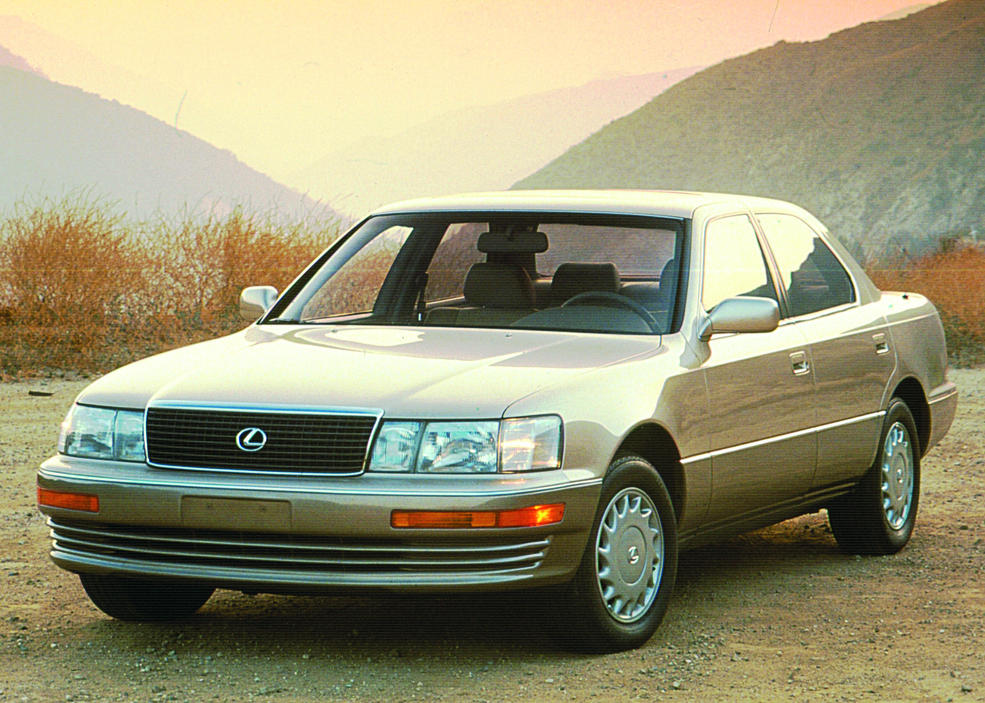 LEXUS LS400
Fancy a combination of opulence and performance via a superbly built V8-engined saloon? Then you could do worse than consider the Lexus LS400, the 1989-on model that helped to transform Japan's reputation in the luxury car sector. Here was a lavishly-equipped newcomer that was a genuine match for the best from Britain and Germany.
In just about every way, the big new Lexus really could take on the likes of Jaguar, BMW and Mercedes-Benz. Beneath the LS400's clean, handsome styling sat a 4.0-litre 32-valve V8 producing 250bhp, linked to a brand new four-speed automatic transmission. The end result was a sumptuous saloon that could hit 150mph (alright, 149mph if we're being pedantic) while its occupants enjoyed an interior that oozed quality leather and Californian walnut veneer.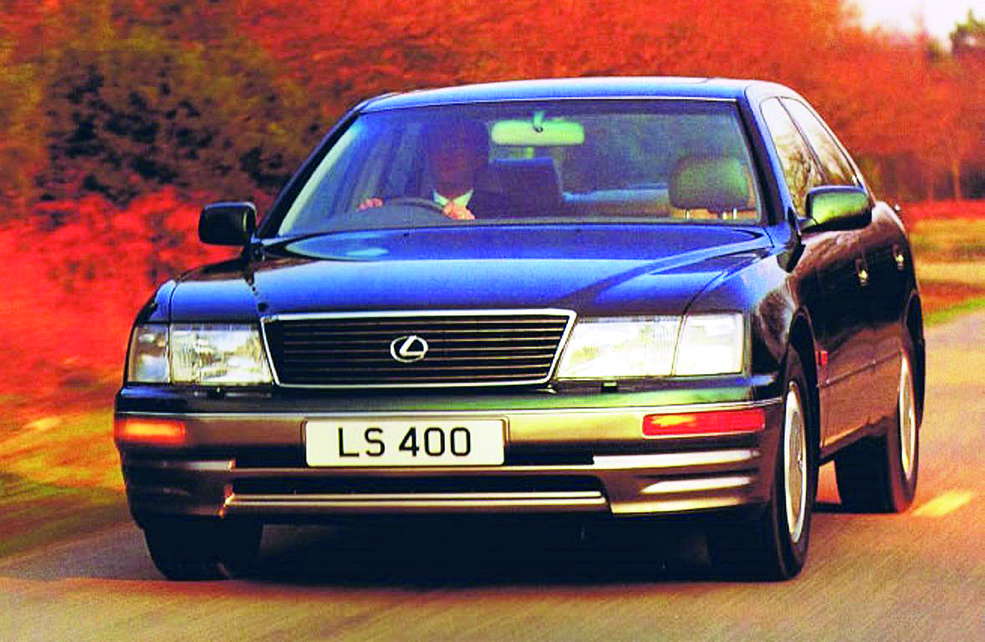 Lexus wanted to ensure that the LS400 offered the finest build quality in its sector, a feat that was certainly achieved. And it had to be refined too, hence the LS400's use of fluid-damped interior fixings and sandwich-steel body panels. Not surprisingly, Britain's motoring journalists were hugely impressed by the Lexus, but our luxury car buyers took a while longer to accept this superb Japanese exec.
Sales grew steadily, however, aided by the arrival of a subtly revised LS400 in 1992 and the subsequent launch of a second-generation model (although sharing very similar styling) two years later. Whichever LS400 you opt for now, it should provide great value (with prices starting from just £1500) as well as one of the most luxurious experiences for your budget.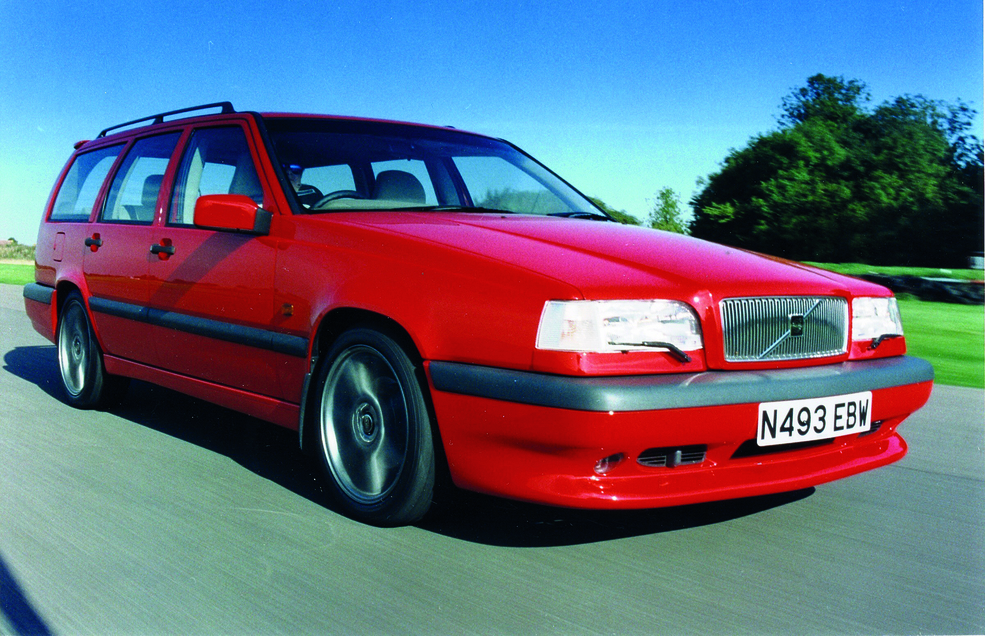 VOLVO 850 R
If your 150mph classic needs to be rather more practical than the coupes we've already mentioned, then it's time to seriously consider the high-performance members of the Volvo 850 family – and specifically the 850 R, a model that not only smashes our speed target but can even be had in spacious five-door estate guise for those needing to transport large loads in a hurry.
The front-wheel drive 850 usefully updated Volvo's image in the early '90s thanks to its modern driving style and excellent packaging. But it was when performance-orientated versions joined the range (prompting Volvo to enter the Touring Car Championship) that things got really exciting. Whether they chose the saloon or the estate, speed fans loved the idea of the 149mph 850 T5 (as did Britain's police forces), with ferocious acceleration from its 225bhp five-cylinder turbocharged engine. But the subsequent 850 R trumped that with its 243bhp output and 155mph top speed, hitting 60mph along the way in a mere 6.8 seconds.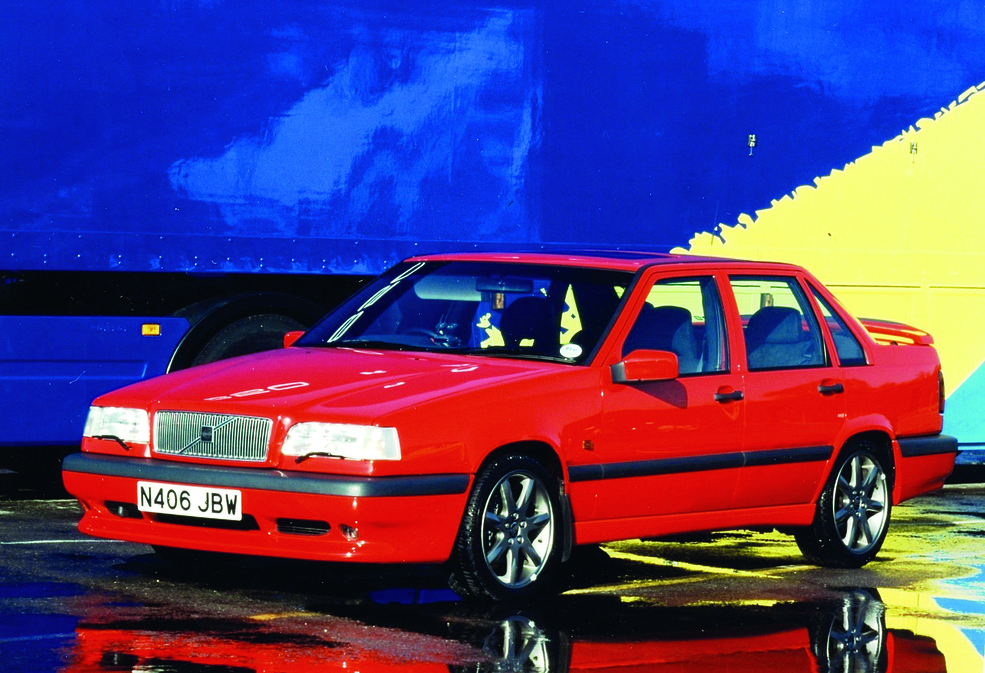 The Swedish company best known for producing practical estates was suddenly thrust into the high-performance limelight, and yet the 850 R remained as usable (and as safe) as any other Volvo.  For fans of fast cars who needed on-board space, the 850 R was a machine of the 'cake and eat it' variety. It was, however, destined for a short career, debuting in 1996 and bowing out the following year (after a run of fewer than 7000 cars) with the 850's transformation into the mildly updated S70/V70.