We take a look back at our top surprises of the 2022 classic car auction season – a year in which several records were smashed
Despite a ministerial merry go-round, war in Europe and a cost of living crisis looming in the background, the UK's auction houses still managed to pull a series of rabbits out of their respective hats in 2022.
Here, following last week's review of the year direct from the industry folk involved, we've picked out the cars that we reckon were the biggest shocks of the last 12 months – and despite a strong Ford showing, there's some real variety in there.
Princess Diana's Escort RS Turbo
Much of the excitement surrounding the Silverstone Auctions sale, held at the Silverstone Classic in August, inevitably centred on the black Ford Escort RS Turbo used by Diana, Princess of Wales from August 1985 to May 1988. It was offered with no reserve, and although expected to sell for a six-figure sum, the final price of £730,000 including fees was high enough to generate headlines worldwide.
Ford's Special Vehicle Engineering department was originally tasked with supplying the royal Escort, fitting a regular five-slat front grille to give it a 'stealth makeover'. It was one of just three black cars built, and some 37 years on, the 25,000-mile survivor was presented in a show-worthy condition.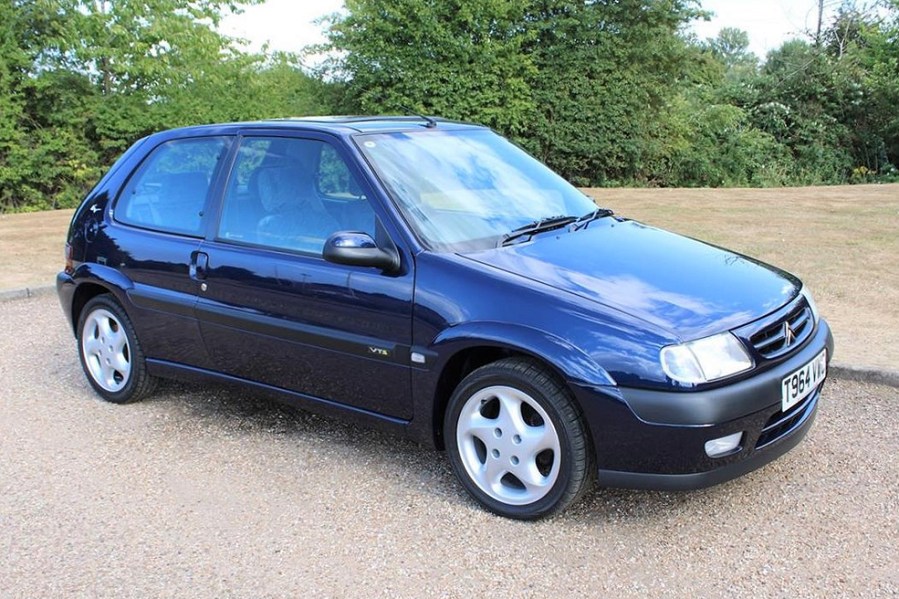 Citroën Saxo VTS
Anglia Car Auctions put an impressive 230 lots under the hammer during its August sale, but none more impressive than a stunning example of an emerging hot hatch icon. The 1999 Citroën Saxo VTS – that's the more powerful 16-valve variant – had covered a mere 12,000 miles from new in the hands of just one owner, and was a rarer pre-facelift car. Offered with no reserve, it achieved an astonishing sale price of £18,900.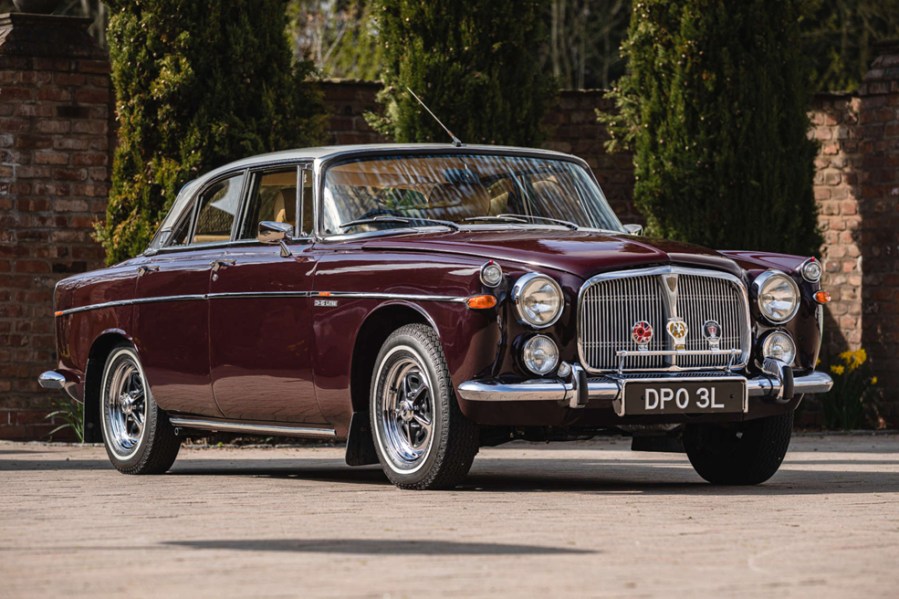 Rover P5B Coupe
Taking place as part of the Supercar Fest at Sywell Aerodrome, Silverstone Auctions held its maiden Sale of Iconic & Classic Cars on May 28. The 156 entries included a host of exotica, but our attention was grabbed by a 1973 Rover P5B Coupe, described as the best of the breed. Subject to a complete rotisserie restoration, it presented impeccably and came with invoices totalling over £100,000. Against an already hefty guide price of £35,000-£40,000, it went on to sell for £47,250.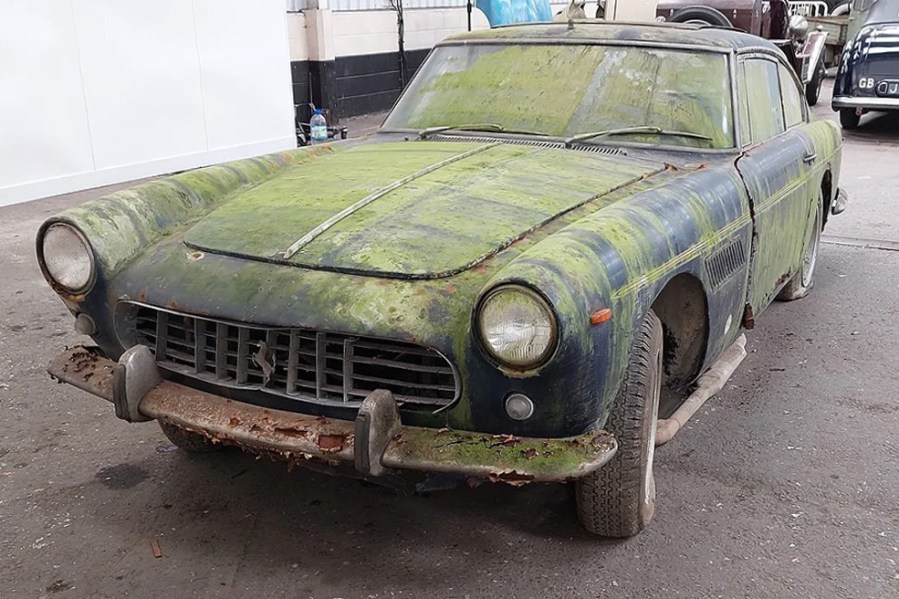 Ferrari 250 GTE
Brightwells held a special double-strength sale in July that included a group of British cars curated to commemorate the Platinum Jubilee, although it was Italian cars that shone the brightest. The undoubted standout was a UK-supplied 1962 Ferrari 250 GTE that was put into storage in the early '80s. Despite being a barn find in need of a very brave restoration, it soared past its £40,000-£60,000 estimate to reach £109,536. And if that wasn't enough of a surprise, a separate rolling chassis for a 1963 250 GTE sold for £66,366, despite having no engine and needing work.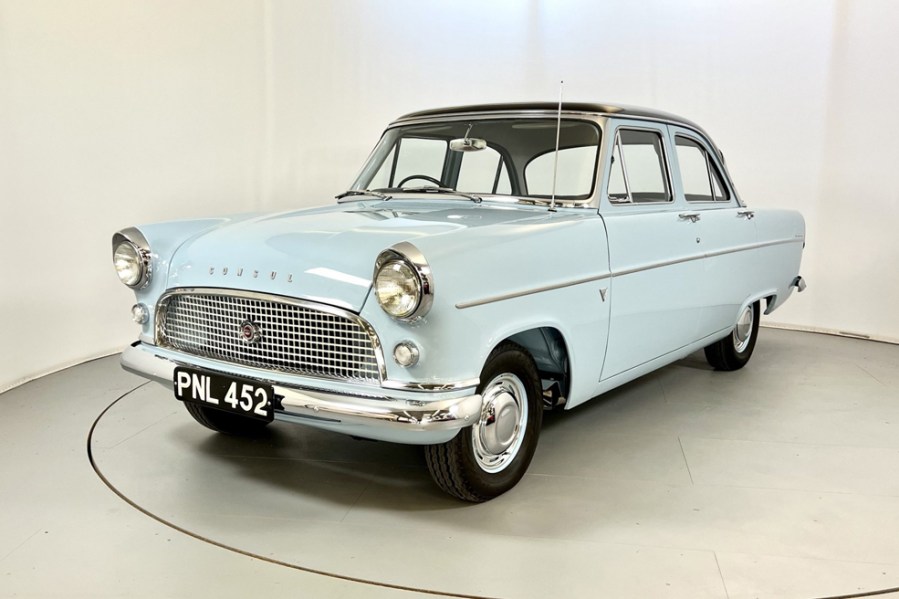 Ford Consul 
It was certainly a good year for Fords, and for WB & Sons too, which added to a series of record-breaking sales with another in its October auction. This 1959 Ford Consul was not only the cleanest example we'd ever seen, it may well have been the cleanest car we've seen at auction full stop. Prepared to concours spec with a meticulous eye for detail, it sold for a remarkable £32,150.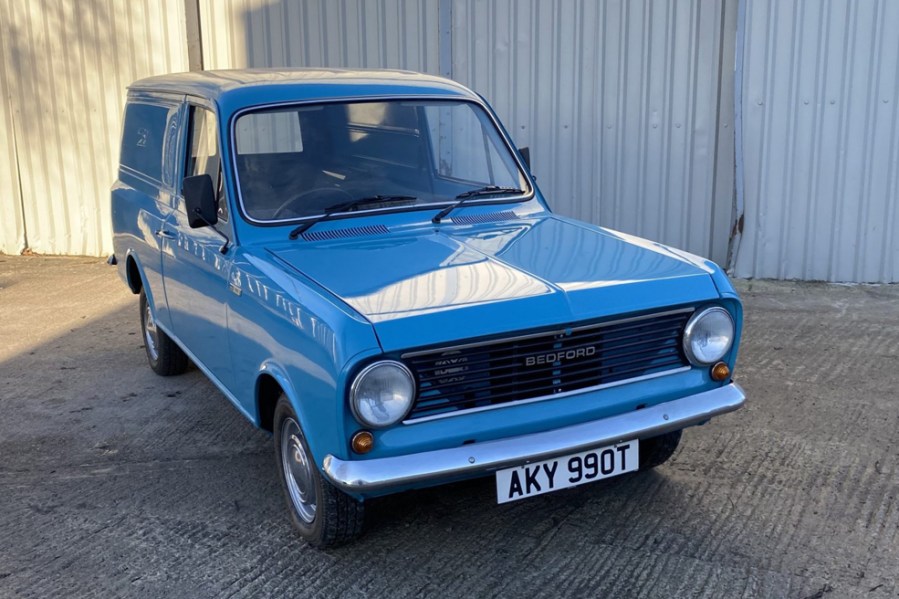 Bedford HA
WB & Sons' impressive February auction included what must surely be a record price for a Bedford HA110 van. The 1979 example was used for only two years before being stood up until 2010 and fully restored. Kept in a heated building and showing only 5000 miles, it soared past its £8000-£9000 estimate to sell for £15,050. What's more, it wasn't the only HA in the sale, having been joined by a rare 1974 Double Plus model with folding rear seats, which also outperformed expectations to sell for £11,018.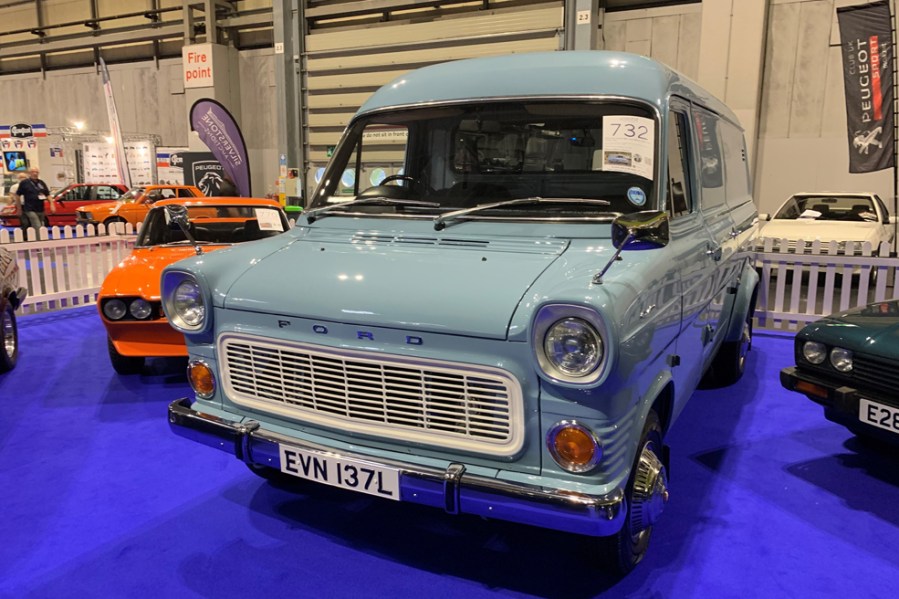 Ford Transit
Another commercial to surprise in 2022 was this 1971 Ford Transit Mk1, offered by Silverstone Auctions at its NEC Classic Motor Show sale in November. It was rather special, being a long-wheelbase, twin-wheel variant in plush Custom spec. What's more, it had been beautifully detailed and had covered what appeared to be a genuine 7071 miles from new, pushing it to a whopping £61,875 sale price.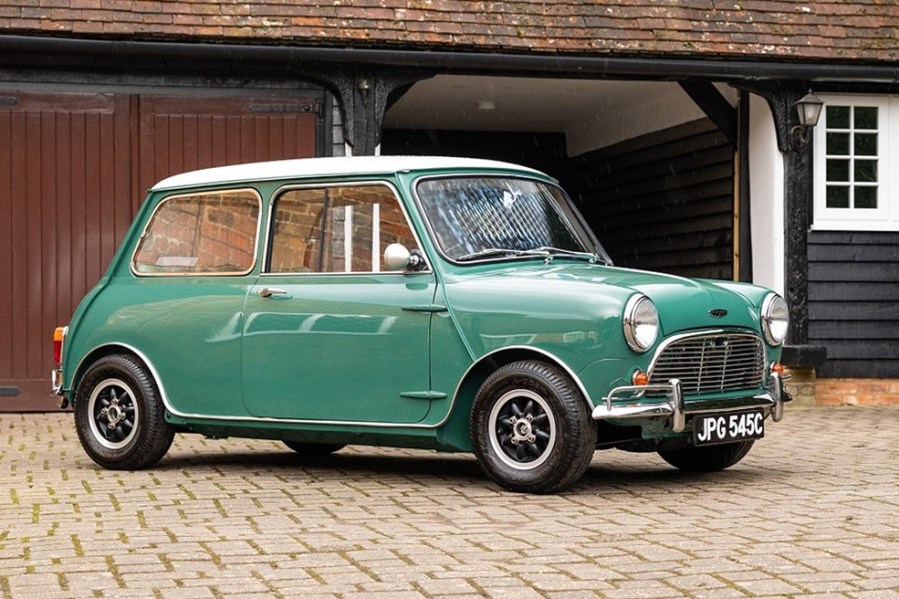 Austin Mini Cooper
One of the highlights of Historics' March sale at Ascot Racecourse was this 1965 Austin Mini Cooper Mk1 that had covered just 100 miles since being restored to an exceptional standard at a cost of £31,000. Finished in Almond Green with an Old English White roof, this outstanding example was expected to beat its £28,000-£32,000 estimate, although its eventual sale price of £47,040 surprised many at the auction, being well into – and in many cases beyond – the kind of territory occupied by the more illustrious Cooper S models.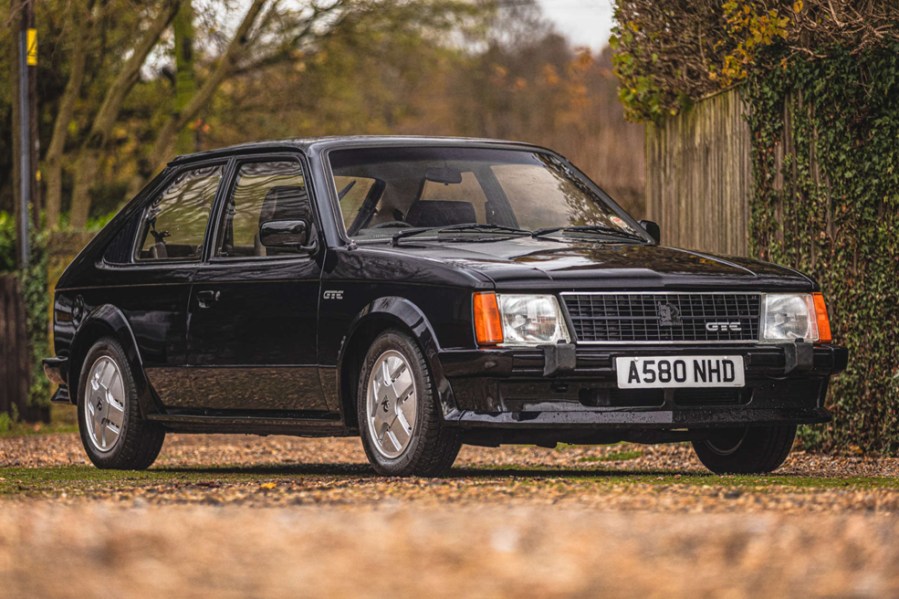 Vauxhall Astra GTE
A new auction world record was set for a Vauxhall Astra Mk1 GTE as Classic Car Auctions enjoyed a strong finish to 2022 at the Warwickshire Event Centre in December. Fans of classic car TV may recognise it as the Astra that was fully restored in a recent Wheeler Dealers episode, having sat unused for nearly 30 years before being discovered by Mike Brewer. The 1983 example closed at an impressive £25,650, setting a new auction record for the model in the process.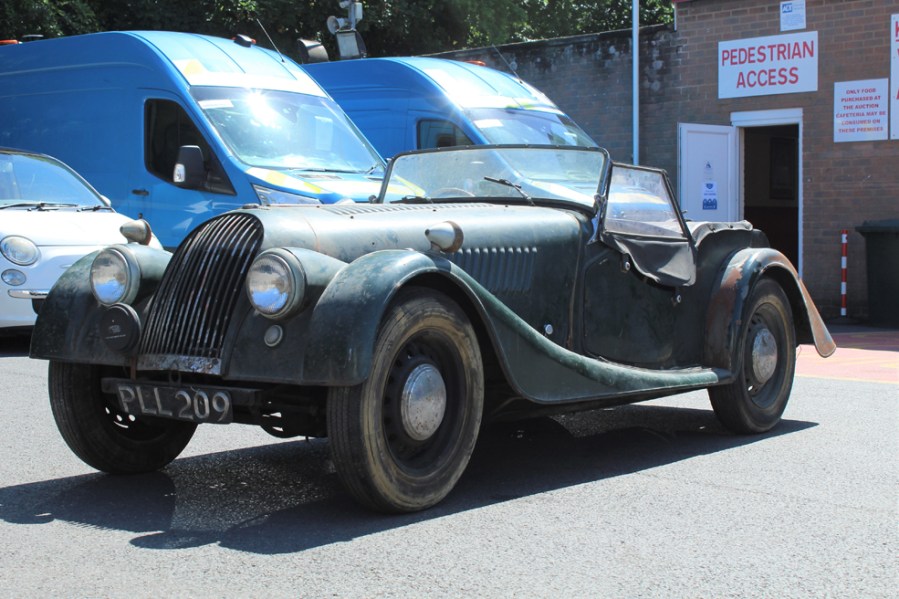 Morgan Plus 4
SWVA's third classic car auction of 2022 took place in July, featuring over 70 cars spanning a period of more than 70 years. Appropriately for the time of year, it was an open-topped British classic that put in the most remarkable performance of the day. Complete and in far better shape than its appearance suggested, this 1954 Morgan Plus 4 sailed past its £5500-£7500 to sell on the hammer for £15,600 plus fees. It's thought to be one of only 80 produced with an upright radiator cowl and twin rear-mounted spare wheels.