Having brought forward its April fixture to create a special Spring Sale on March 26, SWVA's latest auction was a resounding success
Good things comes to those who wait – and that certainly seemed to be the case for South Western Vehicle Auctions (SWVA) when it came to its maiden classic car auction of the year.
Having delayed its January sale and brought forward its April date to the special Spring Sale on March 26, the Poole auction house was rewarded with a resounding 98 per cent sale rate that saw just two entries fail to find new homes.
A set of strong sales was led by a 1980 Aston Martin V8 Auto that sold for a hammer price of £59,000 against a £38,000–39,750 estimate. Other good performers included a 1966 Jaguar Mk2 3.4 manual that doubled its guide price at £29,750, a lovely 1987 BMW 635CSi at £23,400 and an Austin Six Westminster at £23,250 – four times its estimate. The latter was being offered separately from a matching 1934 Thompson Dart Caravan, which itself sold for an impressive £10,250.
Also going under the hammer was a nine-strong collection from the stable of the late Billy Baldwin, the third generation of CA Baldwin & Sons Motor Engineers based in Edmonton, North London. All nine cars found new homes, with a 1981 Rolls-Royce Corniche soaring past its estimate to reach £36,500 and a 1975 Jensen-Healey more than doubling expectations at £8600.
The collection also featured a no-reserve 2004 Ford Ka showing just 179 miles, which sold for a hammer price of £4700. It wasn't the best performing Blue Oval though; that honour went to a last-of-the-line Ford Capri 2.8i, which sold for £18,300, against a £12,950 top estimate.
Elsewhere, a 1967 Morris Mini-Minor with a Cooper 970 S engine lived up to much pre-sale interest by selling for £16,200, with a beautiful Wolseley 4/44 another to more than double expectations at £11,100. A Rover P5B Coupe also smashed its guide at £21,400, but it wasn't all about the big bucks: brand aficionados could've scored a leather-clad 1990 Metro GS at £1050, a 1995 418 Tourer at just £600 or a 1999 MGF for the same money.
As for Italian classics, a 1967 Lancia Fulvia Rallye 1.3 HF vied with a Ferrari 308 GT4 as the headliner, with the former selling for £25,600 and the latter for £30,500. For those looking for a cheaper taste of Italy, a 1989 Fiat Panda Bella at just £1900 was one of several excellent starter-classic candidates; others included a tidy Mk2 Vauxhall Astra at £1100 and a Mk2 VW Golf 1.8 of the same 1990 vintage for £1500.
We've picked out just some of our sale highlights below. See www.swva.co.uk for the full catalogue.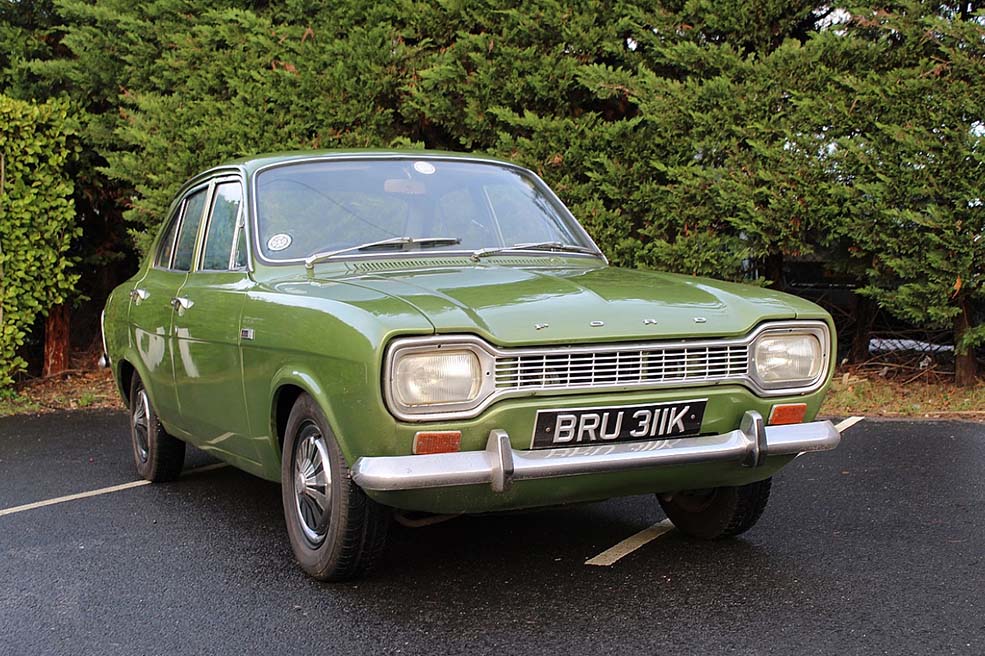 Imported from South Africa in 1979 when it was just seven years old, this four-door Mk1 Ford Escort 1600XL featured such luxuries as plush seats and opening front quarter windows. Estimated at £3750–4250, it sold on the hammer for £8800.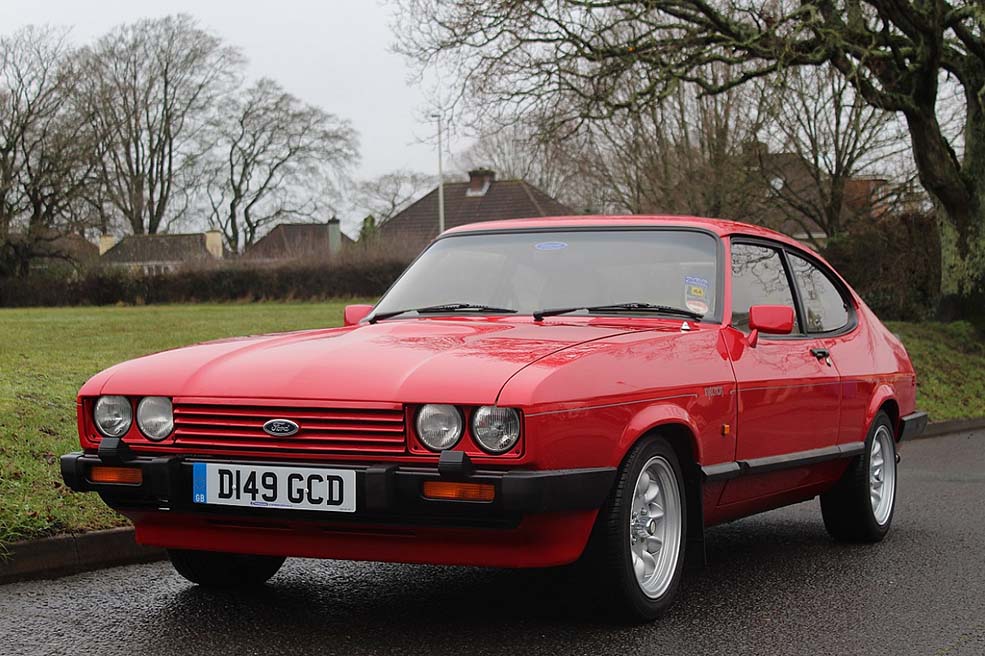 This very late Ford Capri 2.8 Injection was registered in 1987 after production had ended, and was restored in 2000. Estimated at £11,950–12,950, it looked great on its non-standard Minilite-style alloys and soared to an £18,300 hammer price.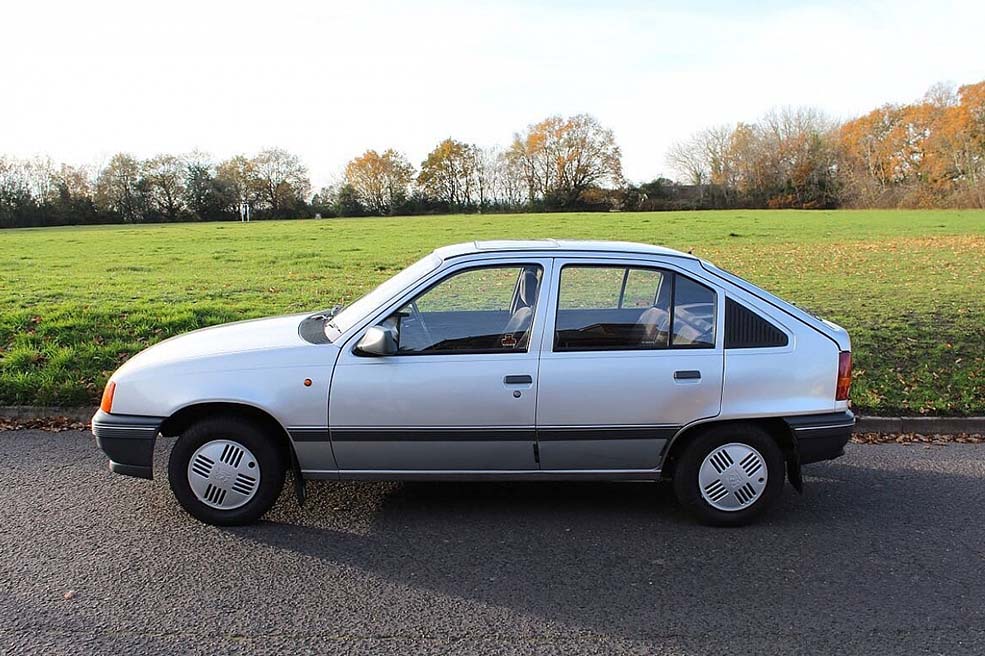 One of the many eligible starter classics in the sale, this 1991 Mk2 Vauxhall Astra 1.4-litre LX had covered a genuine 51,000 miles in the hands of one lady owner. Offered with no reserve, it sold for a bargain £1100.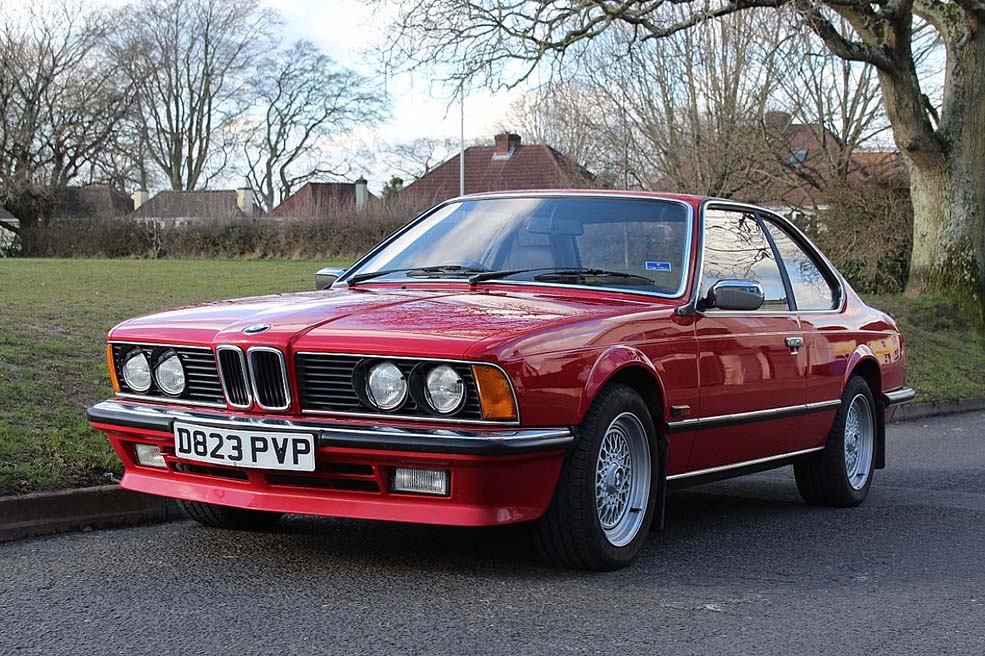 Having covered a mere 48,000 miles, this 1987 pre-Highline BMW 635CSi automatic was a real rarity. It was in excellent condition and wore the correct TRX tyres, so it was no surprise when it sailed past its £17,500–18,000 to sell for £23,400.
Complete with a full photographic restoration record, this 1955 Wolseley 4/44 was described as one of the finest examples SWVA had ever seen. It sold for £11,000 – well in excess of its £4000–5000 guide.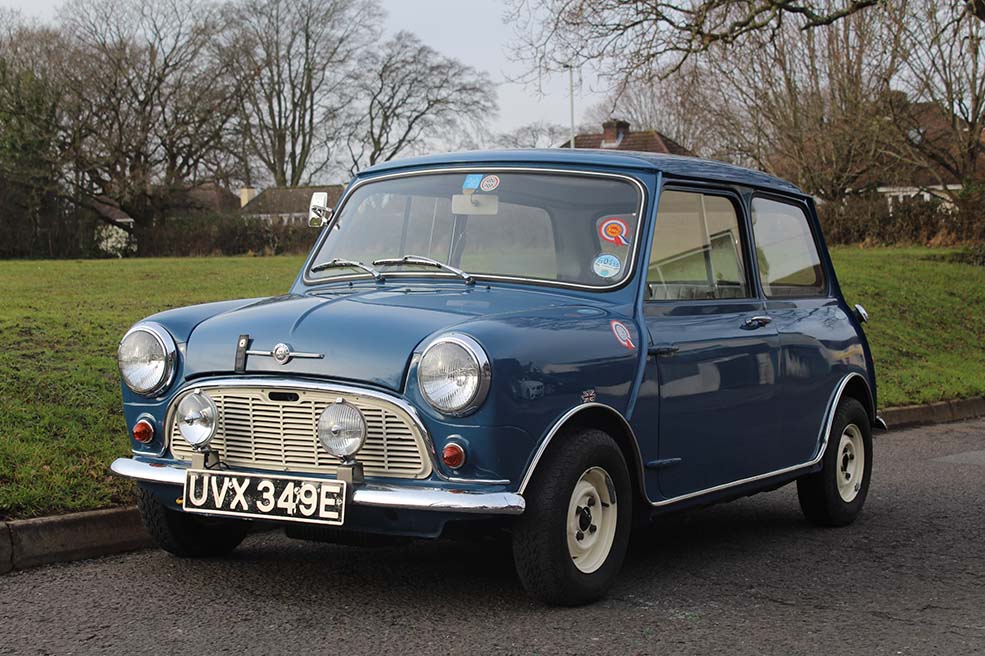 A late 1967 Mk1 car styled to replicate an early 60s weekend racer, this subtle 1967 Morris Mini-Minor had been fitted with a 970cc Cooper S engine to almost double its factory power output. At an estimated £8700–9500 it attracted plenty of interest, soaring to a £16,200 hammer price.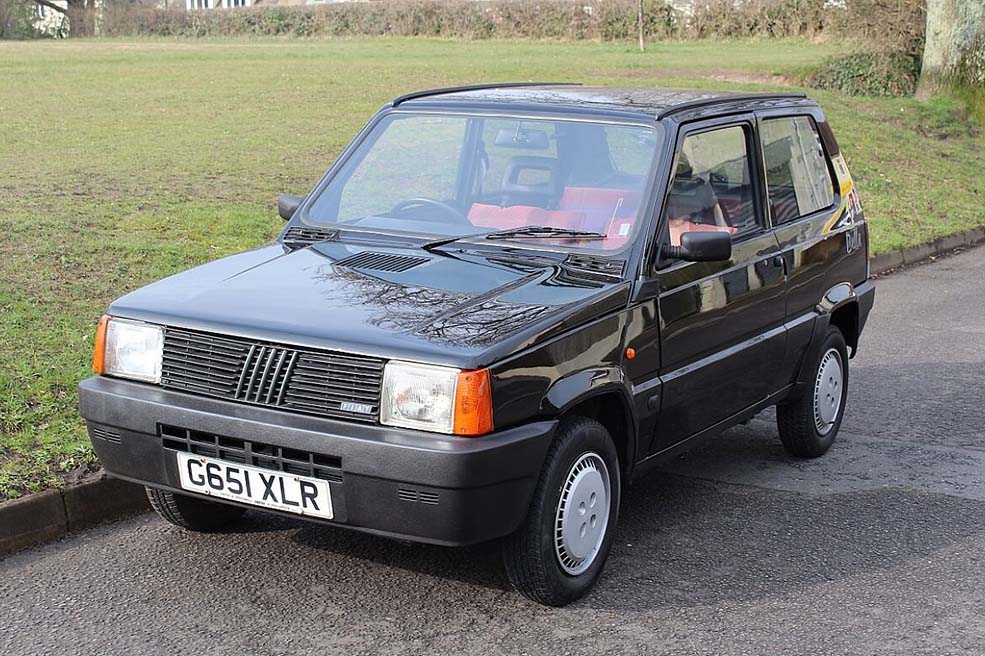 Another great starter classic was this special edition 1989 Fiat Panda Bella. Basic but charming with very bold pink and purple seats, it was offered with no reserve and sold for £1900 plus premium.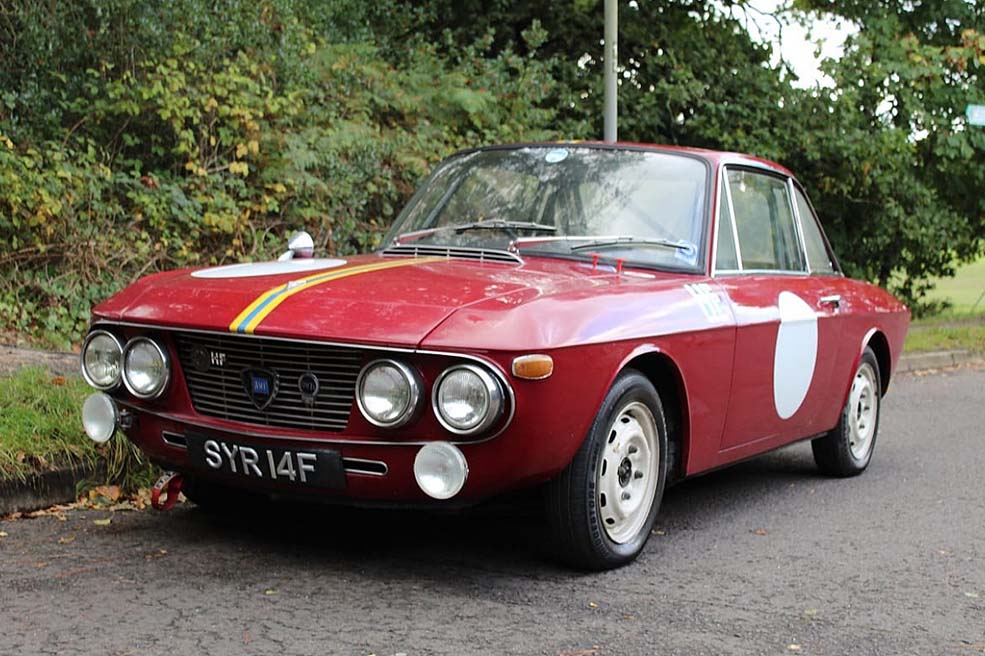 An original right-hand-drive Rallye 1.3 HF model, this 1967 Lancia Fulvia had been prepared for rallying and very well kept, retaining its original aluminium doors, bonnet and boot. Rare and desirable, it sold for £25,600 against a £16,500–17,500 estimate.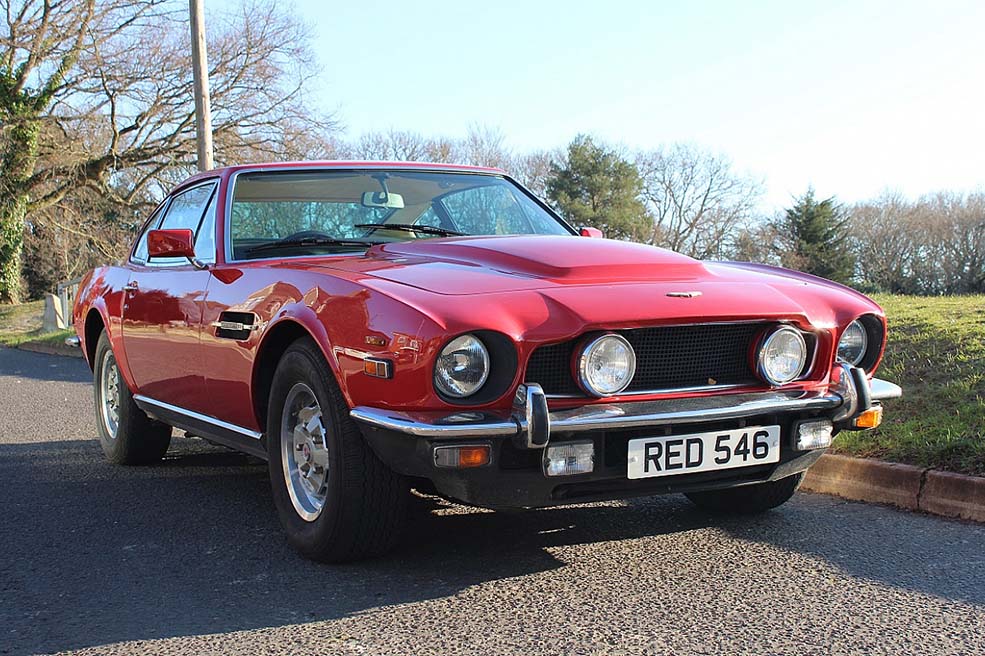 The sale's headliner had to be this 1980 Aston Martin V8 Auto, which had been in the hands of just two owners for 38 years. In very presentable condition and retaining its RED 546 numberplate, it sold for an impressive £59,000.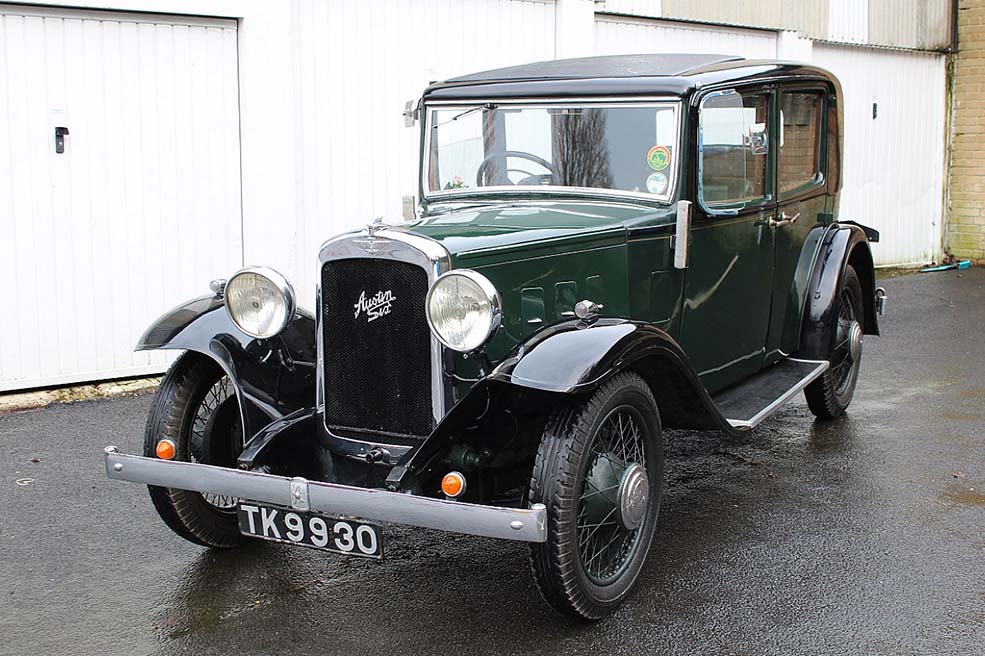 The oldest car in the sale was this 1933 Austin Six Westminster, one of just 50 built. In superb condition with matching green leather upholstery, it was estimated at just £5900–6500, but went on to sell for an outstanding £23,500.