A 1960 Bentley S2, owned by legendary rhythm guitarist, vocalist, and songwriter for The Kinks, Sir Ray Davies, will go under the hammer at Silverstone Auctions' May Sale, taking place at Silverstone circuit on 13th May.
The car was bought by Sir Ray in 1970 after the Kinks' single Lola went to Number 1 in the charts around the world. He was persuaded by his family to invest in a big car, unusual for him as he didn't actually drive at the time, in fact he didn't start driving until he was 44 years old!
"I succumbed to the pressure and purchased a second hand Bentley from Hadleigh Green Garage in Barnet. My then wife drove it on my behalf because I was unable to drive at the time," said Sir Ray.
"We lived in a little semi in Muswell Hill and the neighbours were in shock and awe when they saw this huge black Bentley drive up along the narrow shingle path to the house. We subsequently went on holiday in the Bentley to Cornwall, an exotic spot in England which was our family outing with my two daughters in the back with their buckets and spades."
It was also in this very car that Sir Ray wrote the next single after the hit Lola as he explains: "While on our holiday in Mullion in Cornwall I sat in the back seat of the Bentley and wrote a follow up to Lola called Apeman on a Spanish guitar which I carried in the back."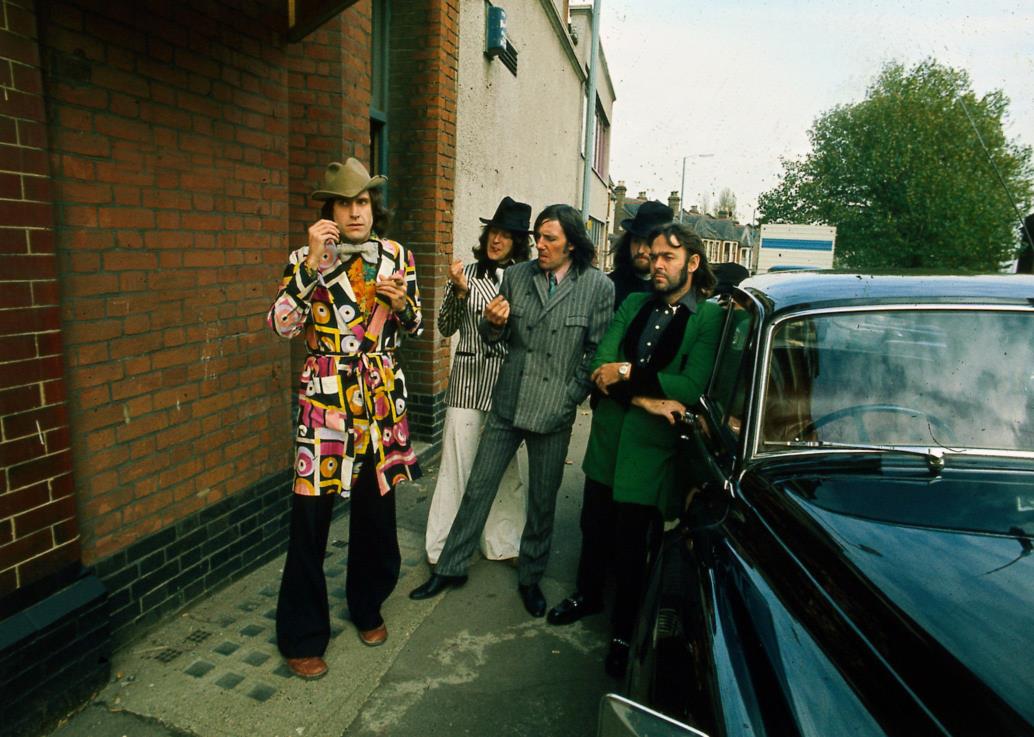 Not only that but The Kinks used the car in a photo shoot for the Preservation album and it still exists in some old black and white footage of the band posing as gangsters outside KONK studios in London. It was even used occasionally as a tour bus by the band.
"When I moved to Surrey in the 70s the car came down with me, I still could not drive, I had never driven the car which gives it some element of Kudos. It was occasionally taken out for special events like weddings and family outings. The Kinks took it once on the road in England but the fans started writing on the car with lipstick and our then manager Ken Jones promptly retired my car to the garage," added Sir Ray.
The Bentley has been in long-term storage since 1991 and now requires some restoration work. It is offered for auction direct from the ownership of Sir Ray, estimated at between £25,000 and £30,000.
Commenting on the sale of the car, classic car specialist at Silverstone Auctions, Arwel Richards, said: "It is rare to auction a car direct from rock royalty and this Bentley offers an incredible opportunity for rock 'n' roll fans and Bentley aficionados alike. At Silverstone Auctions we pride ourselves on offering unique and highly collectible cars like this for public sale."
For more information on the car please Silverstone Auctions