SILVERSTONE AUCTIONS,  SEPTEMBER 2ND
Silverstone Auctions upmarket Salon Privé event at Blenheim Palace is where the seriously well turned-out parade their colour co-ordinated supercars in front of keen-eyed concours judges. But with many of the big spenders attending the event in 'day out' mode rather than indulging in a spending spree, there were buyers for only 54% of the auction cars.
Despite this, several record prices were nonetheless recorded at the Oxfordshire venue led by the £245,250 paid by a room (rather than phone) bidder for a rare 1989 Porsche 911 Turbo SE Cabrio with distinctive flat-nose treatment, one of only 10 made, for which £190,000 or more had been suggested.
Earlier, a two-way bidding struggle had taken place between room and internet bidders for ownership of a now cool and collectable Mitsubishi Lancer Evo VI Tommi Makinen World Rally Champ colours. The celebration edition roared past its lower guide price of £34,000 as the determined tent bidder emerged victorious with a final price of £46,688 with premium.
A 1963 Chevrolet Corvette Stingray with split-window Coupe bodywork was also applauded for making £102,938, almost £23,000 clear of the lower estimate figure and another UK auction record. Muscle car fans were also impressed with the £102,375 achieved by a multi-award winning 1969 Shelby GT500. Meanwhile, enthusiastic phone versus room bidding for a Lamborghini Urraco P250 pushed its price £11,000 beyond its lower estimate to sell for £96,188, drawing more applause, while its far more agricultural stablemate, a Lambo 1R tractor, also attracted lively bidding to sell to a telephone contestant for £20,813.
As at Beaulieu, international interest was also strong at Blenheim, where a 1972 Rolls-Royce Corniche sold to Australia for £37,125, and a 1974 Porsche 911 S 2.7 found a new home in California for an upper estimate-beating £87,750. In fact classic Porsches performed strongly in the wheel-tracks of the record-busting Flat Nose with a 356B 1600S Coupe selling for £118,125 and a 1960 356B Super 90 Cabrio sailing past is £160,000 lower estimate to achieve a final sale price of £191,250 after a two-way battle in the sale room.
Indeed, one of the longest and most intense battles of the afternoon was fought over a 1988 911 Type 930 Turbo Targa in £500 increments until a room bidder had to concede to an internet player who ended up paying £93,375 during what amounted to a £2.75m afternoon. For where cars sold, several of them did so for strong prices.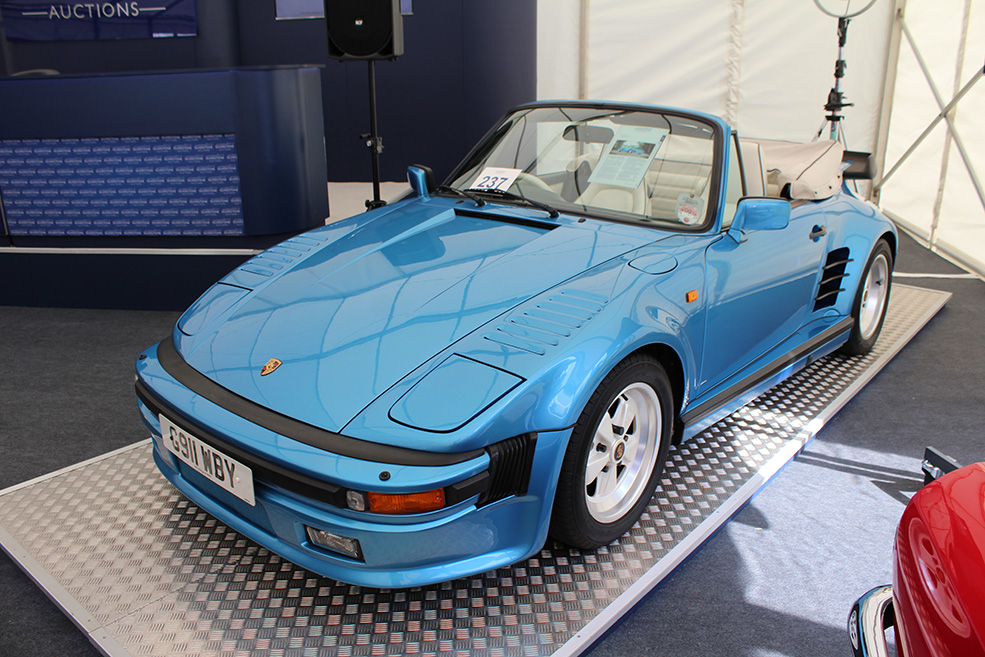 Considered by Porsche aficionados to be the Holy Grail of 930-generation 911s, a 1989 Turbo SE Cabrio with the desirable Flat Nose bodywork was seriously contested until hammer fall at £218,000, costing the winner £245,520 with premium.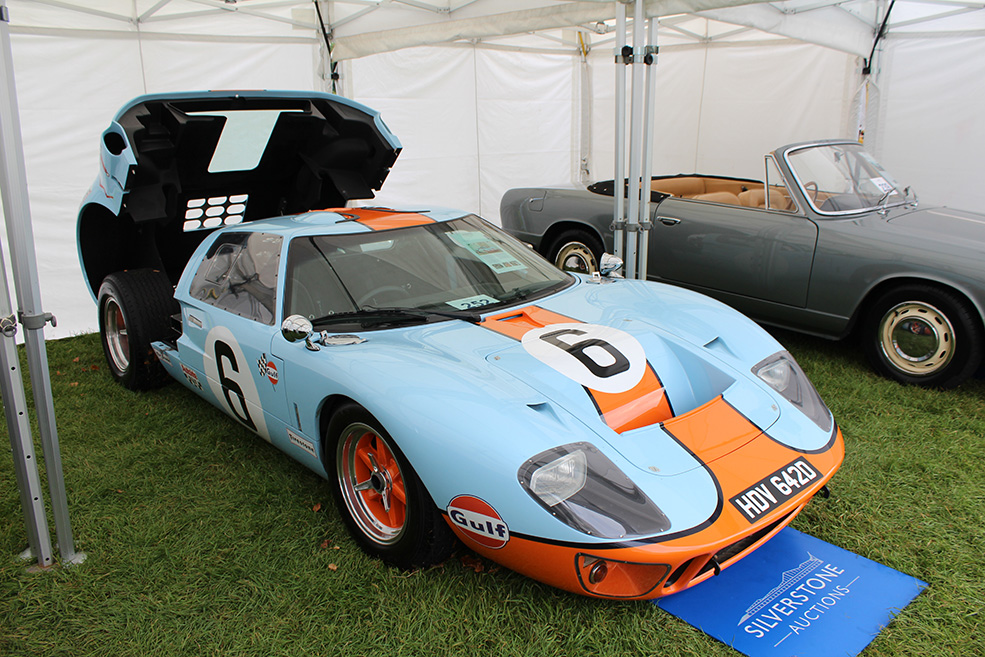 Not a multi-million dollar genuine Ford GT40 from the period, but the next best thing surely was a 2012-constructed and officially-sanctioned Superformance Continuation GT40 Mk1 bought for £126,000.
Despite its infamous turbo lag, the BMW 2002 Turbo was the hot ticket of its day. Looking quite original and with the Munich firm's 'Motorsport' striping, 1974 35,000-miler fetched a turbocharged £81,000.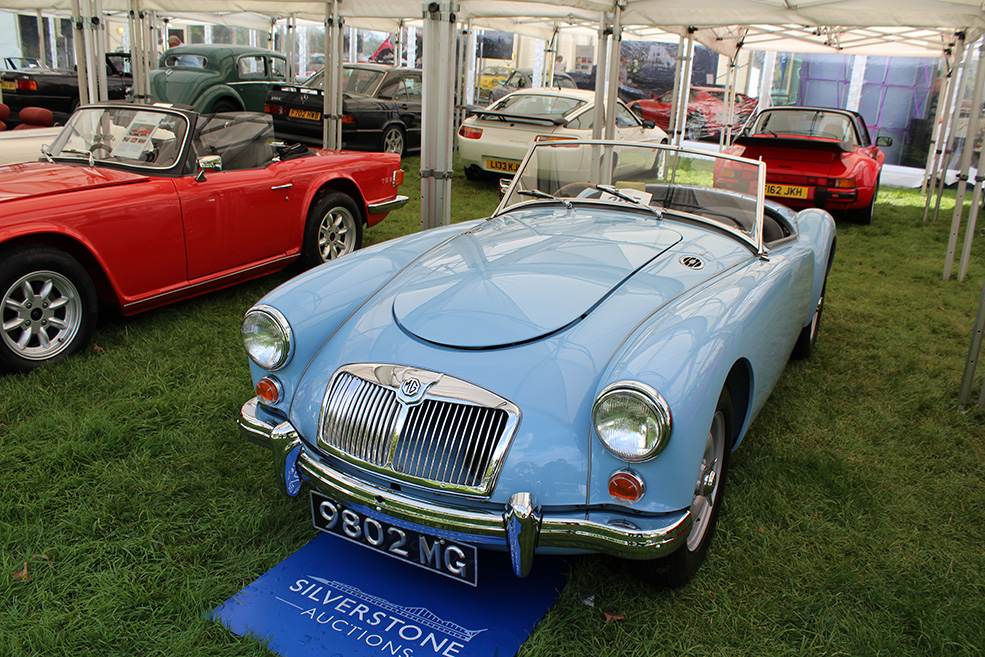 Superbly restored 1960 MGA 1600 Mk1 in Deluxe spec had been a concours winner, hence the £47,813 paid by a new owner.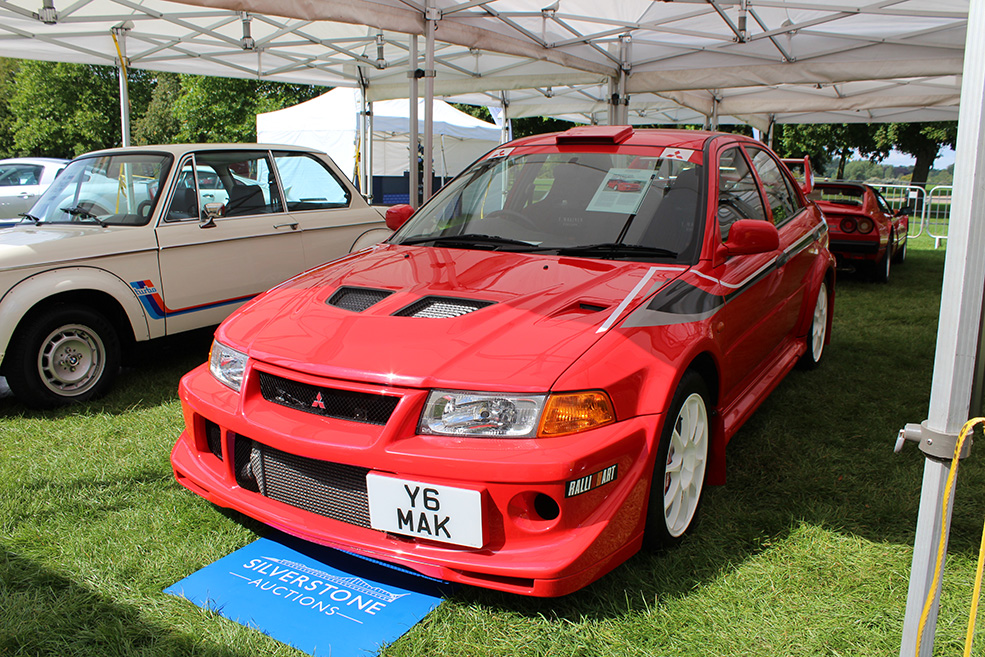 Modern classics continue to surprise at auction and the £46,688 result of a UK-market Tommi Makinen Edition 2000 Mitsubishi EVO VI.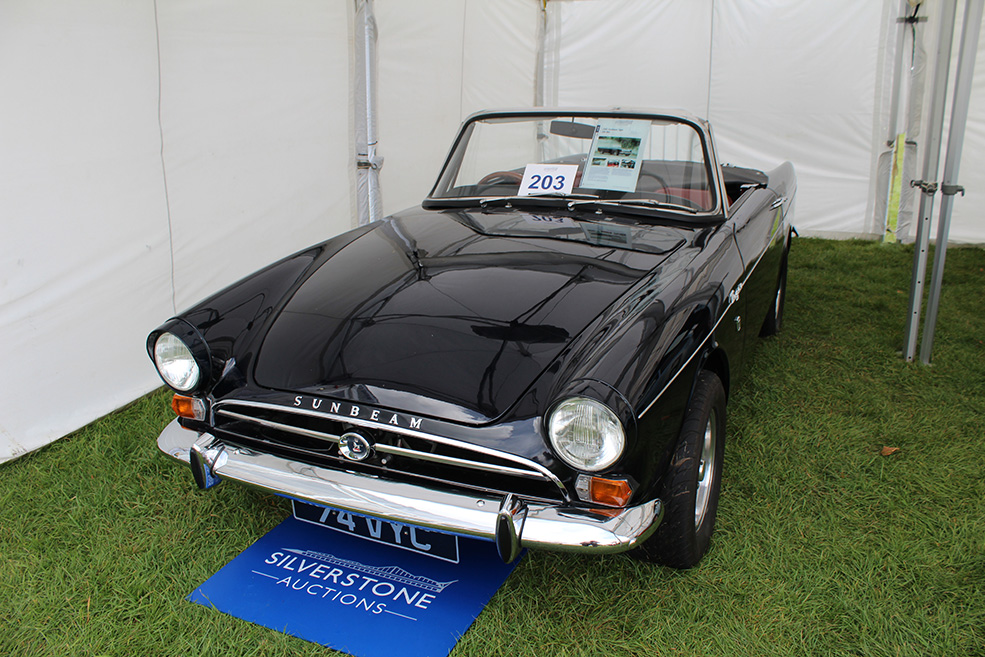 The ultimate Sunbeam Alpine was the rally and race-proven Tiger. A 1965 Ford 260ci powered Mk1 Tiger changed owners in Oxfordshire for £39,417.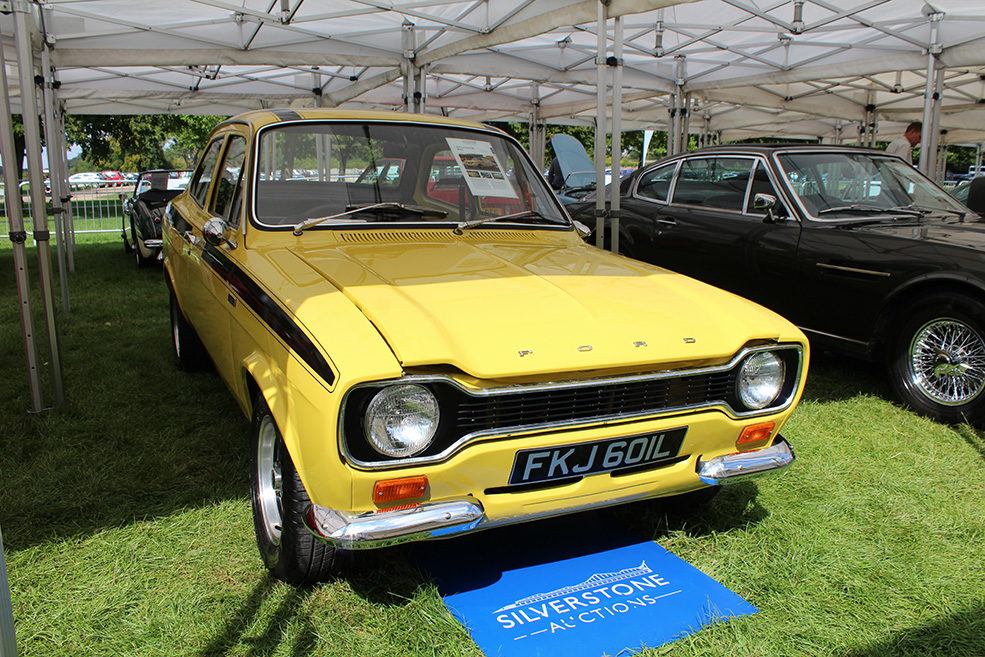 A 1972 Ford Escort Mexico Mk1 had been treated to a most diligently executed restoration to the highest standards and deserved its £38,250.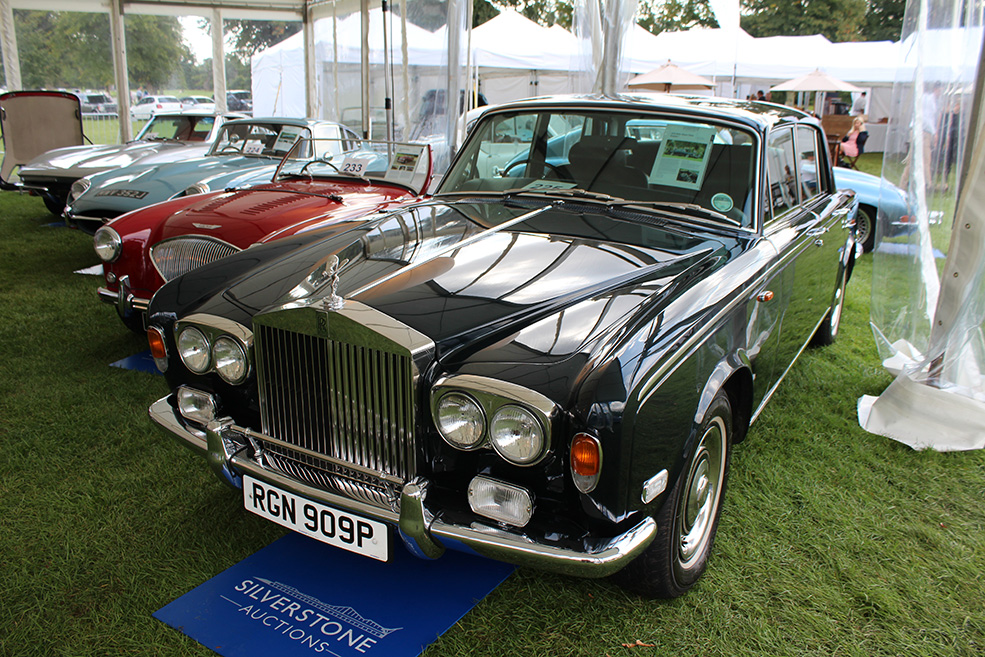 Rock star and petrolhead Jay Kay's 1976 Silver Shadow I, starring in an upcoming Jamiroquai pop video, certainly rocked at Blenheim by selling for £34,313: incredible money for any Shadow.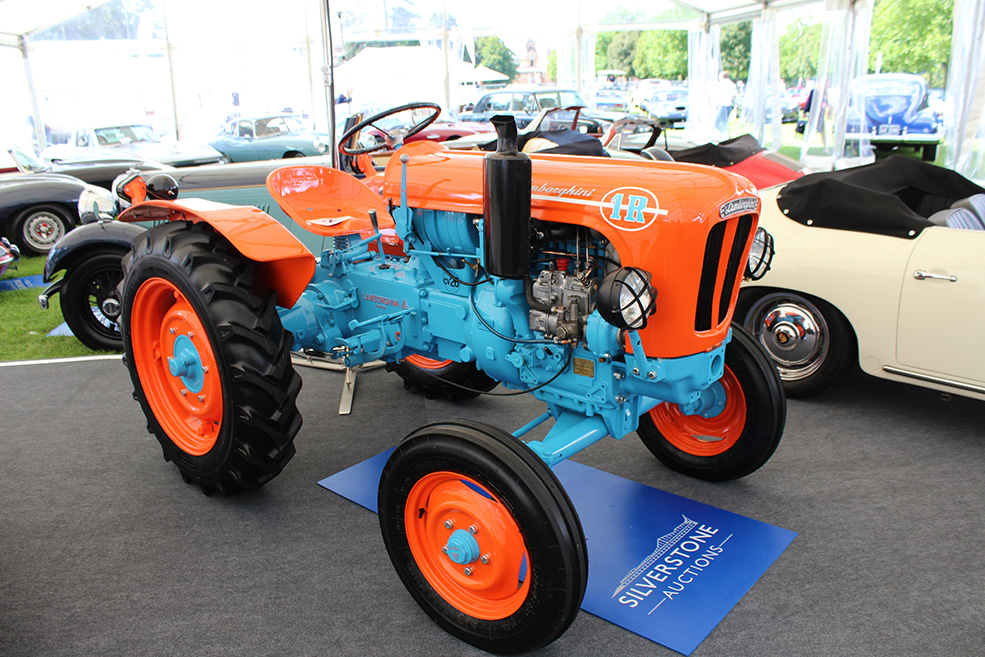 Every Lamborghini owner simply must have one. A 1966 Lambo 1R Tractor, unlikely to ever dirty its wheels following Italian restoration,