SILVERSTONE AUCTIONS CAR SALE, JULY 29
A Sir Elton John-owned 1972 Ferrari 365 GTB/4 Daytona selling for £551,250 was not the only result to generate enthusiastic applause from Saturday shoppers.
A 1987 Ford Sierra Cosworth RS500 'original' also smacked gobs by accelerating past the magic £100,000 barrier during a fierce tussle only resolved by an online bidder from Australia paying £114,750.
Meanwhile, a rare right-hand drive 1973 BMW 3.0 CSL inspired rapid-fire bidding from multiple sources until sold to a combatant in the seats for £137,250 – almost double the lower estimate.
A 1991 vintage Vauxhall Lotus Carlton with only 4500 miles of exposure to the reality of potholes, stone chips and supermarket trollies also made a quite astonishing £72,000.
By the time the Group C racers were splashing around the circuit with their headlights ablaze, 33 of the 53 Saturday car lots auctioned had sold for £2.33m.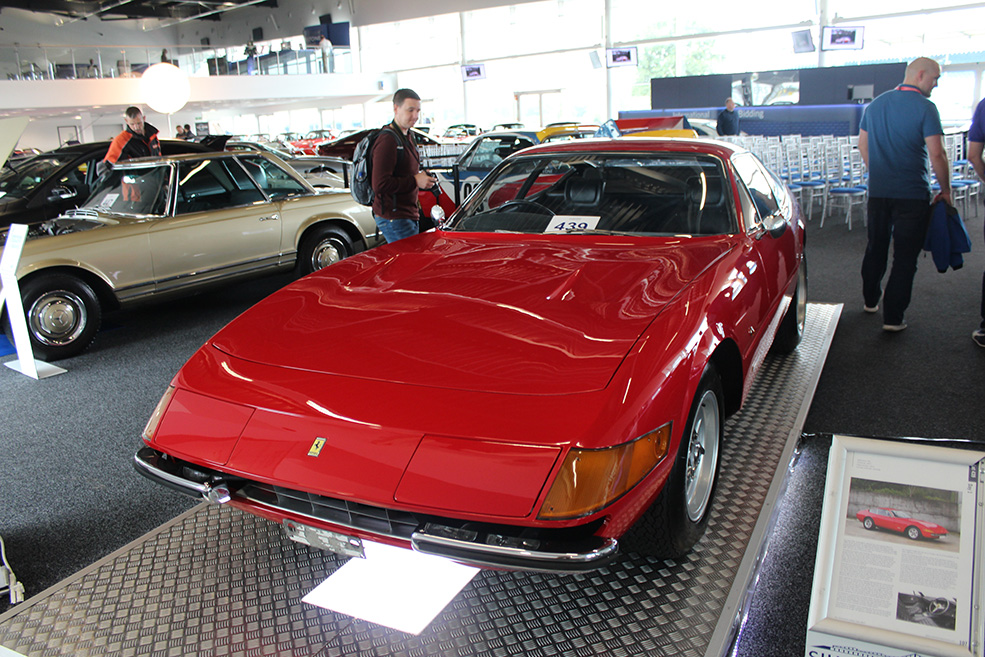 Former Sir Elton John ownership may have helped a 1972 Ferrari 365 GTB/4 Daytona raise an applauded £551,250.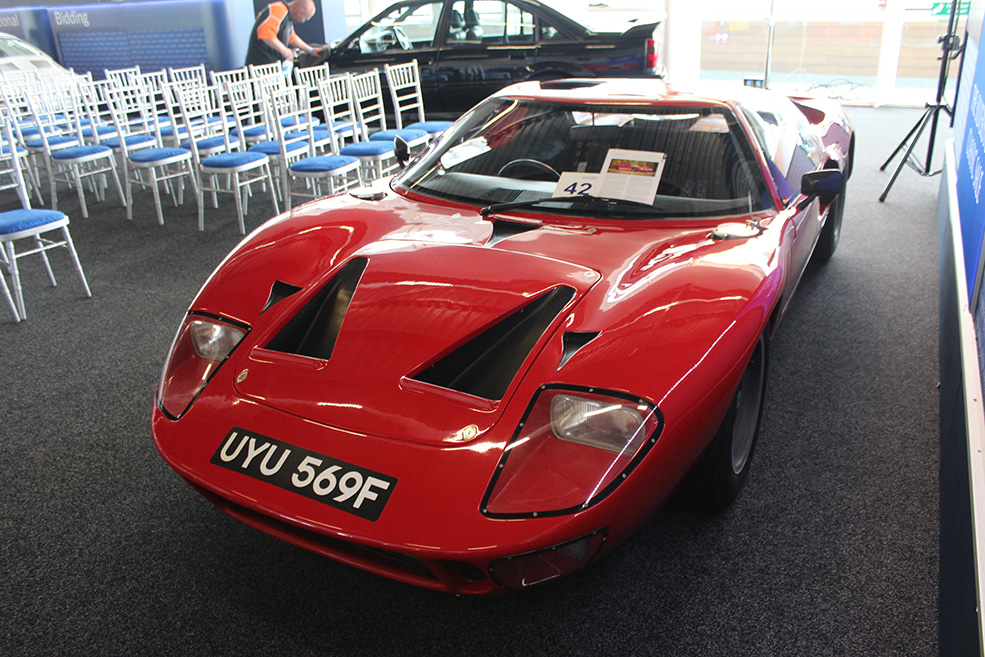 Not a real 1960s GT40 – but not to be confused with a plastic-bodied replica – this 1989 Safir GT40 with Mathwall 5.7 V8 was one of only 40 officially Ford-sanctioned cars that were permitted to be called 'GT40 MkV Powered by Ford', hence the £225,000 paid.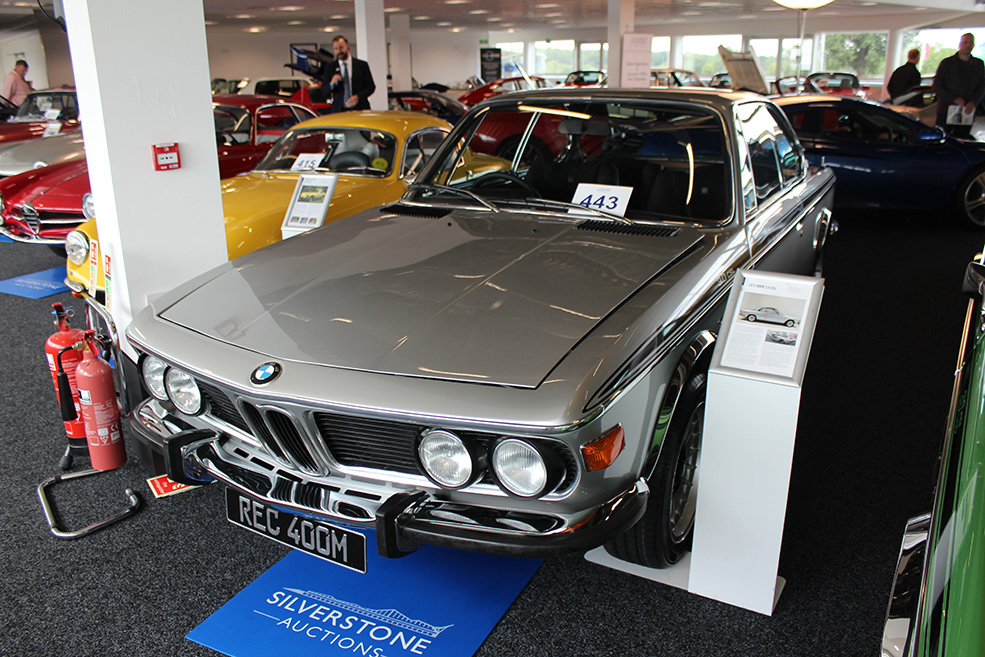 Stunningly restored and one of only 151 RHD cars imported in 1973, this BMW 3.0 CSL fetched £137,250.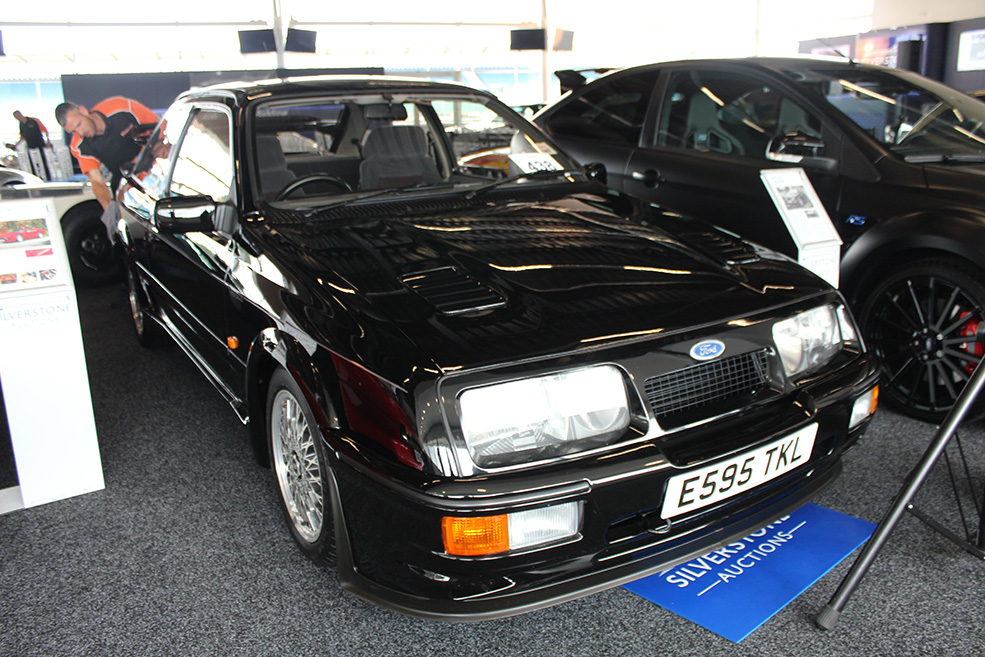 An extraordinarily original 1987 Ford Sierra Cosworth RS500 with 10,733 miles that had been parked up for 26 years before being sympathetically recommissioned prior to auction sold to an Australian online bidder for £114,750.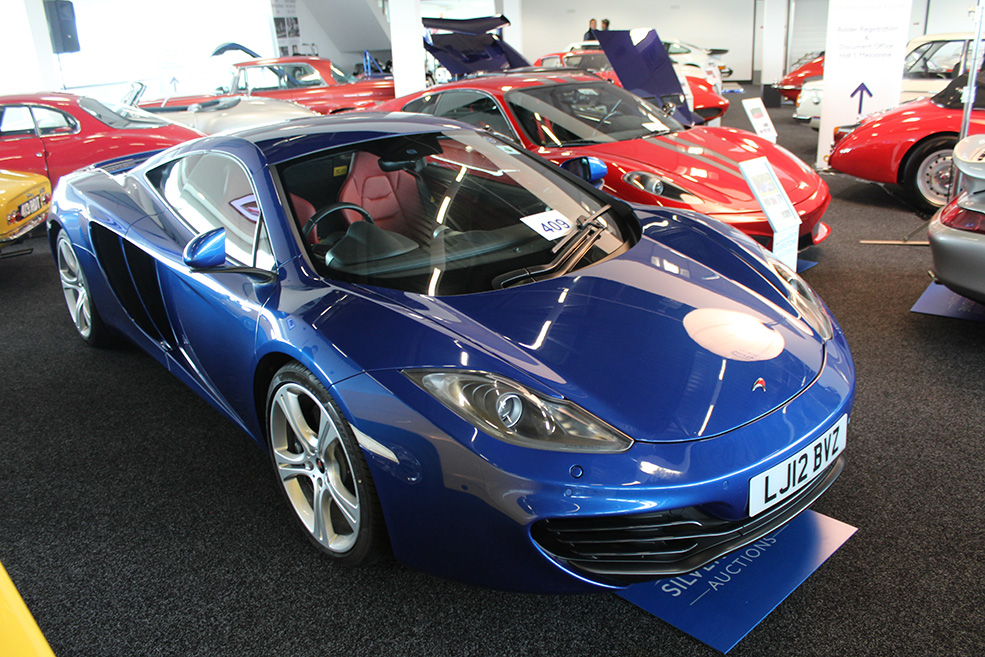 Powered by a twin-turbo 3.8 V8 that's good for 0-124mph in 8.9s, the MP4-12C was McLaren's first production car since the legendary McLaren F1. A 22,880 miler cost a second owner a less than retail £96,750.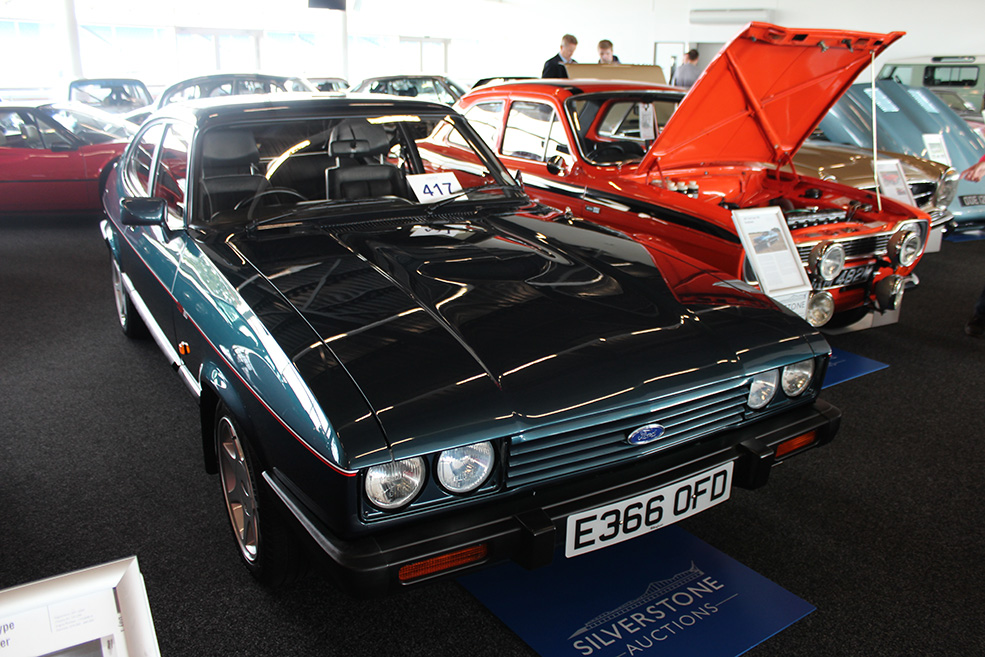 Pro-refinished (not restored) by Capri Doctors Restore-A-Ford, a 1987 Capri 280 Brooklands was claimed to be correct in every detail. Backed up by invoices and colour photos, the iconic Ford powered past its lower estimate by £20,000 to eventually sell for £55,125.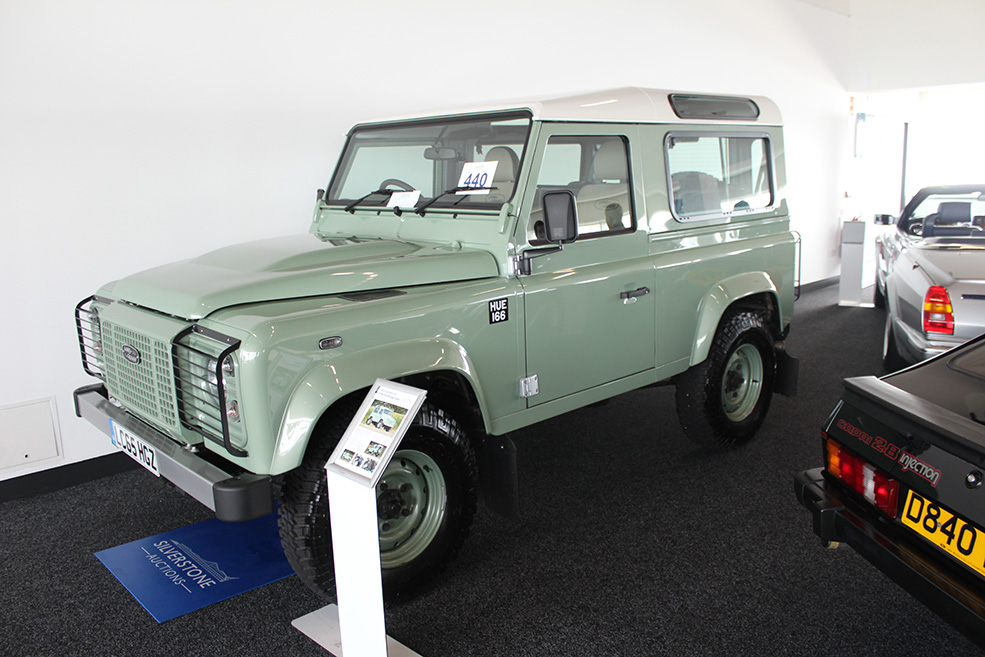 Land Rover marked a 67-year production milestone with a 400 run of Celebration Limited Editions. Having recently upgraded to the 110 four-door, celeb Rowan Atkinson sold his 2015 Defender Heritage 90 two-door for £48,000.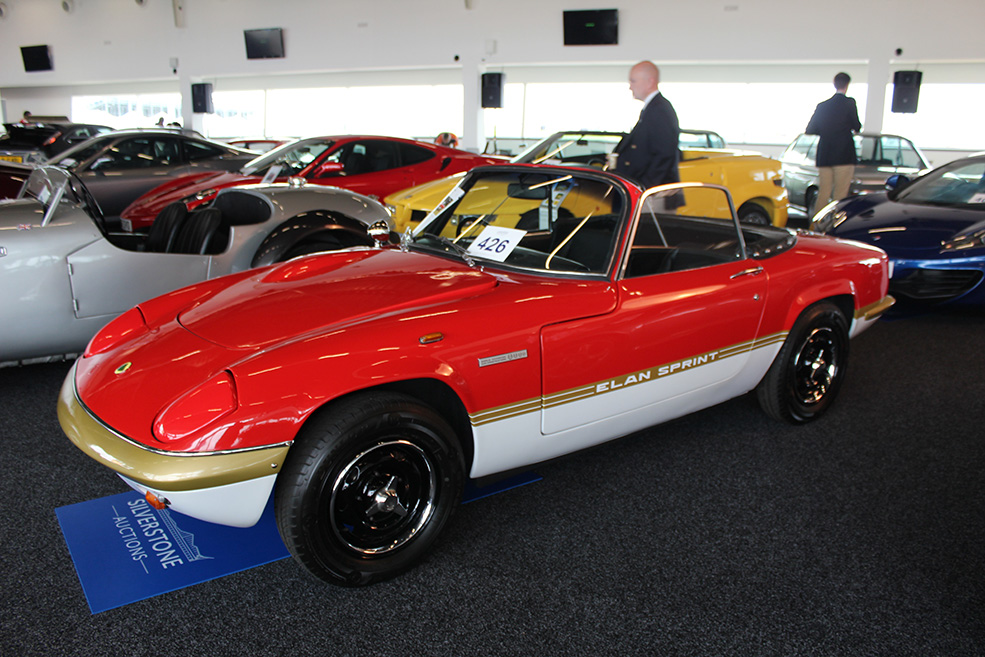 Another high performer was a Lotus Elan S4 that had been factory converted to a Sprint before being first sold in 1970. In recent receipt of a three-year £30,000 restoration, it fetched £47,250.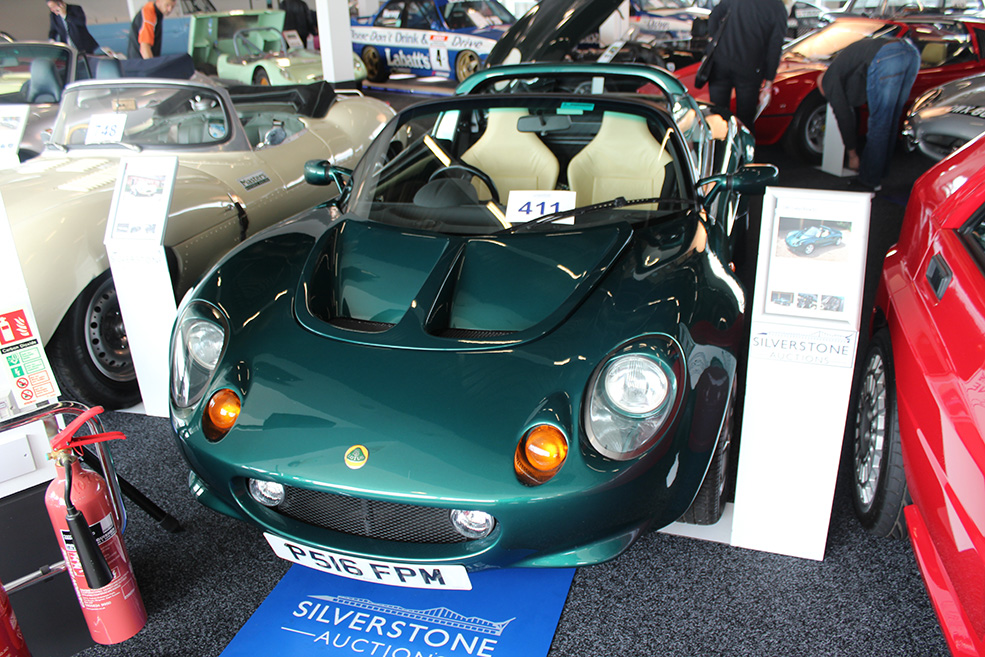 With 1633 mileage on the odometer since new and in cosmetically unmarked condition this 1997 Lotus Elise S1 Lightweight sold for top estimate £24,750.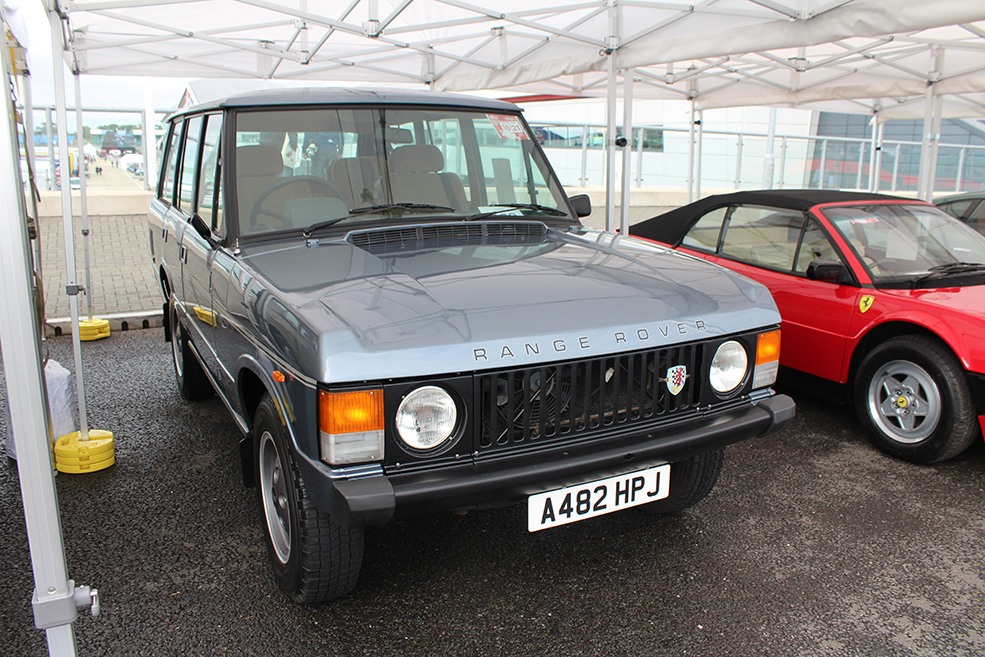 An 83,000-mile restored 1983 Range Rover 'In Vogue' with factory-issued picnic hamper was landed for £16,875.