SILVERSTONE AUCTIONS, PORSCHE SALE, 21st OCTOBER
Over 300 Porsche Club Great Britain members joined regular auction circuit bidders at the Silverstone Auctions Porsche sale, which is held in association with the PCGB. International interest at this annual buying opportunity for Porsches was high with on-line and telephone contestants from Denmark, Poland and Indonesia slugging it out with those in the room, who had made the journey and invariably won bidding battles.
Whilst rear-engined 911s made up the bulk of the collector cars on offer, and indeed an air-cooled 911 Type 993 Turbo S stunner headed the table with a £253,125 result, front-engined 924s and 944s also performed particularly well this time led by a £56,250 1981 924 Carrera GT.
Although the reserves sought by vendors of all three 928 4.7 and 5.0 V8s were too optimistic to be met or bettered by buyers. Whereas 82% of the car section preceding marque-related automobilia sold out and an average of £67,275 was spent per collector Porsche bought.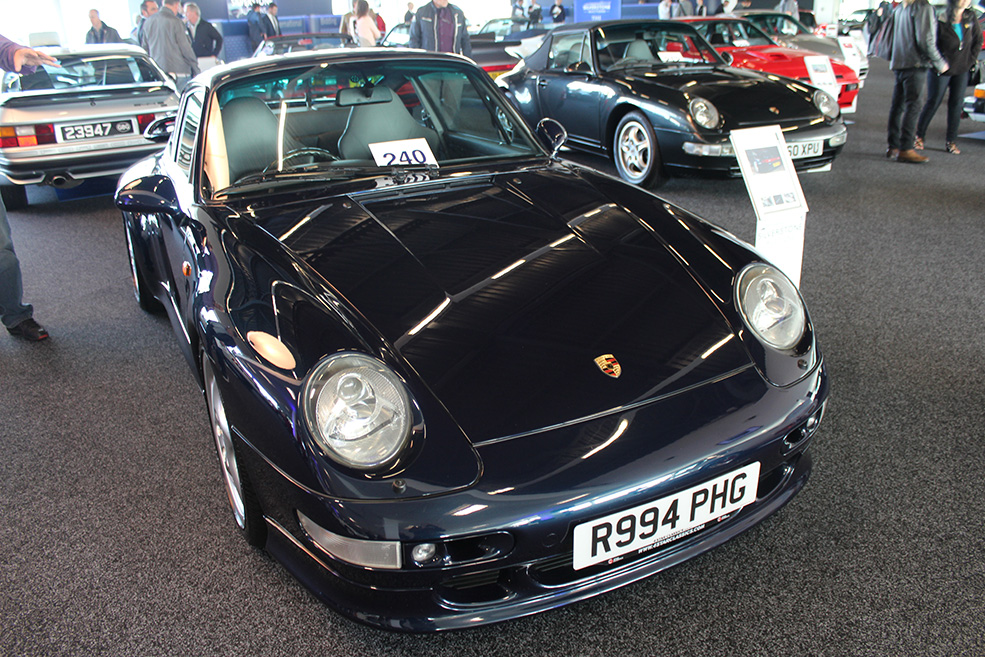 Top priced Porsche during a £2.5m afternoon above the soon to be former F1 pits garages at the Northamptonshire circuit was a still air-cooled 1998 911 Type 993 Turbo, one of only 25 right-hand drive 'Turbo S' built, which was eventually knocked down to a bidder at the sale for £253,125.

1992 Porsche 911 Type 964 RS Touring, one of only six such UK-supplied high performance versions of the 911 manufactured in right-hand drive, inspired a heated two-way bidding battle in the room after online and telephone contestants quite the game. The winner paid £219,375 with premium .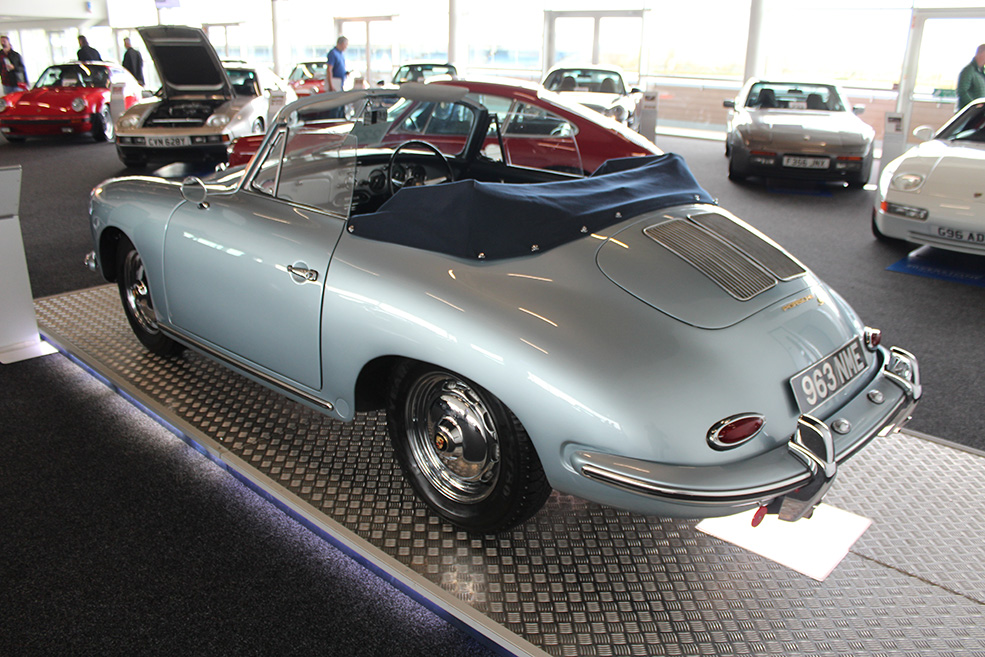 The 1962 356B Super 90 with T6-style Cabriolet bodywork with twin grilles on the engine lid that was repainted in 2013, rather than ever being fully restored, was knocked down to a new home for £163,125. Just under the auctioneers' pre-sale estimate.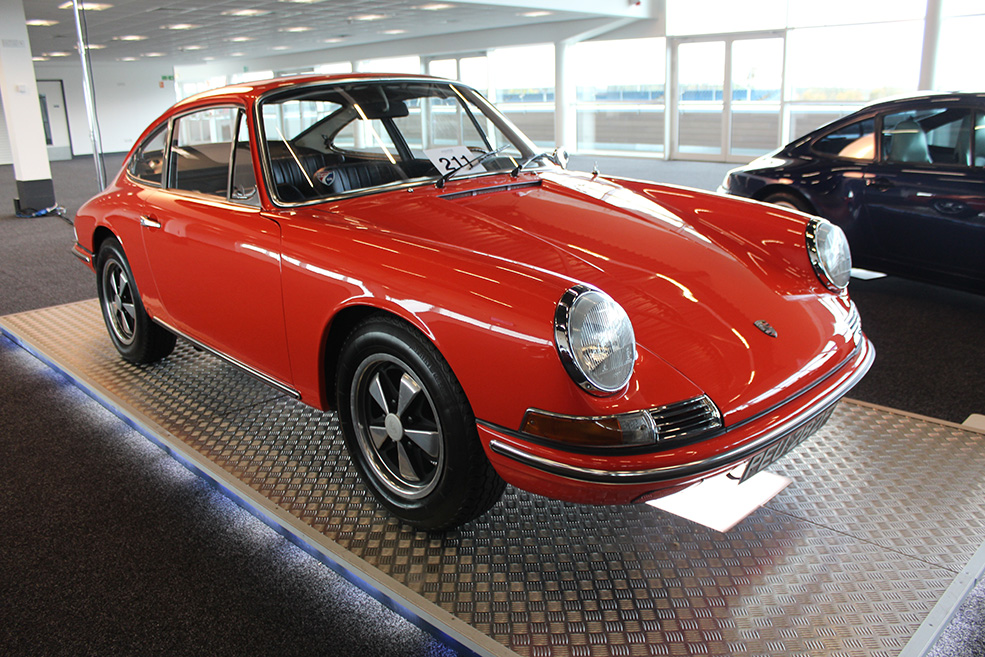 An ex-US market 1968 911 2.0 A-Series, one of the final Short Wheelbase Coupes built in very period Solid Tangerine with chassis and engine numbers still matching and benefit of factory-fit five-speed gearbox and 15ins alloys, sold for a more than top estimate £92,250.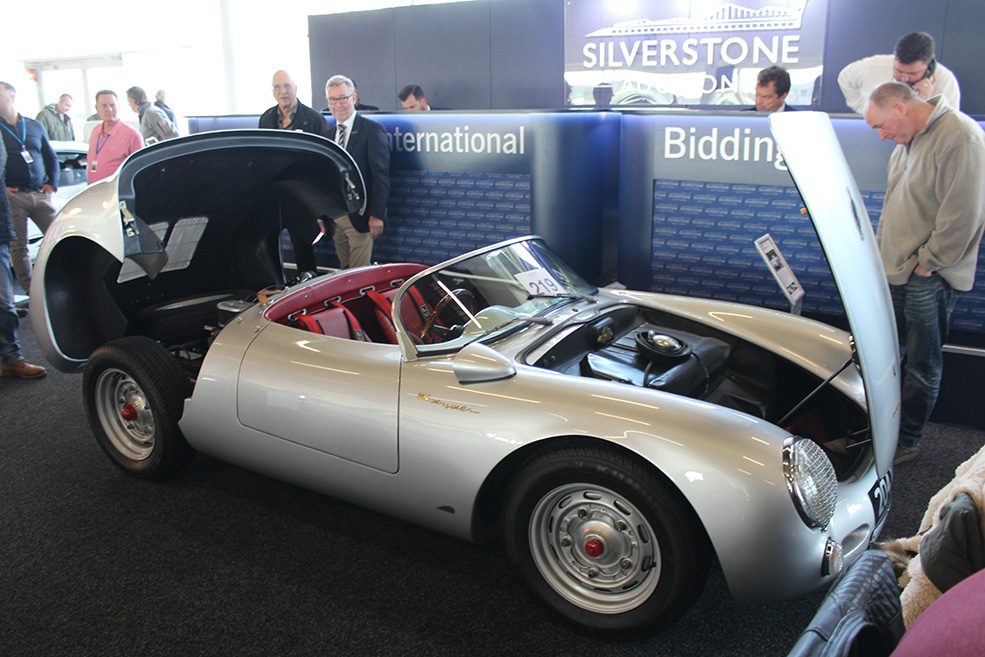 Former F1 Management Herbie Blash's 'Chamonix 550 Spyder' with 1915cc air-cooled motor in the tail had been put together in 2009 by Special Editions in the US from a Brazilian Porsche replica. Driven only 3500m, the convincing recreation sold for £43,875. A real one might cost you £5m.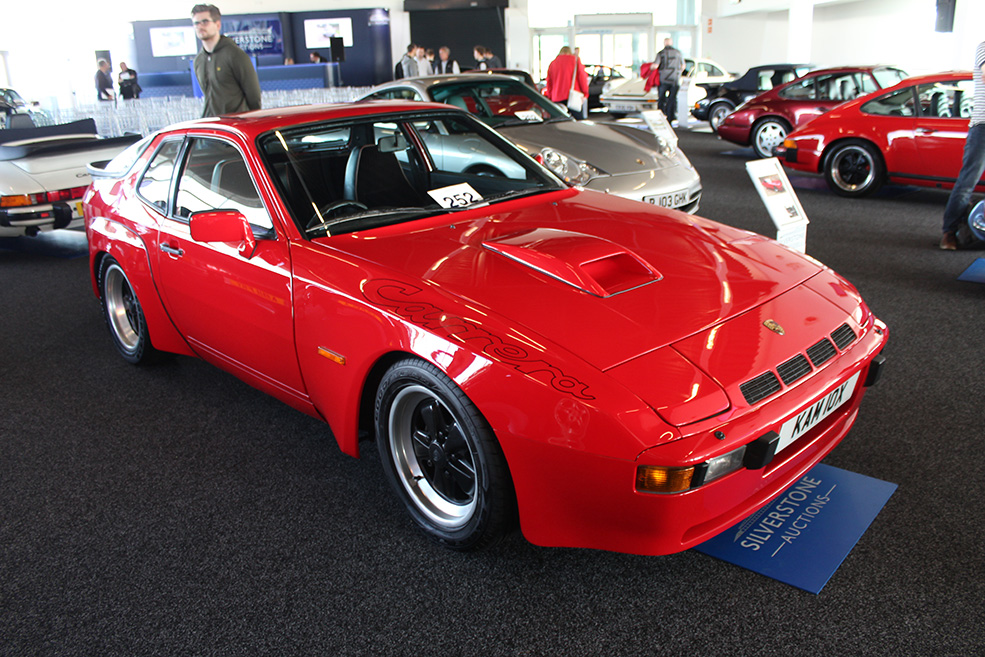 Concocted by Porsche to compete in Group IV at Le Mans, this 1981 924 Carrera GT with 2-litre turbo producing 210bhp (0-60mph in 6.5 seconds with 150mph potential) was boosted by recent expenditure that included a repaint. One of only 75 in right-hand drive, this ultimate 924 raised £56,2500.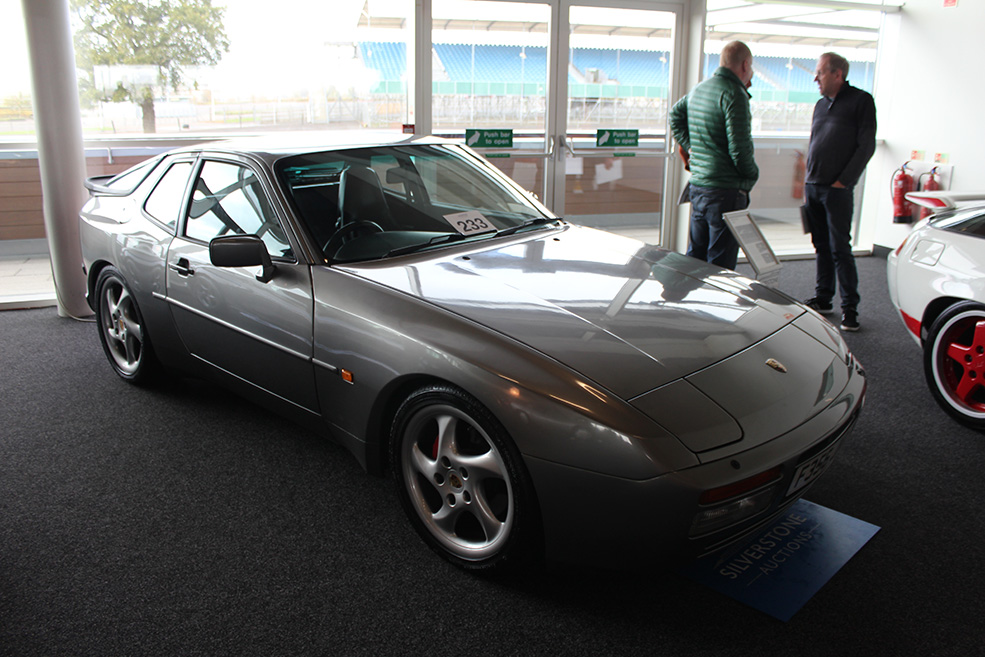 Emulating the Turbo Cup race cars with a total production run limited to 1000, 77 of them in right-hand drive destined for the UK market, this 1988 944 Turbo S Coupe painted in Slate Grey with Black leather interior and 112,000 total mileage attracted £18,563 with premium, forecast money.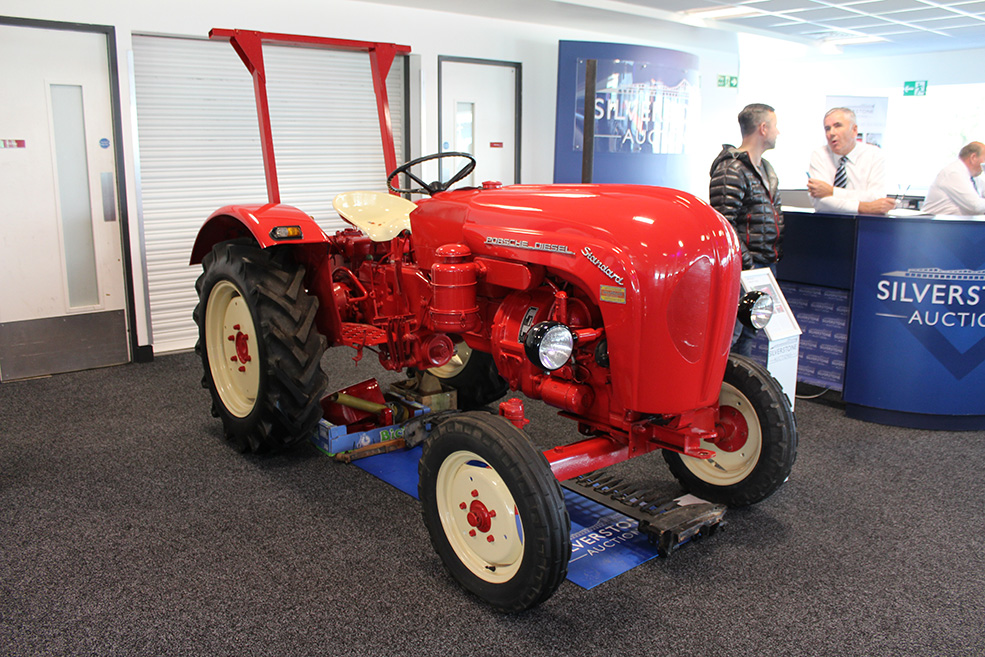 No Porsche collection can be truly complete without a tractor. This 1962 Porsche 'Standard J' 3-cylinder minter had been fully restored, deservedly overtaking the top estimate by making a far from agricultural £15,525. By sale end, 37 Porsches, 63% of the 59 on offer, had sold for £2.49m.