SILVERSTONE AUCTIONS, COMPETITION CAR SALE, JULY 27
A much-rallied ex-works 1990 Lancia Delta Integrale Evo in Martini colours with Kankkunen WRC provenance caused a bidding war to break out in the Silverstone Wing.
Multiple phone, commission, online and bids in the saleroom pushed the hammer price well beyond the £120,000-150,000 pre-sale estimate.
There were audible gasps as a bidder in the back row offered a deal-clinching £200,000. The hammer crashed down and the Lancia was away for £225,000 with premium.
Another phone player spent £146,250 on the Tim Harvey BTC-raced 1991 BMW E30 M3 in Labatt's historic 'Please Don't Drink & Drive' livery.
A Dutch on-line contestant meanwhile paid £45,000 with premium for an historic race-prepped 1961 Jaguar Mk2 3.8 and a bidder in Australia secured an FIA HTP'd 1966 Mini Cooper in 1275S spec for £37,125.
By the time the Silverstone Classic competitors attending a pre-event reception and this – the first of three auctions – had emptied their glasses, half the old race and rally cars parked on the carpet had sold for £838,689.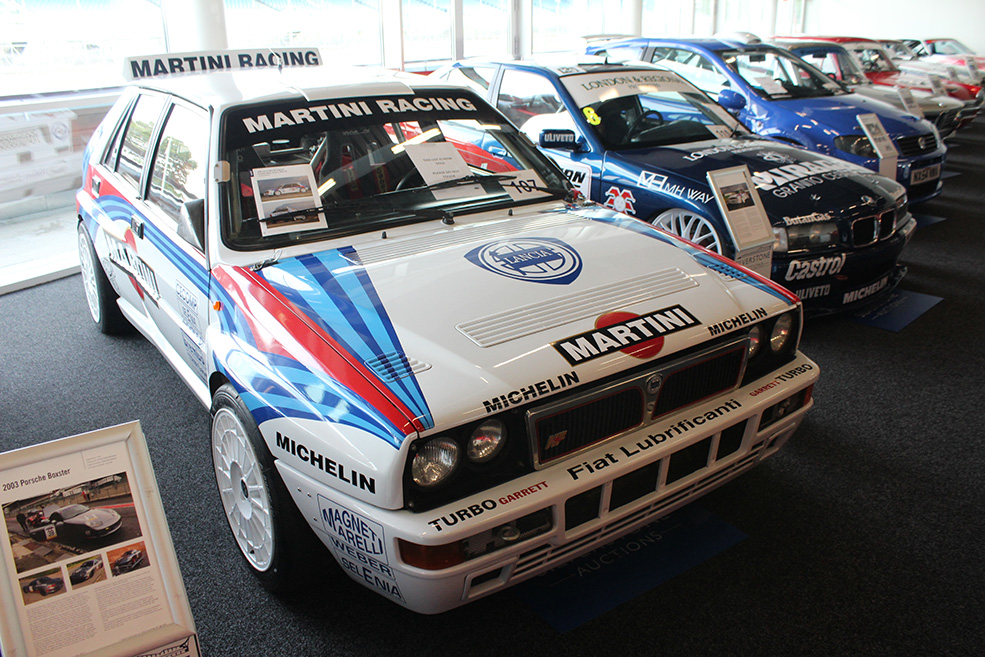 Ex-Lancia works and Juha Kankhunen-driven 1990 Delta Integrale 16v in Group A-spec with Martini paint job fetched £225,000 with premium, £75,000 over top estimate.
Vic Lee built but now battle-scarred BMW E30 M3 Group A 'original' from the 1991 season driven by ITV commentator Tim Harvey to an outright win at Silverstone made £146,250.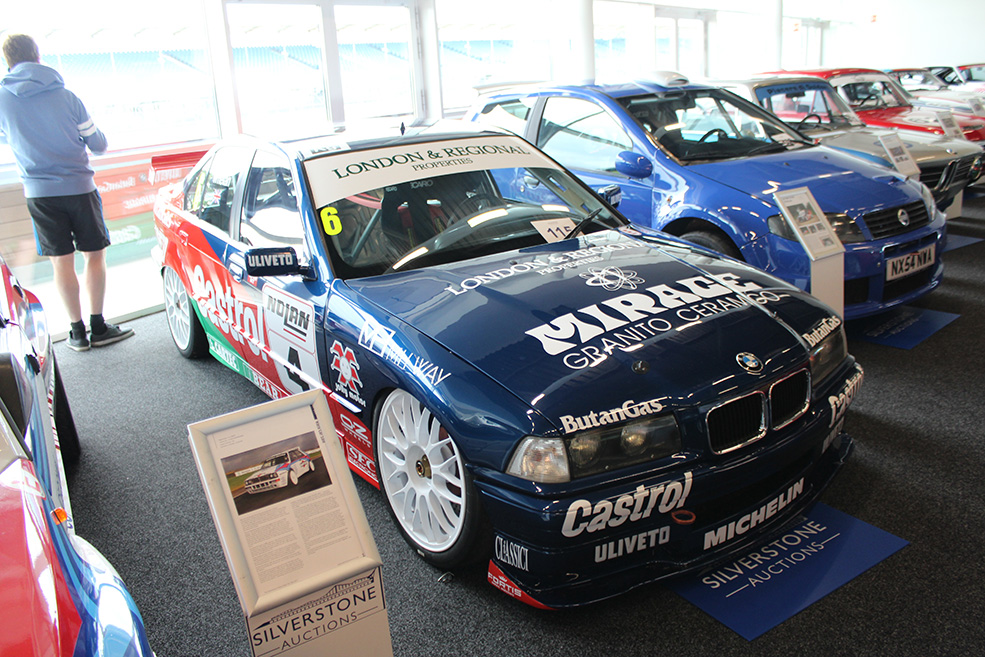 A stunningly restored BMW Super Touring E36 that was twice a winner with eight podiums in Italy in 1999 and Hungarian champ in 2004 made £92,250.
This 1961 Mk2 had been the subject of a photo-recorded five-year restoration that replicated period works Jags, but would be compliant for FIA-regulated events such as the Spa 6 Hours. With a 3.8 motor, early Moss box without overdrive and 30 gallon tank, the Coventry Car was rehomed for £45,000.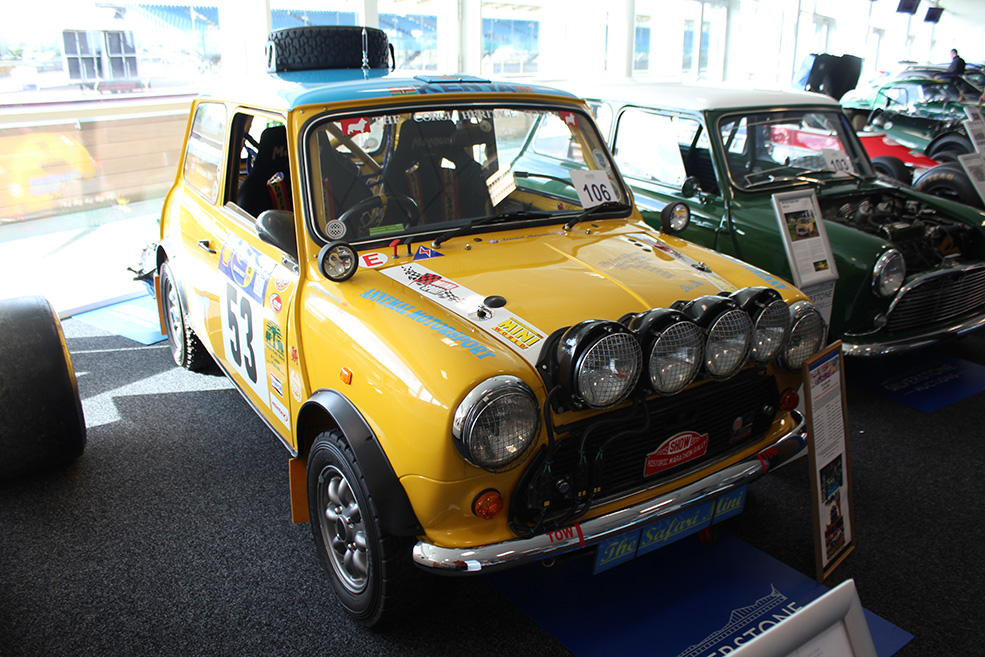 Veteran of five East African Safaris from 1997-2003, this 1995 Mini Cooper had been restored to 1997 Safari spec when sponsored by Corgi Models before selling for £18,563.