Christmas shopping came early at the latest Morris Leslie November sale in Tayside. Fortunately, the threat of rain did not deter the large crowd of buyers, who were there to bid for nearly 200 lots.
There were no less than three Jaguar E-types on display with one of the cars claiming top dog selling for a mid-estimate £62,540. A 1964 Austin Mini Cooper found a buyer at a very respectable mid-estimate £33,390 and a superb Austin Healey 3000 Mk II almost made top estimate when the hammer came down at £44,520.
Bentleys were also in demand with a 1996 Brooklands Auto cruising home to a mid-estimate £6856. The first Brooklands was introduced in 1992 and was named after the legendary racetrack in Surrey. A 1968 Daimler V8 250 also caught the eye as a promising restoration project, selling for an above estimate £2279. This model was the first Daimler to be based on the Jaguar platform, after the firm was bought from the Birmingham Small Arms Company in 1960.
Alvis cars often bring on a feeling of nostalgia, and the TB14 is no exception. Launched at the 1948 Earls Court Motor Show very few examples were built, probably because Britain was still in the grip of post-war austerity. GKW 294 also had only 4280 miles on the clock, which certainly attracted a lot of interest. In hindsight the drinks cabinet seems an unusual luxury option bearing in mind drinks like cocktails were rarely available in the late 1940s, but the car did not disappoint selling for a mid-estimate £44,520.
Other standouts included a superb 1987 Land Rover 110 Defender, which made its mid-estimate at £3816, a 1999 Mercedes SLK 230 Kompressor Auto that trumped its top estimate at £3815, a 1997 BMW 523i SE that romped home at £3,074 easily beating its top estimate, and a 1974 Hillman Imp Super with only 22,045 miles showing on the clock, which nearly made its top estimate at £7738.
We've selected some of our auction highlights below, but for a full catalogue visit Morris Leslie at: www.morrisleslie.com/auctions; or call 01821 642574.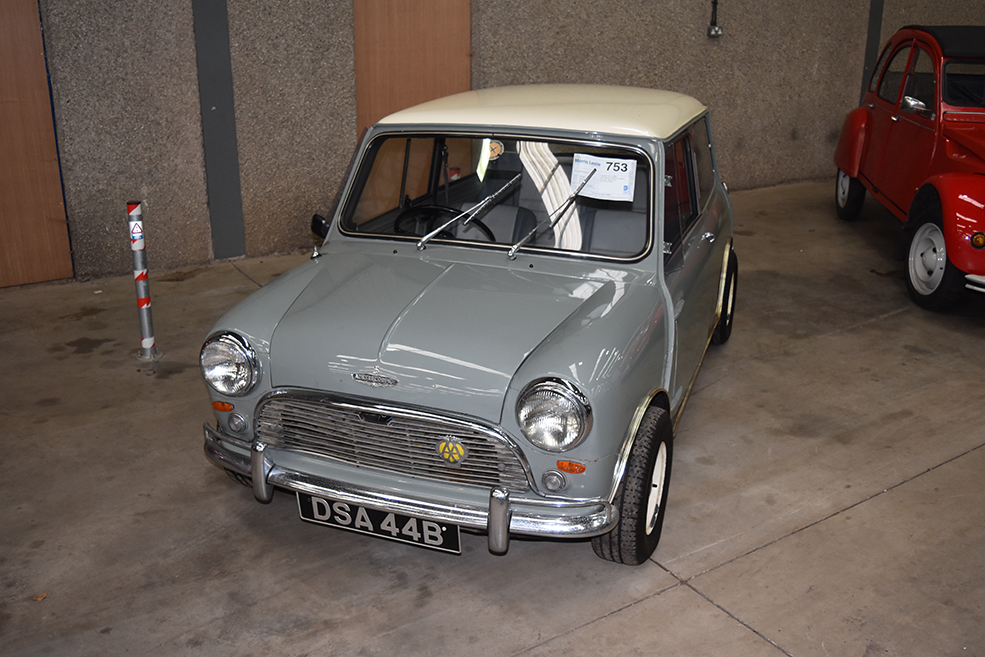 Old Mini Coopers continue to attract good prices, and this 1964 example was picked up for a mid-estimate £33,390 with only 74,776 miles to its credit. The car was fitted with the optional secondary fuel tank and a gold seal replacement engine.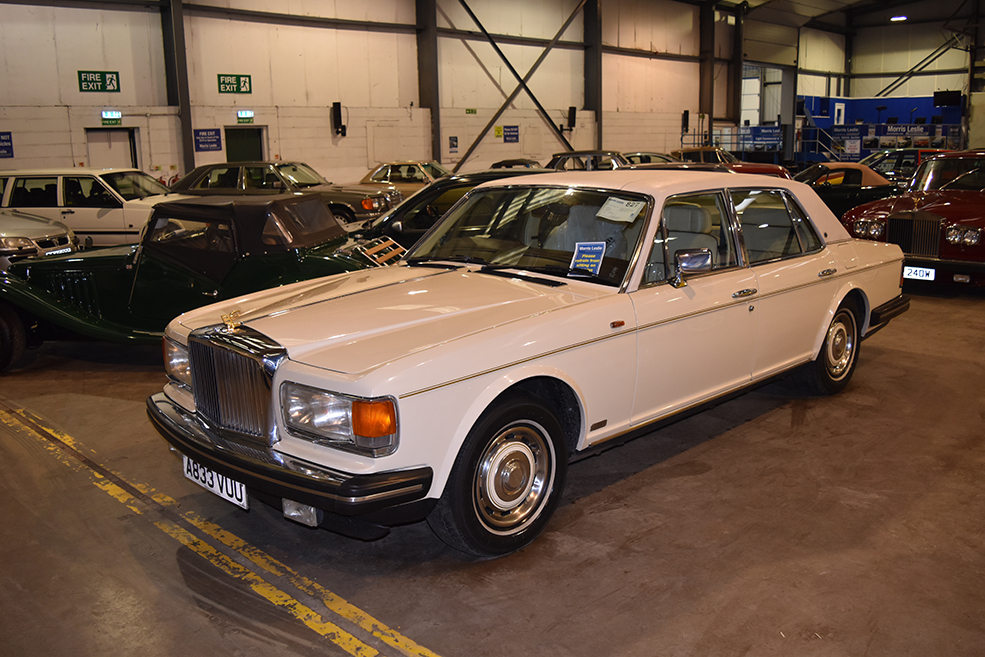 This low mileage 1984 Bentley Mulsanne Turbo exuded class and looked a snip at a low-estimate £22,790. Bearing an original price tag of £61,744 the flagship model was equipped with the 6,750cc engine, and was the first forced-induction car to carry the winged "B" motif for fifty years.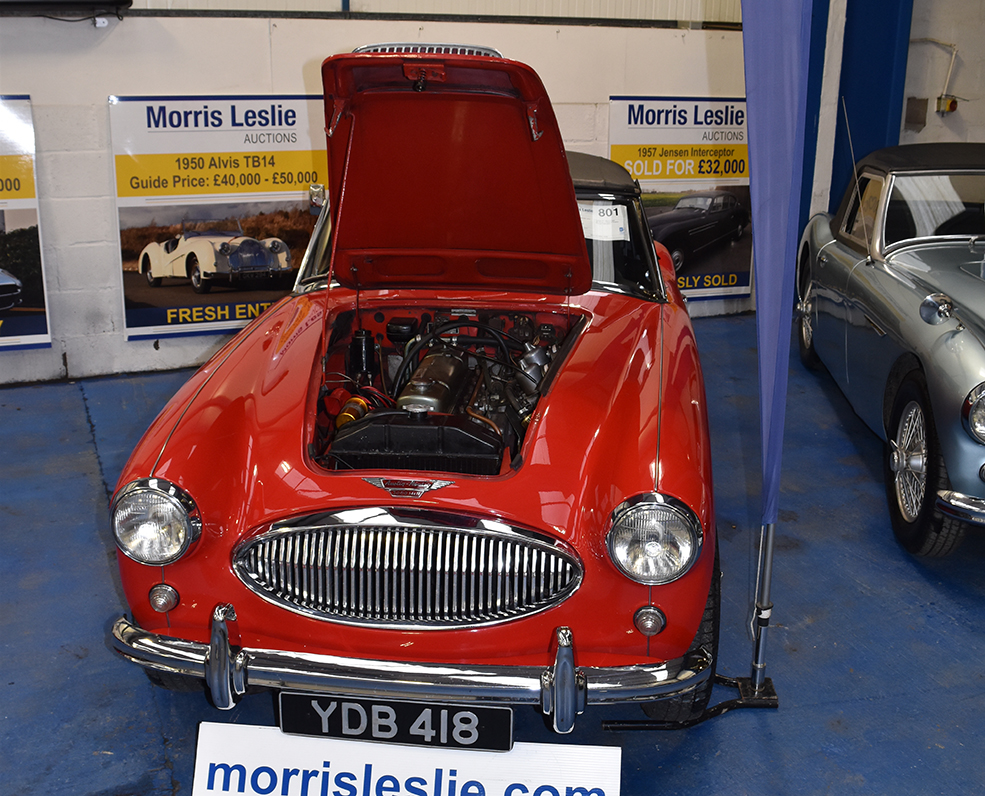 Another high-flyer was this superb 1963 Austin Healey 3000 Mk II that tempted a buyer at £44,250, just below its top estimate. The Healey was made between 1959 and 1967 and most of the cars were exported to North America. The bodywork was built by Jensen Motors and the car was assembled at MG's works in Abingdon. YDB 418 had 88,500 miles on the clock, and was presented with Colorado paintwork and black trim.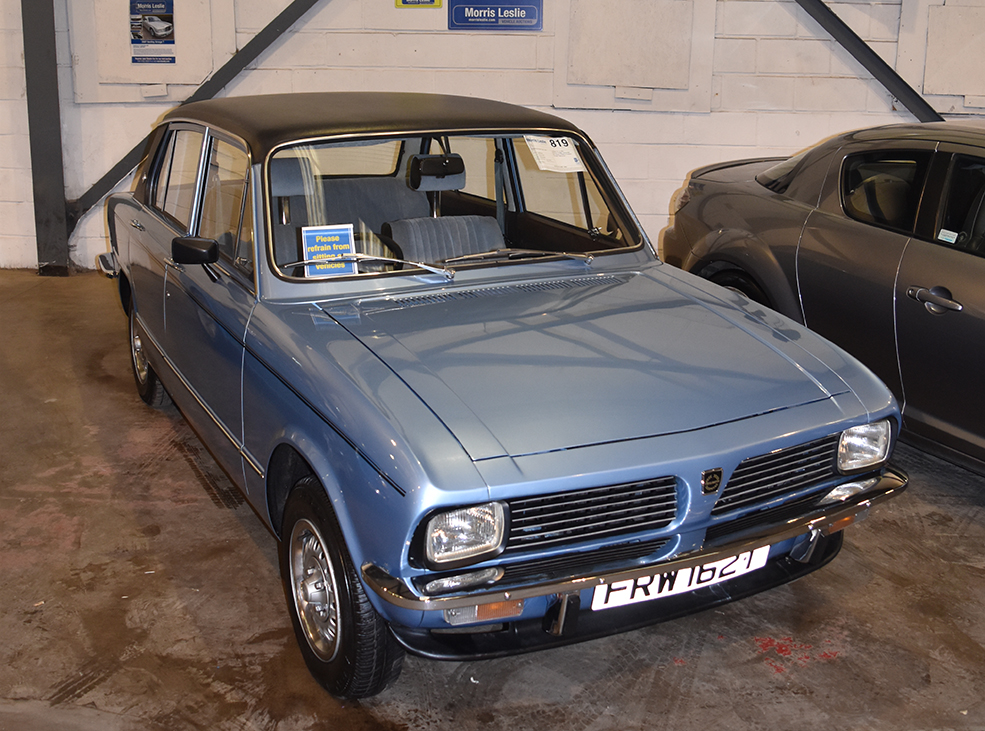 This late production Triumph Dolomite only had 66,759 miles on the clock, and easily beat its top estimate at £6148.
The BMW Alpina certainly turned a few heads back in the 1980s and this 1989 325i based car can still cut the mustard. With a modest 51,686 miles to its name this car was one of the top sellers just reaching its low estimate at £22,790.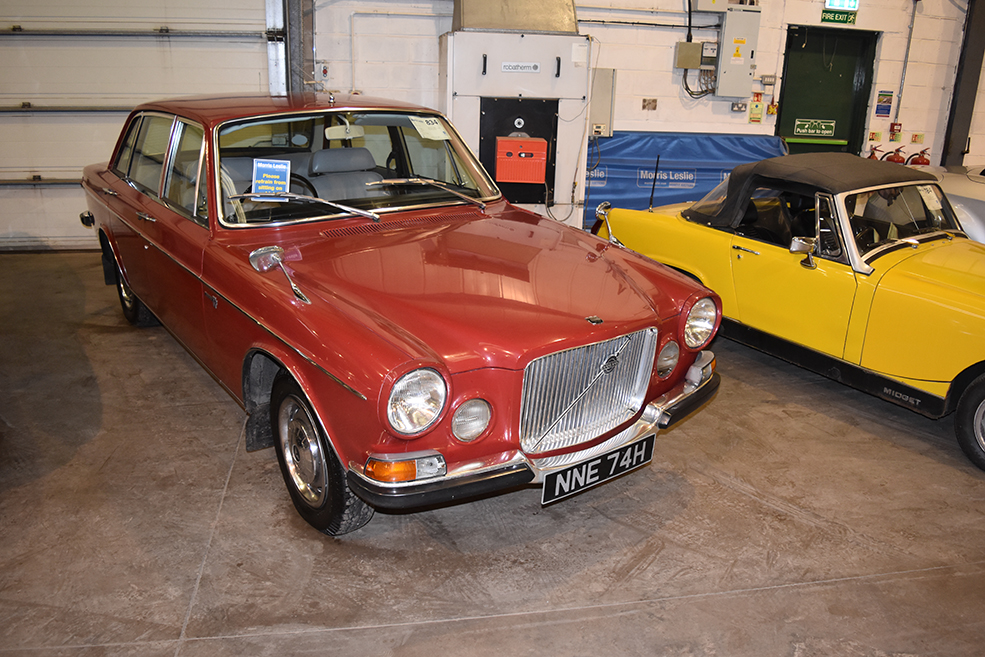 The Volvo 164 was first unveiled at the Paris Motor Show in October 1968. These 4-door 6-cylinder luxury saloons were highly desirable, and NNE 74H sold below its top estimate at £4876.
This 1968 Minor 1000 Traveller only just failed to make its estimate, selling for £3392.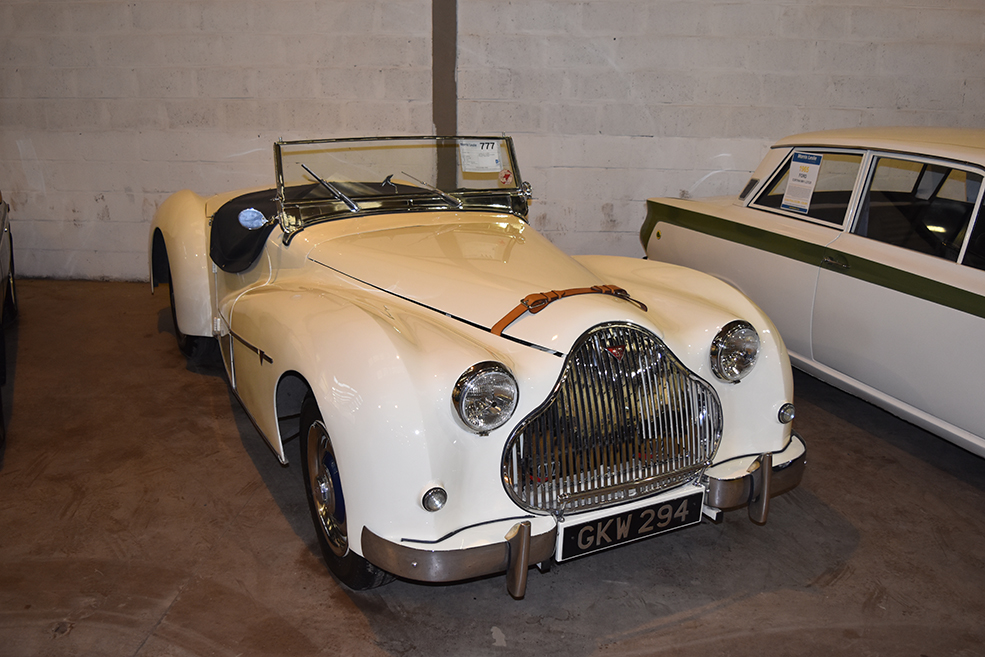 This 1950 Alvis TB14 is of only 100 ever made. It was extensively restored in 2012 and still now only shows 4280 miles on the clock. The car is also fitted with a drinks cabinet, including decanter, shaker and glasses. The hammer eventually went down at a mid-estimate £44,520.