In sharp contrast to last year's 'Beast from the East', the weather was unseasonably mild at the first Morris Leslie classic auction of the year in Tayside. This certainly warmed the hearts of the large crowd of buyers, who had over 150 lots to bid on.
Top dog by some margin was a rare 1923 Amilcar Skiff weighing in at £23,000, with the next contender a desirable 1996 Nissan Skyline GTR R33 motoring in at a mid-estimate £18,200. Another Japanese sports car, a 1998 Mazda MX-5 Berkeley, easily beat its top estimate to fetch £15,580.
The not so humble Mini also came up trumps with two contenders in the top 20 best-selling cars. A 1971 Mini Cooper S attracted a lot of interest at a mid-estimate £11,000, while a later 1996 Mini listed as an Equinox LE confounded the pundits by selling at £6040, a whopping £4000 over its top estimate.
A superb 1960 Vauxhall Velox turned plenty of heads and was sold for above its top estimate at £8180, while a 1958 Morris Minor 948cc four-door saloon made a respectable £5000. With only a miserly 15,888 and 30,535 miles showing on the clock respectively, both cars were popular.
Other standouts included a superb 1975 Land Rover Series III , which beat its top estimate at £15,900, a 1977 Triumph Stag that easily trumped its top estimate to fetch £8900, a 1996 Bentley Brooklands auto that romped home at £13,780 and a rare 1989 Westfield SEI, which sold for a mid-estimate £3400. The total turnover amounted to an impressive £323,228.
We've selected some of our auction highlights below, but for a full catalogue visit Morris Leslie at www.morrisleslie.com/auctions or call 01821 642574.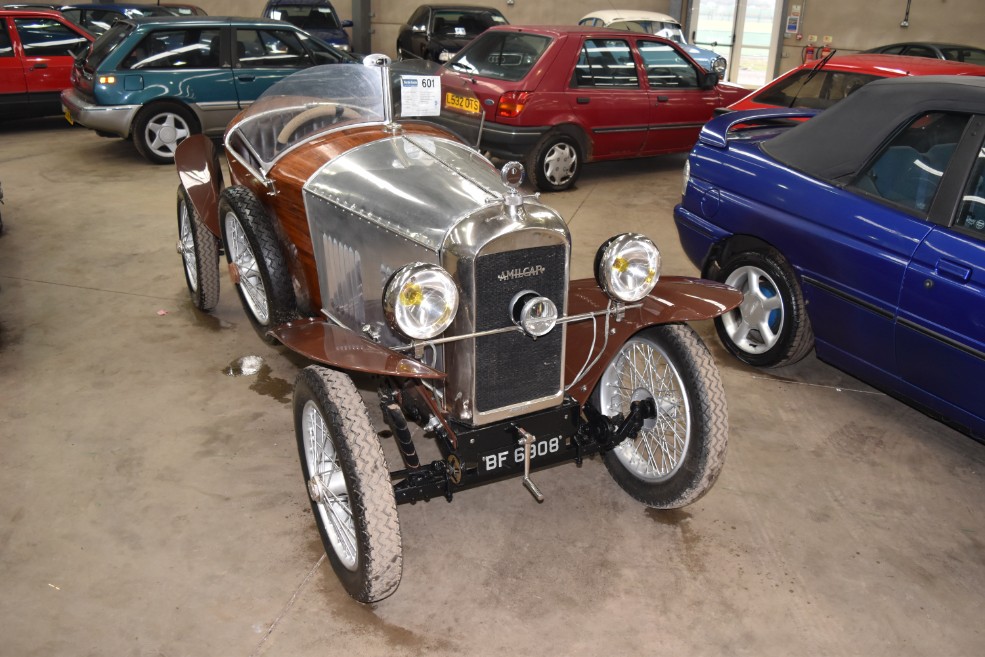 Amilcar was a French sports car manufacturer in the 1920s. The cars were popular for their elegant designs and were known affectionately as "the poor man's Bugatti." This C4 Skiff, registered BF 6908, used to belong to the Karl Ritter Museum collection in Graz, Austria. The car was presented in a combination of brown, aluminium and mahogany with leather interior and sold for £23,055, slightly below its lower estimate.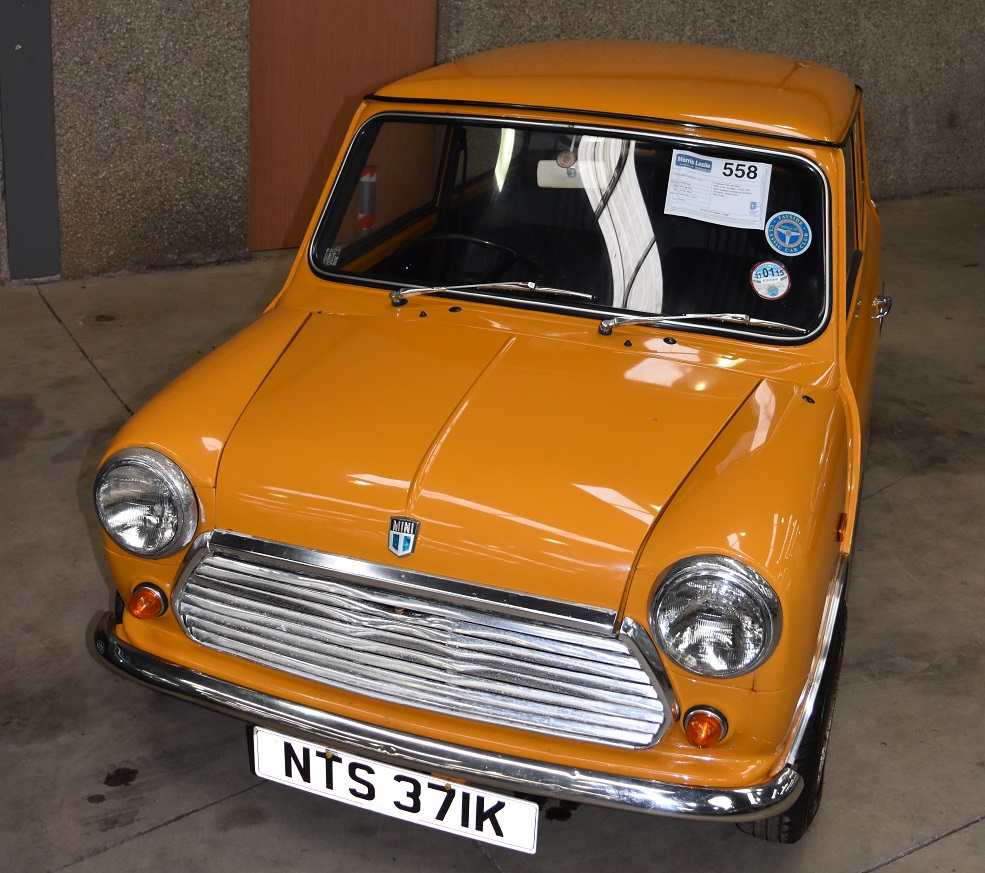 Compared to the duo-tone cars of the 1960s, the Mk3 Cooper S was similar in appearance to a bog-standard Mini 1000, with all the oomph lurking under the bonnet. The hammer came down on this pocket rocket at a mid-estimate £11,024, though from our cursory glances it looked like it may have been reshelled at some point.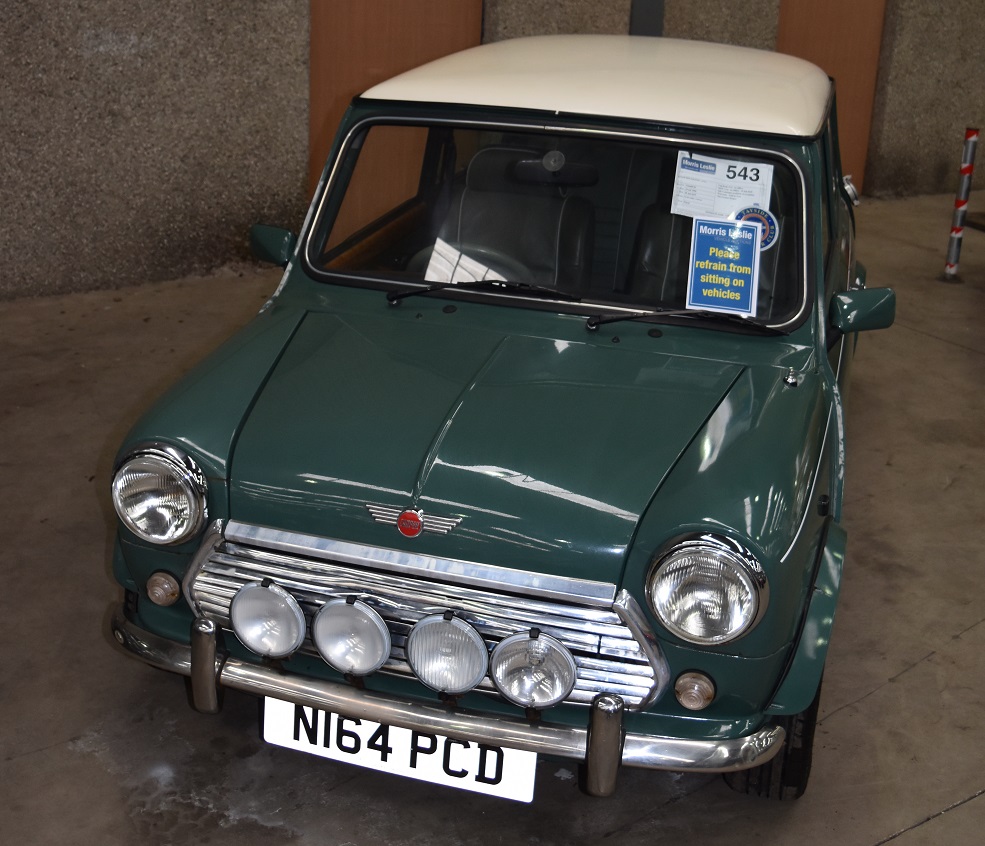 This 1996 Mini looked like a true bargain. It was listed on the V5 as an Equinox, a model based on the entry-level Sprite, but was actually one of the 200 Mini Cooper 35 LEs launched that year. The VIN was right for a Cooper 35, and we've heard of other example being incorrectly labelled as an Equinox. The car also benefitted from a John Cooper Garages Si tuning pack with certificate, making it even more desirable. With only 52,252 miles on the clock, the car sped past its £1000-£2000 estimate in about 10 seconds, and was eventually snapped up for £6040.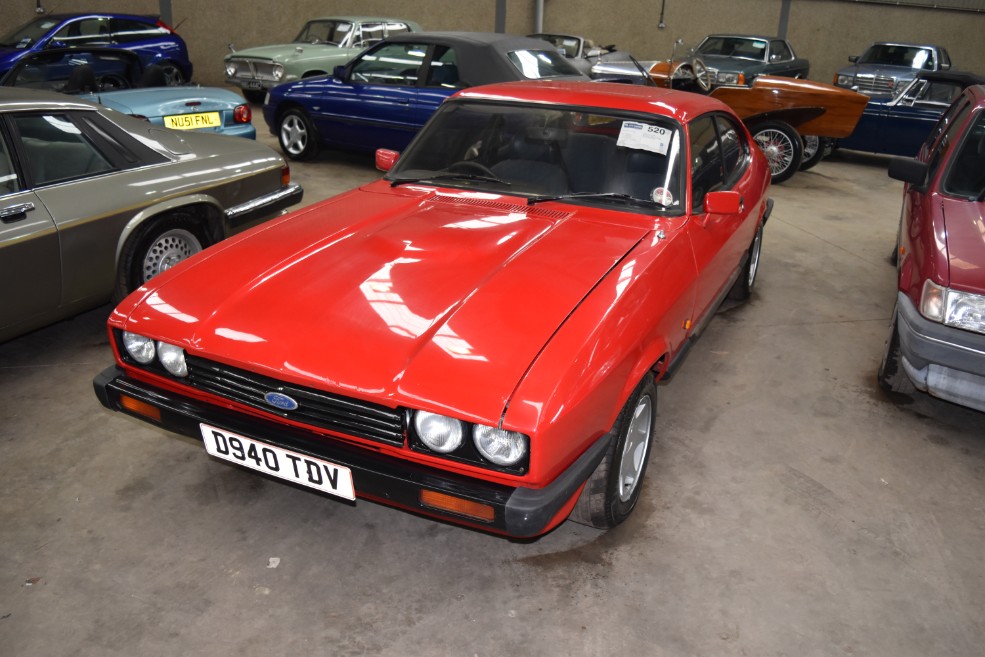 The Ford Capri Laser was a special model introduced in November 1984, and was only in the showrooms for two years. They came in either 1.6 or 2.0 flavour, with full instrumentation, a leather gear lever and steering wheel, colour-coded grille and mirrors, an electric aerial and four-spoke alloy wheels. This smart red 1.6 example drove away from the auction having sold for £3490 – in line with its upper estimate but still appearing to be very good value.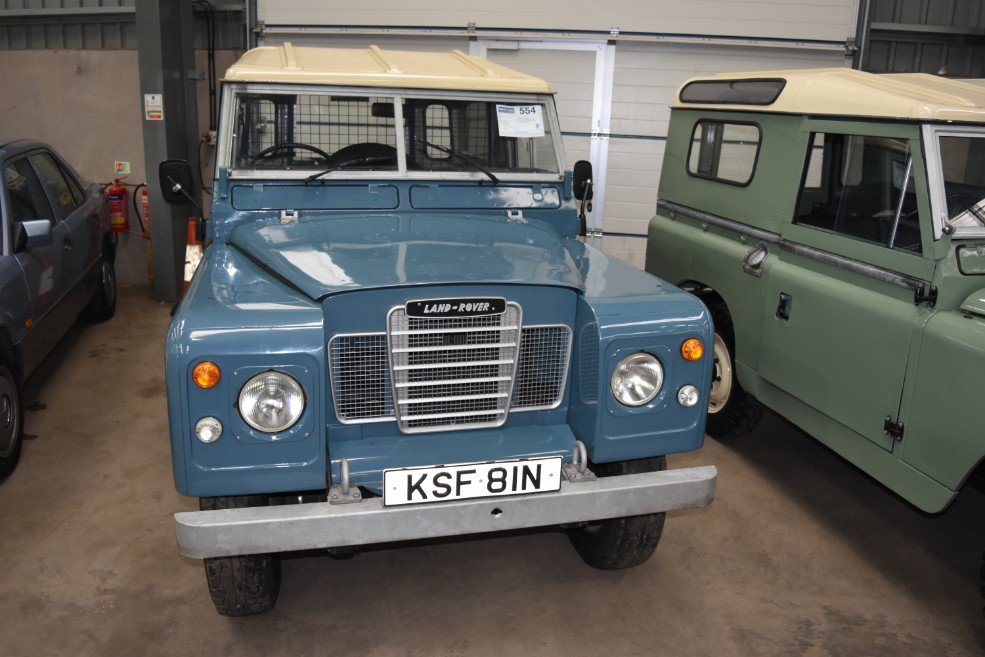 Old Land Rovers never die and still command high prices, especially with only 3596 miles on the clock. This 1975 Series III  with the 2.25-litre diesel engine topped its upper estimate to sell for £15,900, but that still looked good value given that it had been extensively restored at a cost of £22,850.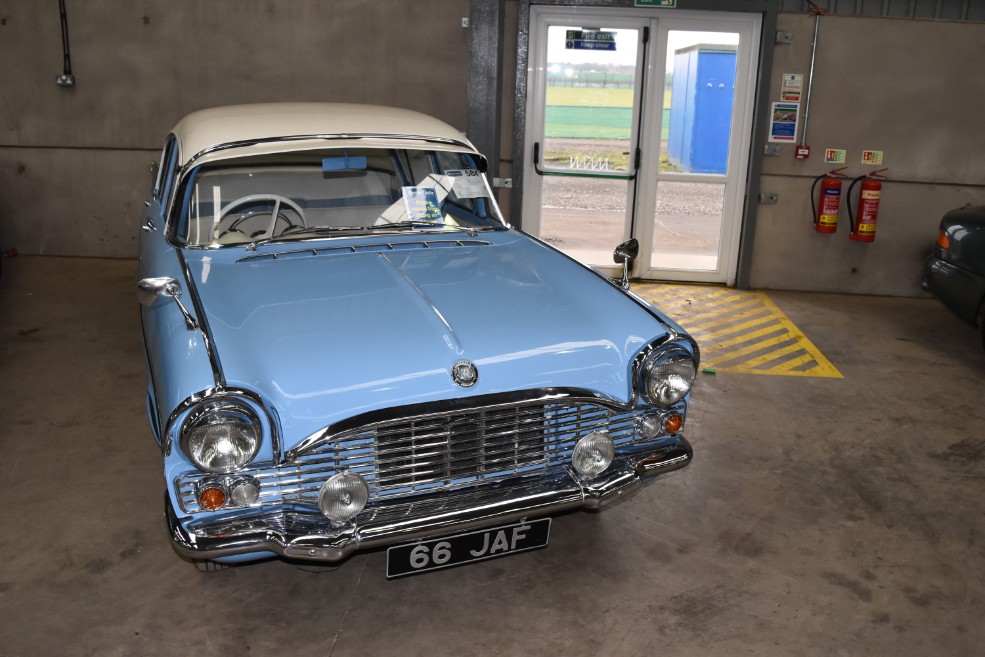 Very North American in style, the Vauxhall Velox shared its body with the more luxuriously-appointed Cresta from August 1954 to October 1965. This 1960 example car had an engine overhaul at 96,500 miles and is a regular attendee at Scottish motor rallies. It sold above its top estimate at £8185.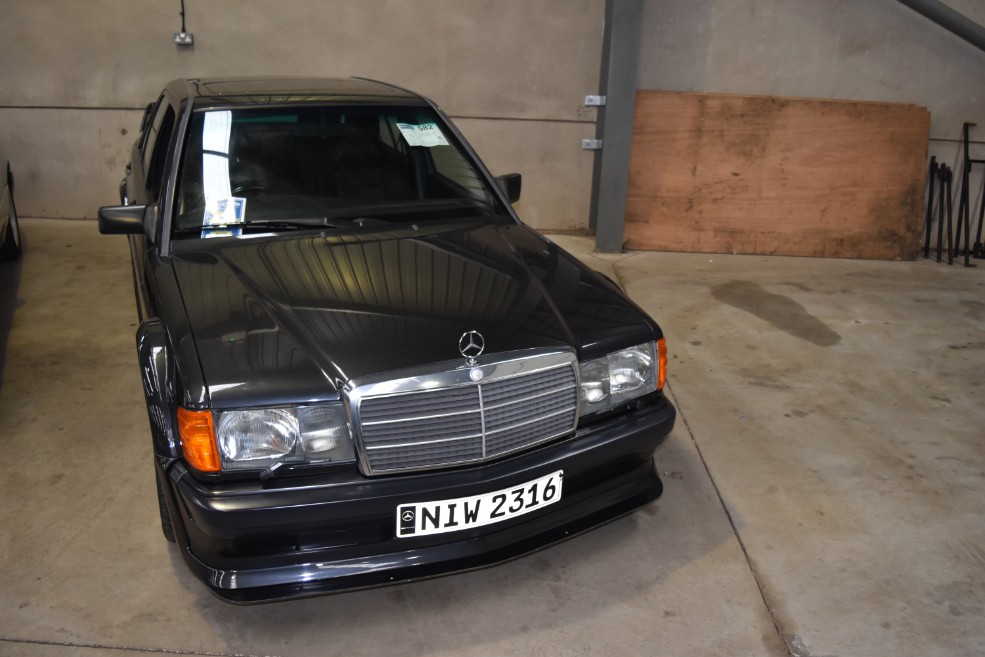 The auction had several Mercedes up for grabs, and none more desirable than this 1986 190E 2.3-litre Cosworth. The car found a buyer at £13,144, a little way short of its £15,000 lower estimate.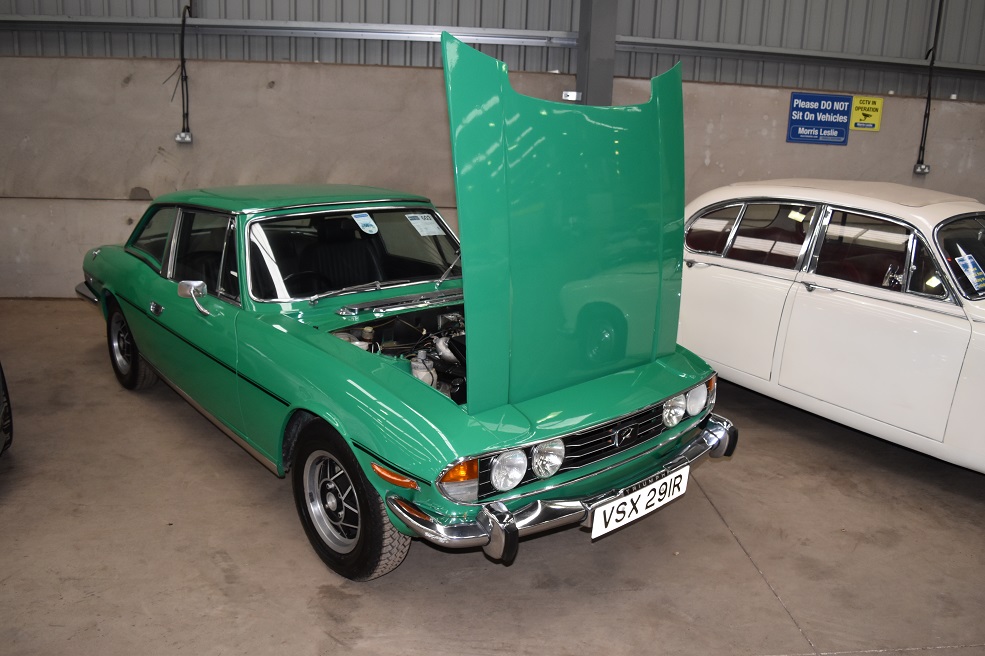 The Triumph Stag is one of the most desirable 1970s sports cars, and this 1977 example looked absolutely fantastic in Java Green. It reached a selling price of £8910, easily beating its top estimate of £7000.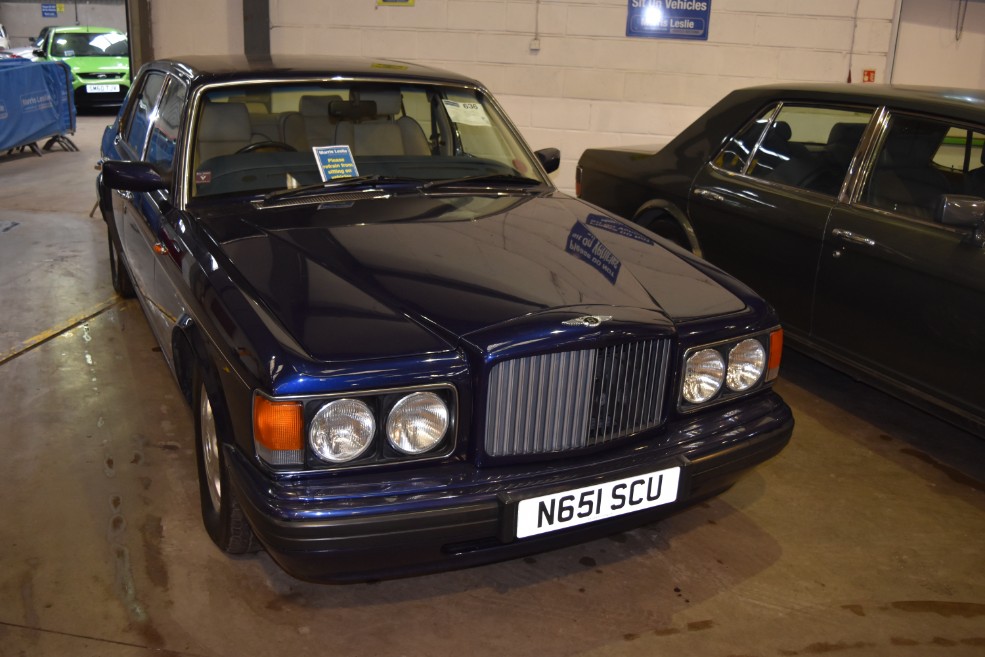 Bentleys with low mileage are surprisingly good value and this 1996 Brooklands looked at a snip at £13,780, especially with a full service history and a mere 27,989 miles showing on the clock.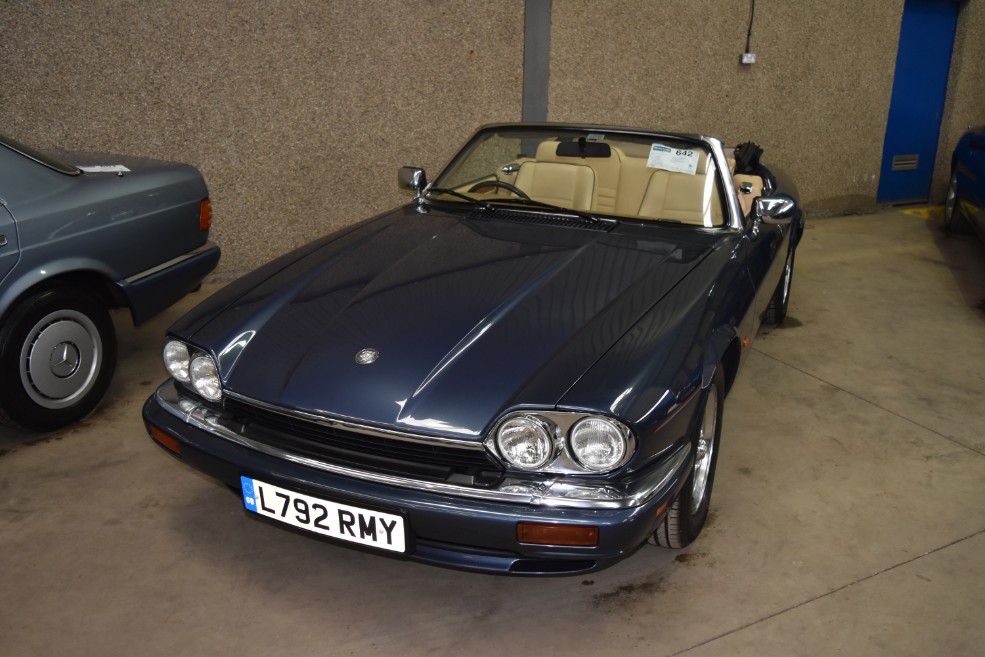 The Jaguar XJ-S was an iconic design, especially in convertible form. This example boasted the later four-litre six-cylinder motor, and found a buyer at £17,225 – just over its top estimate.