There were 130 lots up for grabs at Morris Leslie's first classic auction of the year, Classics World takes a closer look….
Leading the pack for top estimate was a very tidy Ford RS Cosworth. The car was still in its original condition, and well documented. A second 'Cossie' also reminded the healthy turnout of buyers of those heady days in the 1980s, when the Ford was rated as the fastest mass production car in the world. Unfortunately on this occasion the cars remained unsold.
The eventual star of the show on this cold, February morning, turned out to be a 1973 BMW 3.0 CSA auto. The model was originally introduced in 1971. The 2,986 engine was available with either twin carburettors (180bhp) or a Bosch D-Jetronic fuel injection system (200bhp), and easily beat its top estimate of £31,000.
The Jaguar marque was well represented, and the hammer came down on seven cars. These included a well-presented 1990 XJ-S auto at the bottom estimate of £5,500, and a handsome 2000 XJ8 auto at a steady £3,000. £2,900 also secured a tidy Millennium XKR auto with 82,933 miles showing on the clock.
Austin7's are still popular with collectors, and a 1934 Scottish registered example made well over the top estimate at £6,148. Other veterans included a 1927 Swift P Type, but that failed to find a buyer. Fans of early Japanese cars would have been impressed by a 1968 Toyota Corona, which was only imported into the UK last year. With a miserly 33000kms (21,000 miles) on the clock and plenty of documentation, it was snapped up at mid-estimate for £7,400.
Other standouts included a 1980 Triumph TR7 Convertible (£4,100); a 1977 white Triumph Stag (£6,600) a 1999 Alpina B10 (£5,800), and a very lively looking 2003 Audi RS6 Quattro Auto (£6,300). £289,800 changed hands in total at Scotland's premier auction house, and the site café also did a roaring trade.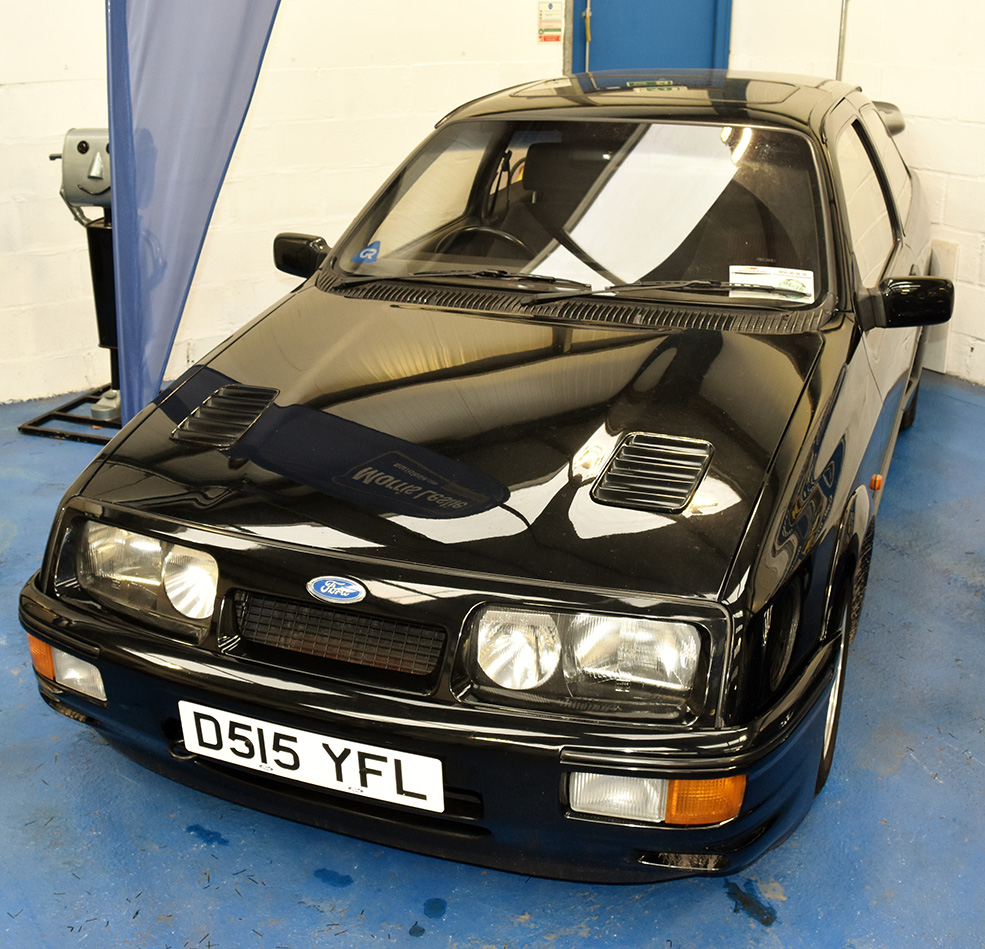 D515 YFL was one of two Ford RS Cosworths in the auction, with a top estimate of £42,000. The car only had 89,978 miles on the clock, and had spent some time abroad. Unfortunately this legendary classic failed to tempt buyers and remained unsold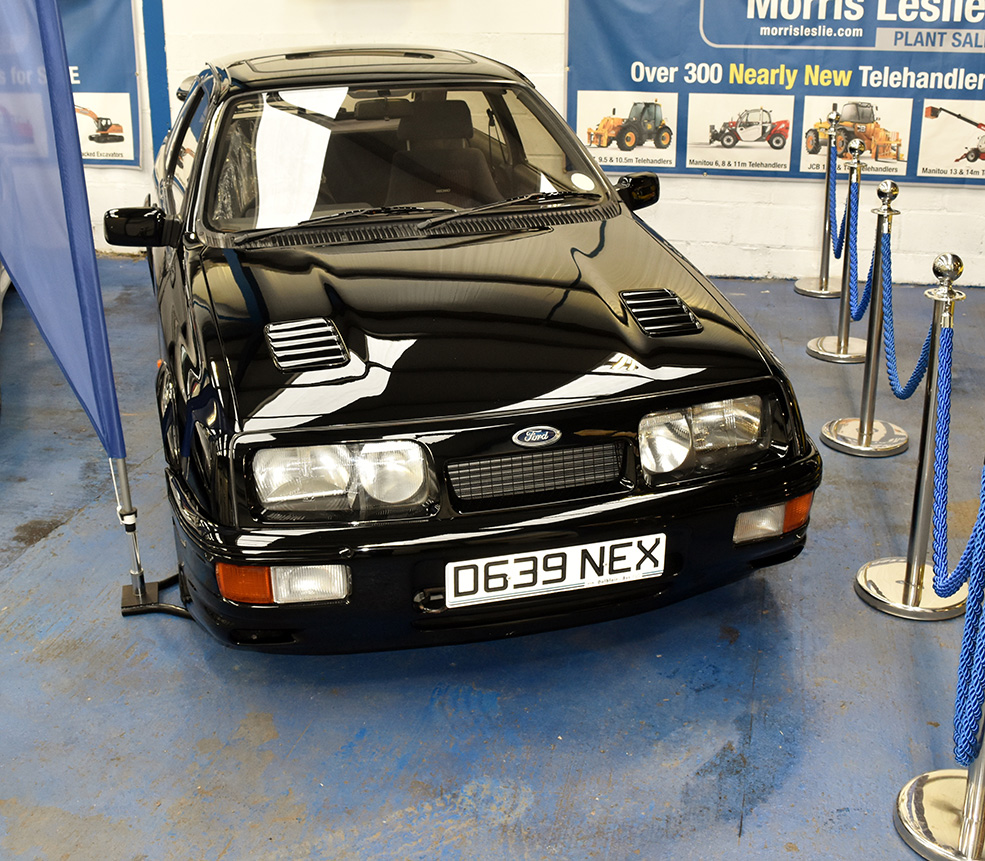 The second 'Cossie' was only pipped for top estimate by £2000, probably because the Ford had a slightly higher mileage. This car was originally registered in the Channel Islands, until it was brought across to the UK in 2012. This car also failed to meet its reserve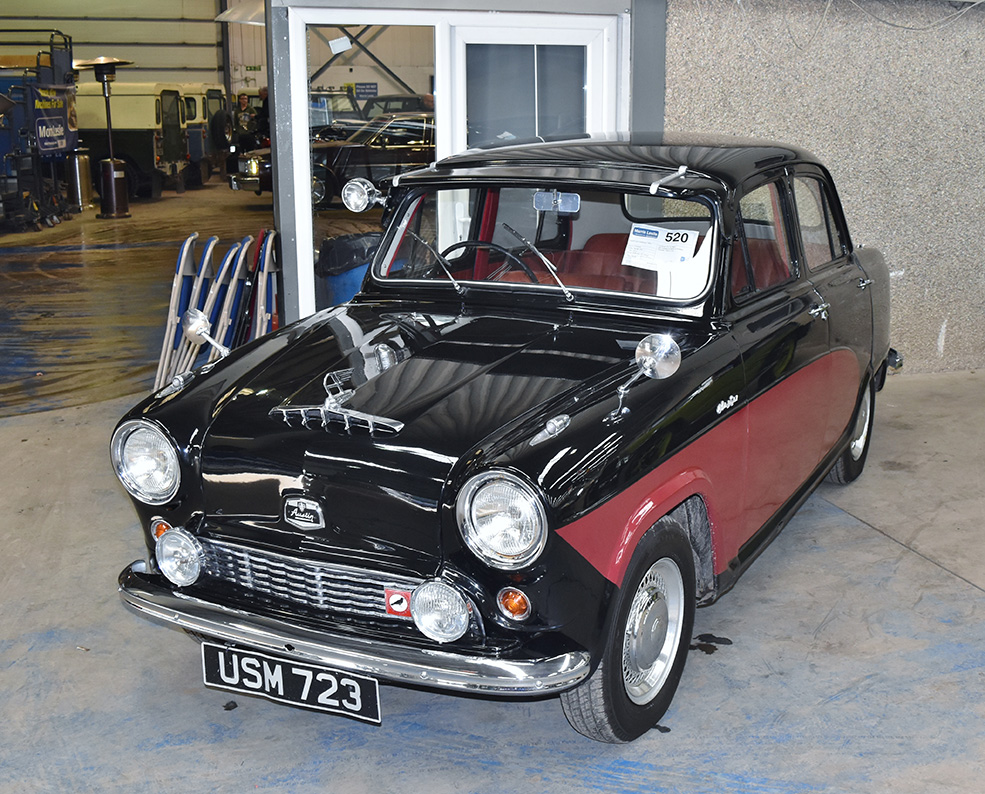 The Austin A50 Cambridge was first introduced in September 1954. The car had the same body as the A40 Cambridge, but with a new 1489cc engine and Zenith carburettor. Modifications for the 1956 model included smaller 13 inch wheels, and an increased compression ratio. This 1957 example just failed to meet its low estimate at £4,770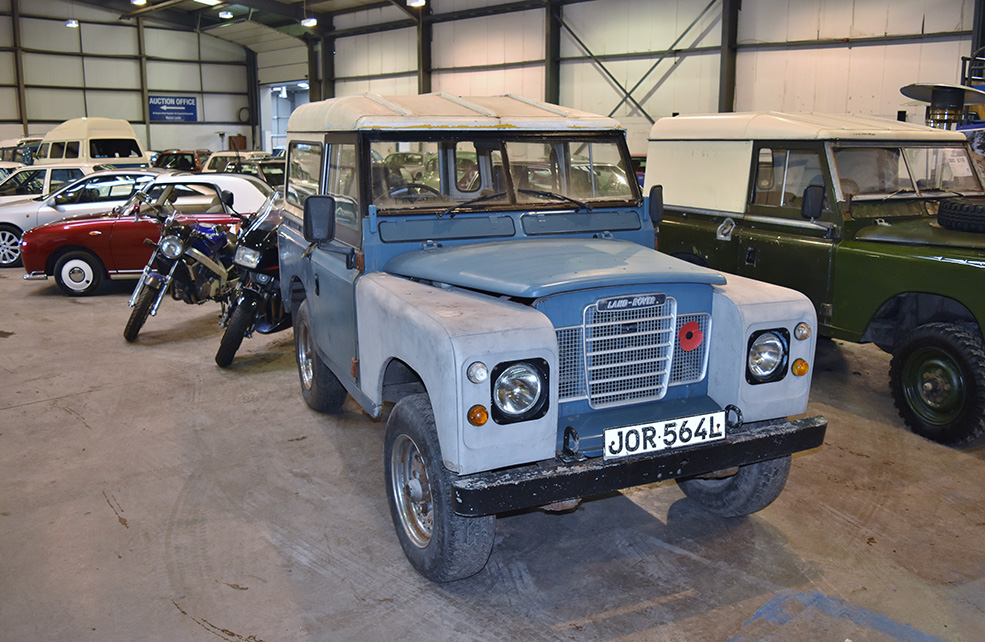 The Land Rover Series III was very similar to its predecessor the Series II, using the tried and tested formula: 'if it ain't broke, don't fix it.' This 1972 example only had a miserly 28,046 miles on the clock, and made £2,120 slightly over its top estimate of £2000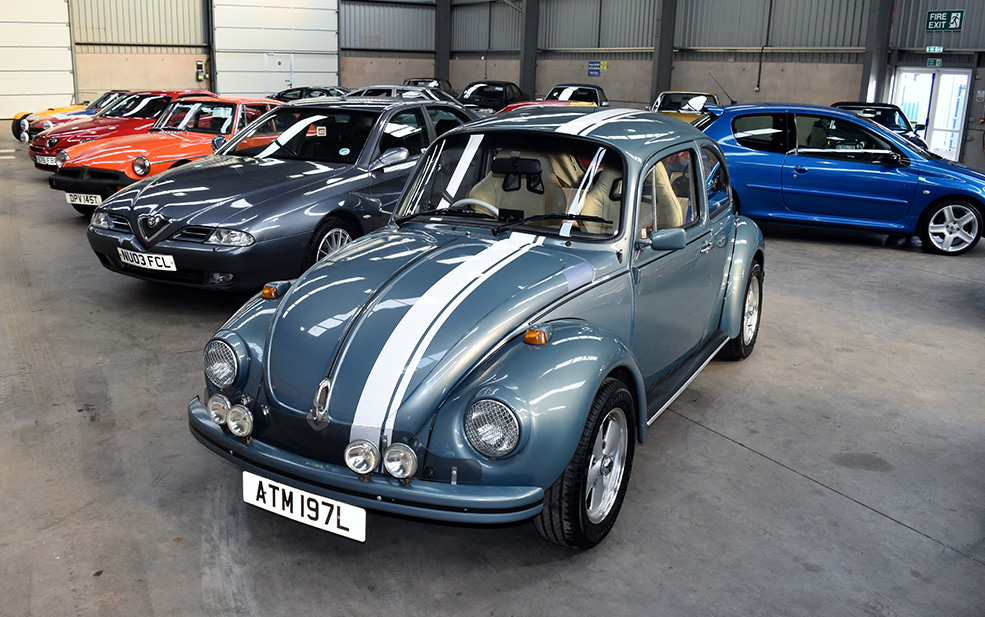 No classics auction would be complete without a Volkswagen 'Beetle', and with only 45,000 miles on the clock the recently restored ATM 197L certainly attracted some interest. Changes for the year 1973 included a wraparound windscreen, re-designed bonnet, and new instrument panel: a snip at its mid-estimate price of £2,100
Back in 1973, the Rover 3500 was at the top of many an executive's wish list. £2,370 bought you goodies like a V8 engine, power steering, head restraints and Sundym glass. This example also has an LPG tank on board. The car went for £2,650, just above top estimate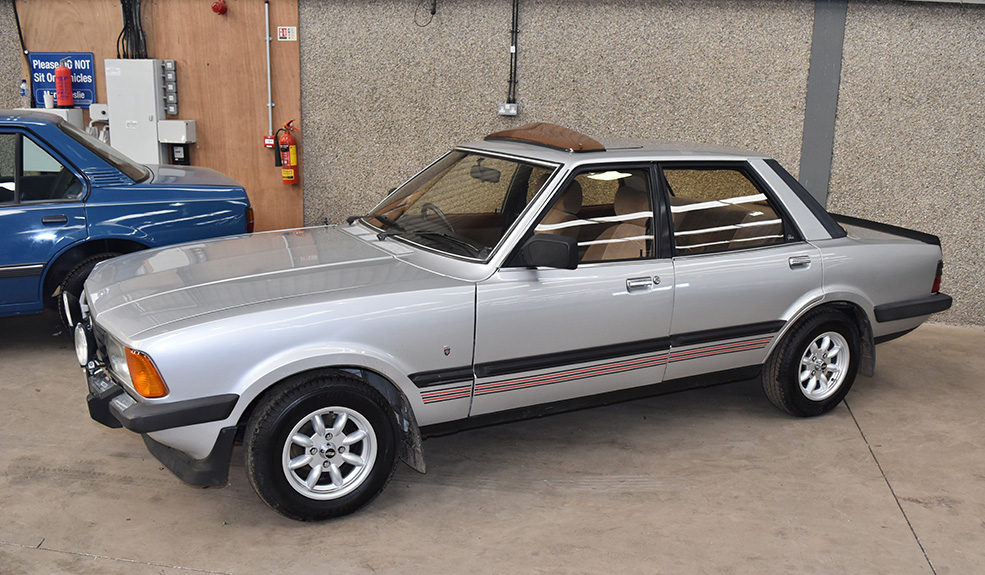 With only 300 Cortina Ghia's believed to be left in roadworthy condition, BYB 909X was handed an estimate of £4,000 – £5,000. The original Ghia alloys were also included in the sale, and the car did not disappoint with a hammer price of £4,100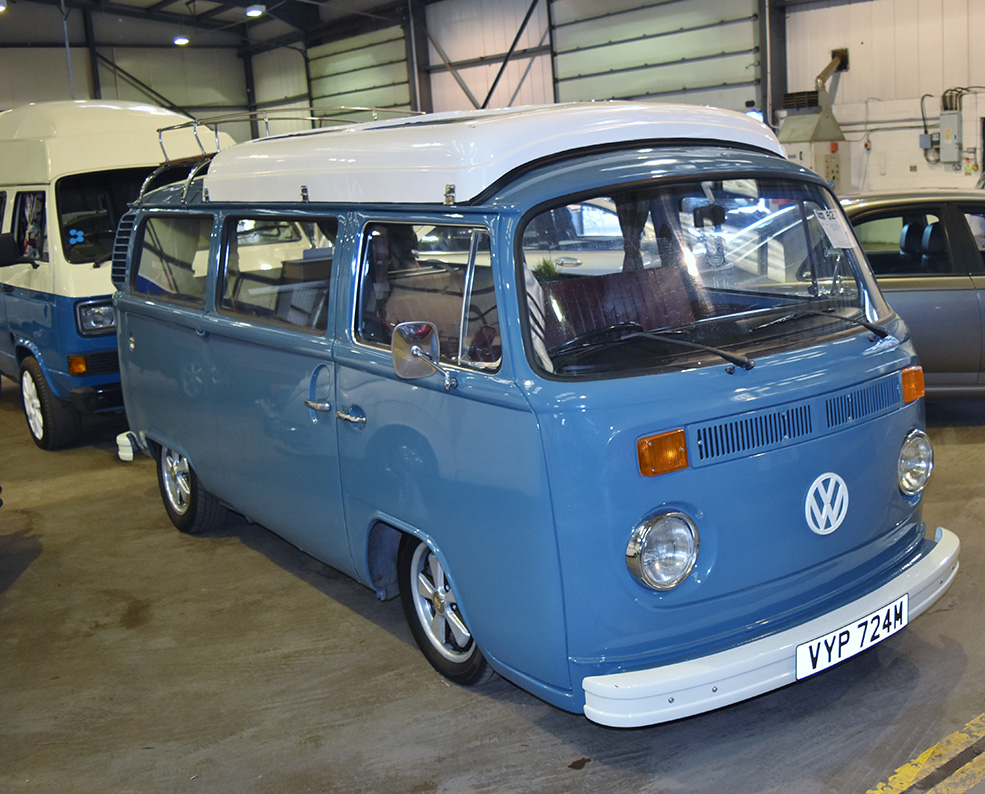 Much is expected of Volkswagen Type 2 Kombi's at auctions, and the bar had been set at £16,000. Presented with twin side access doors, Porsche style alloys, lowered suspension and extra power packs, this 1974 'Bus' still failed to impress buyers, and remained unsold
With a top estimate of only £4,000 this Bentley Turbo R auto looked good value, even with a mileage of 114,591. The car came with a 17 stamp service history, and sailed away at £4,000
The 1998 red Porsche Boxster was only given an estimate of £3000-£4000. Issues with faulty speedometers might have put off a few buyers, but the car still made £3,300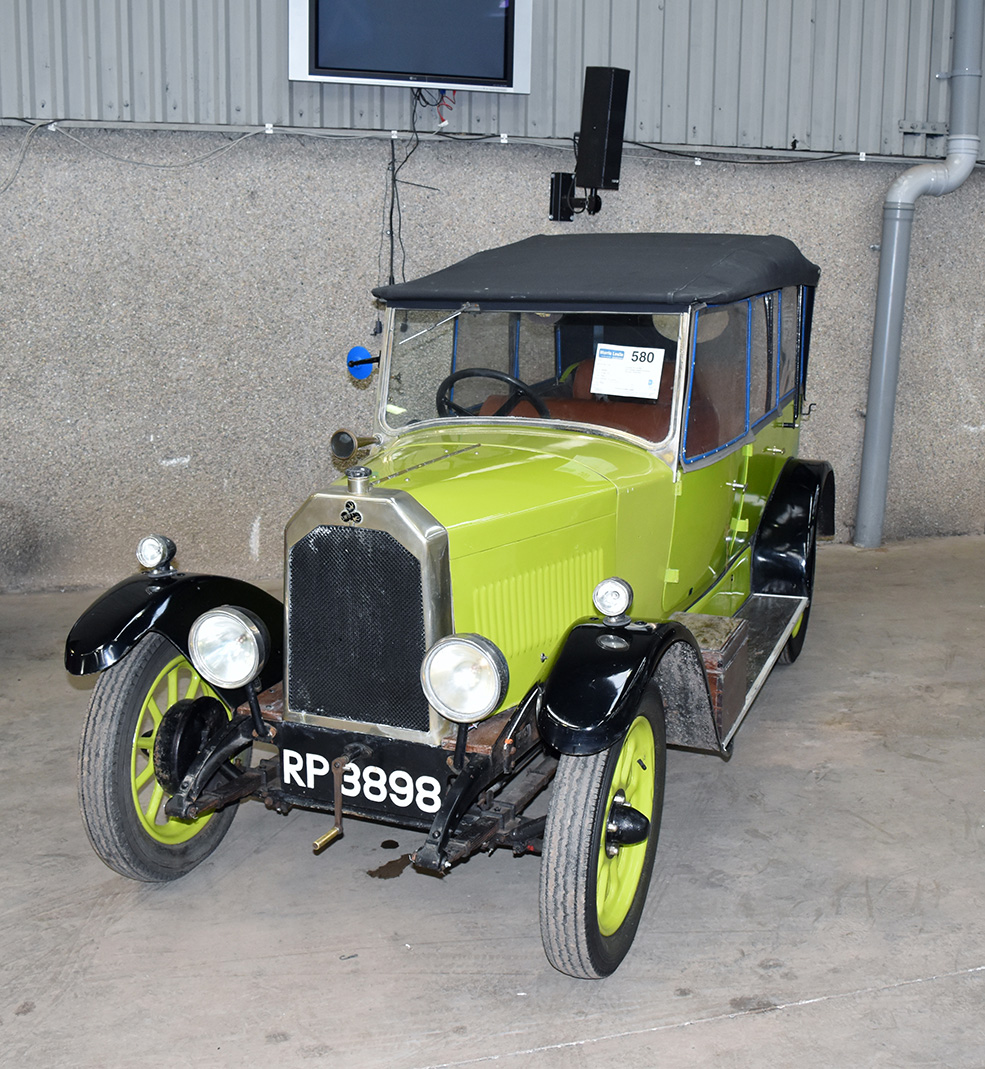 The 1927 Swift P Type was another old veteran that attracted a lot of interest. The Swift Motor Company was formed in 1902, and in 1961 RP 3898 took part in an 8500 mile grand European tour. Despite this illustrious history, the car remained unsold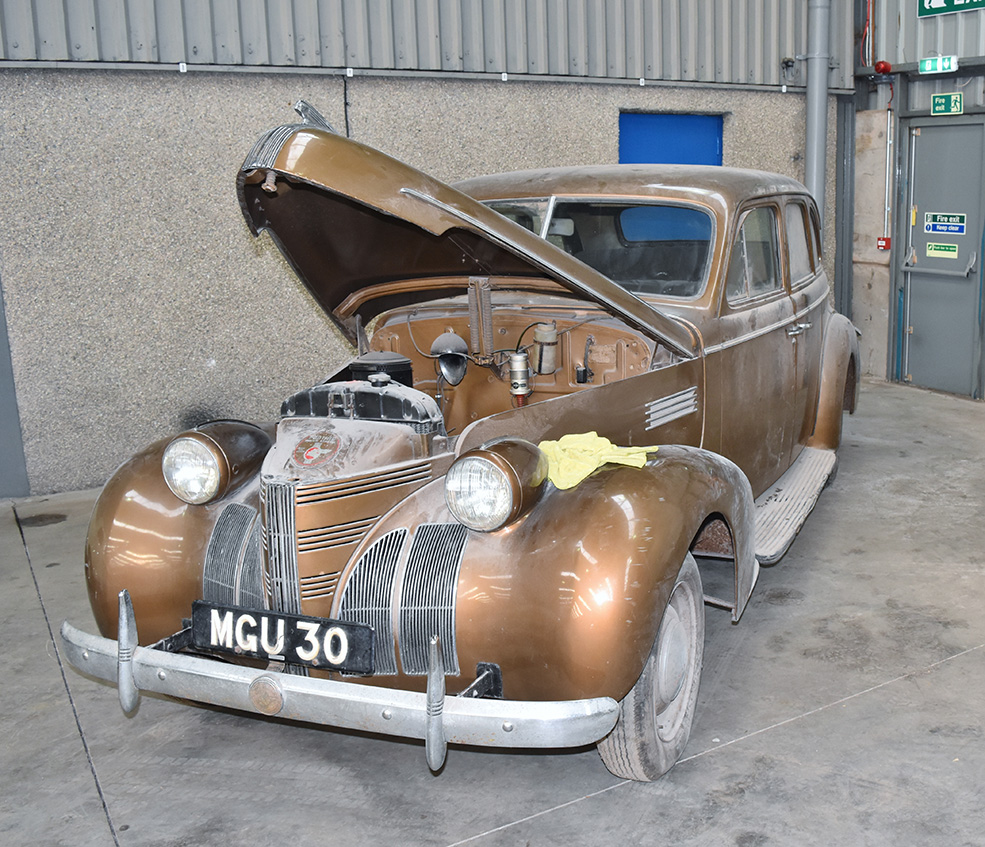 The Pontiac Deluxe Six Silver Streak was a welcome blast from the past, and looked good value at a top estimate of £8,000. This 1951 classic was part of a three car range, which consisted of the Quality Six, Deluxe Six and Deluxe Eight. The six cylinder Deluxe Six accounted for 53,830 units out of a production run of 144,340. The hammer came down at £5,300, a little over bottom estimate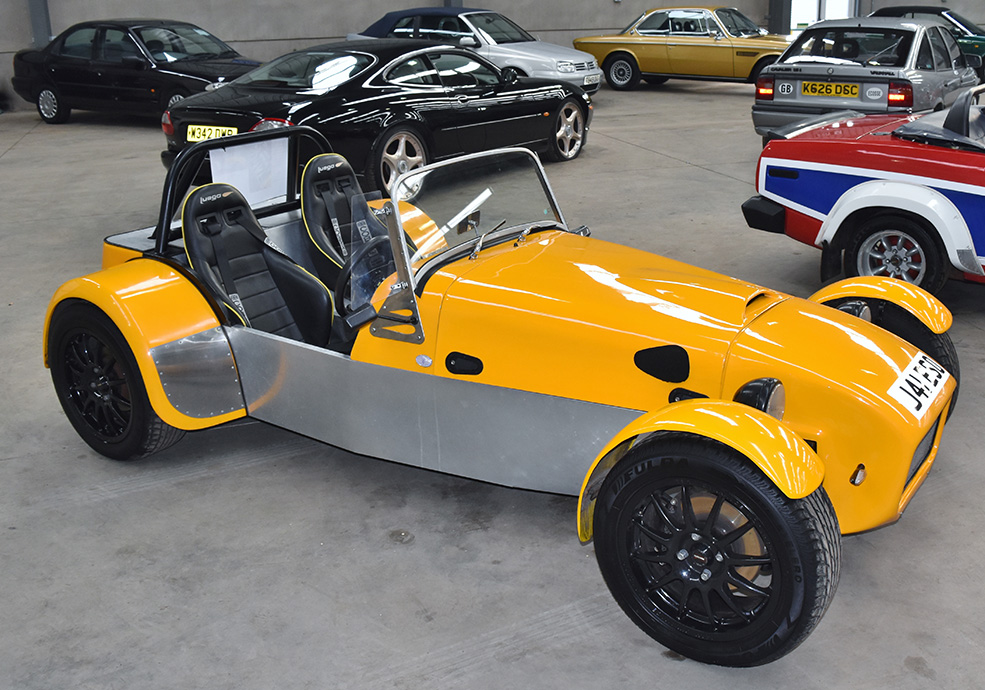 Luego is a family run business based in Brechin, Scotland. This Velocity model is fitted with a CX20E engine and Cocast head. Further modifications include an MBE engine management system, and full CMS wiring loom. The
car made its low estimate of £5,000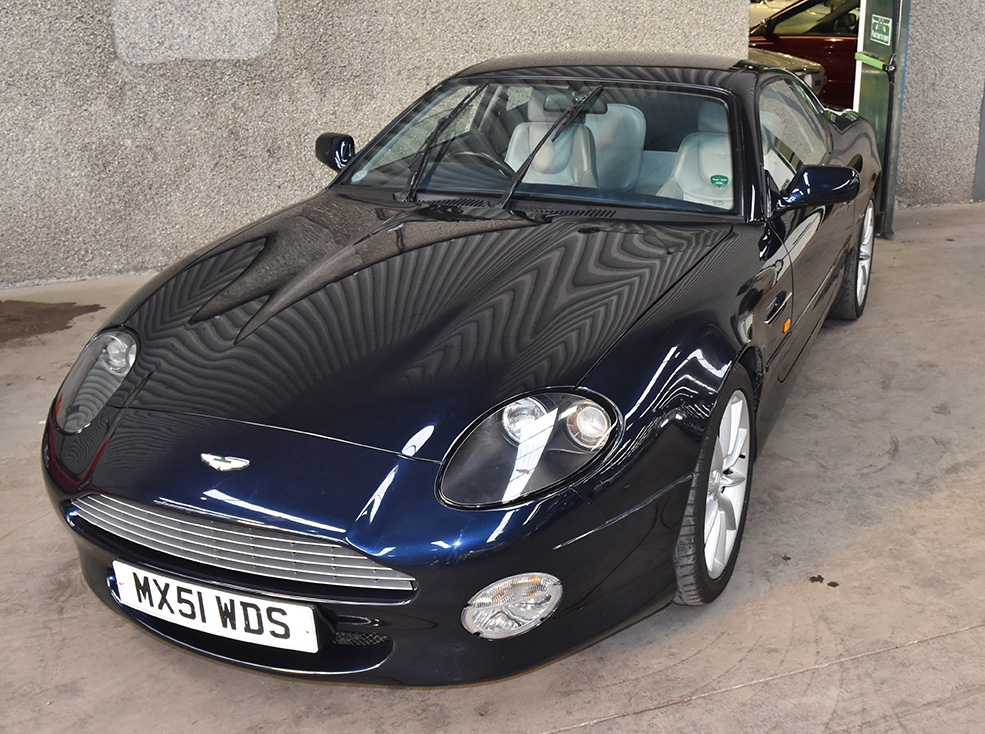 This Aston Martin DB7 Vantage auto had a top end estimate of £32,000. The DB7 was a grand tourer, which was first introduced in September 1994. This model topped the production charts, with more than 7,000 built before it was replaced by the DB9. Unfortunately on this occasion, the car remained unsold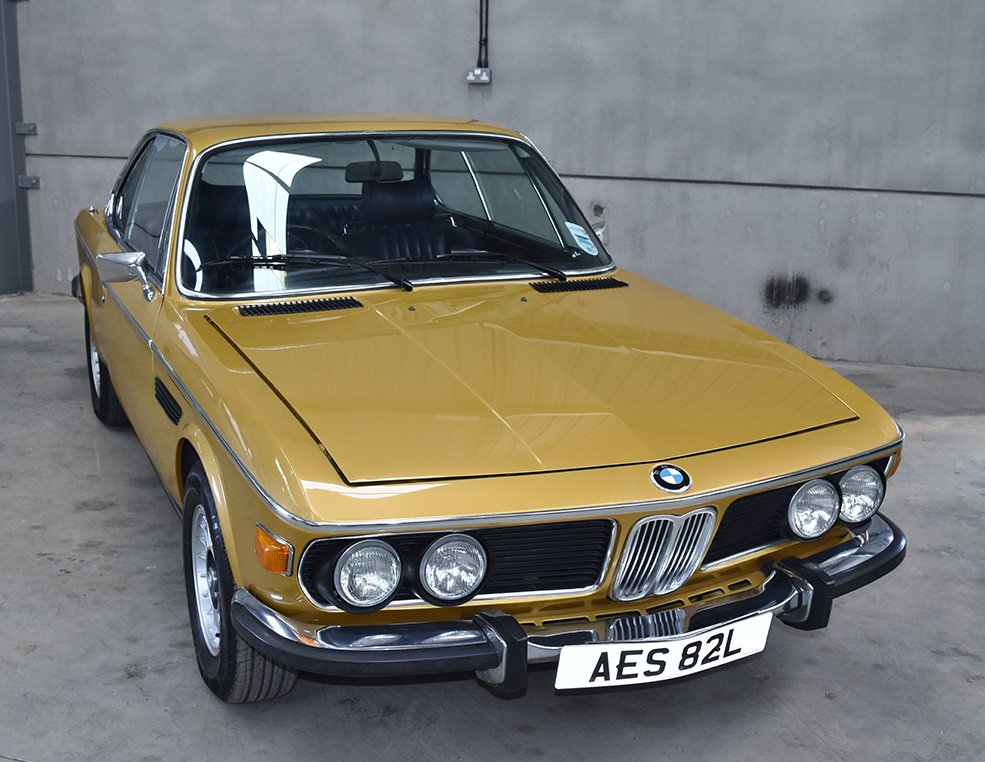 The BMW 3.00 CSA auto turned out to be the star of the show. The car had been fully restored, and was only showing 35,466 on the clock
A 280SE topped a healthy selection of Mercedes, with a top estimate of £18,000. The car's luxury specification would have cost the original owner roughly the value of a house when it was delivered in 1971. This RHD model included a diplomatic discount and arrived in the UK in 1973, hence the UPB 27M registration. The car eventually strolled home at £16,400